Rolling out across the country: magical Mount Isa
As we roll out the nbn™ broadband access network, we're fortunate to explore the breathtaking locations that grace our wide and sunburnt land. This week we head to Mount Isa, which is now ready for service, to find out what puts it #OnTheMap…
Looking out the window as the plane begins its descent for landing, there's no mistaking that our destination is smack-bang in the middle of the Australian outback.
Almost three hours flight time from Brisbane, the lush expanses of farmland and endless ocean views are long gone, swapped for the rugged richness of red dirt as far as the eye can see.
Welcome to Queensland's Mount Isa.
Mount Isa is now ready for service on the nbn™ access network, helping to bring connectivity and access to fast broadband to the local people, business owners and visiting tourists of the region.
Research from Connecting Australia, AlphaBeta's first national economic and social study into the impact of the nbn™ access network (commissioned by NBN Co), suggests regional Australians – like those living and working in Mount Isa – are happily benefiting from connectivity. These connectivity benefits include helping to prevent social isolation, helping inspire entrepreneurship (especially among women) and helping to improve education.
A bird's-eye view of the descent into Mount Isa. Image: Jennifer Kiely
The number of businesses in regions where the nbn™ rollout is more than 90 per cent complete are outpacing the national growth at twice the rate, with this figure expected to grow as the rollout nears completion.
And research estimates up to 15,520 additional businesses in Queensland will be formed with the help of access to services over the nbn™ access network by 2021.
Says Marcello Massi, nbn™ local Manager for Far North and North Queensland, "Mount Isa is the furthermost north-west town in Queensland in our fixed-line access network. It's a well-established mining and agricultural region producing some of the country's best beef, and is the administrative, commercial and industrial centre for North West Queensland. We're pleased to be delivering our services to Mount Isa, and contributing to the economic prosperity of the region."
At the 2018 Mount Isa Rodeo, we asked some of the stall holders and attendees what they think puts Mount Isa on the map:
Whatever the time of year, Mount Isa's heat is sure to hit you once you're out of climate-controlled comfort. With the average annual temperature just shy of 32 degrees Celsius, it's not uncommon – it's actually a regular occurrence – for the mercury to climb to even more sizzling highs.
Yet the challenging weather conditions weren't enough to put prospector John Campbell Miles off settling in the area in 1923, after he discovered what would become one of the richest known zinc-lead seams in the world.
Starting out as a network of miners' camps, today, the city is home to Mount Isa Mines, one of Australia's biggest mining operations. Employing more than 3200 employees and contractors, the company exports minerals, including copper and zinc, to 16 countries.
Overlooking the city centre, its smelter stacks looming productively against the expansive sky, this major Mount Isa employer is impossible to miss.
A trio of smelter stacks stand out on the horizon
Boasting the biggest underground network of mines in the world, it's one of only a few mines in Australia to be located in such close proximity to its community.
And it's a community that started out long before its mining days.
Nestled on the banks of the Leichhardt River, Mount Isa and its surrounds have been the traditional lands of the Kalkadoon and Indjilandji people for thousands of years. Famous for their quality handcrafted stone implements, the Kalkadoon people would hunt, gather, fish and trade in the region.
Today, approximately 21,000 people call Mount Isa home, with the local convocation of wedge-tailed eagles (Aquila audax) helping to give the human population a birdy boost.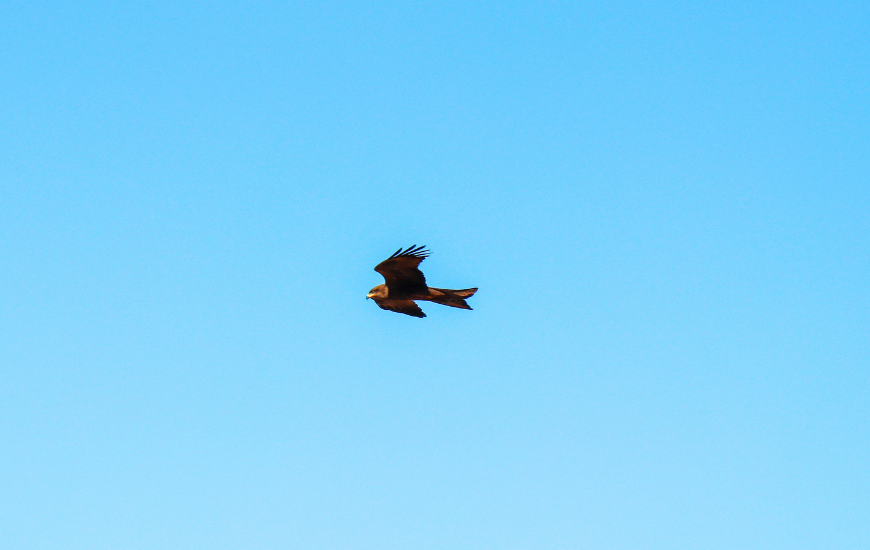 Just one of the "wedgies"
While Mount Isa is unquestionably rich with mining history, there's also another valuable resource at play in the 'oasis of the Outback': education.
Home to the Mount Isa School of the Air (MISOTA), students from near and far can learn remotely from eKindy right through to year 10.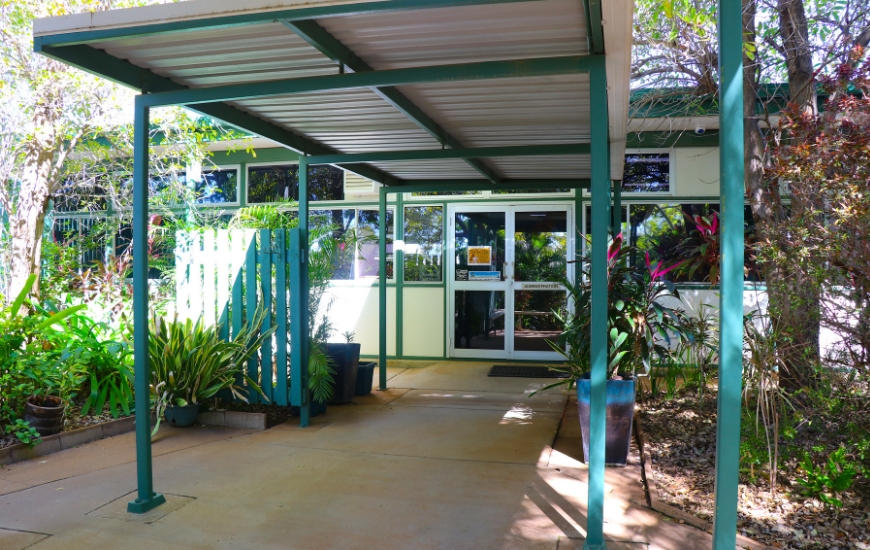 Mount Isa School of the Air
With a large part of its student base hailing from geographically isolated areas, technology has an important role in delivering lessons from the school's teaching studios.
Visitors are welcome to pop in for a guided tour at 10am on school days.
Connectivity is helping shape the present and the future of this dusty town. While MISOTA itself isn't connected to the nbn™ access network, the technology at each student's end is also important.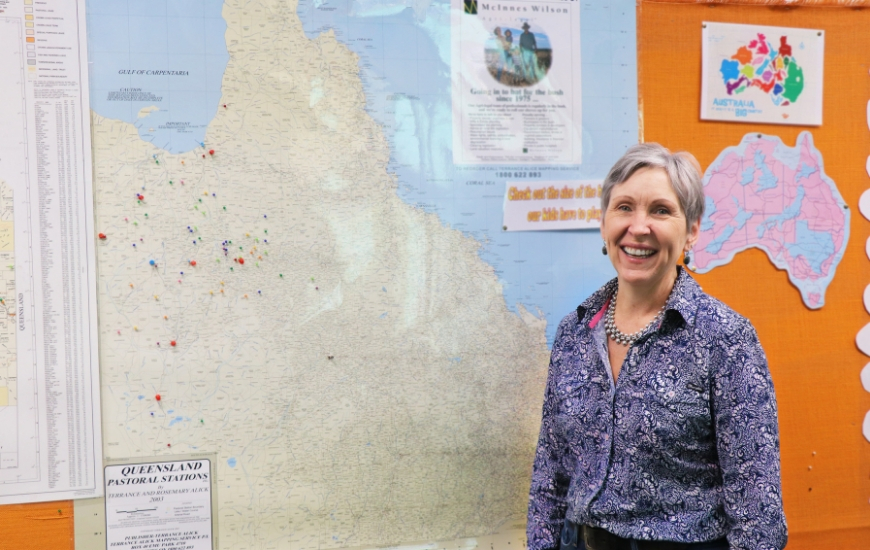 MISOTA Acting Principal Janeen Fricke
MISOTA Acting Principal Janeen Fricke explains, "The reliability of [services over the] nbn™ [access network] has brought a massive change to our students over the last few years. When we open our classrooms' digital doors every morning across the school, we are confident that our students will be able to get really good access to our lessons.
"Those students still in pockets without internet continue to work with paper-based lessons and have limited contact with their peers and teachers. But, even before [the rollout of the] nbn™ [access network], those with internet would progressively drop out during a lesson.
"Our lessons were stalled because the families didn't have enough bandwidth or their plans weren't good enough to cope with many hours of on-air time for each student in their family each day. Our students in very remote areas didn't have daily contact with their teachers purely because it had not been available to them."
Yet, as Fricke confirms, times have changed.
"We don't have that now. At least 95 per cent of our families now have full access to our education with help from [the] nbn™ [access network]. So, in the future, I think we will be able to offer more."
Wedgies and bucking broncos
Soaring on the air currents, Australia's largest bird of prey is one of 297 bird species, and 1793 wildlife species, to inhabit the local area.
Two vantage points from which to spy Australia's largest raptor are the City Lookout – offering 360-degree views over the city – and the annual Mount Isa Rodeo. (When we visited the rodeo, the sky was swirling with wedgies surveying the festivities.)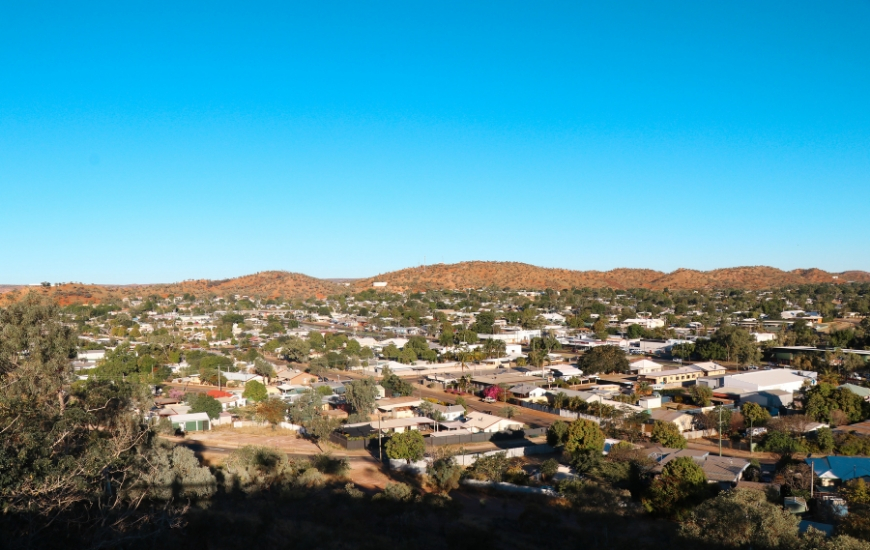 How's that City Lookout view?
Dating back to 1959, the Mount Isa Rodeo is the biggest rodeo in the Southern Hemisphere. Celebrating its 60th year in 2018, the much-loved event at Buchanan Park is a real community affair with market stalls, live music and, of course, action-packed rodeo.
Just some of the events on the program include barrel racing, bull riding and breakaway roping. Plus, there's the Isa Street Party to kick off the fun, featuring a street parade, activities for the whole family to enjoy and more.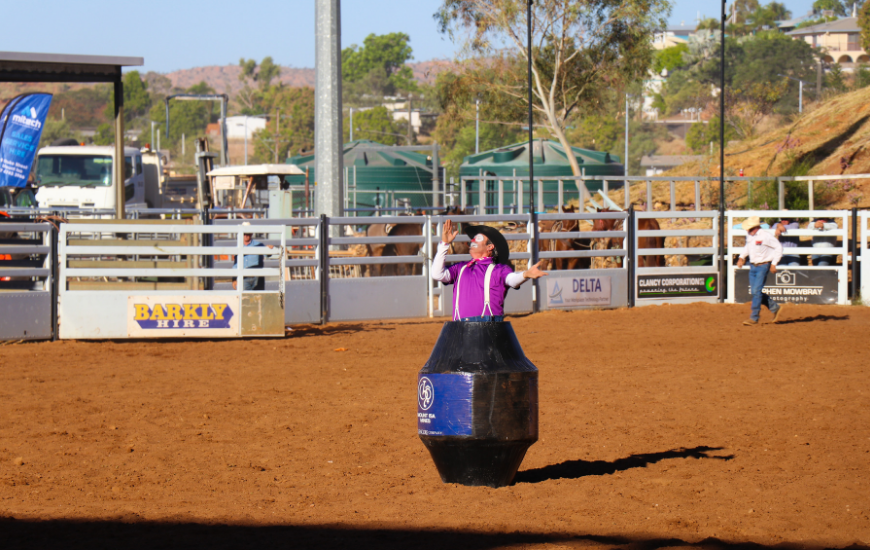 If you're keen to get out and about to explore Mount Isa's history, you're in luck: there's plenty to keep history buffs entertained.
Back in 1927, an injured Mount Isa miner helped inspire the first flight of the Royal Flying Doctor Service (RFDS). Accompanied by a medic in a Qantas flight to Cloncurry, the emergency reinforced the need for urgent medical services in remote locations.
The following year heralded the arrival of the Australian Inland Mission Aerial Medical Service, later renamed the RFDS.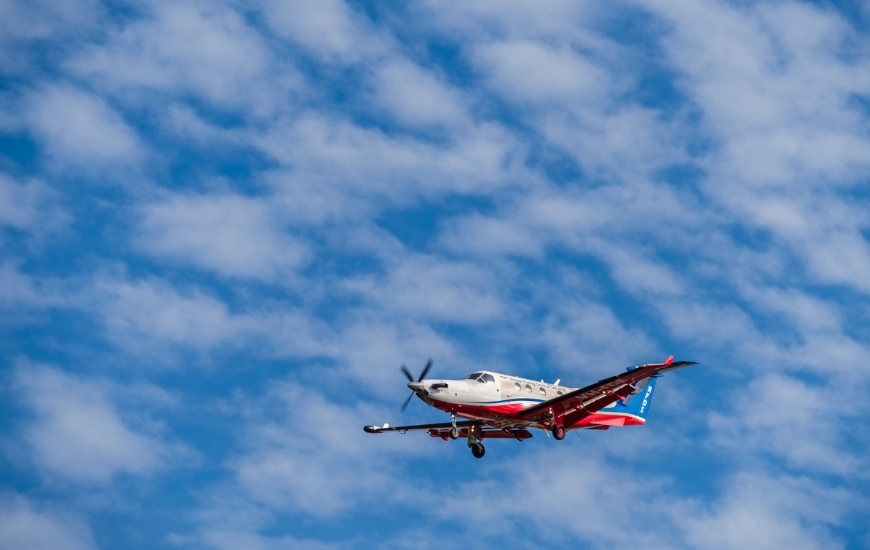 Royal Flying Doctor Service aircraft. Image: iStock
Relocated from Cloncurry in 1964, today, the Mount Isa RFDS base services those living, working and travelling in the region: from the Gulf of Carpentaria to the north, to the Northern Territory border out west, down south to Bedourie, and across to Hughenden in the east.
Other interesting historical sites associated with the city's mining legacy include the Heritage-listed Mount Isa Underground Hospital, built in 1942 by off-duty miners; the Mount Isa Tent House, the only intact example of a canvas-and-timber 'tent house' left standing in town; and the Beth Anderson Museum, filled with medical memorabilia including a handwritten first-aid manual, human anatomy posters, and a real skeleton used for educational purposes!
Queen Elizabeth II pictured in London in 2015. Image: iStock
When you visit Mount Isa, you do so in royally good company.
In 1970, Her Majesty Queen Elizabeth II made a whirlwind two-day visit to Mount Isa, which included presenting sports trophies to local students and visiting the RFDS base. During their visit, His Royal Highness Prince Philip explored Mount Isa Mines on an underground tour.
For a brush with this royal history, seek out Casa Grande, the Spanish-style home built in 1949 for the then General Manager of Mount Isa Mines. Overlooking the mine site, in 1966, the grand home was transformed into a guest house for visiting company directors and VIPs, including – you guessed it – our very own monarch.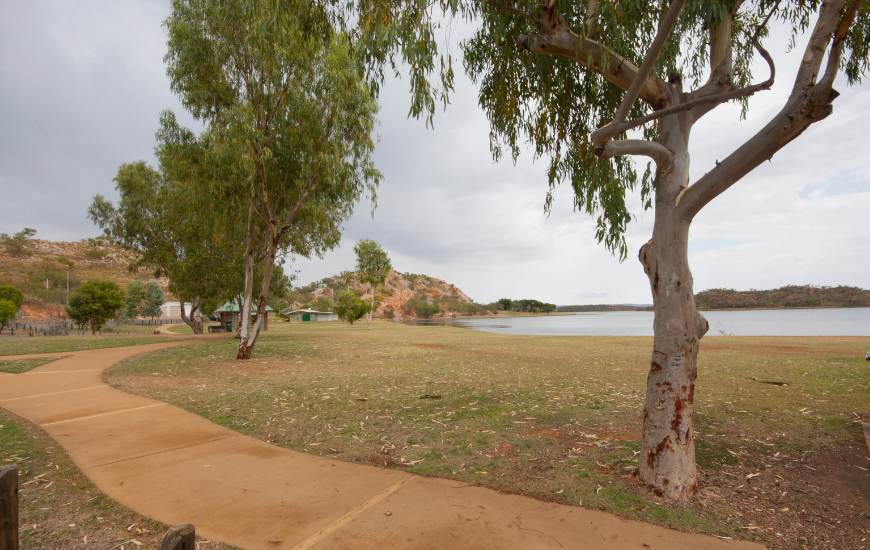 Lake Moondarra. Image: iStock
For those looking for a refreshing reprieve, journey 17 kilometres from the city centre to the cooling waters of Lake Moondarra.
A water-lover's paradise, you can take in the spectacular scenery while swimming, boating or canoeing. For anglers, the waters are stocked with barramundi and, if you're really keen, be sure to visit in October when the Lake Moondarra Fishing Classic hits the shores.
For those fancying a longer drive out of town (think overnight trip), there's the Riversleigh World Heritage Site in Boodjamulla National Park. Six hours north by road, the ancient site boasts fossils dating back 25 million years. Or save yourself the journey and head to the Riversleigh Fossil Centre in Mount Isa itself, where you can learn all about the fossils, including how specimens are extracted, sorted and cleaned.
And if you're looking for one last impressive view, it's back to the mines.
The tranquil gem-like water of the ex-uranium mine, retaken by nature
Just over 30 minutes' drive from town, you'll find
Mary Kathleen
: an open-cut uranium mine that ceased works in 1982. A visit into the old site reveals gem-like waters settled into the pit, while a rainbow of colours soar high above you in the etched rock face (4WD recommended).
With the Connecting Australia report indicating the extensive benefits that access to fast broadband is helping to bring to regional Australia, there are plenty more riches to 'mine'. While Mount Isa may be remote when it comes to location, it's anything but when it comes to connectivity.
Check your address to see when you can switch.
Address
Enter an address and select from the dropdown options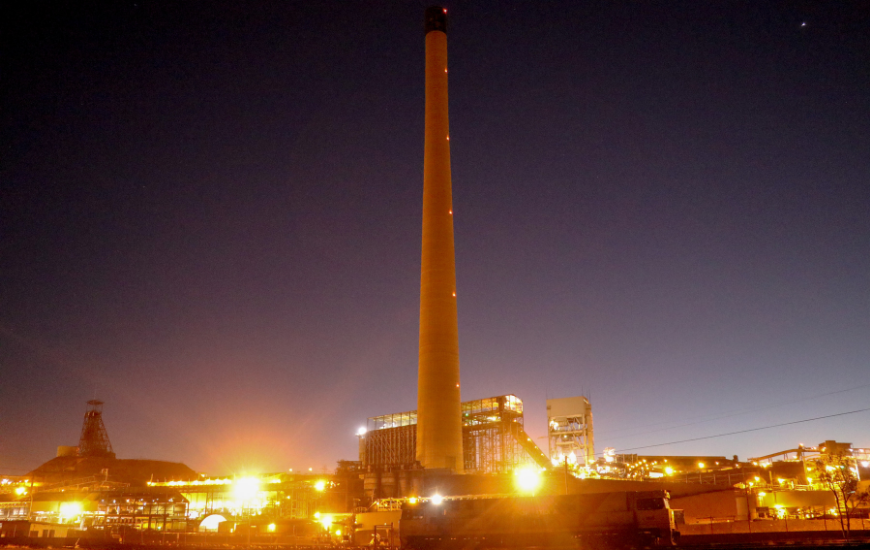 Up close and personal with an illuminated smelter stack.
Images and video by Bianca Robinson, unless stated otherwise.