Rolling out across the country: Top End Darwin
As we roll out the nbn™ broadband access network, we're fortunate to explore the breathtaking locations that grace our wide and sunburnt land. This week we head to Darwin, which is now ready for service, to find out what puts it #OnTheMap…
It's our great nation's northernmost capital city – perched upon a tropical harbour named after an iconic scientist – and a city that is, interestingly, closer to neighbouring countries than its fellow capitals. Welcome to Palmerston.
Or, for everyone visiting after 1911...
With a harbour bigger than Sydney's world-famous Port Jackson, it was back in 1839 when the HMS Beagle sailed past the pristine waters of what would soon become Port Darwin.
On board was Lieutenant John Lort Stokes, a surveyor who named the beautiful harbour in honour of his former shipmate, Charles Darwin: the famed English naturalist.
In 1869, the settlement of Palmerston in the Northern Territory (NT) was established on Port Darwin and, just two years later, it experienced rapid growth when gold was discovered in nearby Pine Creek.
By 1911, the burgeoning town's name was officially changed to Darwin: a fitting tribute for a region boasting nature at its finest and most fascinating.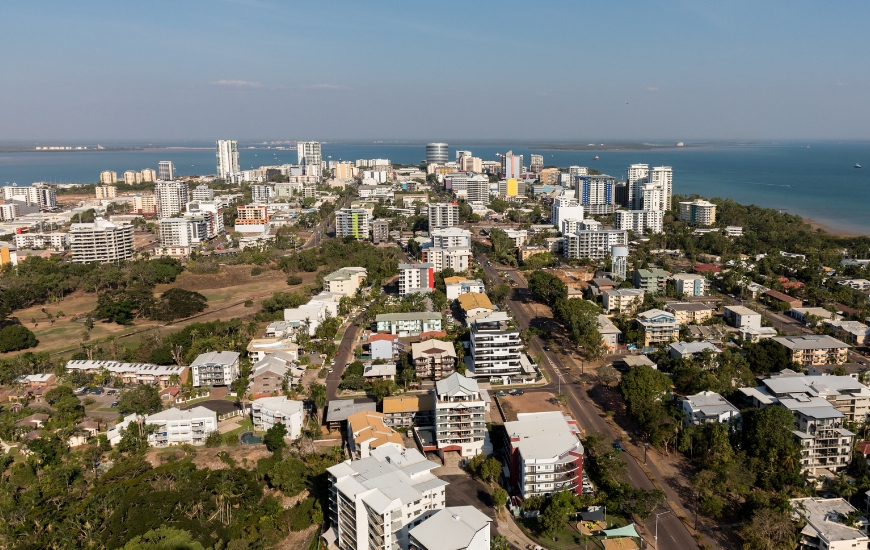 Darwin is now ready for service on the nbn™ broadband access network, helping to bring connectivity and access to fast broadband to the local people, business owners and visiting tourists of the region.*
Says Tim Saul, Head of nbn™ local for South Australia and the Northern Territory, "Darwin is the only mainland capital city in Australia with fibre to every premises in the CBD and surrounding suburbs, presenting residents and business owners a great opportunity to realise all the benefits of fast and reliable broadband.
"Some of Darwin's brightest young minds are already embracing this opportunity, with Leanyer School recently winning the NBN Co STEM+X initiative, delivering a fantastic idea to help support communities affected by natural disasters.
"With a great lifestyle, high-speed internet and a connected young community, I'm excited to see how Darwin embraces the nbn™ access network to help drive innovation and digital transformation in the business sector and deliver social benefits for its residents."
Bordered by ancient Arnhem Land, the world-famous Kakadu National Park and the Tiwi Islands, Darwin has a strong connection to the land's Traditional Custodians, the Larrakia people. Their country spans from Cox Peninsula in the west all the way to Adelaide River in the east, and Gunn Point in the north to Manton Dam down south.
The NT – Australia's third largest state or territory in terms of land area – is a special place for Aboriginal and Torres Strait Islander people, where they make up 29 per cent of the territory's population compared to 2.8 per cent nationally.
There are many places in Darwin of significance to the Larrakia people. These include Stokes Hill, where spiritual ancestor 'Chinute Chinute' is said to reside; Mindil Beach, a significant site that connects the Larrakia to their past ancestors; Rapid Creek, also known as 'Gurambai', the only significant freshwater system in urban Darwin; and Casuarina Beach, home to 'Old Man Rock', an ancestral spirit named Nungalinya.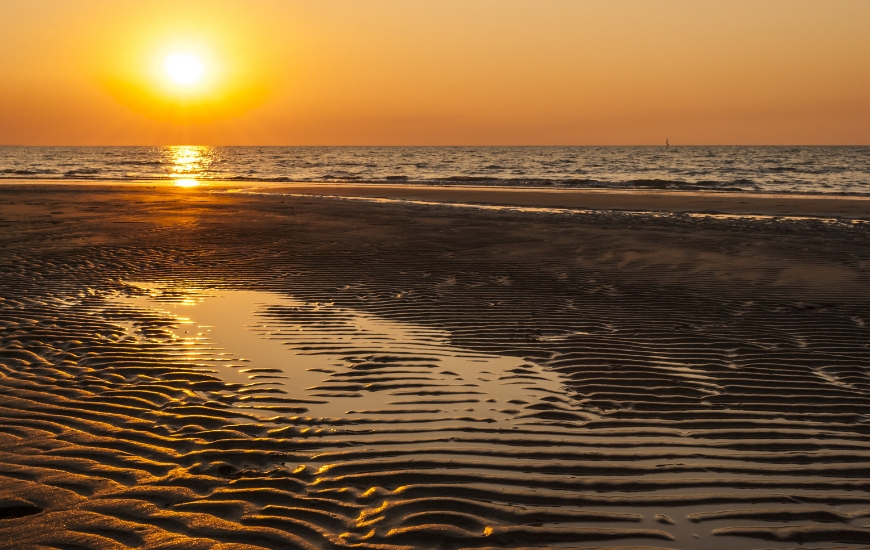 Visitors and locals alike can immerse themselves in stunning traditional art at the Aboriginal Fine Arts Gallery and the Aboriginal Art Fair in early August. Some of the artworks depict a fascinating fact about the Larrakia people: they established the first trade routes in the area, including with the Makassar people of Indonesia, dating as far back as 1700.
And in the pioneering years of Palmerston, there would be another close connection to Asia.
In the early 1870s, many Chinese labourers worked the gold mines and, later, helped build the railroad. By 1886, approximately 4000 Chinese people were living in the region. Today, visitors can still discover Chinese temples about town, albeit rebuilt temples, due to the effects of war and cyclone Tracy.
While Darwin isn't quite the northernmost tip of Australia, it's not far off. Just 1387 kilometres from the equator, it's so far north that, at 606km to Timor-Leste, it's a shorter trip to Asia than it is to reach the next closest Australian capital city, Adelaide: 3026km down the road.
Darwin is classified as having a tropical savanna climate that, despite having a near consistent average daily high of 30-degrees year-round, enjoys very distinct wet and dry seasons.
While the wet season does offer some benefits for tourists – especially those hoping to spot crocodiles, birds or to go fishing in the wetlands – it's in the dry months between May and October when tourism peaks.
And it's the weather that will forever be a talking point for Darwinians, following the events of Christmas Day in 1974.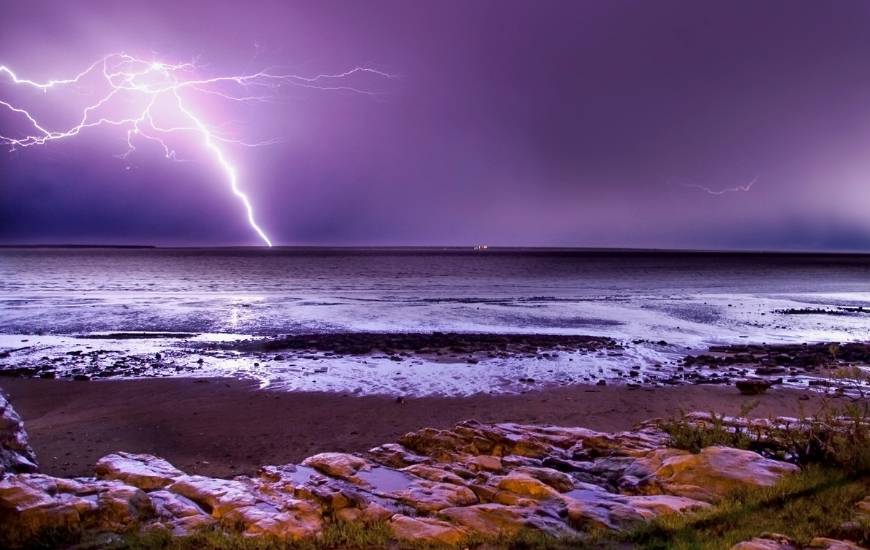 Described by the Bureau of Meteorology as "arguably the most significant tropical cyclone in Australia's history", cyclone Tracy made landfall on Christmas morning and devastated Darwin.
Sixty-five lives were tragically lost to the category-four cyclone and the majority of buildings were badly damaged or destroyed. The damage bill ran to around $800 million which, in today's money, is roughly $6.4 billion.
More than 40 years after that life-changing day, visitors to Darwin can discover what it took to rebuild a city at the permanent cyclone Tracy exhibit housed at the Museum and Art Gallery of the Northern Territory.
In the city centre, you can also still visit places damaged by Tracy, including the ruins of the Town Hall, which are today used as a public open space and visual arts performance venue, and Brown's Mart, a historic building dating back to the 1880s that was twice damaged by cyclones – in 1897 and then 1974 – and subsequently repaired.
When war came to our shores
Until 19 February 1942, World War II was something happening on the other side of the world.
Then, on that summer day in Australia, 188 Japanese aircraft began a 40-minute bombing raid on Darwin and its harbour.
During the raid, at least 243 people died, and between 300 and 400 were wounded. Twenty aircraft were destroyed, eight ships were sunk and the town was extensively damaged. In total, up until November 1943 when the last raids occurred, Darwin would be bombed 64 times.
Today, it remains the largest ever single attack on Australia by a foreign power.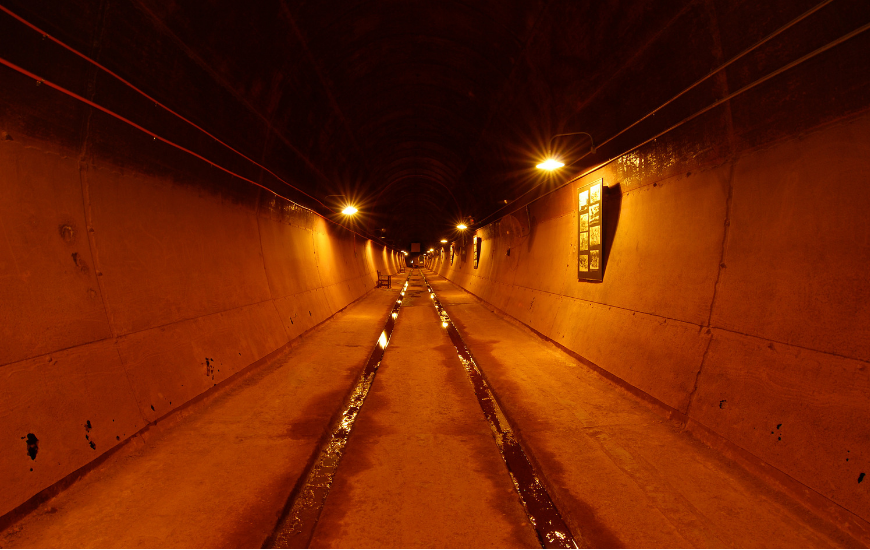 World War II oil storage tunnel
It should come as little surprise, then, that visitors to Darwin have much to explore for its place in Australia's military history.
Historic sites include the World War II Oil Storage Tunnels, which were excavated after the first air raid. There's also the Defence of Darwin Experience, which includes the Bombing of Darwin Gallery and the gun emplacements at Wagait Beach, which formed part of Darwin Harbour's defences.
And if you'd like to pay your respects to those who have so bravely served our country and helped make it what it is today, there's the Darwin Cenotaph War Memorial located in Bicentennial Park.
The bottom line on the Top End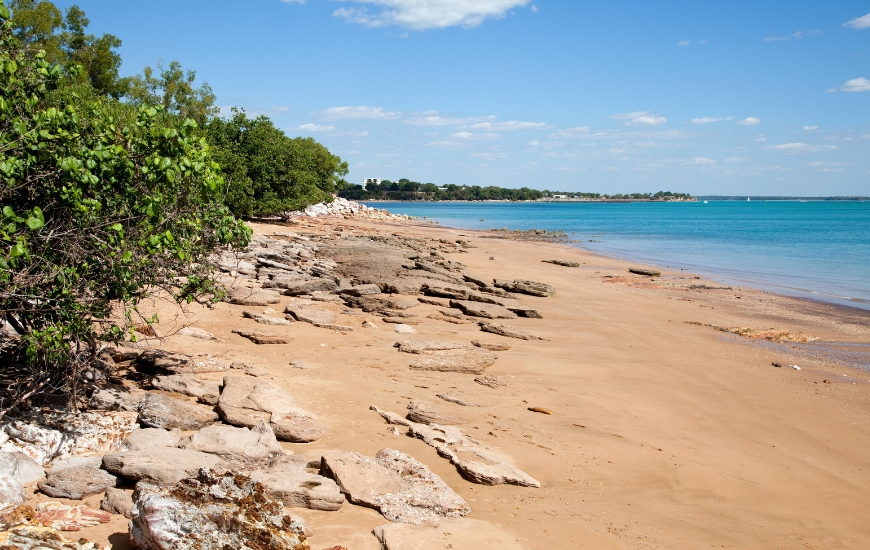 Boasting a vibrant harbour entertainment quarter, sunset markets on the beach, parks and gardens, and even historic Fannie Bay Gaol – the city's main lock-up for almost 100 years – there's no shortage of things to do in present-day Darwin.
From its role in the gold rush and its place as our frontline during the Second World War, to the devastation of cyclone Tracy and its role as the gateway to natural wonders including the Kakadu National Park, the capital of the tantalising Top End has plenty to say to those who visit the region.
Check your address to see when you can switch.
Address
Enter an address and select from the dropdown options
*An end user's experience, including the speeds actually achieved over the nbn™ broadband access network, depends on the nbn™ access network technology and configuration over which services are delivered to their premises, whether they are using the internet during the busy period, and some factors outside of nbn's control (like their equipment quality, software, chosen broadband plan, signal reception, or how their provider designs its network). Speeds may also be impacted by network congestion on the nbn™ Fixed Wireless network, including during busy periods. Sky Muster™ satellite end users may also experience latency.