Rolling out across the country: beautiful Broome
As we roll out the nbn™ broadband access network, we're fortunate to explore the many breathtaking locations that grace our wide and sunburnt land. This week we head to Broome, which is now ready for service, to find out what puts it #OnTheMap…
Broome, that world-famous coastal town in the north of Western Australia, is a true gem of a place. You might say, it's a real pearl.
Boasting stunning blue waters moored off iconic camel-ridden beaches, beneath Broome's rich aqua surface lie pearls. Lots and lots of precious Australian South Sea pearls.
And it's all thanks to the huge tidal changes in the region.
As the king tide moves in – the second largest in the world – it floods up over the rocks along the coastline. Then, when the tide pulls back out, it takes all the calcium from those rocks with it, feeding the area's oysters and producing high-quality pearls coveted the world over.
Overlooking Broome and Cable Beach
Broome sits on a little peninsula that juts down into Roebuck Bay, sandwiched between the bay and the Indian Ocean. While it's absolutely in 'the middle of nowhere', this geographical label no longer extends to Broome's accessibility.
Broome is now ready for service on the nbn™ broadband access network, helping to bring connectivity and access to fast broadband to the local people, business owners and visiting tourists of the region.*
Says Jane McNamara, nbn™ local Manager WA: "Broome is an iconic tourist destination in WA's Kimberley region but it's also home to other thriving industries including pastoral, horticulture and aquaculture. It boasts a rich history and is fast becoming a destination of choice for families, professionals, sea changers and, of course, travellers.
"With the rollout complete in Broome, I'm really excited to see how this new connectivity and digital landscape will help to empower and drive economic and social benefits for many community members – from the wonderful and very talented school children who provided artwork for our nodes, to homes and the hundreds of businesses in-between."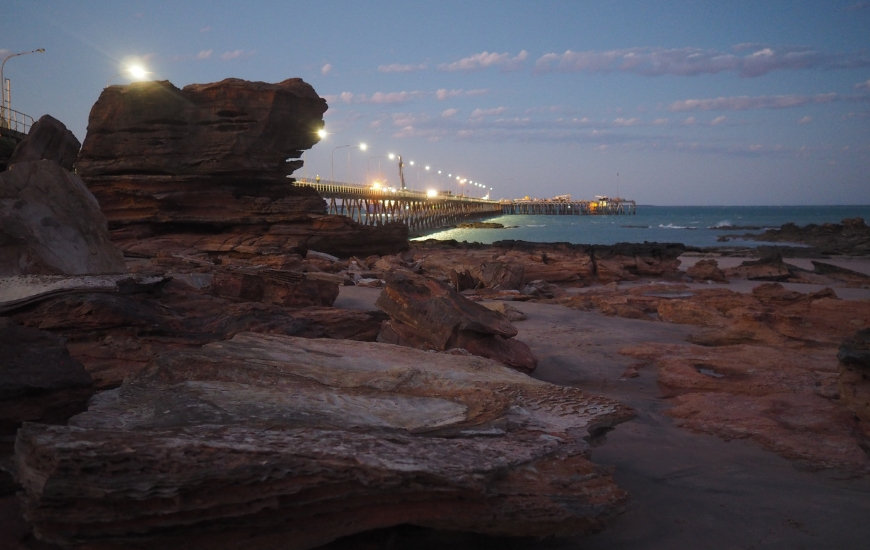 A mother-of-pearl culture
Pearling is at the heart of Broome's culture and dates back a lot longer than you may think.
English explorer and occasional pirate William Dampier documented the amazing pearl nurseries of the north-west Australian coastline as far back as 1688.
It would be almost 200 years later, in 1883, when Broome officially came into being. Named after the then Governor of Western Australia, Sir Frederick Broome, the early residents rallied around a belief that a port was needed closer to the pearl nurseries.
Indeed, the town of Broome has quite an incredible history.
Between 1889 and 1891, the town boomed as the price of mother-of-pearl (the gorgeous inside of a pearl oyster shell) went through the roof. At the time, Broome was referred to as the 'Queen City of the North' but, as a frontier town, it was also known for its rough-and-tumble nature. Brothels, opium dens, backyard casinos and shanty towns sprung up during this lawless era.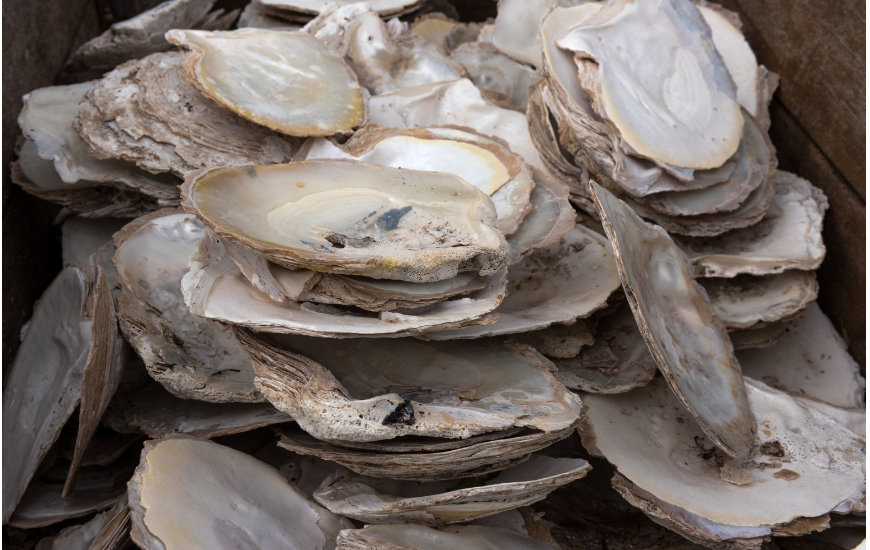 That's a lot of potential pearls
Visitors can explore some of this history by walking through Chinatown. It's also here that you can pick up a pearl (or two), a must for any gem-lover passing through Broome.
During those early years, diving was a dangerous game and the Japanese were considered the most skilled. Tourists can visit the Japanese Cemetery where 919 divers are remembered for their efforts in building up the area.
But the prosperous pearling heyday didn't last.
During World War I, the industry all but died and, with it, the town's population with many enlisting to fight. And it only got worse in World War II, with a tragic bombing on 3 March 1942. There were 100 deaths during the raid and, if you keep your eyes peeled at low tide, you can still see some of the wrecked planes in the mud flats.
Broome's Japanese Cemetery, where 919 divers are remembered
Broome did bounce back though.
Moving through to the current day, not only is the pearling industry thriving with many farms around the area, it's also become one of Australia's most popular tourist destinations.
Broome's peak season is during the Australian winter, where temperatures average around a tolerable 30 degrees. During this time, the influx of tourists pushes the population up to 50,000 people: almost four times the official residential population of 13,984.
For a closer look at the industry that Broome is built around, Willie Creek Pearls is the place to visit. Not only can you learn about the pearling process, you'll also get a good look at some native animals, including crocodiles!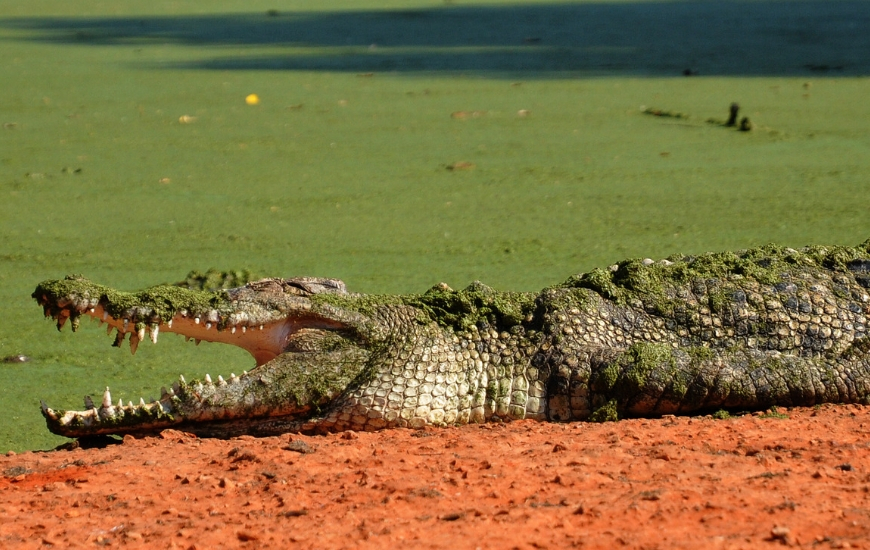 If you still have a thirst for pointy teeth, there's the Malcolm Douglas Crocodile Park. Roebuck Bay is also known as a major migration location for waders and shorebirds.
Minyirr Park is another spot not to be missed, especially for those interested in learning more about the land's Traditional Custodians, the Yawuru people.
With multiple walks to enjoy, the park is believed to be the place where the Yawuru were created. The Yawuru are known to be a tall and fit people, helped along by a local super bush fruit called Gubinge (or Kakadu plum), which provides high levels of vitamin C.
You'll find Gubinge in the local markets. And while we're talking tasty treats, there's also a local brewery in Broome worth a visit. Matso's Brewery offers some very interesting beer flavours, including ginger and chilli, mango, and lychee.
A place to explore nature
To get a sense of the sheer size and scale of Australia, Broome is a great place to visit. It's about as remote as you can get with the next nearest town, Derby, some 220 kilometres away. And a trip to the state's capital, Perth, demands a journey across 2239km of desert terrain.
Undoubtedly, a highlight of any visit to Broome is Cable Beach. The 22km stretch of glorious sand has been declared one of the top 25 beaches in the world.
Immensely wide and frequently patrolled by adventurers in 4WDs, it's shadowed by stunning, red ochre cliffs. Whether you're relaxing in the sand, waterskiing, riding camels or watching a sunset over the ocean, it's a special place to go.
Plus, at the south-western tip of the beach, there's Gantheaume Point. A pause here at low tide reveals footprints of dinosaurs that walked the area some 130 million years ago.
With its unique pearling history and stunning, remote location, Broome really is an Australian treasure. Its place as a popular tourist destination has ensured a range of accommodation options fit for families or solo travellers. So dust off your diving gear and dive right into the wonders of Broome.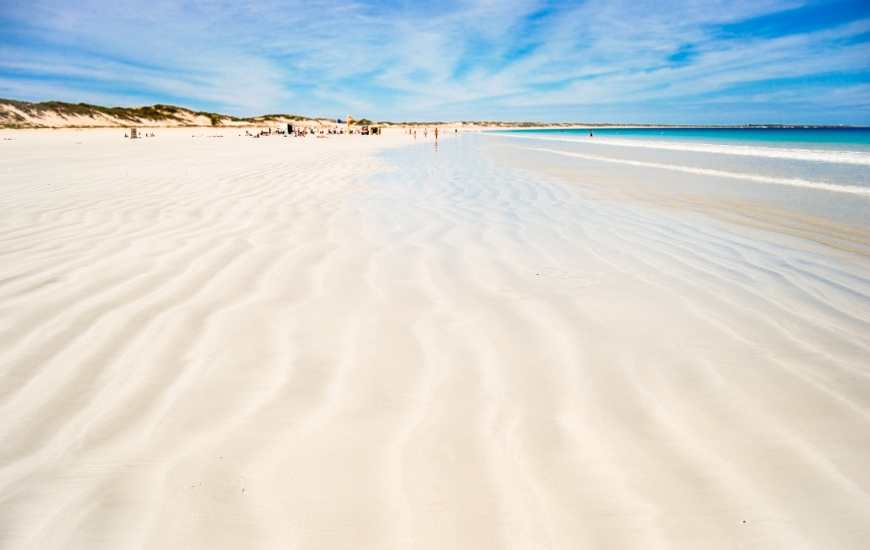 Check your address to see when you can switch.
Address
Enter an address and select from the dropdown options
*nbn provides services to our wholesale customers (phone and internet providers). nbn™ wholesale speed tiers available to your phone and internet provider vary depending on the access technology in your area. Your experience, including the speeds actually achieved over the nbn™ access network, depends on the nbn™ access network technology and configuration over which services are delivered to your premises, whether you are using the internet during the busy period, and some factors outside our control (like your equipment quality, software, broadband plans, signal reception and how your service provider designs its network).