Appreciating Australia: Connectivity comes to Main Beach
From the world-famous to the almost unknown, and little moments through to big events, we explore what puts nbn™ ready-to-connect towns, suburbs and cities on the map…
If you've found yourself recently feeling a deeper appreciation for your local area, it's safe to say, you're not alone.
The COVID-19 pandemic – and its associated lockdowns and restrictions – remind us all how easy it can be to take life's simple pleasures for granted.
Like a stroll to your favourite café for a morning coffee; a sweaty yet satisfying session at the gym; and a fun birthday celebration with family and friends at the local pub.
Then there's the weekends away to explore a little farther afield; the week-or-two-long breaks interstate during (or purposely avoiding) the school holidays; and the epic, caravan-accompanying road trips with every nearby nook and far-flung cranny on the itinerary.
Experiences like these have been sorely missed in recent, isolated months – both by those usually on the receiving end, and by the people and businesses who deliver them.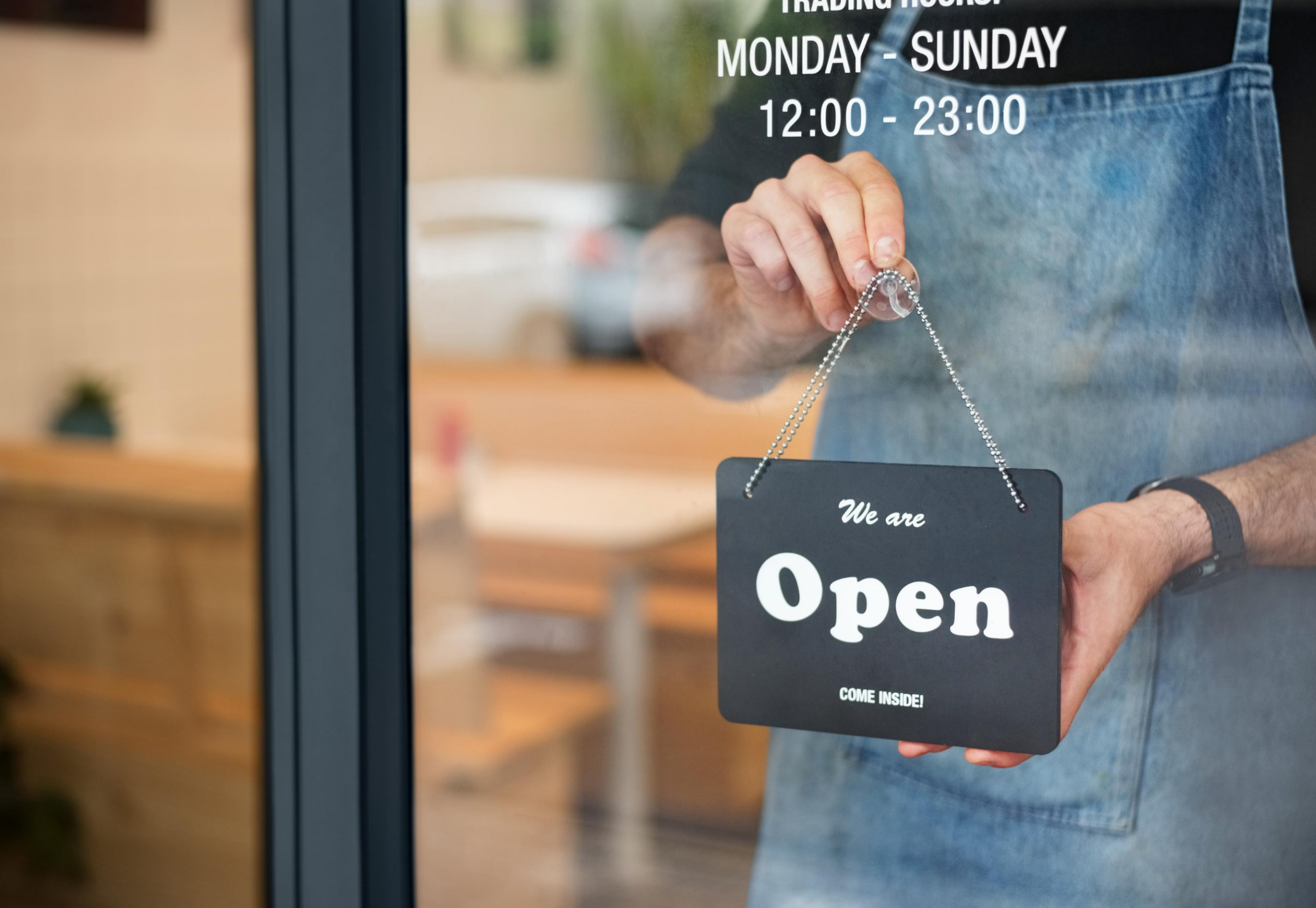 While some locations across the country remain in lockdown to help stop the spread of the virus, most Australian states and territories are seeing a considered easing of restrictions.
With this in mind – and with the collective hope that we can all soon return to more familiar ways – we spotlight unique and connected locations from around the country as part of our popular On the Map series.
Whether to offer some armchair travel inspiration to those not yet able to visit in person; encourage those that can to support local businesses and their employees; or simply paint a colourful picture of some of the nbn™ ready-to-connect locations that make up our great land, we hope you enjoy…
Contributing a third of our economic activity and keeping millions of people in jobs, small businesses in Australia are vital to our everyday lives.
To help support Australia's 3.5 million small businesses to get back on their feet, we're proud to be a Campaign Ambassador for Go Local First.
An initiative funded by the Australian government and coordinated by the Council of Small Business Organisations Australia (COSBOA), Go Local First encourages people to do just that: choose their local business to help their community – and Australia – thrive.
"We want to see Australians supporting their local grocers, butchers, accounting and legal firms, gardeners, tradespeople, and goods producers like wineries and farmers. When you shop locally, your money stays in your community, meaning local small businesses will still be there as we emerge from the COVID-19 crisis," says Peter Strong, CEO of COSBOA.
"Small businesses are in every community and every postcode across the country," says Chris Gregory, National Stakeholder Relations Manager for Business at nbn.
"They employ people, they support people, and they're the lifeblood of so many towns."
Welcome to Main Beach, Queensland
When you feel like drinking in the views of a seemingly endless stretch of white sand, and listening to the theatrical thunder of surf-worthy waves, head to the place where its name knows who's boss: Main Beach.
Located in 'beautiful one day, perfect the next' Queensland, you'll find the tourist-friendly spot sunning itself at the northern end of the glittering Gold Coast.
It's just beyond the hustle and bustle of Surfers Paradise, on the 950-metre-long spit that reaches out towards South Stradbroke Island, and where the choice of pace is yours: go slow or go, go, go.
Main Beach, get connected
Eligible premises in Main Beach are now ready to connect to the nbn™ network.
Research from Connecting Australia, commissioned by nbn, predicts up to 15,520 additional businesses in Queensland will be attributable (by 2021) to connectivity offered over the nbn™ network .
Some easy ways you can help to support local small businesses during the COVID-19 pandemic and beyond include:
Image carousel: use the left and right arrow keys to change the image
Check your address to see when you can connect to the nbn™ network.
Address
Enter an address and select from the dropdown options
Main Beach is among the lands in south-east Queensland that Traditional Custodians, the Yugambeh people, call home.
On its western edge smiles the mouth of the Nerang River, a shallow estuary teeming with life and a host of wildlife tours and water sports.
To its east stretches the deep blue of the Pacific Ocean, hinting at untold adventures awaiting beyond the shore… if only it wasn't so easy to just sit back and enjoy the view.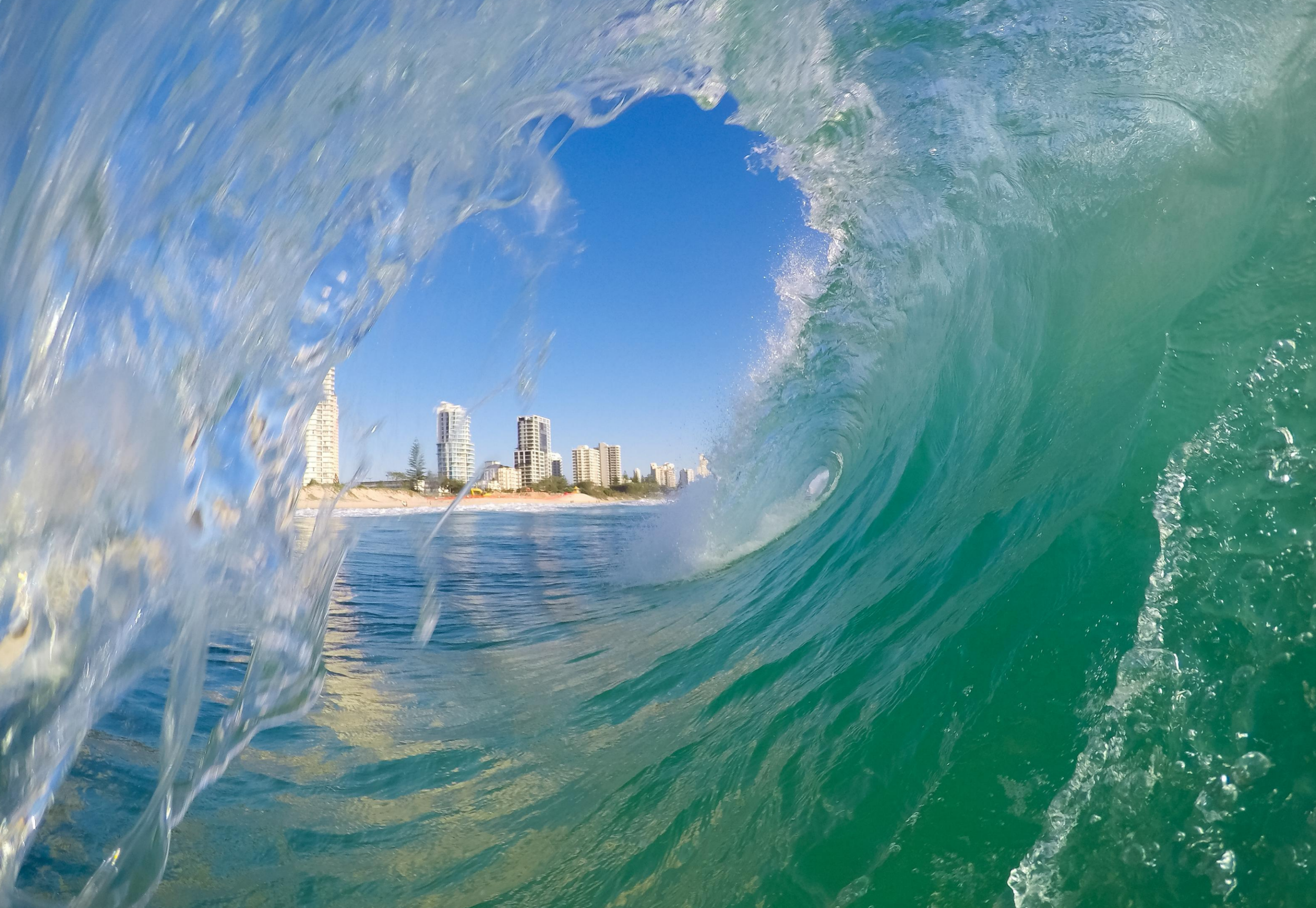 Just beyond the Yugambeh country, to the North and South are Stradbroke Islands – the inhabited North and conservation park South – lie serenely to the north, famed for their outdoor activities and bountiful adventure.
And to the south, despite being just a few minutes' drive away, the energy of Surfers Paradise ebbs away as Main Beach comes back into view. As such, it feels something like a holiday within a holiday.
It's from this mindset that the culture and character of the area finds its roots.
On its western edge smiles the mouth of the Nerang River, a shallow estuary teeming with life and a host of wildlife tours and water sports.
A stone's throw across the river is Southport where, a century ago, residents and visitors were ferried across to the spit to revel in the fun of sand and sea. It soon came to be regarded by locals as Southport's main beach, giving the modern-day locale its telling name.
Once the Jubilee Bridge was built across the Nerang River in 1925, the area became even more accessible. It was then that holiday homes and accommodation began to spring up, as well as more shops, markets and attractions to entertain those trying to escape the rat race.
Fast forward to today and Main Beach is home to a number of prestigious hotels, some of Australia's best fish and chips, and even an iconic theme park.
Main Beach according to nbn™ local's Kylie
The best thing about Main Beach, according to Kylie Lindsay, Head of nbn™ local Queensland, is the variety.
"You can grab a fabulous coffee from one of the many world-class coffee shops, spend some time shopping at Marina Mirage, have a sumptuous lunch in Tedder Avenue, and buy the best prawns and seafood directly from the trawlers at the Fishermen's Co-op for dinner."
And it's not just the foodies that Main Beach caters to, says Kylie.
"Main Beach abuts the Gold Coast Broadwater, a stunning protected area that is perfect for diving, boating, kayaking, jet skiing and other water sports, as well as providing a home for important marine life.
"You can choose to laze on a houseboat or get your adrenaline rushing with a jet boat ride, all the while keeping an eye out to spot sea turtles and dugongs, who feed in the calm waters."
Kylie Lindsay, Head of nbn™ local Queensland
When it comes to the role that fast broadband plays in Main Beach – which Kylie describes as 'the jewel in the Gold Coast's crown' – it's all about doing as much or as little as you want.
"Connectivity via services over the nbn™ network is helping locals and visitors alike to stay in touch with loved ones, work and learn remotely, and run their businesses – all from the laidback beauty of Main Beach."
Serving up a shot of connectivity in Main Beach
An example of a local business taking advantage of connectivity is Hot Shott Café & Catering, Main Beach.
Serving up a delicious range of breakfast, brunch and lunch options, owners Jenna Finch and Kellie Rolfe are combining top-flight food and service with a relaxed atmosphere in the heart of Main Beach.
Part owner Jenna, who runs front-of-house, shares how access to fast broadband is helping her business.
"Our point of sale system, music, and free Wi-Fi for our customers are all connected and running via the internet.
"Before being connected to [services over] the nbn™ network, the connection would continually drop out and we couldn't have more than one device running at the same time.
"You can only imagine when we have 570 people coming through our restaurant on a Saturday and Sunday, and the dockets for the kitchen won't print for customer's orders – it was a nightmare!
Jenna Finch and Kellie Rolfe, owners of Hot Shott Café & Catering in Main Beach
"Since we've been connected to the nbn™ network, our connection has worked seamlessly and we haven't experienced the problems like we used to.* Our customers can enjoy free Wi-Fi while they dine, and our point of sale and music all operates well at the same time."
When COVID-19 lockdowns hit in March, Jenna and Kellie had to change things up for their business to keep it running.
"Connectivity has been critical for us during this time, where we've been constantly updating our Google details, social media posts, opening hours, and menu changes to let the community know we're still operating and we're still here!"
"When the lockdown began, we had to change up how we ran our business. Before the pandemic hit, we expanded from a 70-seat capacity to 130-seat capacity and only two weeks after we opened, we had to be shut down to do takeaway only. We packed up furniture, put up barriers, and unfortunately had to let staff go. For a while, I was running the front-of-house, and my partner Kellie, was running back-of-house," says Jenna.
"Thankfully, we're back to doing normal business now and can seat up to 50 people, our hygiene has improved ten-fold and we've been fortunate enough to hire four more staff than what we had before.
"Connectivity has been critical for us during this time, where we've been constantly updating our Google details, social media posts, opening hours, and menu changes to let the community know we're still operating and we're still here!"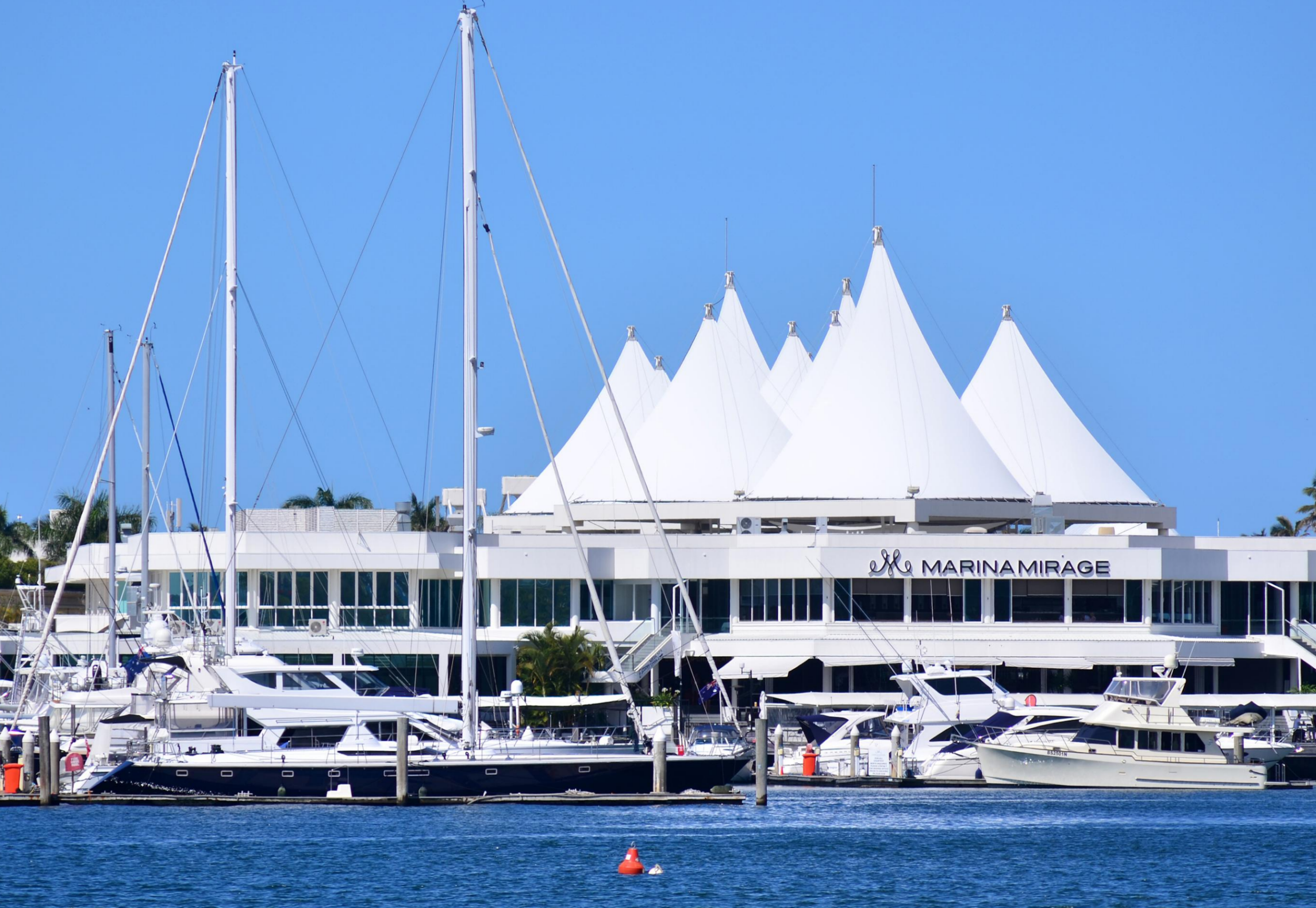 Two things to do in Main Beach
Located where the river meets the sea, there's no shortage of fishing boats coming in to dock and heading back out at Main Beach. Experience the daily markets from 7am at the Gold Coast Fishermen's Co-op, which first cast its net back in 1970. With a host of interlinked pontoons, dotted by various markets, the tasty marine morsels you find on offer here will be as fresh as if you caught them yourself.
Gold Coast Fishermen's Co-op
This stretch of sand, which runs the length of Main Beach, has plenty of gems to explore. Head down at dawn for a spectacular sunrise, for a dip in the glistening water, or to catch some waves (and a lesson or two at the surf school).
There's also Southport Surf Life Saving Club – established in 1924 then rebuilt 12 years later after a cyclone – with its heritage listed building to explore. Voted the best surf club on the Gold Coast in 2018, the club houses a restaurant and bar, as well as hosting regular competitive events on the beach itself.
Main Beach by the numbers
*An end user's experience, including the speeds actually achieved over the nbn™ network, depends on the nbn™ network technology and configuration over which services are delivered to their premises, whether they are using the internet during the busy period, and some factors outside of nbn's control (like their equipment quality, software, chosen broadband plan, signal reception, or how their provider designs its network). Speeds may also be impacted by the number of concurrent users on the nbn™ Fixed Wireless network, including during busy periods. Sky Muster™ satellite end users may also experience latency.