The city within the City of Churches: Adelaide CBD
From the world-famous to the almost unknown, and little moments through to big events, we explore what puts nbn™ ready-to-connect towns, suburbs and cities on the map…
It's located on the Great Australian Bight (that's bight not bite – an easy mistake to make, given it looks like a hungry giant has come along and taken a chomp out of the bottom of Australia).
Towards the bight's north-eastern edge where two gulfs lie, Spencer and St Vincent, split by a peninsula and corked by the picturesque Kangaroo Island.
Sandwiched between those waters and the meandering Murray River, a suitably handsome mountain range is also jammed in there for good measure.
And it's here, at the nexus of all that natural beauty, that you'll find the South Australian capital.
Finally, zoom in nice and close on the map and you've arrived: welcome to the Adelaide Central Business District (CBD).
Adelaide CBD, get connected
Eligible premises in Adelaide CBD are now ready to connect to the nbn™ broadband access network.
Research from Connecting Australia, commissioned by NBN Co, predicts up to 5,570 additional businesses in South Australia will be attributable to the nbn™ access network by 2021.
Check your address to see when you can connect.
Address
Enter an address and select from the dropdown options
The traditional lands of First People, the Kaurna, more than 1.2 million people today call greater Adelaide home, while 24,000 reside in its inner city.
Known as the 'City of Churches' for good reason, more than 15 houses of worship alone grace Adelaide CBD, with most dating back as far as the 1800s.
And while the city undoubtedly reveres its rich culture, history and heritage – like the South Australian Museum, Tandanya National Aboriginal Cultural Institute and Adelaide Gaol to name just a few – it's also thoroughly modern.
Dubbed a smart city to watch by nbn™ local Manager, Jill Bottrall, Adelaide CBD has long embraced the benefits of connectivity and the opportunities it opens up to residents, businesses and its 300,000 daily visitors.
Three things to do in Adelaide CBD
Wedged between the north-eastern corner of the town centre and the Karrawirri Parri river is Adelaide Botanic Garden. Opened to the public in 1857 and set across 50 hectares, step through the rustic iron gates to an oasis of flora, fauna and horticultural history. Take in botanical collections including the Garden of Health, First Creek Wetland, Cactus and Succulent Garden, Australian Forest and the International Rose Garden. There's also plenty for architecture buffs with fountains, statues and artworks on offer, plus three glasshouses including the largest single span glasshouse in the Southern Hemisphere. While entry may be free, a visit is sure to bring rich rewards.
At 520 metres long, stretching between Pulteney and King William Streets, Rundle Mall is the hub of all things shopping and business in Adelaide CBD. Boasting more than 700 retail stores, 300 offices and 15 arcades, the mall first opened in 1976, following on from Rundle Street's lengthy reputation since the 1880s as the city's
retail heart
. Shop 'til your heart (and credit card)'s content and enjoy precinct landmarks including
The Mall's Balls
,
The Rundle Mall Pigs
– life-size bronze sculptures called Truffles, Horatio, Oliver and Augusta – and
The Rundle Lantern
.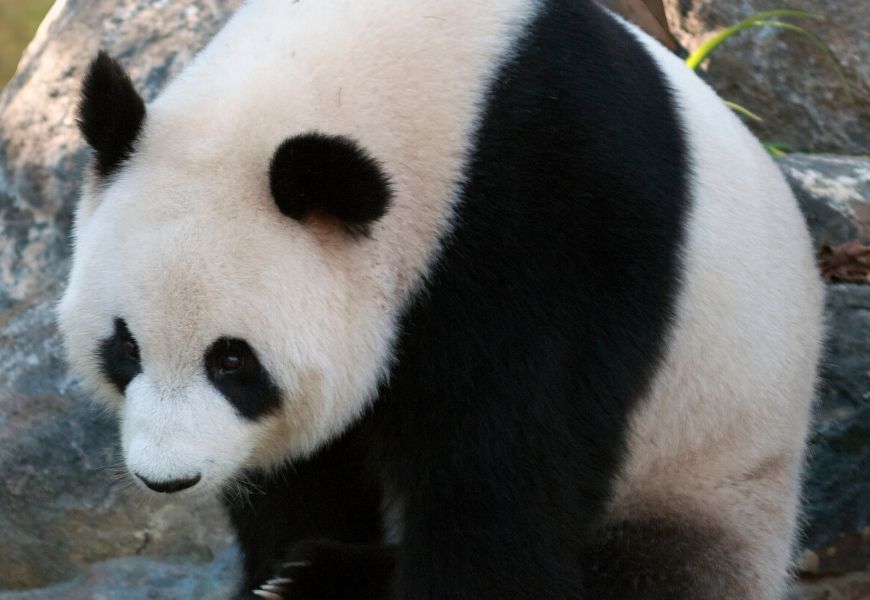 A hop, skip and a meerkat jump from the Botanic Garden, go wild for Australia's second oldest menagerie, Adelaide Zoo. Set across eight lush acres, and home to more than 250 species from near and far, the city-central zoo has been delighting visitors since first opening to the public back in 1883. Pop in and say 'Nǐ hǎo' to Wang Wang and Fu Ni, the gorgeous Giant Pandas
on loan until 2024
from the China Wildlife Conservation Association. Or 'get within a whisker' thanks to exciting
animal experiences
including Meet the Primates, Inspect an Insect and Big Cat Interactive.
Connectivity and Adelaide CBD according to nbn™ local's Jill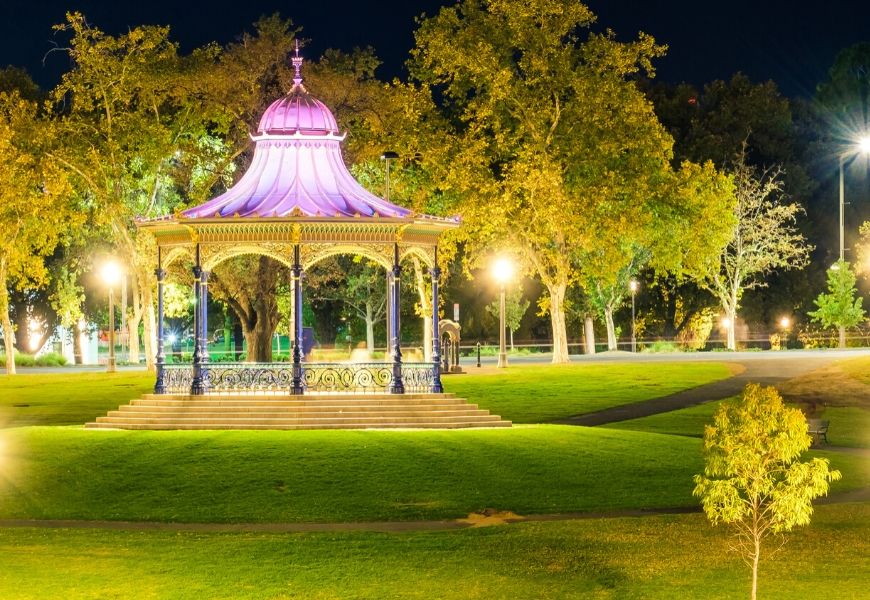 A big fan of everything the city has to offer, proud local – and nbn™ local manager for SA and NT – Jill Bottrall is excited by what the future has in store, particularly when it comes to connectivity.
"The nbn™ access network has a large amount of fibre in the Adelaide Central Business District, which will allow for inevitable growth in demand.
"This has helped level the playing field in a district with a big choice of fibre networks competing to connect big businesses, especially with direct fibre technology.
"So while there are lots of different broadband networks in the Adelaide CBD from which to choose, nbn is a competitive choice that customers may wish to consider."
As for her pick of things to do in the Adelaide CBD?
"Early next year marks the 60th anniversary of the internationally-acclaimed Adelaide Festival of Arts.
"Adelaide and Edinburgh in Scotland hold the two most successful and iconic arts festivals anywhere in the world.
"There's also our major music festival, WOMADelaide – that stands for World of Music and Dance – held in Botanic Park each March, which attracts tens of thousands of music fans from across Australia, and often the world."
Adelaide CBD by the numbers
300,000 – The number of daily visitors to the city of Adelaide.