A wealth of connectivity in Broken Hill
After years of careful and considered planning, the first eligible premises in Broken Hill are now ready to connect to the nbn™ network.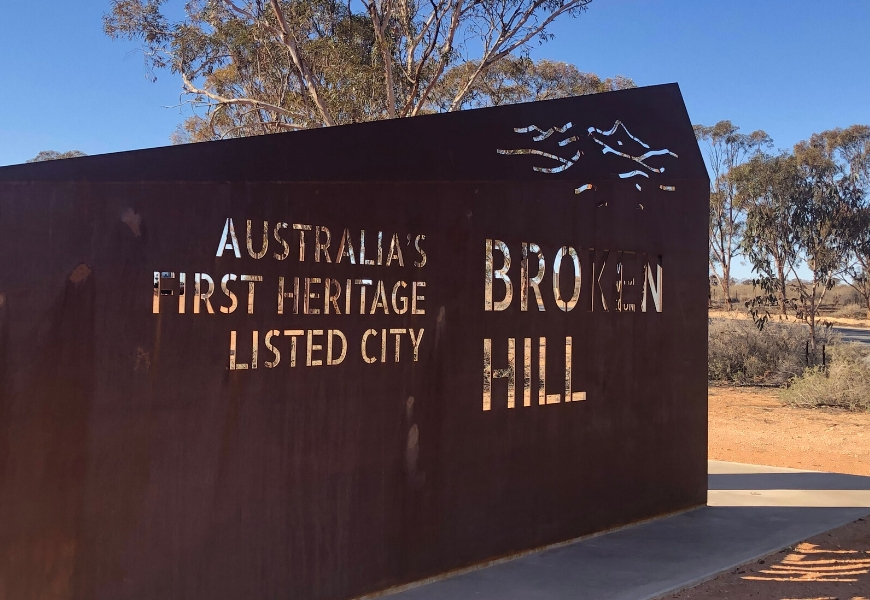 A big part of nbn's reason for being is to help connect far-flung and isolated communities by providing them with access to fast broadband.
And they don't come much more remote than Broken Hill.
Located 1,143 kilometres from Sydney in far west New South Wales, the closest capital city to the semi-desert community is Adelaide, 500km further south.
Founded in 1883, and famous as the birthplace of mining giant BHP, the home of painter Pro Hart, and the region where Mad Max and Priscilla Queen of the Desert were filmed, the 'Silver City' has a special place in the Australian psyche.
Now, that special place – Australia's first heritage listed city – and its first eligible premises are ready to connect to the nbn™ network.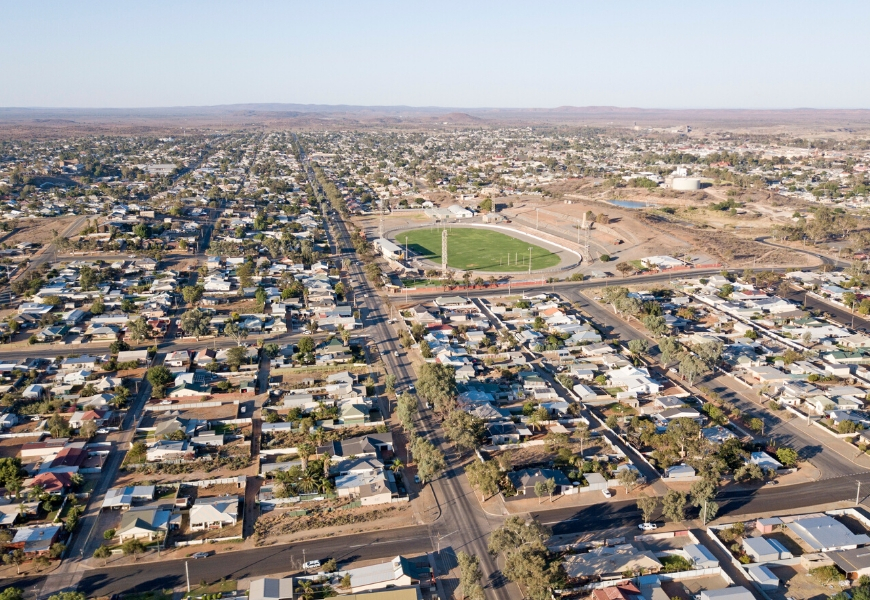 An aerial view of Broken Hill
Just like mining itself, rolling out the nbn™ network in Broken Hill wasn't easy.
While construction was initially slated for 2018, it wasn't until this year – when nbn was on the initial volume rollout's home stretch* – that the iconic mining town was finally brought into the nbn™ fold.
"Connecting Broken Hill to the nbn™ network has literally been years in the making," says Tim Saul, Head of nbn™ local, SA and NT.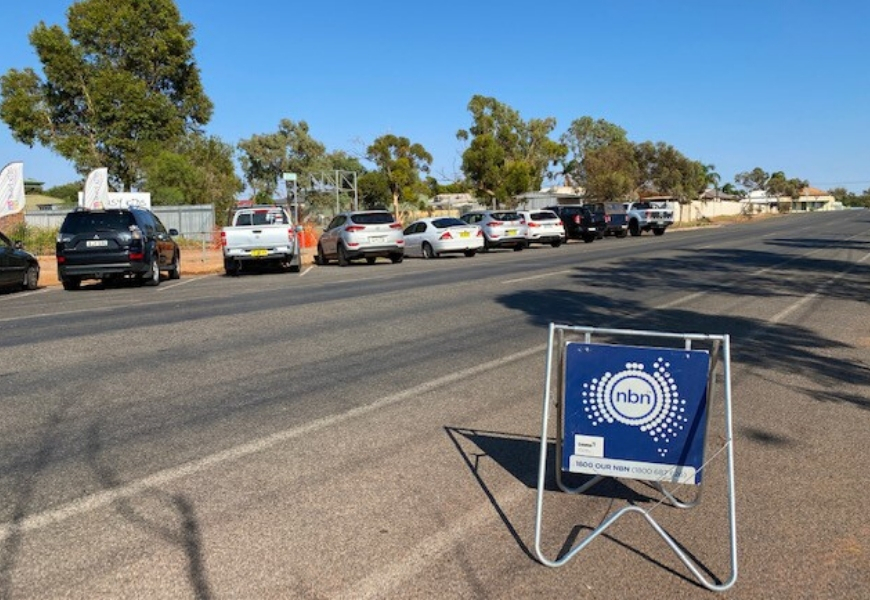 This was, in large part, due to its remoteness – at just 45-odd kilometres from the South Australian border – and because 'the city in the desert' holds National Heritage status.
"The City of Broken Hill is of outstanding heritage value to the nation for its significant role in the development of Australia as a modern and prosperous country," says its National Heritage List inscription.
Boasting more than 130 years of continuous mining operations, the town with a population of 17,000 is rich with architectural history, ranging from one of Australia's first mosques built by Afghan cameleers, to the extensive use of corrugated iron.
"With more than 380 individual items of state and local significance, understandably, nbn had a great responsibility to ensure any activity undertaken didn't adversely impact or change the nature of the place," says Tim.
"The only evidence of us having been there would be fast broadband."
Respecting the famous town
With this important remit top of mind for the project team, it was imperative that both design and construction be coordinated in a very sympathetic manner.
For example, keeping the impact of above-ground infrastructure on historic buildings, such as The Palace Hotel, Trades Hall and Walter Sully Emporium, to a minimum.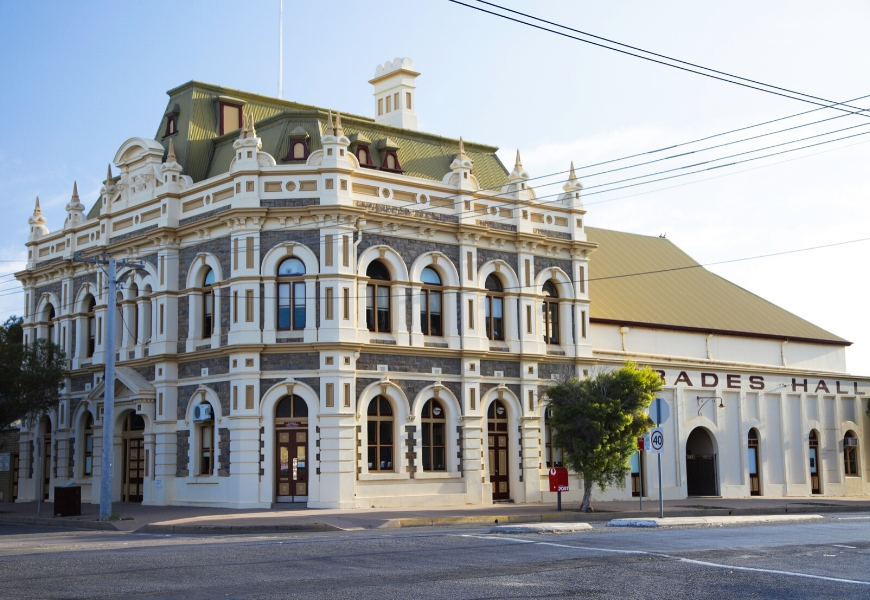 To assist with the build, as well as the heritage and environmental considerations, delivery partner Downer – one of nbn's most experienced construction partners – was brought onboard.
Due to Broken Hill's isolation from major population centres, Downer established a depot in town to house all of the equipment needed to complete the rollout, while – for health and safety reasons – technicians stayed in town rather than commuting each day.
That is, until the COVID-19 pandemic struck (but more on that later).
The township's geographic location has meant, historically, it's had closer ties to Adelaide than its own state capital of Sydney.
That's why, though technically situated in New South Wales, nbn's Regional Deployment team in South Australia managed the job of connecting eligible premises in Broken Hill to the nbn™ network.
With the design approach in Broken Hill finalised, and the support of stakeholders secured, detailed planning began to clear the remaining hurdles so construction could begin.
This included waiting for the results of a detailed Aboriginal heritage site survey carried out by ecology and heritage consultants, Biosis.
And the literally rock-solid ground also proved something of a challenge.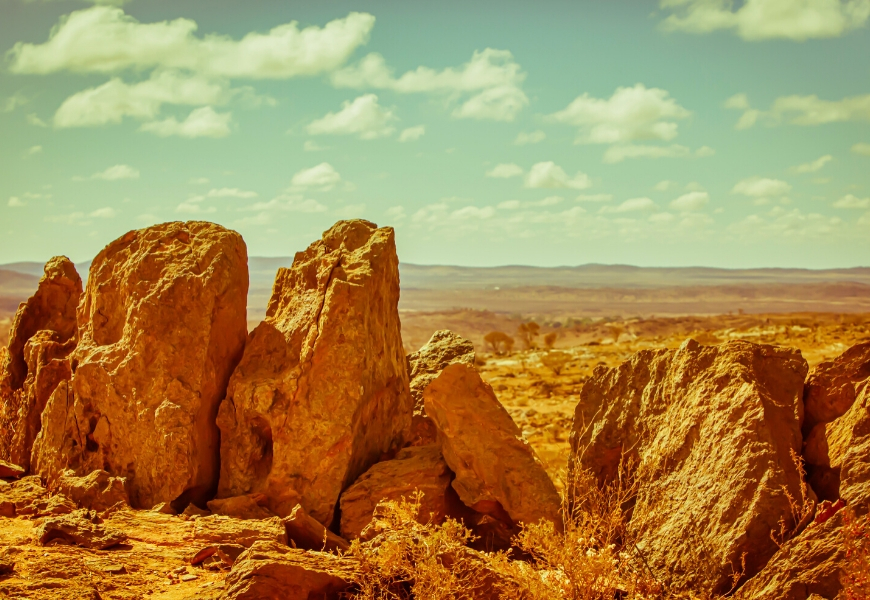 Described as one of the world's great 'mineralogical rainforests', the ground in and around Broken Hill boasts approximately 300 different mineral species.
This includes quartzite, which – at a drill-shattering 300 megapascals (MPa) – is more than 12 times the toughness of concrete.
To help limit ground disturbance (and the number of broken drill heads), the team also took to the air to string an aerial network, which saw 80 'Stobie' power poles reconstructed.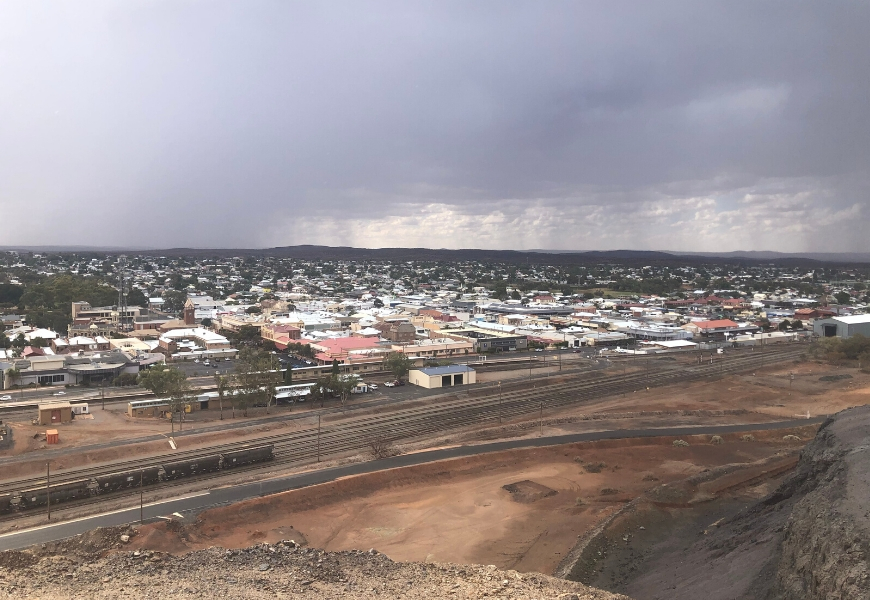 And, of course, there wasn't 'just' heritage and environmental issues, mega-hard rock and the town's remoteness to contend with… there was a global pandemic, too.
"Like for so many people and businesses across the country, our work in Broken Hill wasn't immune to the effects of COVID-19," says Tim.
"Yet, it's times like these that show just how important fast broadband is to be able to stay connected with work, loved ones and the rest of the world."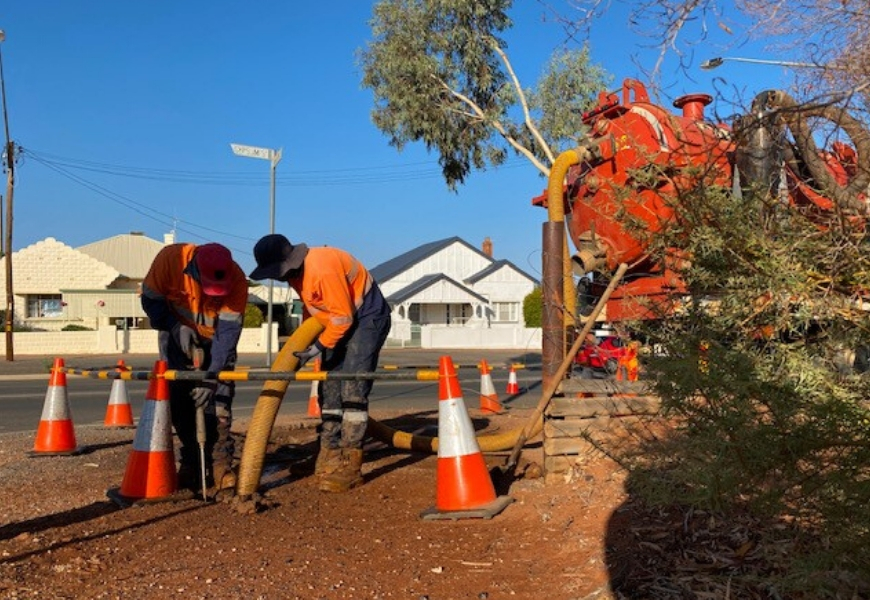 As determined as ever to connect Broken Hill to the nbn™ network by the June 2020 deadline that nbn had set itself, delivery delays meant the build had to be re-sequenced several times while waiting on materials.
Suspended flights forced entry by road, which proved problematic for those team members living on the South Australian side of the nearby – and closed – border.
Pandemic management plans were promptly rolled out for the workforce to ensure there was no spread of COVID-19 into the regional centre, as well as strict cleaning and social distancing measures added during the peak of the build.
To make up some lost time caused by the global crisis, the crews opted to stay in Broken Hill during Easter to keep the build momentum going and to reduce travel.
And, making it a truly local affair, nbn turned to nearby businesses to help with the rollout during the time it took to complete.
This included helping build vast sections of the aerial network, providing accommodation for up to 100 people a day, and supplying containment bins and carting waste.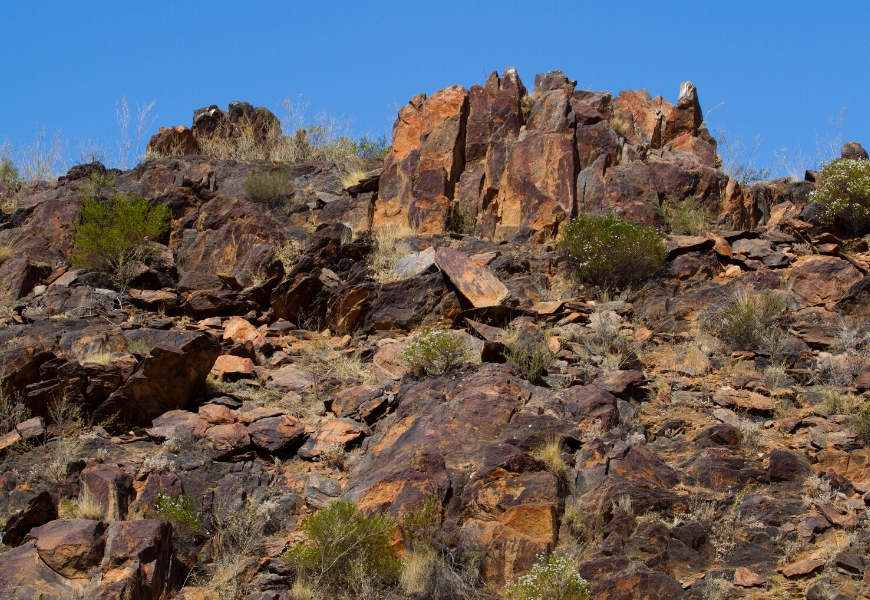 "While it's been a long road to connect iconic Broken Hill to the nbn™ network, the challenges and hard work have all been worth it now that the first of the eligible premises are ready to connect," says Tim.
"With all the local challenges we have faced, it has been a truly phenomenal effort by the nbn Project Team and Downer to have all work completed in a little over six months since starting on the ground, and delivering such a significant project in the 'Silver City'.
"We're looking forward to the end of June when aerial stringing will be complete, and all eligible premises in the great township of Broken Hill can access fast broadband."
Broken Hill by the numbers
0:
The number of live asset strikes, first aid treatments and environmental incidents during the
nbn
™ network's rollout in Broken Hill.
7:
The number of men in the
'Syndicate of Seven'
who launched the Broken Hill Proprietary Company (BHP) in 1885.
20:
The
average life span
of a mine in years.
22:
The length in kilometres of new underground conduit built as part of the
nbn
™ network in Broken Hill.
130:
The number of years of
continuous mining operations
in Broken Hill.
An old mine in Broken Hill
250:
The number of metres in width of Broken Hill's
boomerang-shaped ore seam
. At 7.3km long, and stretching more than 1.6km underground, it's the world's largest silver, lead and zinc ore seam.
300:
The approximate number of
mineral species
that can be found in Broken Hill, making it one of the world's great 'mineralogical rainforests'.
1200:
The number of new pits built as part of the
nbn
™ network in Broken Hill.
1883:
The year
Broken Hill was founded
by boundary rider and prospector, Charles Rasp.
30,000:
The length in metres of copper cable rehabilitated and extended as part of the
nbn
™ network.
160,000:
The length in metres of fibre optic cable rolled out in Broken Hill as part of the
nbn
™ network.
* nbn's build completion commitment is that all standard installation premises in Australia are able to connect to the nbn™ network as at the build completion date. This excludes premises in future new developments which will be an ongoing activity for nbn beyond the build completion date. It also excludes a small proportion of premises defined as 'complex connections' – which includes properties that are difficult to access, culturally significant areas and heritage sites – where connection depends on factors outside of nbn's control such as permission from traditional owners, and where network construction to allow such premises to connect will be an ongoing activity of nbn beyond the build completion date.