From the world-famous to the almost unknown, and little moments through to big events, we explore what puts nbn™ ready-to-connect towns, suburbs and cities on the map…
At the heart of South Australia's riesling region sits the town of Clare, gateway to the celebrated vineyards of Clare Valley.
Found a couple of hours drive north of Adelaide, Clare may be a fraction of the size of the SA capital, but what it lacks in population, it more than makes up for in easy access to idyllic countryside.
The 3000+ residents of Clare live, work and play in an area rich with history, just one of the other non-wine-related reasons why it's a popular destination for visitors.
Clare is now ready to connect to the nbn™ broadband access network.
Did you know? By 2021, up to 5570 additional businesses in South Australia will be attributable to the nbn™ access network. That's according to our recent Connecting Australia research.
Clare according to Blue Goanna Digital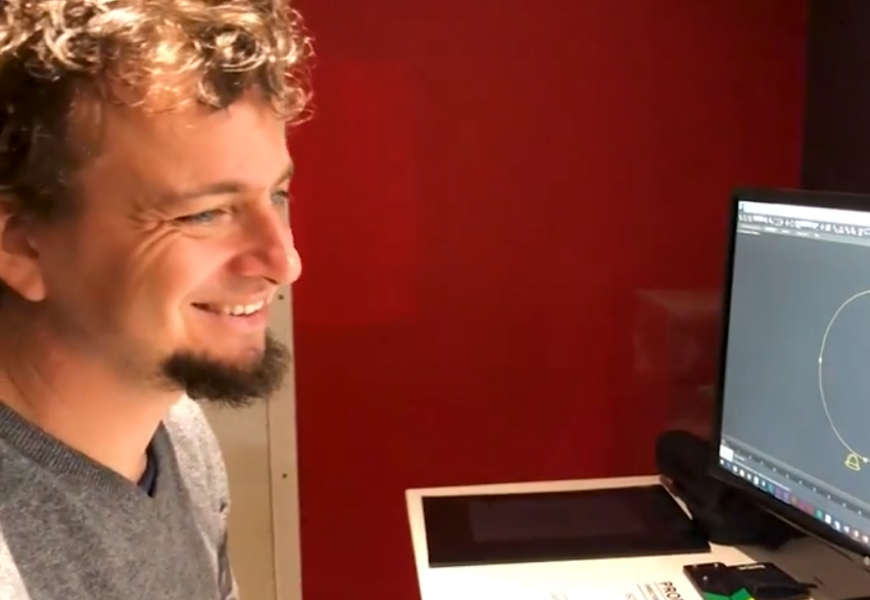 Stuart Nankivell, Blue Goanna Design
Based in Clare, Blue Goanna Digital helps customers with their digital needs including video production, digital art and character design, and animation.
Says Co-Founder Stuart Nankivell, "Delivering files with ADSL2 was so uncertain. I had days where I would try and upload files upwards of 1GB and that would take an entire day, only to fail at 99 per cent."
To get the files delivered on time, Nankivell resorted to saving the files on a USB drive and sending it by post. And, for another project, he hopped in the car to hand deliver files to Adelaide.
Today, connected to services over the nbn™ access network, it's a different story.
"Even though now I'm still producing enormous files, it's been so much easier to deliver them.*
"I don't have to go get the USB and take it to the post office. I don't have to jump in the car with a hard drive. I can use any kind of cloud service and just dispatch this stuff. So, it's taken all that waiting and hoping out of my file delivery."
This connectivity lets Nankivell focus on what he does best.
"[It] has really taken the anxiety out of my day-to-day business operations. I can just enjoy creating content now."
The region according to nbn™ local's Jill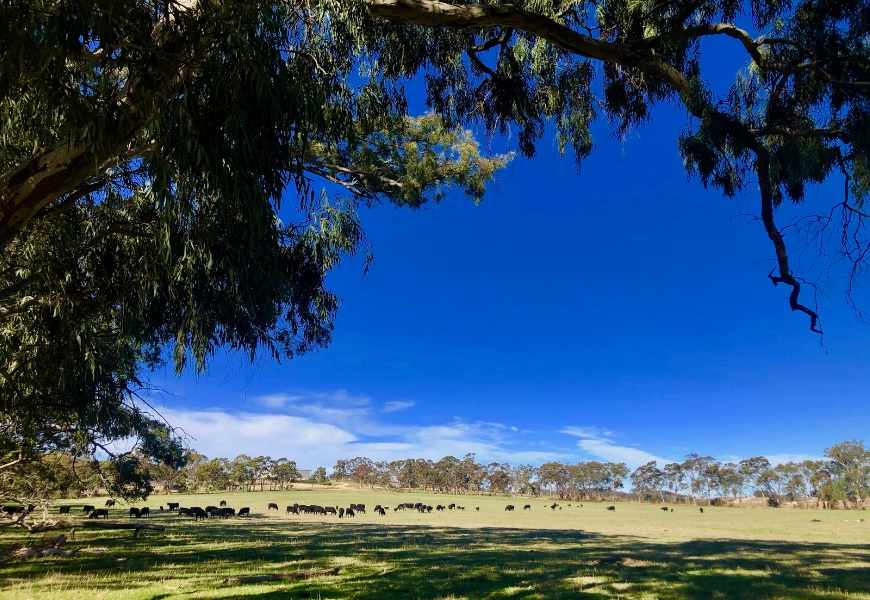 Jill Bottrall is Manager for nbn™ local South Australia and the Northern Territory, and is no stranger to the charms of Clare Valley. We asked her how services over the nbn™ access network are helping the region's connectivity needs…
"The nbn™ access network rolled out through beautiful Clare Valley nearly three years ago.
"The availability of fast broadband, along with the valley's easy access to Adelaide, has created the perfect circumstances for plenty of city folk to choose Clare Valley as their 'sea-change' location of choice, without the sea!
"What attracts them is the easy lifestyle of the Clare Valley with its fabulous wineries, great restaurants, rolling hill landscapes and a vibrant community.
"The nbn™ access network has helped enable workers and businesses to base themselves in the Clare region and make the hour-and-a-half road trip to Adelaide as and when necessary."
Three things to do in Clare
Clare's passenger railway may have ceased, but there's still a miniature train to ride. Head over to Melrose Park to visit the Clare Valley Model Engineers. There you'll find more than a kilometre of track, including three bridges and a tunnel, all of which you ride atop a miniature train. The Melrose Park views are worth the visit, too, with 10 hectares of greenery and a two-hectare lake. Melrose Park also boasts a playground for the kids, a BMX track for off-road biking and scenic walking paths.
This converted railway line was originally established in 1860 but was reopened in 1994 as the Riesling Trail, and it's a day well spent. The trail starts in Auburn and, as you head north, you'll find Clare towards the end of the trek. If you fancy a pedal,
Clare Valley Cycle Hire
can deliver a bicycle to almost anywhere in the Clare Valley. The constantly changing scenery of the 33-kilometre trail offers lashings of iconic history, beautiful art and, of course, the ever-popular cellar doors.
Visit Clare in October and you can partake in the long-running Clare Show. This year marks its 156th anniversary, with attractions for all ages. Marvel at the high-speed skill of wood chopping. Animal lovers can be entertained by dog jumping, or catch a camel or pony ride. Gearheads can appreciate a different kind of beast with the vintage and classic car display. Or, if that's all too low to the ground for you, take in the sights from above with a helicopter ride.
*nbn is very happy with Blue Goanna Digital's experiences with the nbn™ broadband access network. Of course, end user experiences may vary. An end user's experience, including the speeds actually achieved over the nbn™ broadband access network, depends on the configuration over which services are delivered to their premises, whether they are using the internet during the busy period, and some factors outside of nbn's control (like their equipment quality, software and signal reception). Satellite end users may also experience latency.