How your business can get more strategic about IT
Small and medium-sized enterprises can help their digital transformation with a suite of small business IT tools from business nbn™ that are available via their service provider.
Australia's small to medium-sized enterprises (SMEs) have one area potentially holding them back: their digital strategies.
According to the Telsyte Australian Digital Workplace Study 2021*, commissioned by nbn, fewer than half of the SMEs surveyed (44 per cent) had a clearly defined IT strategy. Meanwhile, 84 per cent said the growth in the volume of business data being generated has had an impact on their networks and internet connectivity.
These numbers suggest that many decision-makers within these businesses would benefit from thinking more about all elements of their IT infrastructure and how they fit together.
Why? Because enterprises that have an effective IT strategy are better placed to accelerate their growth plans and respond to future disruption.
The Telsyte study found that, of those businesses with a IT strategy 84 per cent fast-tracked them in response to the pandemic, with 56 per cent bringing their strategy forward by more than six months.
To help businesses maximise the value of their tech investments, access to a fit-for-purpose business grade network plan is a critical foundation to build on.
Further, the study points to the positive impact that intelligent IT systems can have with 81 per cent of SMEs reporting they have been able to speed up their adoption of technologies, such as cloud services, analytics and workforce wellbeing platforms, due to fast connectivity.
Through their chosen phone and internet provider, SMEs in Australia can take advantage of the business nbn™ network,† which serves as the digital backbone behind their digital strategies.
Aussie SMEs are not on their own in their struggle to adopt a smarter IT strategy.
An OECD report, The Digital Transformation of SMEs‡, found that many small businesses continue to lag in the adoption of digital technologies, with countries such as Greece, Hungary, Poland, Portugal and Turkey falling behind leaders like Denmark, Finland and Sweden.
Yet the report also highlights the advantages of digital transformation for SMEs.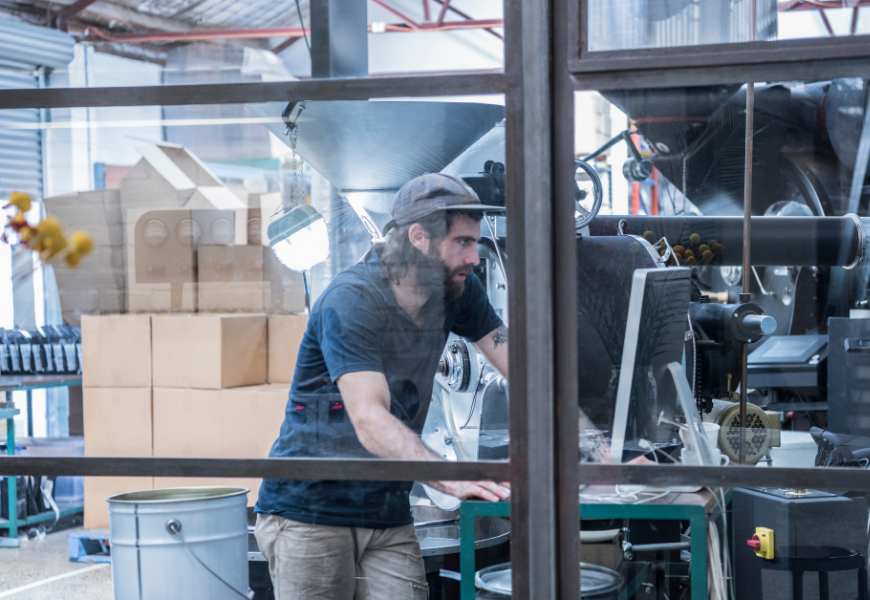 "Digital tools bring many significant benefits for firms," reads the report.
"Digitalisation reduces transaction costs by providing better and quicker access to information, and communication between staff, suppliers and networks.
"Access to high-speed broadband is a prerequisite for the digital transformation of SMEs."
It also suggested that COVID-19 has been a game-changer, reporting early evidence from international business surveys indicating that up to 70 per cent of SMEs had intensified their use of digital technologies due to the pandemic.
To achieve the best productivity gains, tech adoption should not be piecemeal.
A Productivity Commission report, Growing the Digital Economy in Australia and New Zealand: Maximising Opportunities for SMEs§, highlights an issue that can hurt SMEs: "A common thread is that simply installing new hardware or software is unlikely to generate measurable benefit."
Of course, SMEs do not always have the deep pockets to spend on a IT strategy.
business nbn™ offers a suite of wholesale products and services designed specifically for phone and internet providers to leverage in creating plans for the needs of businesses, no matter their size.
Features such as data prioritisation, enhanced service-level agreements and higher upload speeds can help businesses better enable their applications and technology by supporting their tech needs from the ground up#. The message? SMEs don't have to go without and should talk to their provider about plans based on business nbn™ network features and service options.
For businesses wanting to go to the next level, the time is right to think about adopting technology in a more strategic way. This should include an assessment of the people and skills they have in their business, and whether they are the right fit.
Getting expert IT advice is critical too, including input from business nbn™ accredited advisers who can help business leaders get their heads around technology options and assist them to act more strategically.**
They can also advise on how to better leverage the nbn™ network, how to support more complex or sophisticated IT systems, and help to lift their digital capability.
* The survey research was commissioned by NBN Co and undertaken by emerging technology analyst firm Telsyte with 374 ICT decision makers across Australian organisations with 5 to 199 employees. The sample is representative of the top 268,842 operating SMEs in Australia according to ABS and the study is accordingly weighted by industry and business size counts.
† business nbn™ is not available on the nbn™ fixed wireless network.
‡ The Digital Transformation of SMEs
§ Growing the Digital Economy in Australia and New Zealand: Maximising Opportunities for SMEs
# Your experience, including the speeds actually achieved over the nbn™ network, depends on the nbn™ access network technology and configuration over which services are delivered to your premises, whether you are using the internet during the busy period, and some factors outside nbn's control (like your equipment quality, software, broadband plan, signal reception and how your service provider designs its network). Speeds may also be impacted by the number of concurrent users on the nbn™ Fixed Wireless network, including during busy periods. Satellite end customers may also experience latency.
** business nbn™ accredited advisers have undertaken a short course on the nbn™ broadband access network. nbn does not sponsor, endorse or guarantee any advice given or representations made (including any recommendations to purchase goods and services or purchase telecommunication services over the nbn™ access network from a phone or internet service provider) and does not guarantee the accuracy of that advice or representation.