The foundation for transformation at Watkins Steel
Discover how traditional metalwork business, Watkins Steel, is using connectivity as the foundation for transformation.
The year is 1968.
Hugh Jackman, future mutant superhero and The Greatest Showman, is born; The Seekers play to a record crowd at Melbourne's Myer Music Bowl; and Australia's population hits 12 million people for the first time.
It's the same year that the town of Meckering in Western Australia is rocked by a 6.5 magnitude earthquake; and standard gauge rail line between Perth and Kalgoorlie is completed, while – across the country – demand for steel is increasing.
And, in Northgate, Brisbane, 31-year-old Des Watkins establishes Watkins Steel, a business specialising in metalwork for residential and unit developments.
Today, it's his son – also named Des – who runs the family company.
"For most of the past 51 years, Watkins Steel has operated as a very traditional steel fabrication business, one step up from being a blacksmith," says Des.
From those humble beginnings, Watkins Steel has relocated four times, still servicing clients in the mining, building and construction industries.
"Our workforce has grown from one to 80, so things have changed along the way, but it is the way our services have been delivered that has changed most significantly in recent times."
Des puts it down to robotics and connectivity.
Des Watkins. His father, also Des, founded Watkins Steel.
Technology transforming the traditional
The current factory is five minutes from the original, in the neighbouring suburb of Banyo.
The suburb was able to connect to services over the nbn™ network back in 2014, and Watkins Steel quickly jumped on board.
They were able to see benefits right from the start, says Des, with their new-found connectivity also helping them to explore new horizons.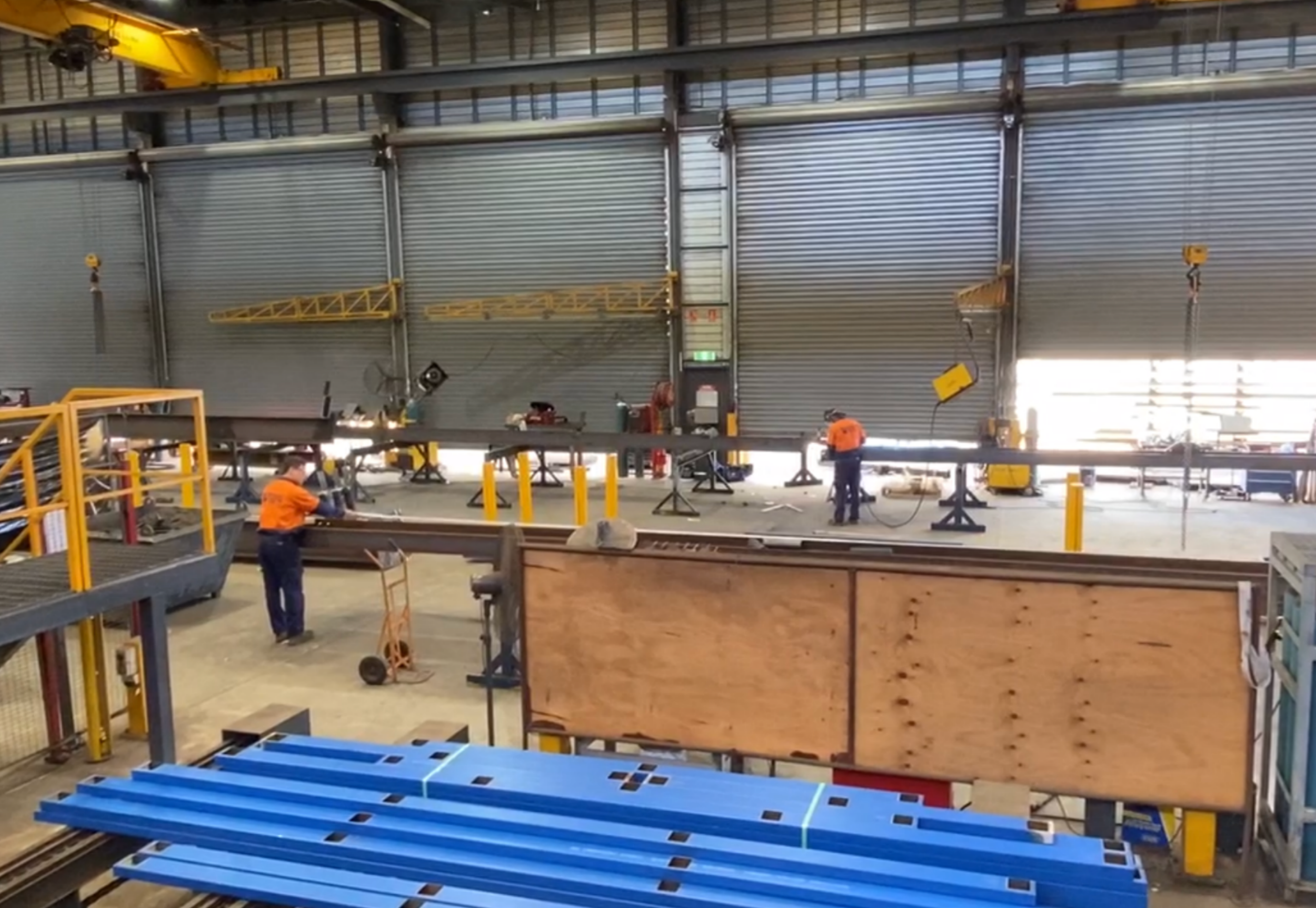 "The nbn™ [network] has changed the way we connect with our clients.*
"Because of the increased capacity [that services over the] nbn™ [network] has given us, we have now taken the business to areas I never thought we'd get to."
They were even able to launch another business, Holovision, specialising in 3D solutions to help design, measure and visualise projects.
"To be able to download those files and job share those files with other companies has been a point of difference."
Before connecting to services over the nbn™ network, the work was a lot more manual, says Des.
"I used to drive around with cardboard in the back of my car to do a template… you don't need to do that anymore."
Instead, the team uses technology to scan the intended work sites and then uses those images as a basis for the required work.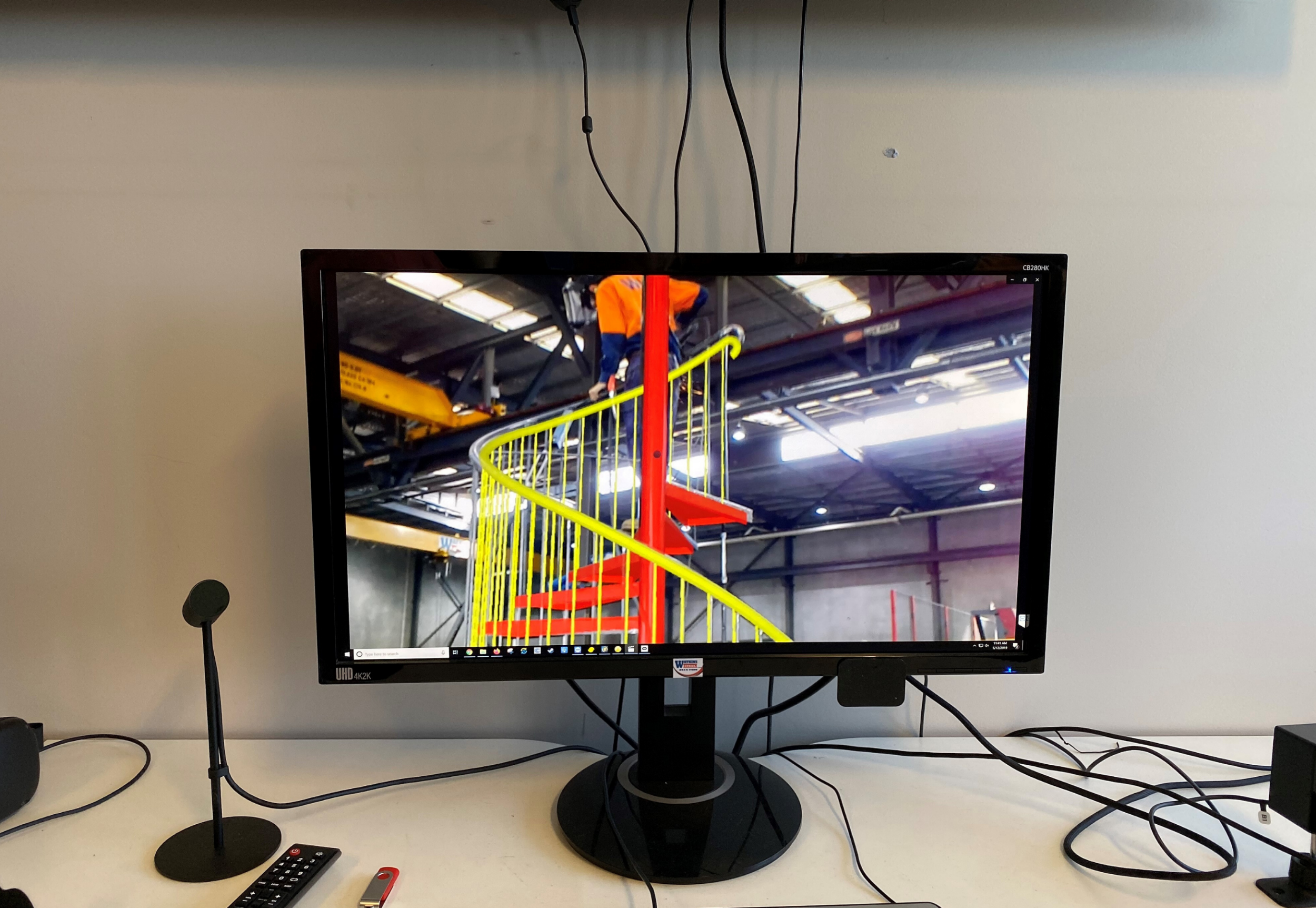 "I think we have scanned most of South East Queensland in the last couple of years," says Des.
"While our clients now expect this approach, it nonetheless surprises and delights them, and it's a win for both them and us.
"It's making them look good in the eyes of their stakeholders … they can now show their clients – whether it be a hospital board, an education board, whoever they are working for – things they haven't been able to show before."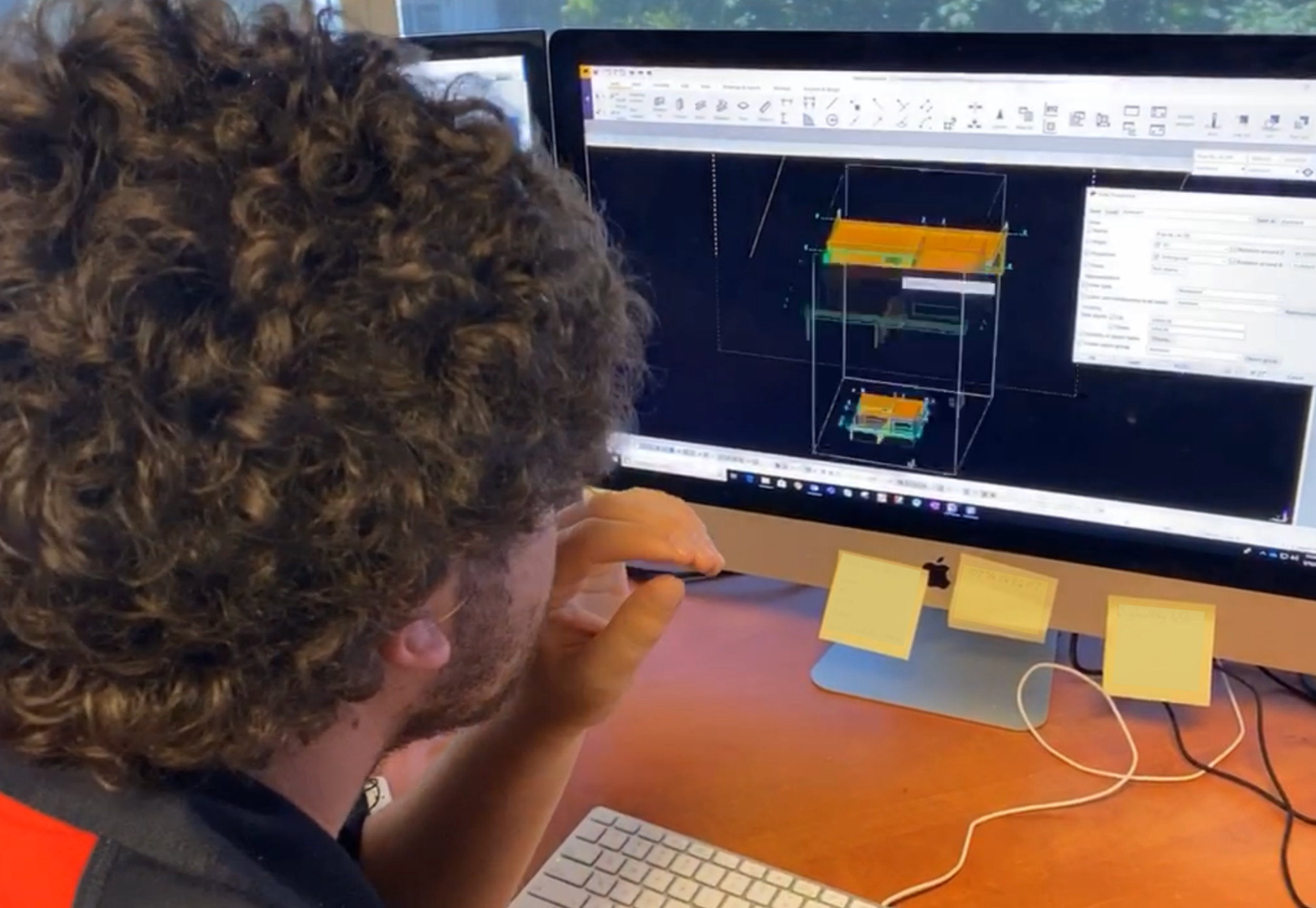 It also makes the process easier for Des and his team.
"For us, we can bring the job site back into the computer and we can show them what the construction program will look like.
"What we can do now is show them what their project is going to look like and how they need to modify their site before they even start."
So, how has connecting to services over the nbn™ network had the most impact on their business?
"The biggest difference nbn™ connectivity has made to Watkins Steel is that we've gone from competing on man hours per tonne and price, to risk mitigation and speed to market.
"The other big advantage for us is it's created transparency and trust, and trust is a commodity."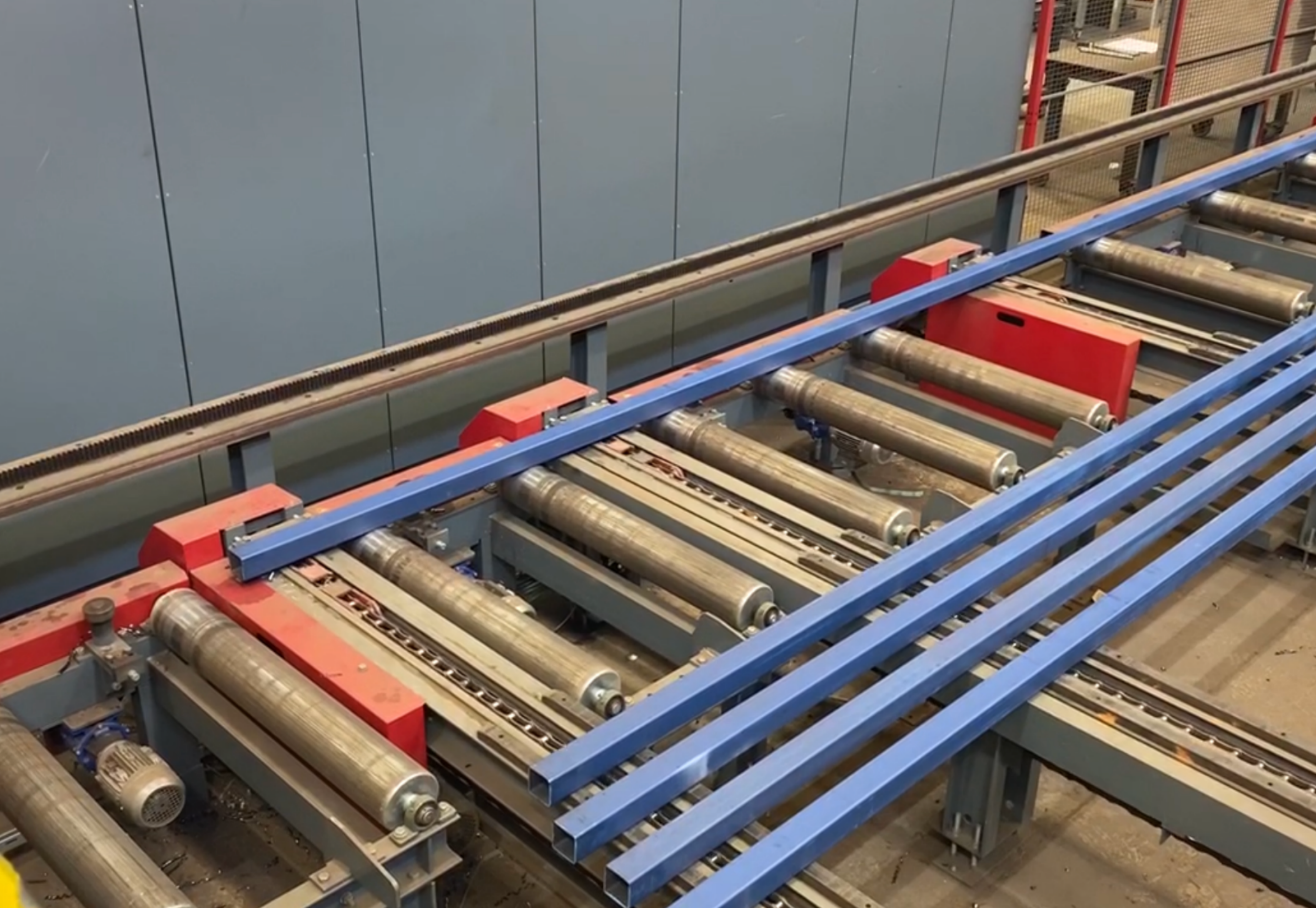 As for the future, Des says he's excited about what lies in store for the business.
"One of the best things nbn has brought to the workforce has been options.
"Our staff can work from home. All our draftspeople and administration team are working from home, our project managers are working remotely and those on the factory floor are doing everything our workplace health and safety team are instructing them to do to be able to continue production."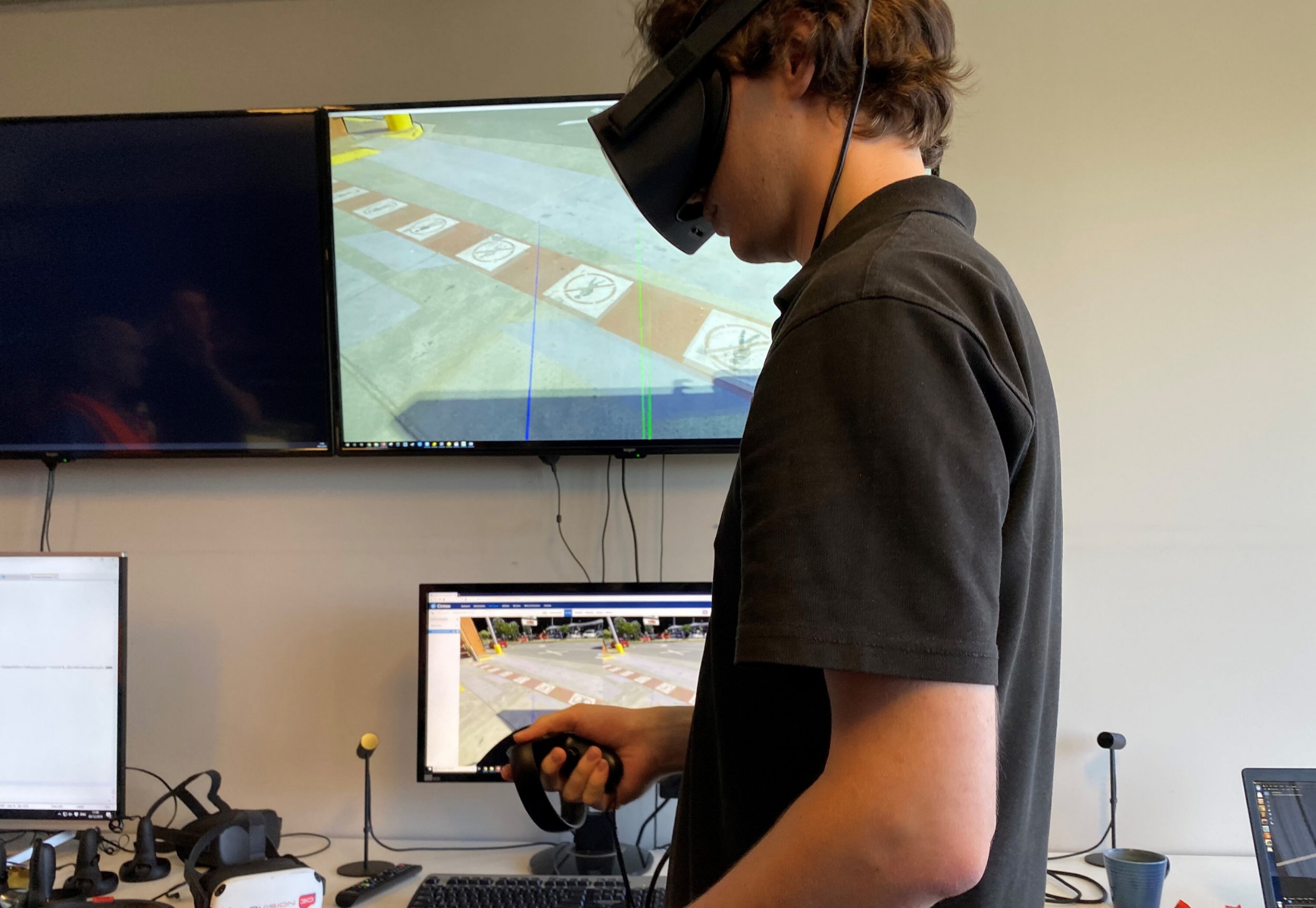 And while times have been difficult for businesses across Australia, Des is staying optimistic.
"At the moment, it's business as usual for us, but even if there is a slow-down in manufacturing, it's going to be great for us to let our drafties catch up, because that's where our bottleneck is.
"Aside from that, just like what happened after the Global Financial Crisis in 2008, it will be an opportunity to reset.
"There are still so many opportunities and one thing the nbn™ [network] has allowed us to do is pursue those opportunities."
*nbn is very happy with Watkins Steel and Holovision's experience with the nbn™ network. Of course, end customer experiences may vary. An end customer's experience, including the speeds actually achieved over the nbn™ network, depends on the nbn™ access network technology and configuration over which services are delivered to their premises, whether they are using the internet during the busy period, and some factors outside of nbn's control (like their equipment quality, software, chosen broadband plan, signal reception, or how their provider designs its network). Speeds may also be impacted by the number of concurrent users on the nbn™ Fixed Wireless network, including during busy periods.