Online wine: Jim Barry turns to virtual tastings
To survive the effects of COVID-19, businesses across Australia have turned to new ways of working – oftentimes online – to help keep their doors open.
Few businesses in Australia could say they have escaped the COVID-19 pandemic completely unscathed.
Some doors will have closed temporarily or – much worse – permanently, while more still will have dug deep to find different ways of working to help keep their businesses afloat.
Like pivoting a largely bricks-and-mortar enterprise to a virtual online shopfront, or swapping international sales trips for a journey on the world wide web.
One such business using connectivity to pivot during the pandemic is Jim Barry Wines.
Jim Barry, founder and namesake of Jim Barry Wines
Every March, wine industry reps from all over Australia fly north to Europe.
It's deal-making season and the world's biggest drinks trade show in Düsseldorf, Germany, attracts some 60,000 participants from across the globe.
Tastings, spit buckets and deal-crunching occur at the international ProWein Trade Fair expo centre on an epic scale. It's the place where hundreds of millions of dollars in wine negotiations are sorted, new markets identified, and more distribution contacts established.
On the wine export calendar, ProWein is like Christmas time.
So, it naturally rocked Australia's wine exporters in February this year when they learned that this year's ProWein event had been cancelled – shut down by fears of the COVID-19 outbreak.
Suddenly, Australia's wine exporters were confined to their cellars.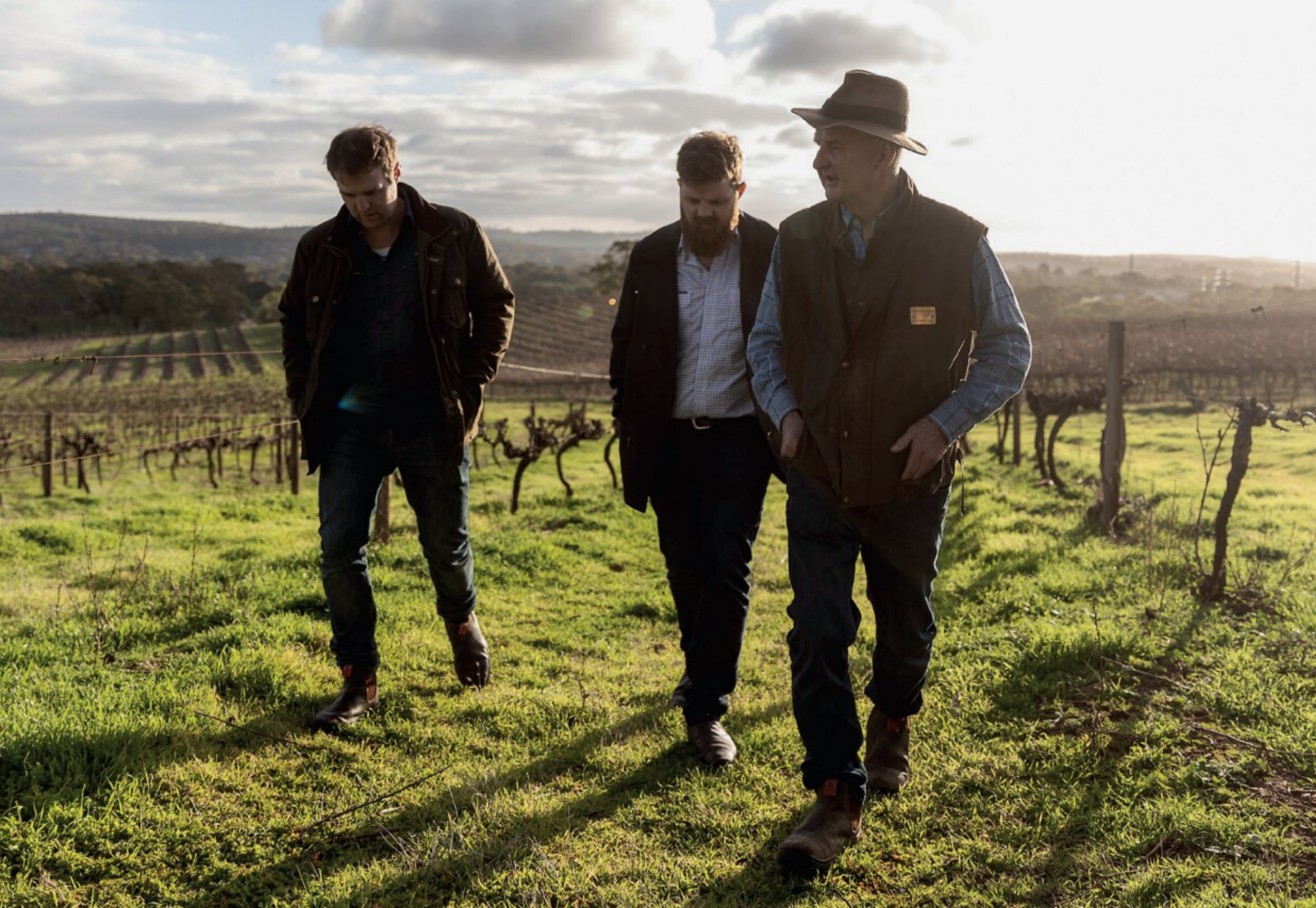 Deep in the heart of South Australia's Clare Valley, the iconic Jim Barry Wines – best known for its exceptional Armagh Shiraz and crisp, dry Rieslings – wasn't prepared to let the unfolding crisis get between the business and its international distributors.
Ever the innovator, commercial manager Sam Barry was determined to find a workaround so the business could still achieve a good outcome.
"This is an important time of the year for us and we knew we had to act quickly not to lose the planning that had gone into setting up this year's ProWein meetings, or put any new deals at risk," says Sam.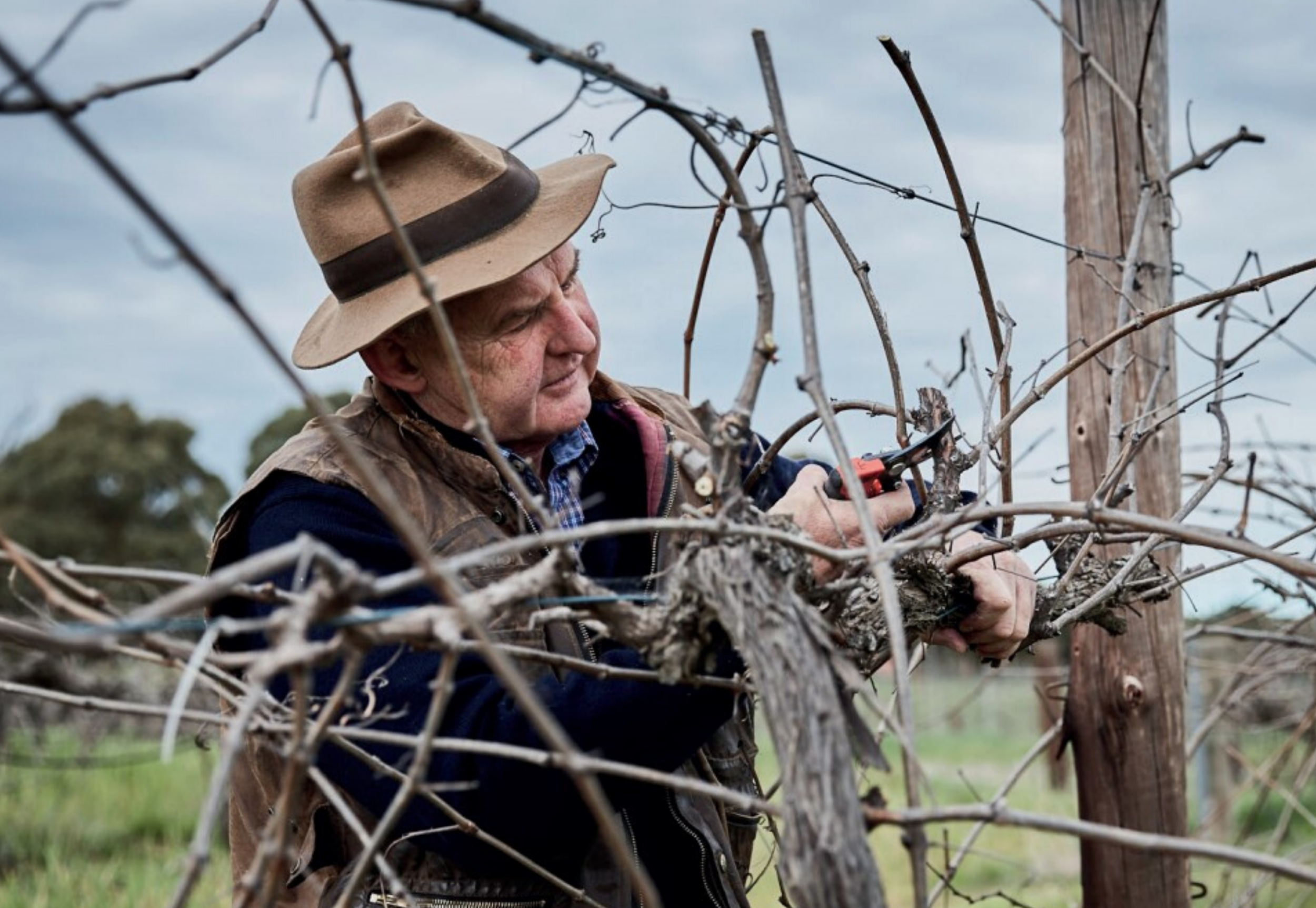 Peter prunes The Armagh vines
To help them find a new window to the world, Sam called on local ICT partner and business nbn™ Accredited Adviser, Rob Mader from NAR Design.
Jim Barry Wines needed to create virtual wine tastings – and fast – to get ahead of competitors caught up in the same dilemma.
For the winery's operations centre, Rob had already created a Wi-Fi 'mesh' across the Jim Barry Wines estate using services over the nbn™ network's Fixed Wireless service, allowing migration to cloud services for staff.*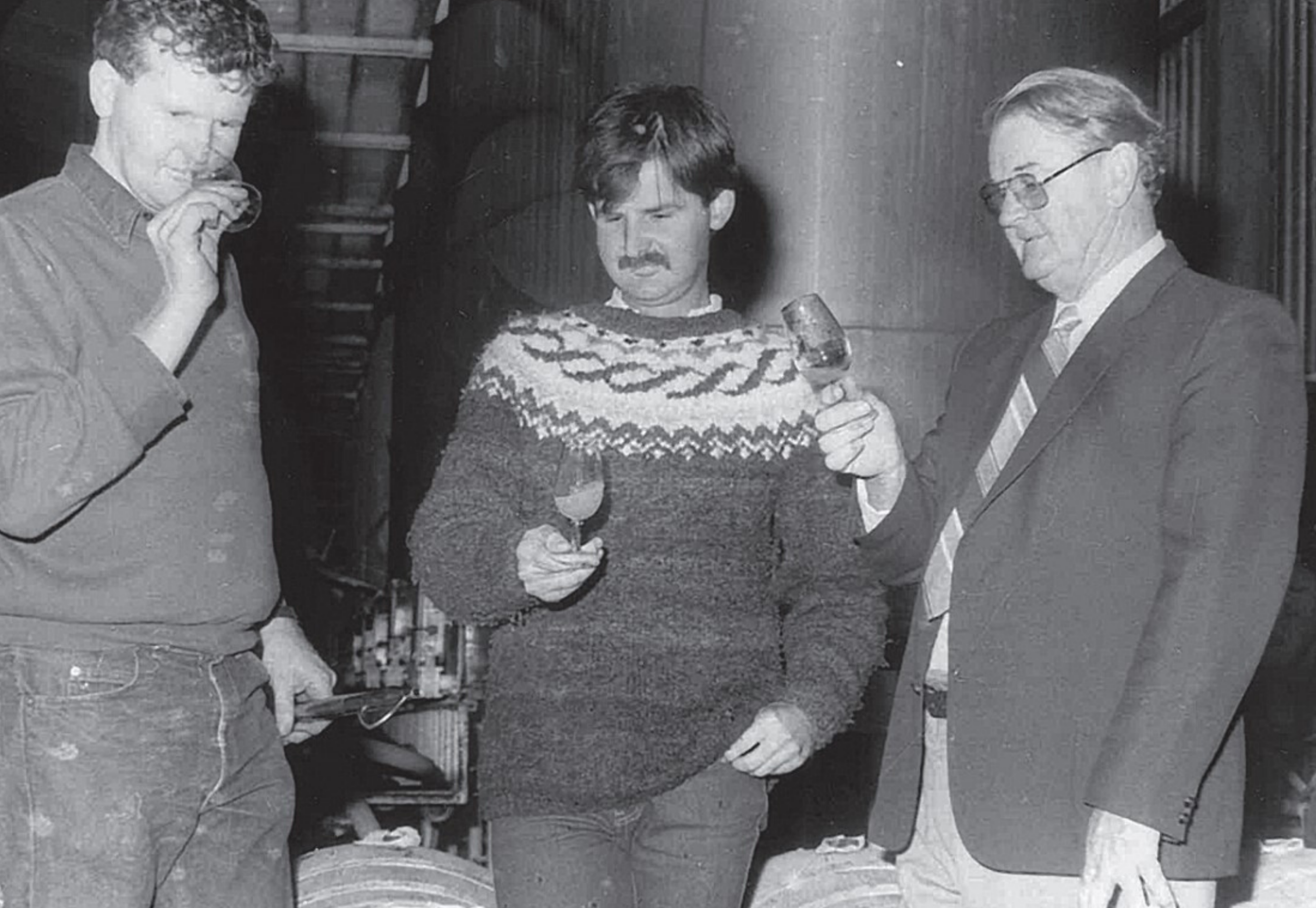 Mark, Peter and Jim Barry in 1989
Now, with new software, Rob was able to set up a live video streaming service to each of the winery's 30+ international distributors, who they systematically called to make their deals.
"We have a duty of care to our employees," says Sam.
"Back in March, they still could have travelled interstate and overseas, but we stopped that before the bans began.
"Instead, we boxed up and posted this year's wine samples to our distributors across the world and then held virtual sampling sessions with each of them over high-definition, live streaming sessions from our boardroom here in the Clare Valley.*
"We conducted these sessions as professionally as we could, and we now believe this is a good model for doing business into the future – especially in some of the more remote potential markets that we wouldn't ordinarily visit."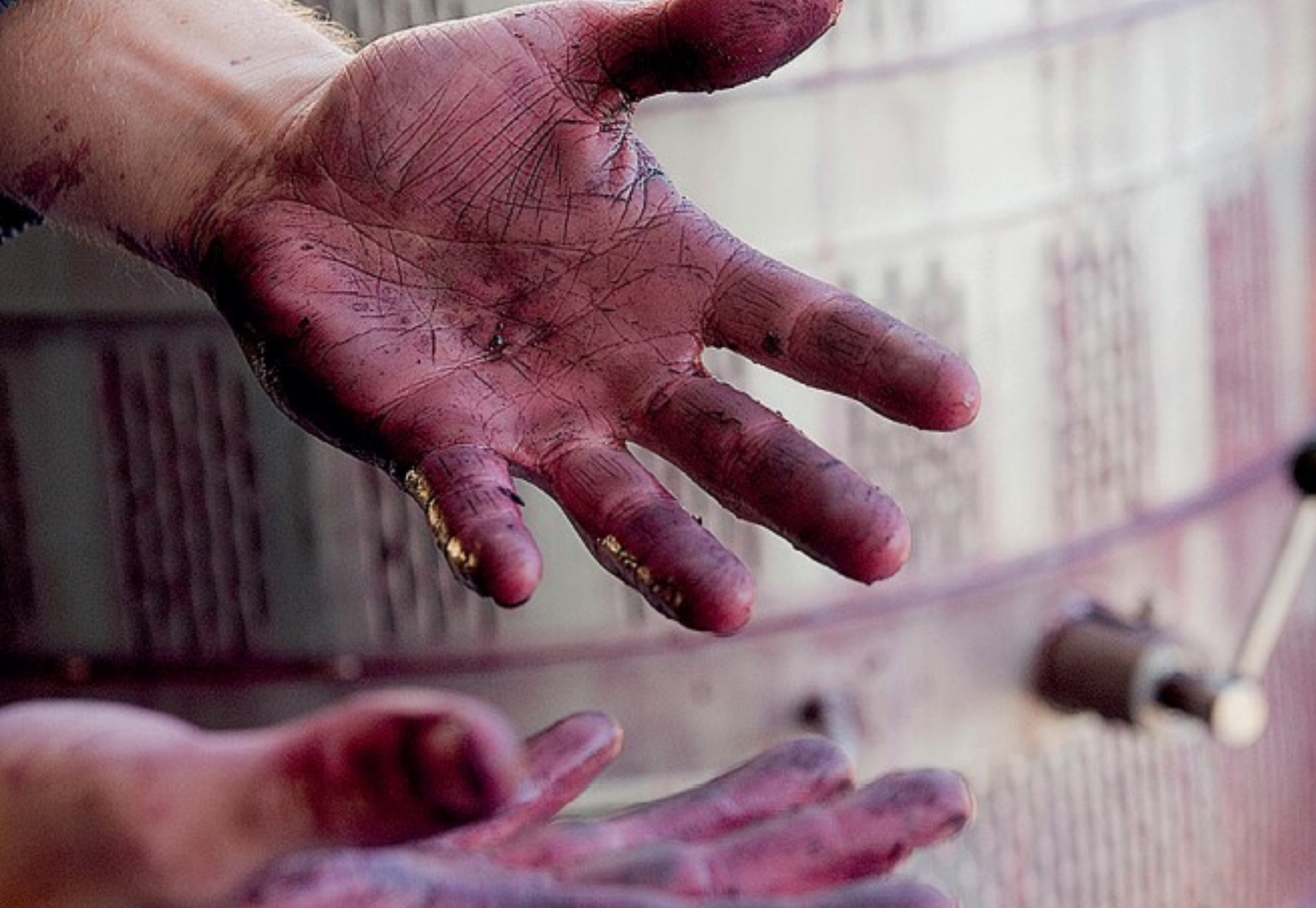 Third generation winemaker in the Barry family, Tom Barry works on pressing a micro-batch
A history – and future – of innovating
While they don't think live video streaming will ever completely replace face-to-face meetings, says Sam, it's "certainly a good alternative model that we're interested in pursuing more with our export markets".
Sam – a third generation member of the famous Barry winemaker family – says innovation has been at the heart of everything the company has achieved in the past 60 years.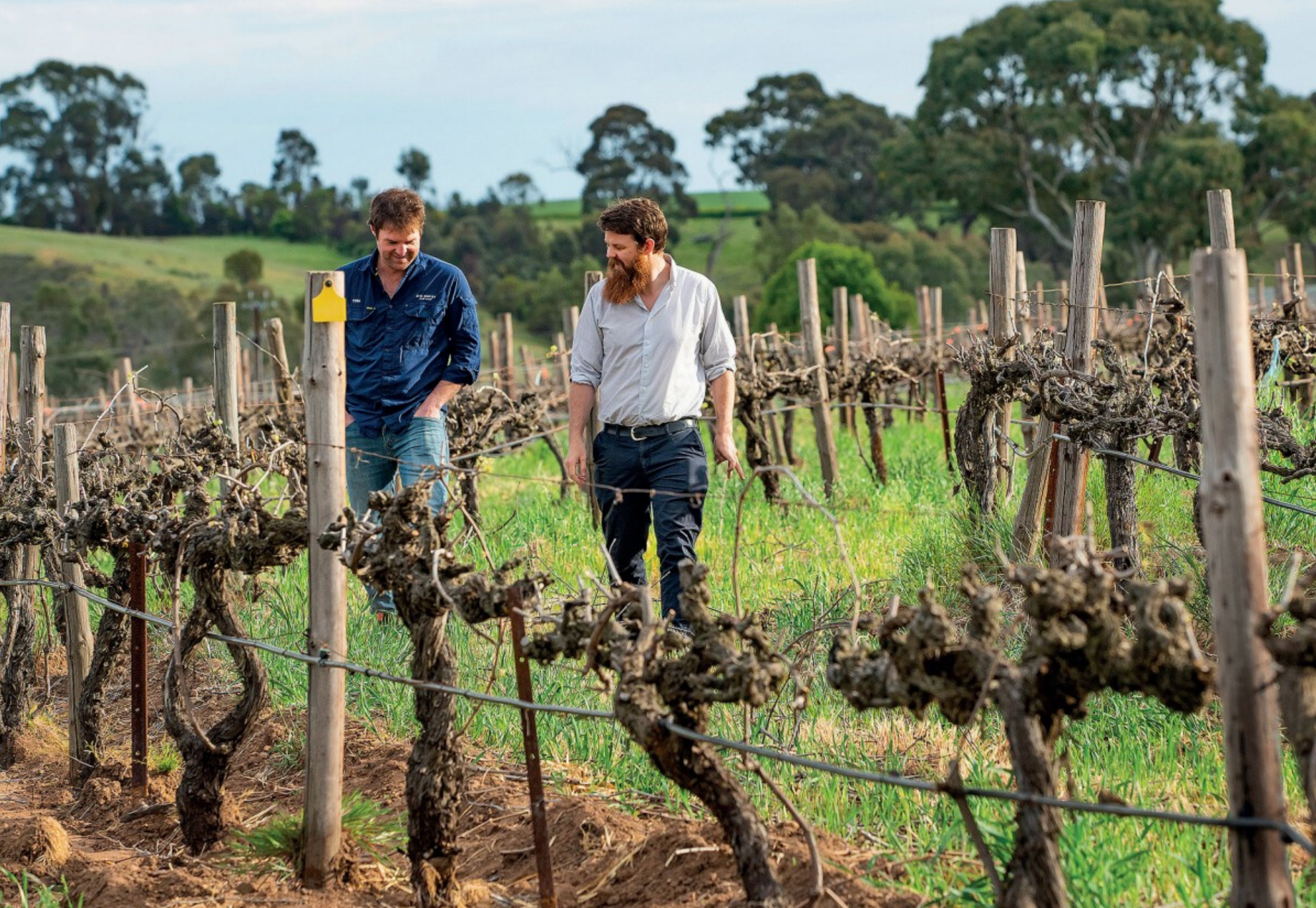 Tom and Sam Barry in the company's Armagh Vineyard
"We've tried to stay at the forefront of every new innovation, from vineyard techniques to machinery, and we're not about to stop now."
We say, cheers to that.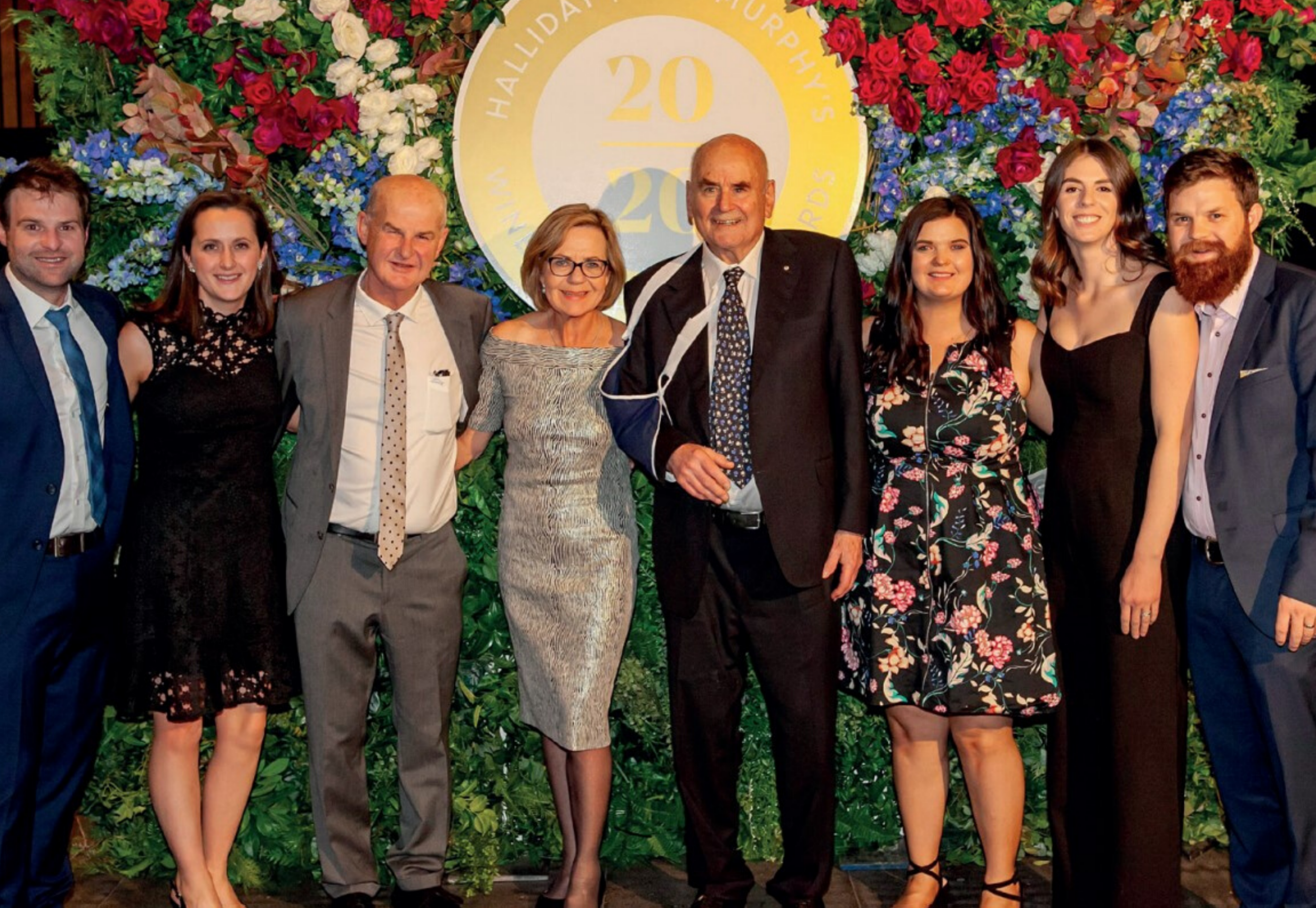 Spanning three generations of the Barry family, the company's namesake, Jim Barry, was the first qualified winemaker in the Clare Valley, graduating from Roseworthy Agricultural College in 1947.
A true family affair, Jim's wife Nancy was instrumental in establishing Jim Barry Wines, where sons Peter, Mark and John would also work.
Today, the business is still family owned and boasts three generations...
Today, the business is still family owned and boasts three generations of Roseworthy graduates, including Peter's son Tom who followed in his father and grandfather's winemaker footsteps.
Internationally acclaimed, overseas distributors for Jim Barry Wines are located as far afield as those including Bermuda, Finland, Hong Kong, Switzerland, and the United Arab Emirates.
Jim Barry (painting), his son Peter (left) and grandson Tom (right), all graduated from Roseworthy College
*nbn is very happy with Sam Barry and Jim Barry Wines' experience with the nbn™ network. Of course, end customer experiences may vary. An end customer's experience, including the speeds actually achieved over the nbn™ network, depends on the nbn™ access network technology and configuration over which services are delivered to their premises, whether they are using the internet during the busy period, and some factors outside of nbn's control (like their equipment quality, software, chosen broadband plan, signal reception, or how their provider designs its network). Speeds may also be impacted by the number of concurrent users on the nbn™ Fixed Wireless network, including during busy periods.
Header image: The Florita vineyard, owned by Jim Barry Wines, is one of the oldest in the Clare Valley.