Lighting up Port Lincoln business
Discover how connectivity is helping businesses to start, grow and thrive at Lightbox Coworking in Port Lincoln.
Elouise Dukalskis fell in love with Port Lincoln on South Australia's Eyre Peninsula the first time she laid eyes on it.
"There's a little bit of Byron Bay about it," she says, referencing the northern New South Wales town famous for its creativity, new-age outlook and laidback tempo.
But, in Port Lincoln, the budding entrepreneur also saw a town crying out for a connected space where its innovators and professionals could collaborate and work.
Elouise had been exposed to the booming coworking movement in Adelaide and knew the concept would be a hit in the small yet progressive city of 15,000 people, best known as Australia's tuna fishing capital.
And, with that, Lightbox Coworking was born.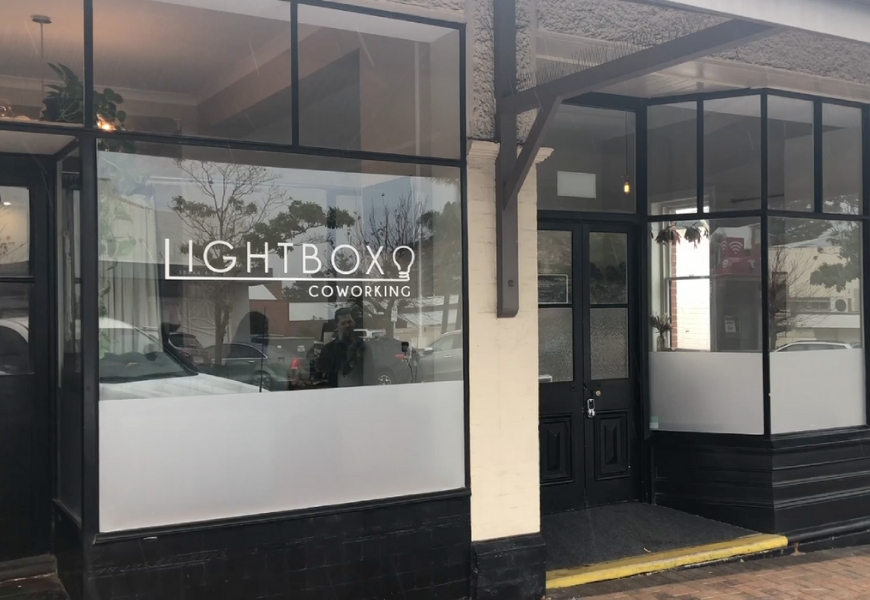 Lightbox Coworking is located just a hop, skip and tiny jump from Port Lincoln's waterfront
The town's professionals and creative thinkers have lapped up Lightbox, just as Elouise and her business partner Jemma Schilling envisaged.
Opened in 2016, the space has capacity and full office facilities for about 20 semi-permanent workers and hot-deskers.
It provides a professional and connected setting they can't get from home, but without the lease commitment and overheads of a permanent space.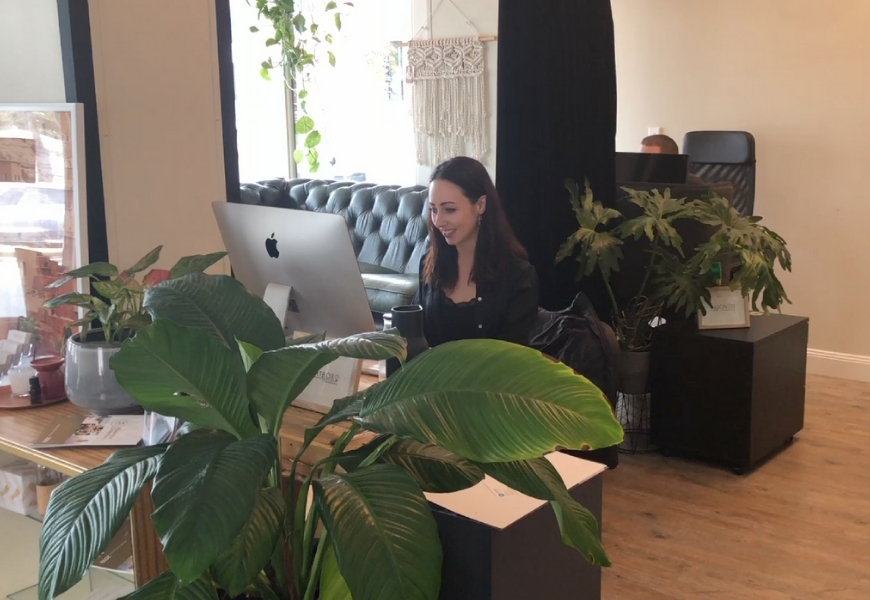 Co-founder Elouise Dukalskis at Lightbox Coworking
"It's a place where businesses and professionals of all scales can come and have the resources they need to be productive at work," says Elouise.
"We have small and micro-businesses, and then we have big corporates who might be in town and need a meeting room to remote-in for a video conference in Sydney.''
Among the success stories to emerge from Lightbox Coworking is Empowerd.
A business founded in 2018 by Eyre Peninsula locals Trish Kelsh and Bec Kolpondinos, it filled the need for a personalised provider of the National Disability Insurance Scheme in the regional community.
Other small businesses have also started, grown or thrived in the incubator environment.
Despite its success, Lightbox experienced an issue in its first year of operation: connectivity.
"When we first opened, it was just on the cusp of the nbn™ [access network] rollout coming to Lincoln and it was great but it wasn't uncommon to hear someone say, 'Hey guys, I'm going to download a file now, it might chew up some of the bandwidth for a while, is that okay with everyone'.
"We got by, but it was a bit of pain. And when you've got a coworking space and people are trying to get things done and move files, we needed that connectivity to really make it work."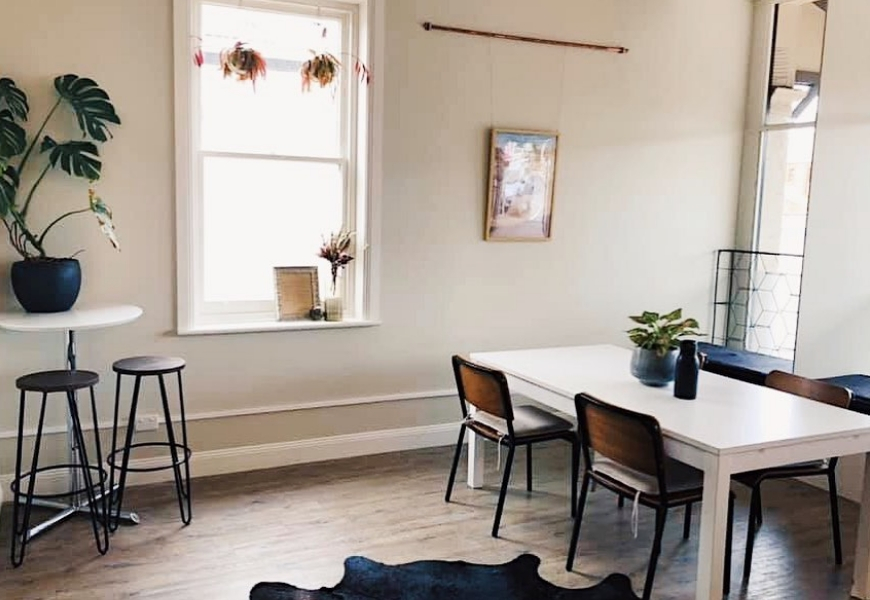 Image courtesy of Lightbox Coworking
Elouise says Lightbox connected to the nbn™ access network as soon as it was available in Port Lincoln – and the bandwidth issue went away immediately.*
"We now have over a dozen members and just about all of them run their business from the cloud.
"The office can be at capacity and everyone can work efficiently. At the core of what we wanted was a central and productive space where people can make the most of every hour while they are working so they can also maximise their free time.
"When you see the surrounds that we have here in Port Lincoln, why wouldn't you be in the sunshine, or on the water or spending time with your family?"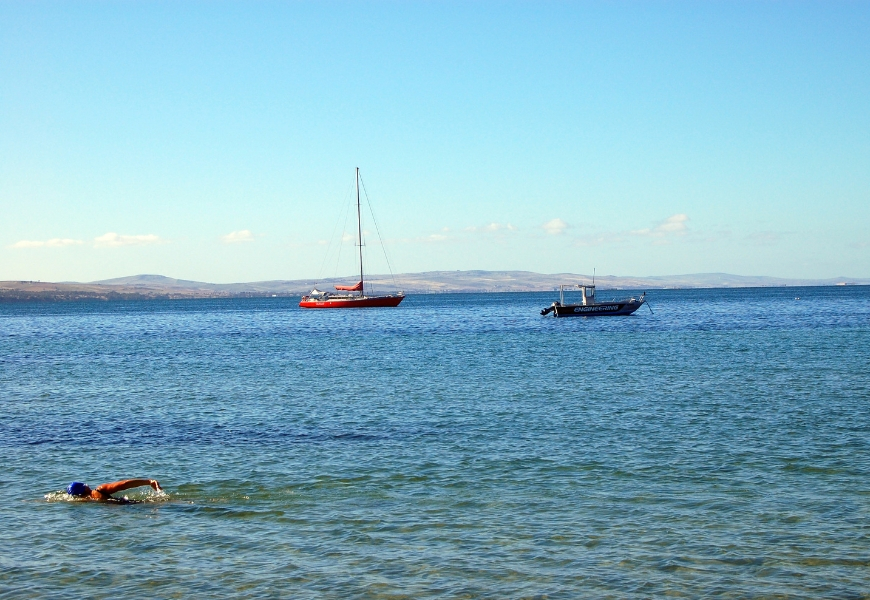 A swimmer in Port Lincoln's bay. Image: Getty Images
Elouise and Jemma's mission to bring out the Byron Bay in Port Lincoln doesn't end with Lightbox either.
The pair have also found time to open a tapas bar and a café on the seaside town's burgeoning foreshore. But that's a story (or two) for another blog...
Images by Tim Saul, unless otherwise stated.
* Your experience, including the speeds actually achieved over the nbn™ broadband access network, depends on the technology over which services are delivered to your premises and some factors outside our control (like your equipment quality, software, signal quality, broadband plan and how your service provider designs its network).