Enterprising women: the business of Mums helping Mums
The arrival of broadband services over the nbn™ access network across Australia brings changes to the way we work, live and connect. Here, we explore the rise of two enterprising women.
These days, being a great mum doesn't necessarily mean having to put your career or entrepreneurial aspirations on hold.
And that's especially true for those harnessing the power and flexibility of connectivity.
Recently, we chatted with two such women – Natalie Andrew and Donna Lee Marçal – who are successfully combining business and motherhood with the help of services over the nbn™ broadband access network.
They are among the 92 per cent of self-employed women who are also mothers.*
That's according to research from Connecting Australia (commissioned by NBN Co), which also reveals that the 'nbn™ effect' is estimated to contribute up to an additional 52,200 women across Australia being self-employed by 2021.
Already joining Andrew and Marçal on this ever-growing list of self-employed mums are Becky Hughes and Anna Jonak.
Located in Australia's largest city, Sydney, not only are Hughes and Jonak combining business and motherhood, they're also encouraging fellow females to chase their dreams.
In Marrickville, part of Sydney's inner west, Hughes has recently embraced services over the nbn™ access network, helping her to run The Sista Collective, an online directory dedicated to women-owned businesses.
"The objective is to allow women to easily find, connect with and engage these services over the internet," says Hughes.
"To create a community where women can make an active choice to find and support each other, and help create a go-to tribe of trusted service providers."
Becky Hughes from The Sista Collective
After working for eight years as a 'solopreneur' building a brand and design consultancy, Hughes made a conscious choice to pivot.
Having always wanted to start her own business from home, it was family that became the catalyst to make it happen.
"I made a choice to change direction and work from home so I could get more time with my husband and children.
"It put less strain on my family, but working at home means I'm heavily reliant on email, remote meeting platforms and internet access. Without these, I couldn't sustain my business or this lifestyle."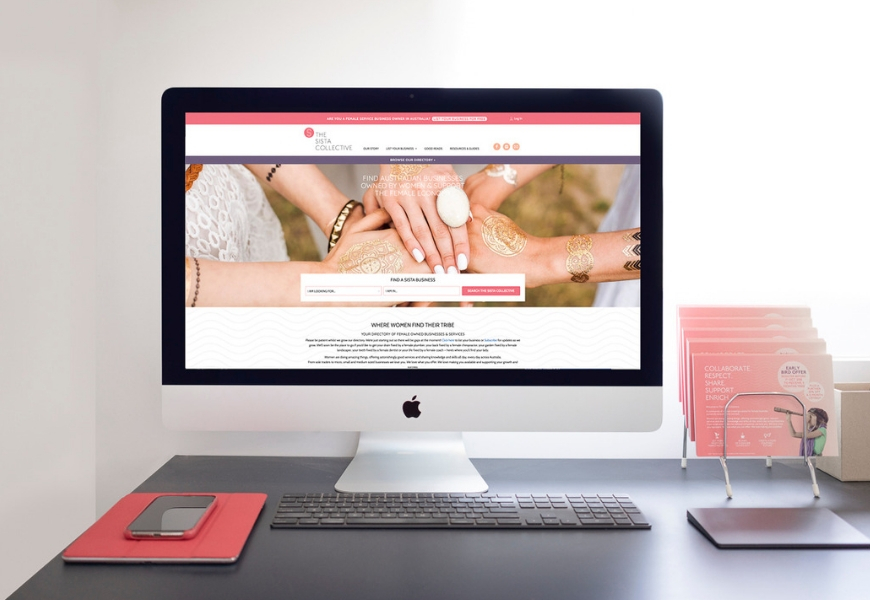 And she's certainly not an island when it comes to relying on connectivity.
It's a challenge faced by many of the women who connect through her online directory, The Sista Collective – and Hughes can see how broadband over the nbn™ access network has helped to ease some of the pressure.
"Women, in particular, can become isolated after having children as they're conflicted between wanting to pursue a career and be there for their family. Working from home or starting a home-based business can be a great way to get a balance. Broadband [over the nbn™ access network] has opened up this possibility."
"I know how real the challenges for business owners are, particularly women. They absolutely should be seen and supported because they're doing such great things for the female economy. That's why I'm passionate about giving women in business a voice, and supporting them to grow and thrive. I also know there is a tribe of Aussie women who would love to find these businesses and make a proactive choice to support and work with them."

Becky Hughes, The Sista Collective

Family was also the driving force behind Jonak's decision to start a home business.
"I came from a corporate career and I knew it would not be easy to return after having children. Plus, I really wanted to be there for my family as it grew; to manage sicknesses, school drop-offs, homework and more. All while still growing and achieving professionally. A small business was the natural next step."
Jonak was also inspired to help other mums.
As broadband via services over the nbn™ access network began to work its way around the country, she identified the benefits for women.
"When I saw a gap in the market for quality business education for women starting their own businesses – which included mindset coaching and solid marketing training – I joined forces with another Mum and we made it happen."
Anna Jonak (left) from The Elevatory with co-founder Flori Pyke (right)
That other Mum was co-founder of The Elevatory, Flori Pyke.
Together, they have quickly expanded their service offering as an increasing number of female entrepreneurs come into the Australian market.
"We pride ourselves on delivering everything you'll need to thrive," says Jonak.
"We believe it's important to deliver a truly bespoke and personalised learning experience for each student."
Business Mums helping Business Mums
There's something wonderful about seeing how connectivity has helped Hughes and Jonak to launch their own successful businesses and, in turn, how those businesses are helping even more women to achieve the same goal.
"As a Mum, working from home means you don't have to sacrifice your hunger to create something more for yourself and your family," says Jonak.
"It's an opportunity to change your career, try something new, turn a hobby into a business, or even create something with your partner."
With both women's businesses inherently linked to the internet, the arrival of services over the nbn™ access network has been nothing short of a game changer.
"The Sista Collective is an online platform; it is critical for me to be able to offer a prompt, responsive service to my business listings and users," says Hughes.
And it's vital for promoting her business too.
"To grow my business, I rely on my online and social presence. So, I need to be 'on' as much as possible and can't afford to be hampered by an unreliable connection."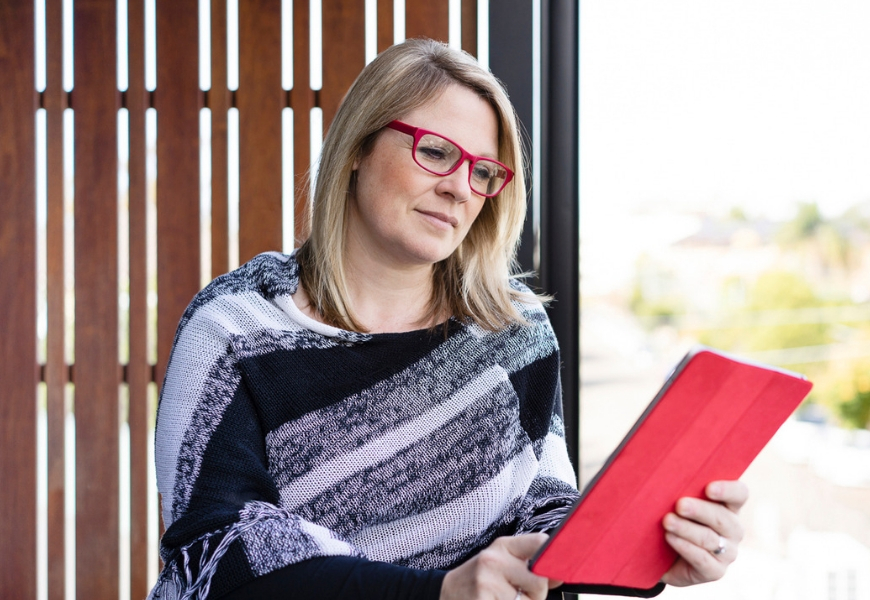 Jonak's business is also extremely reliant on her internet connection.
"It makes a huge difference every day. We need things to be fast, consistent and reliable given a huge portion of our programs are run online.
"We serve our students with live classes – often via video – and we're also creating and uploading content, connecting with our team, or coaching clients directly."
It's also their connection to clients across the globe, literally and figuratively.
"We can plug in and connect with women across Australia and even worldwide, and deliver them a high-end service."
According to our Connecting Australia research, there are plenty more enterprising Australians like Hughes and Jonak to come, with a boom in entrepreneurs expected to continue.
Up to 24,850 additional businesses are estimated to be attributable to the nbn™ access network by 2021.* And that's just in New South Wales.
Hughes and Jonak see their businesses helping an ever-increasing percentage of women to be part of this business growth.
"Our big focus this year is live streaming of our events worldwide. We'll also release an app bringing content, training and support to mobiles. And build out our new The Brave Business Podcast stream."
And it seems there's an exciting future in store for Hughes – and all her 'Sistas'.
"My vision for The Sista Collective is to become the go-to community for women motivated to engage the services of other women in Australia; for their life, home, health or business."
Here, at NBN Co, we're delighted to be playing a part – however big or small – in the success of Australia's new, existing and future enterprising women.