Wattle they do with connectivity: nbn powers Council
Discover how Wattle Range Council in South Australia (SA) is using business nbn™ Enterprise Ethernet as its backbone to success.
One can feel a blissful sense of being 'a drop in the ocean' in South Australia's south-east.
Its vastness, beauty and geological wonders have a gentle way of reminding you about the size of the world around you and the immeasurable quantity of time past.
The Blue Lake, which sits on the edge of the region's biggest city – Mount Gambier – was formed between 4300 and 28,000 years ago depending on who you believe.
The stunning legacy of the region's most recent volcanic eruption, it is one of four crater lakes around Mount Gambier, and the most famous natural wonder of a landscape blasted and carved out over tens of thousands of years.
A pine forest in the Wattle Range Council region
As you drive west away from Mount Gambier, seemingly endless pine forests and farming land eventually give way to the stunning Limestone Coast, after which the region is named.
The area's beauty has made it popular with tourists, and its size and wet Mediterranean climate have made it an agricultural and forestry powerhouse.
But with that size and relatively sparse population also come challenges in keeping pace in a rapidly digitised 21st century world.
Introducing Wattle Range Council
Some 20 kilometres west of Mount Gambier, lies the eastern border of Wattle Range Council.
One of six local government regions that make up SA's south-east, Wattle Range comprises 13 communities and a population of 12,000 spread across almost 4000-square kilometres of undulating and varied country and coast.
"Our communities range in size from as small as about 150 people in a former forestry township to about 5000 people in Millicent, the largest town that we've got,'' says Wattle Range Council's Chief Executive Ben Gower.
"We've also got lots of farmers scattered throughout the district. One of the challenges that we've got is mobile blackspots throughout the region, which creates a real challenge in getting technology to work for us."
Connecting Wattle Range to the world via the internet is about more than convenience and lifestyle for a council that also takes in the famous Coonawarra wine region – one of the great cabernet production areas of the world.
"We want to be able to help our businesses compete and thrive on a global scale,'' says Gower.
Ben Gower, Chief Executive at Wattle Range Council in South Australia
"There are opportunities now with the Internet of Things (IoT) for businesses to access technologies and applications that can help them with productivity and efficiency."
Also driven by a desire to improve its own efficiencies, Wattle Range developed an IT strategy in 2017, which effectively set out to improve connectivity for the entire district.
Vines in Coonawarra, the famous wine region located in the Wattle Range Council region
Pivotal to Wattle Range Council's strategy will be LoRaWAN – a wireless internet technology that allows IoT applications to communicate over long distances with minimal battery use at lower data download rate.
Wattle Range believes LoRaWAN – in combination with the area's network of private towers – can help it to provide internet connectivity to remote parts of farms and paddocks that are currently offline.
The benefits of connecting more of Wattle Range for improved wine production, crop monitoring and other agricultural operations could be immense.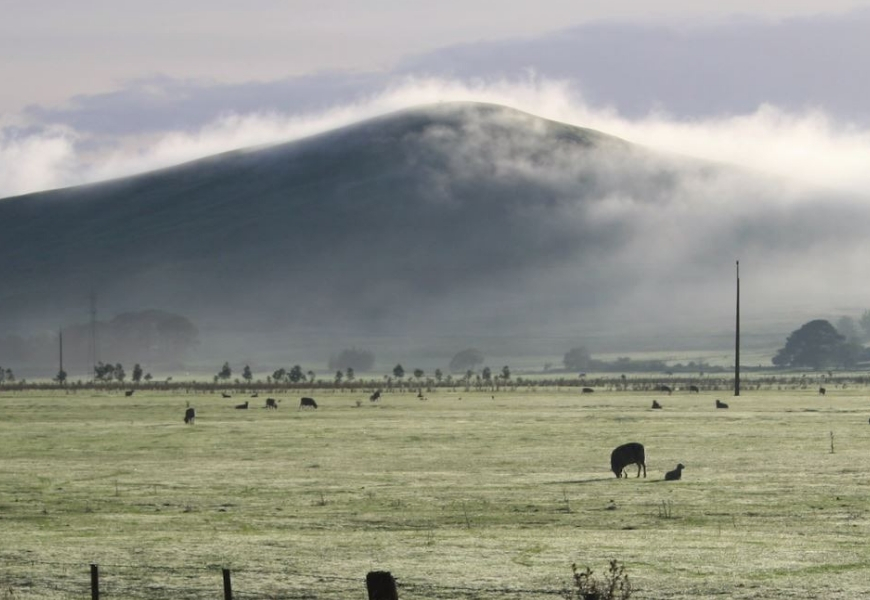 Mount Burr in the Wattle Range Council region
Providing free Wi-Fi to town main streets on, or just off, the continuation of Victoria's Great Ocean Road are also in the IT strategy. As is fast internet at council offices and depots.
The missing ingredient though, as Gower put it, was "a strong spine".
"To create this, we needed to beef up our own internet capability."
Enter NBN Co and its wholesale Enterprise Ethernet product.
business nbn™ Enterprise Ethernet
Launched in 2018, business nbn™ Enterprise Ethernet is a fibre solution that offers options allowing businesses to use the nbn™ broadband access network for access to upload and download speeds of close to 1000Mbps (1Gbps).* It is now retailed by some of Australia's largest providers.
Wattle Range Council switched on an Enterprise Ethernet connection at its Millicent Civic Centre last week and can now offer upload and download speeds close to 100 times faster than it could previously.*
The Enterprise Ethernet connection means fast internet for up to 70 office staff using the Civic Centre at one time, and will help the council make its own operations fully cloud-based.* It is also expected to drive efficiencies for its field staff.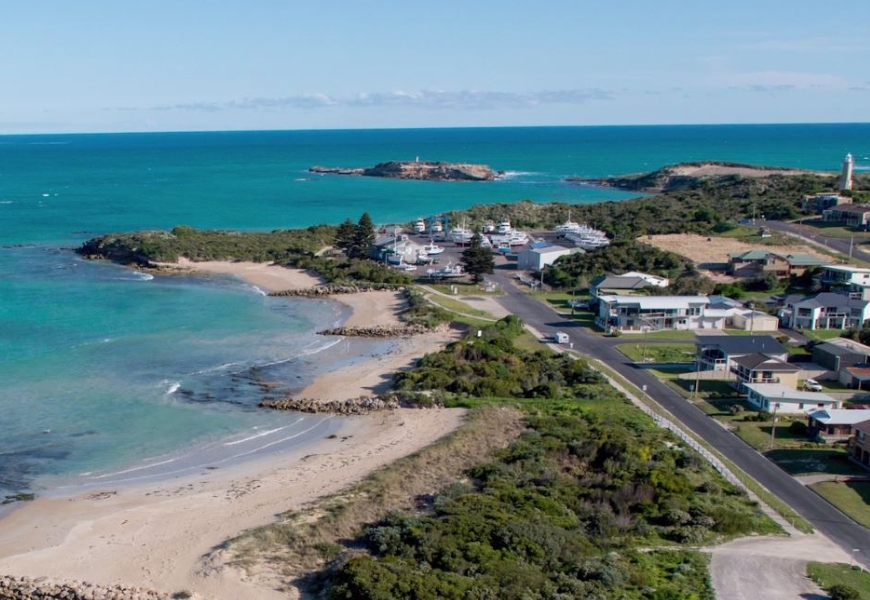 Beachport, a seaside town in the Wattle Range Council region
Critically, this speed and bandwidth can also underpin Wattle Range's grand LoRaWAN-driven hopes and ambitions for a better connected and more competitive region.
"In our case, it will create the spine for everything to hang off on," says Gower.
"We're really looking forward to seeing what this can do for our local communities… We already know we've got some of the best produce in the world coming off this land. We want to make sure we're using technology to value-add to it and compete on a global scale."
And if the results are anything like Wattle Range's ambitions and geographical setting, then it's bound to be a stunning success.
* Regardless of the bandwidth profile for the service an end user acquires from their service provider, it will operate at less than 1000 Mbps and no more than 952Mbps because of normal equipment and network limitations. In addition, an end user customer's experience, including the speeds actually achieved over the nbn™ network, depends on some factors outside our control (like their equipment quality, software, and how their service provider designs its network). If an end user's service provider has not selected Class of Service High, speeds the end user experiences may be affected by contention on the nbn™ network, particularly in busy periods.
nbn is very happy with Wattle Region Council's experience with the nbn™ broadband access network. Of course, end customer experiences may vary. An end user customer's experience, including the speeds actually achieved over the nbn™ network, depends on the nbn™ access network technology and configuration over which services are delivered to your premises, whether you are using the internet during the busy period, and some factors outside nbn's control (like your equipment quality, software, broadband plan, signal reception and how your service provider designs its network).
Last updated on 21 September 2020