Royally rugged Queenstown
From the world-famous to the almost unknown, and little moments through to big events, we explore what puts nbn™ ready-to-connect towns, suburbs and cities on the map…
Down a long and zig-zagging road, constantly turning back on itself with more than 90 turns, lies one of Tasmania's hidden gems: Queenstown.
Set 260 kilometres from Hobart in the state's rugged west, the region's largest town is hugged from all sides by rolling hills, majestic mountains… and its very own 'moonscape'.
Queenstown, get connected
Queenstown is now ready to connect to the nbn™ broadband access network.
Did you know? According to our recent Connecting Australia research, by 2021, up to 1730 additional businesses in Tasmania will be attributable to the nbn™ access network.
Check your address to see when you can connect.
Address
Enter an address and select from the dropdown options
Twisting in to town on the Lyell Highway, you'd be forgiven for thinking you'd passed through a portal to another world.
Once the world's richest mining town, the moon-like landscape that welcomes visitors to the Queen River Valley still bears the scars of that mining success.
Pockmarks, hues of pink and grey, and a scarcity of vegetation tell the tale of the area's extensive gold and copper mining operations, as well as mass logging, in the early 1900s.
... you'd be forgiven for thinking you'd passed through a portal to another world.
Lyell Highway wends its way down through the 'moonscape' towards Queenstown on the west coast of Tasmania
Queenstown according to Sarah
Last year, before Queenstown was connected to the nbn™ access network, we chatted with local Sarah Myers about the benefits she was hoping to experience.
With her household now connected, we checked in with Sarah to find out how it's going…
"My partner and I run a small business from home. Being hooked up to services over the nbn™ access network helps us to do all our accounting work.
"We do most of our work at night, as we're both busy during the day. People are usually at home then so we thought it would slow down to a snail's pace but we're able to complete our work.
"Having one child at home all the time and another on weekends, we're all able to use the internet – PlayStation, Netflix and iPad, then throw all our phones in – with no issue at all."
Queenstown according to nbn™ local's Russell
Rolling out the nbn™ access network in the often-wild west coast has been a major feat, says Russell Kelly, nbn™ local Manager for Tasmania.
"It's exciting news that the west coast has joined the nbn™ access network.
"Through co-operation between NBN Co and the state and federal governments, the nbn™ access network has now been extended to Queenstown, Rosebery and Zeehan, utilising the fibre backhaul of Tasmania's electricity utility, TasNetworks."
"The Connecting Australia report shows that regions connected to the nbn™ access network are enjoying a boom in the rate of growth in digital economy jobs at a rate of almost five times the national average.
"The arrival of the nbn™ access network plugs the west coast into a digital future."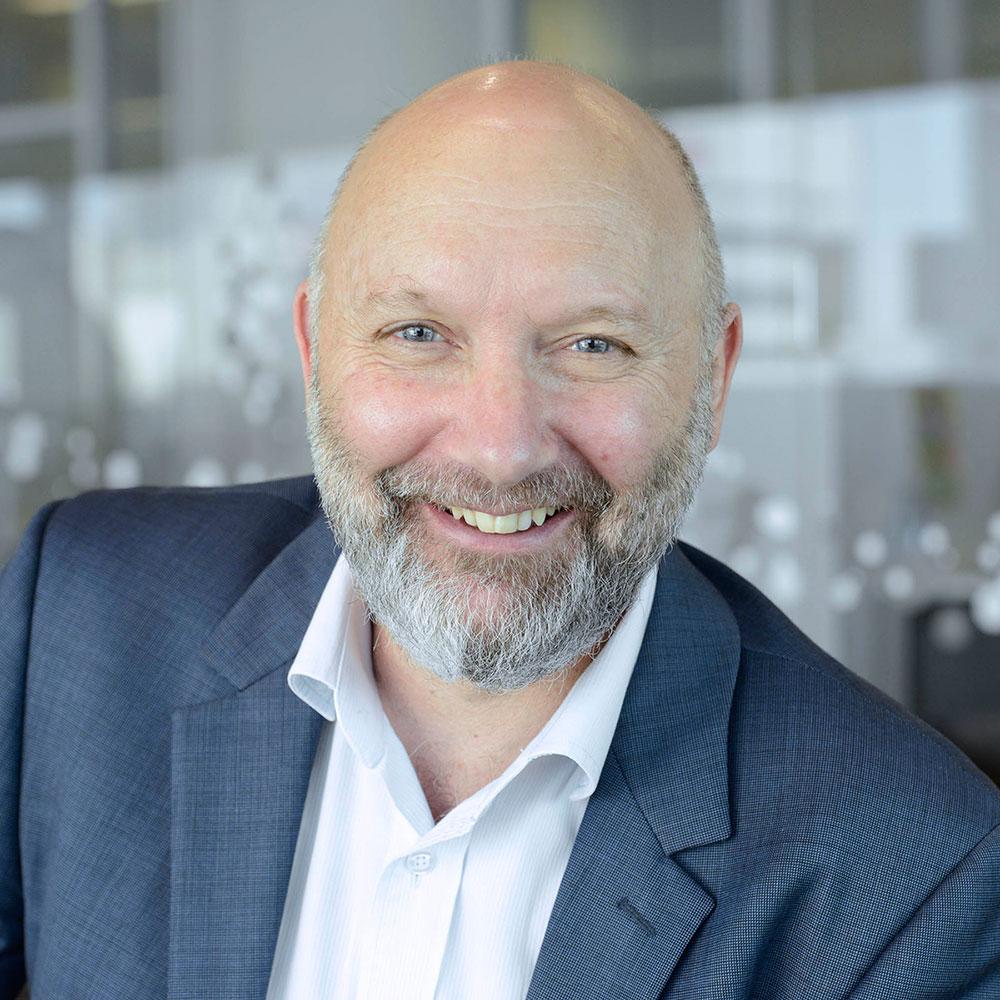 Russell Kelly, nbn™ local Manager for Tasmania
Three things to do in Queenstown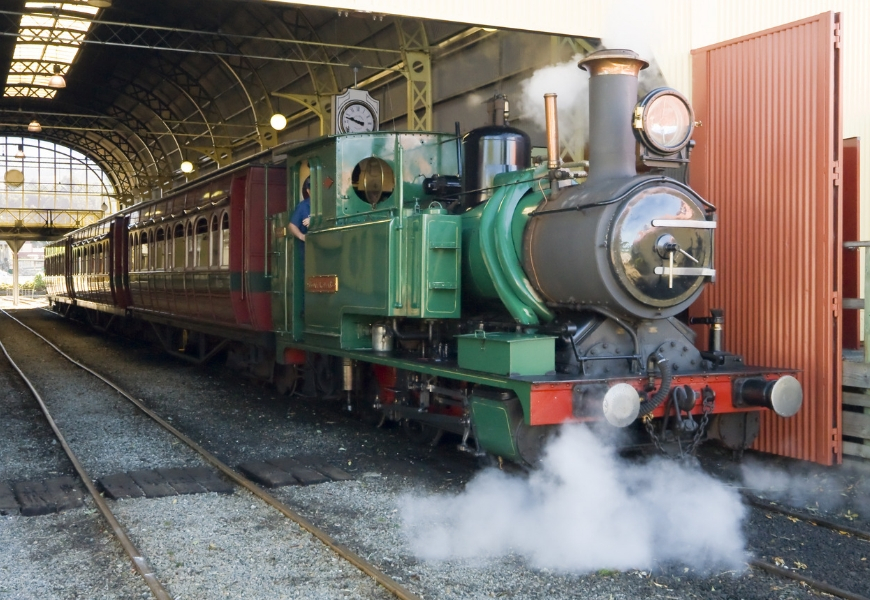 Fancy riding the
world's steepest steam-operated railway
? Well, you're in locomotive luck! The West Coast Wilderness Railway offers visitors the chance to journey 16km through undulating landscape in one of the very locos that were used from 1896 to transport copper ore from Queenstown to Strahan. Choose from full and half-day tours through wild rainforest, explore historic engines and carriages, and discover how a Swiss engineer's '
rack and pinion
' railway system invention helped to positively influence the west coast's fortunes.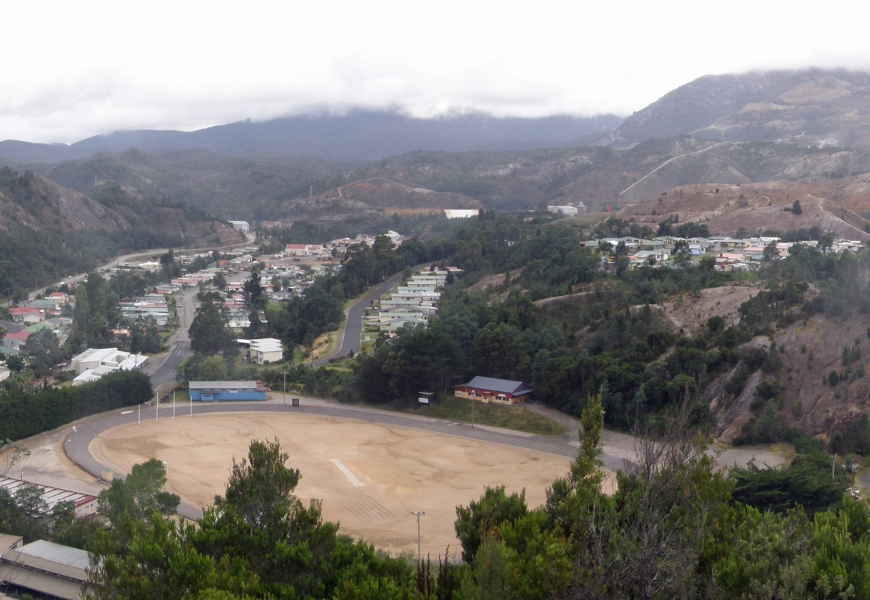 If the moon had a football ground, this is probably what it would look like. Forget the lush, manicured footy ovals that we've come to expect for AFL matches: the Queenstown Football Oval is as tough as it gets. Home to the
Queenstown Crows
, 'The Gravel' boasts, you guessed it, an unforgiving gravel surface. Built in the late 1890s (which means it's seen more than its fair share of gravel rash), in 2007, Queenstown Oval was inducted into
AFL Tasmania's Hall of Fame
.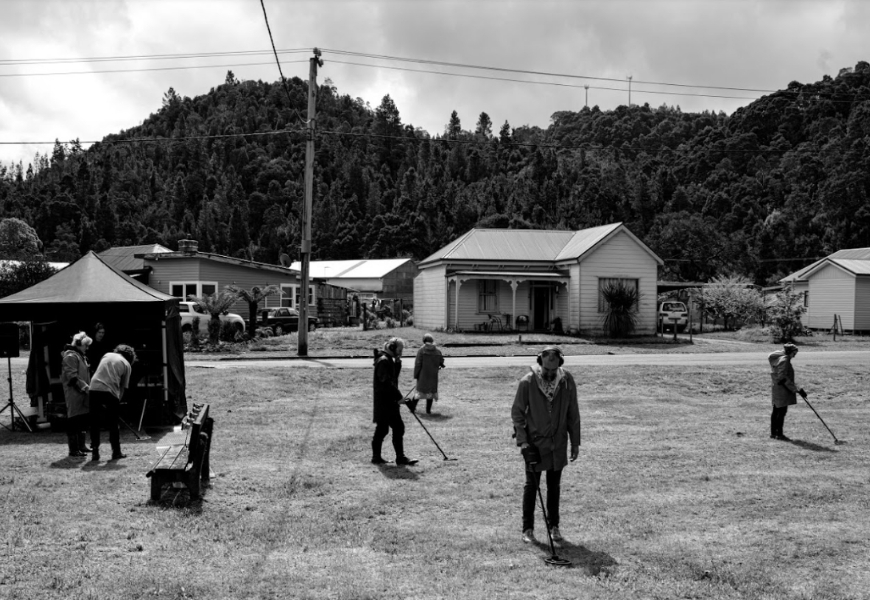 Participatory 'prospecting' sound artwork in Queenstown's Passion Park. Photo by Shane Viper, courtesy of The Unconformity.
Keen on contemporary art? Then you'll likely love The Unconformity, a biennial contemporary art festival exploring "the paradoxes of Queenstown". Most recently held in 2018 (which means you can catch it next in 2020!) just some of that year's program included: a self-guided walking tour of street art and murals; 'Prospect', a participatory sound performance using metal detectors; and 'Tectonica', sounds and big speaker stacks that told the west coast's 500-million-year-old geological story.
Queenstown by the numbers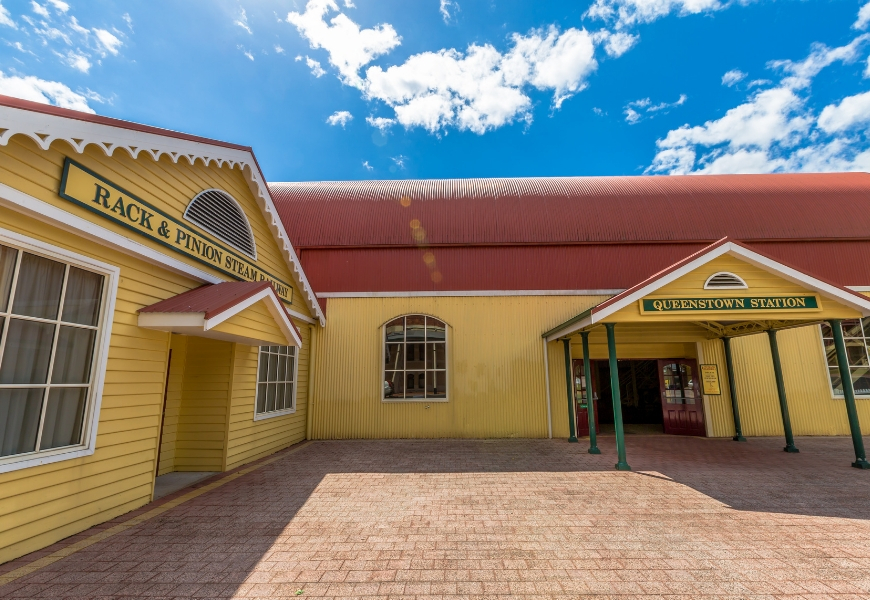 *nbn is very happy with Sarah's experiences with the nbn™ broadband access network. Of course, end user experiences may vary. An end user's experience, including the speeds actually achieved over the nbn™ broadband access network, depends on the configuration over which services are delivered to their premises, whether they are using the internet during the busy period, and some factors outside of nbn's control (like their equipment quality, software and signal reception). Satellite end users may also experience latency.