Summer streaming set to soar
While Australia is renowned across the world for its glorious summer lifestyle and endless beaches that sizzle under brilliant blue skies, there's more to the summer period than the great outdoors.
There's also the great indoors, with the festive season offering the ideal opportunity to catch up with family and friends, wherever they might be. It's an opportunity to kick off work (or school) shoes, whack on thongs, and relax with some much needed downtime.
And new research shows just how much Australians will demand of fast broadband to complete these two goals this summer.
Data consumption set to surge

Connecting Australia, AlphaBeta's first national economic and social study into the impact of the nbn™ broadband access network (commissioned by NBN Co), has unearthed insights into how access to fast broadband is changing our country.
And when it comes to our summer connectivity activities, the results are soaring like the mercury on a hot day. Where the average nbn™ connected Australian household – areas where the nbn™ rollout is more than 90 percent complete – consumed 183GB worth of data in December 2017, it's expected to rise to 245GB this December.
The fascinating analysis reveals that it's not the colder-climate states and territories contributing the most to this national average, either.
Queensland's anticipated 268GB of data consumption per household is set to lead the nation this December. And, somewhat surprisingly, our coldest state, Tasmania – the perfect location to rug up and stream – has the lowest expected usage, despite still seeing significant growth (next to the Aussie 2017 average) to a 219GB average per household.

Why there's a summer data spike

With access to fast broadband, we've seen significant – even seismic – shifts towards Australians using more data than ever.
For example, there's the flexibility the nbn™ access network helps provide to the workforce, supporting Australians to work effectively from home and spend more time with their children during school holidays.
Or there's the ability to use software to talk and video chat with friends and family overseas or in remote locations.
And it's video content that's the biggest consumer of data.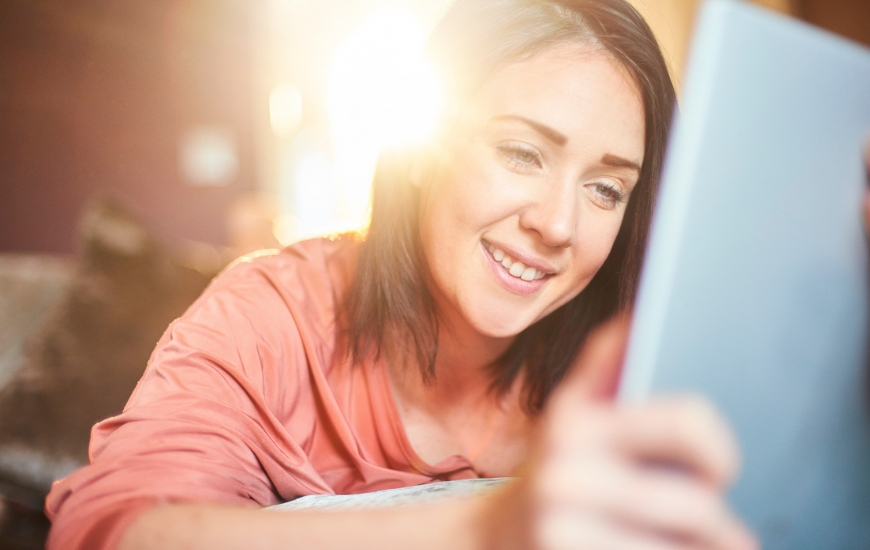 The Connecting Australia report into summer streaming indicates 89 per cent of nbn™ connected households now stream video content for entertainment.
By comparison, only 66 per cent of non-nbn™ connected households – areas where the nbn™ rollout is less than 10 percent complete – indulge in the same experiences.
This trend continues across to those who use the internet for staying in touch with loved ones. The report suggests that Australians connected to services over the nbn™ access network are 30 per cent more likely to connect online.
The shrinking digital divide is also referred to in the report's findings.
With many regional and remote Australians getting access to fast broadband for the first time, a new wave of people are experiencing the kinds of services metropolitan Aussies may take for granted.
As the nbn™ access network has continued to be rolled out, [the Connecting Australia report] found that Australia has jumped from 29th (in 2012) to 17th (in 2017) in the Organisation for Economic Co-operation and Development country rankings for equality of internet speed.
And it's all of these factors combined that are expected to see data consumption surge by 34 per cent this summer.
While the Connecting Australia report indicates a data-consumption spike this summer, an upwards trend is expected to continue into the future.
There's growing demand for 4K content, which requires more data to stream, and this data requirement is anticipated to swell again in the future with 8K content. Also joining the likes of Netflix are new services that consume a lot of data, like Kayo Sports and video game streaming services such as xCloud.
Elsewhere, we're shifting into a smart-home future with the average number of connected devices in Aussie households expected to grow from 11 (in 2016) to 29 devices in 2020.
This is the Internet of Things boom you may have heard about, with more than double the number of in-home devices set to send data back and forth over the nbn™ access network by the time the rollout is complete.
This joins the growth in entrepreneurs working from home and the emergence of augmented and virtual reality content to ensure there is more than just pure entertainment and socialising applications driving this trend.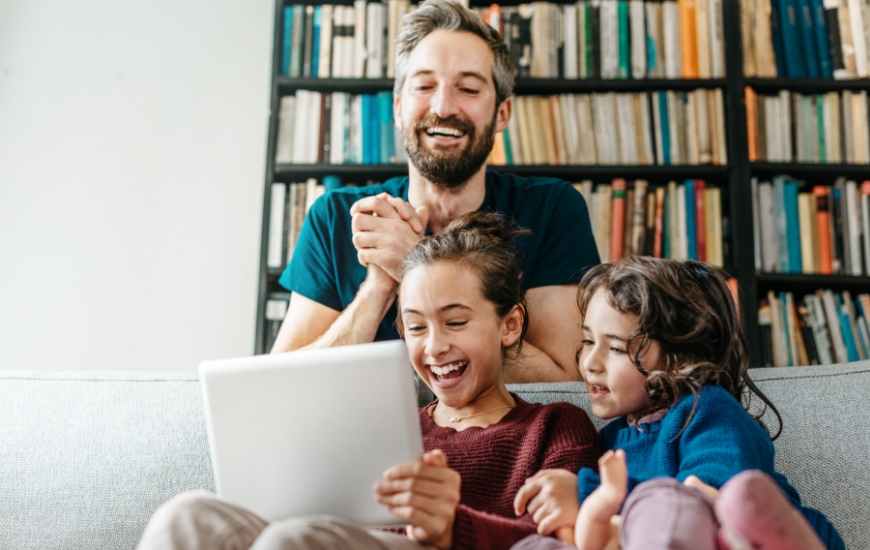 It will be our love of video content, however, that will remain the primary driver.
According to the Telsyte Australian SVOD Market Study, Australia now has the third highest household penetration rate, globally, of on-demand video content subscriptions. Since last year, it's more than doubled in size to 9.1 million subscriptions. At 43 per cent, we only sit behind the USA (72 per cent) and the UK (58 per cent) in household-penetration-rate subscriptions.
Foad Fadaghi, Managing Director of emerging-technology insights firm Telsyte, agrees that the report findings are just the beginning.
"Users on the nbn™ access network are already streaming 22 per cent more on subscription-based video services like Netflix and Stan, as well as sports, than those not connected. With people spending more time at home over the holiday period, we can expect to see this figure rise over summer.
"With our research, we've also taken a long-term view of the market, and our findings show the Australian market is expanding so rapidly that by June 2022 there is expected to be more than 22 million subscriptions, highlighting the enormity of the market's growth."
So, what will you be streaming this summer?