Alice Springs into a business boom
Access to services over the nbn™ broadband access network is expected to help create up to 130 additional Central Australian businesses and 780 new jobs by 2021.
It's hard to deny the positive impact that access to fast broadband is having on Australians.
We love being entertained, catching up with loved ones online, as well as having easier access to health and education opportunities. At the heart of it all, there's also the power that services over the nbn™ access network is bringing to business.
More opportunities, greater flexibility and improved choices on where and how to work are empowering Australians to follow their dreams and take control of their work-life balance.
And Alice Springs is following the trend.
New research shows that services over the nbn™ access network are expected to help generate hundreds of additional businesses and jobs in Central Australia by 2021.
Commissioned by NBN Co, the Regional Australia Institute (RAI) has compiled the Alice Springs Business Growth Opportunities report. It draws on research from AlphaBeta's Connecting Australia report (also commissioned by NBN Co): the first national economic and social study into the impact of the nbn™ access network.
The results speak for themselves.
The Red Centre means business
While Alice Springs may be a crossroads in the middle of the Australian desert, the benefits of services over the nbn™ access network certainly haven't passed it by.
According to RAI, the nbn™ access network will help to deliver up to 130 new businesses and 780 jobs to the town by the time 2021 rolls around.
In addition, it's anticipated up to a further 160 people will become self-employed, which bodes well for a region whose stated goal is to be "the preferred destination for employment, education, recreation, enjoyment and lifestyle".
The region is well placed to capitalise on the benefits offered by access to fast broadband.
Alice Springs is ranked fourth out of 17 local government areas in the Northern Territory for innovation. It also has more than double the territory's average number of research-and-development managers, and applies for 31 per cent more patents than the territory's average.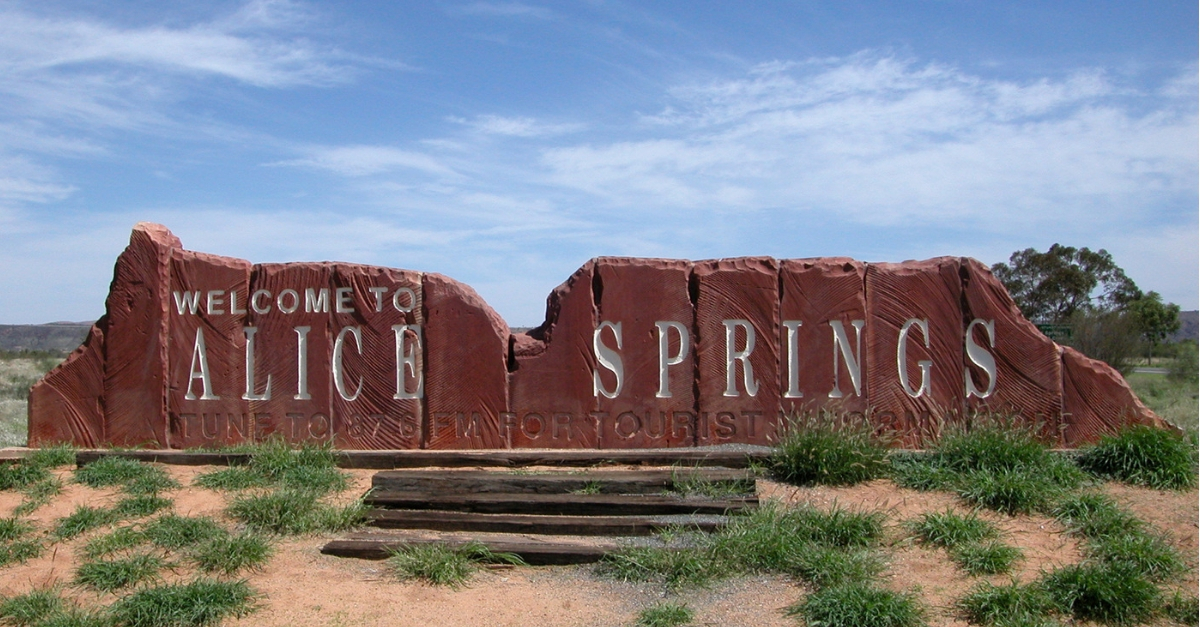 When these figures are combined with its relatively high number of professional workers (25 per cent), university-qualified workers (22 per cent) and adult learners (7 per cent), it's clearly a population with the capacity to execute on its business dreams. Appropriately, RAI ranks Alice Springs third for human capital in the Northern Territory.
Says RAI's Chief Executive Officer Jack Archer, "Alice Springs has responded well to the early introduction of the nbn™ access network, building on its highly skilled workforce to stimulate business growth and help to lift the global profile of the region.
"Local businesses in Alice Springs are increasingly reliant on digital technologies, such as large data transfers and videoconferencing, so access to fast broadband should assist them to grow and remain competitive.*
"The region is projected to continue to develop and retain new businesses, which is key to future growth."
Preparing for the digital boom
Of course, with any transition period, there's still room for personal and business education and upskilling in Alice Springs, especially given that 22 per cent of the current workforce hold jobs that are highly vulnerable to automation.
Alice Springs is a youthful population, with 21 per cent of its 25,000 people aged 14 or younger. This young portion of Alice Springs' population will be entering a workforce powered by access to fast broadband.
We encourage these students, and adults looking to expand their businesses, to learn about technology solutions like videoconferencing and cloud computing.*
We also encourage a greater understanding of market reach and online marketing, including expanding into international markets, as well as empowering employees to make the most of work flexibility helped by services over the nbn™ access network.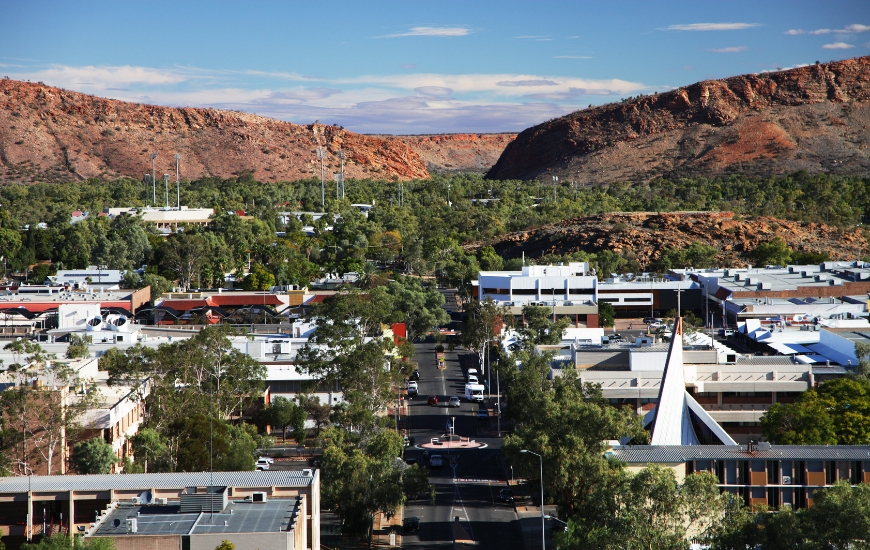 Says nbn™ local Manager for South Australia and the Northern Territory Jill Bottrall, "With the rollout of the nbn™ access network now complete in Alice Springs, it is in a strong position to leverage a fully connected workforce to enable opportunities for innovation and growth.
"It's encouraging to see early signs of growth as a result of connectivity, with local businesses taking advantage of access to fast broadband to expand their markets and increase productivity. These new businesses in Alice Springs are expected to join a projection of up to 600 additional businesses created across the Northern Territory by 2021 as a result of the nbn™ access network."
Alice Springs now officially joins the many regional and urban Australian centres booming on the back of access to fast broadband. Across the country, we're seeing up to 20,000 businesses a month migrate across to services over the nbn™ access network as the rollout zeroes in on its expected 2020 completion date.
Thanks to help from access to fast broadband, prospects in Alice Springs, Central Australia and, indeed, around the nation are looking good.
* nbn provides services to our wholesale customers (phone and internet providers). nbn™ wholesale speed tiers available to your phone and internet provider vary depending on the access technology in your area. Your experience, including the speeds actually achieved over the nbn™ network, depends on the nbn™ access network technology and configuration over which services are delivered to your premises, whether you are using the internet during the busy period, and some factors outside our control (like your equipment quality, software, broadband plans, signal reception and how your service provider designs its network). Speeds may be impacted by network congestion on nbn's Fixed Wireless network, including during busy periods. Satellite users may experience latency.