Toowoomba in the tranquil treetops
From the world-famous to the almost unknown, and little moments through to big events, we explore what puts nbn™ ready-to-connect towns, suburbs and cities on the map…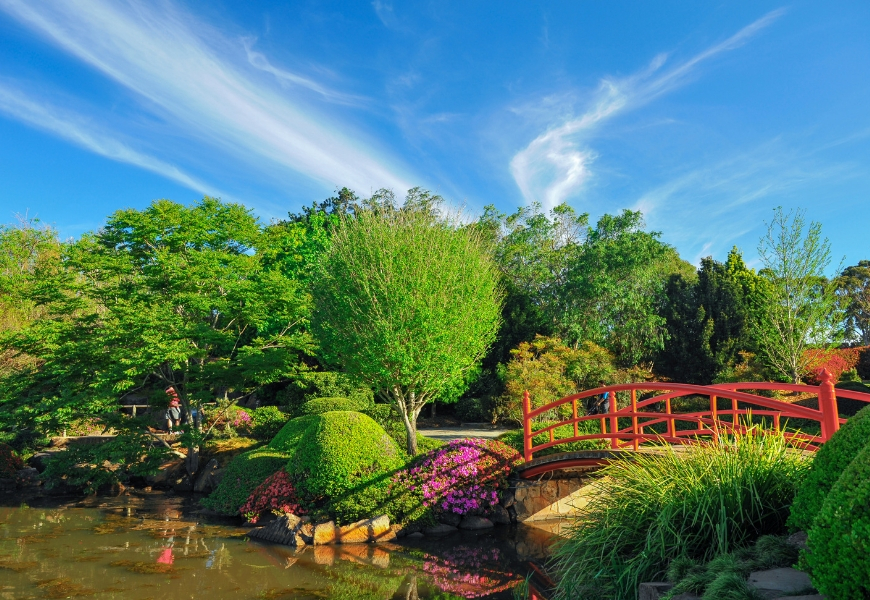 Toowoomba's Japanese garden
Perched 700 metres above sea level, and idyllically balanced on the edge of the Great Dividing Range, you'll find southern Queensland's largest city, Toowoomba.
Located 90 minutes by road from Brisbane, it's easy to understand why Toowoomba is known as the 'Garden City' – more than 150 public parks and gardens are on offer to locals and visitors, giving gorgeous glimpses of green to those just passing through.
And with views over the picturesque Lockyer Valley, there's little wonder Toowoomba is home to more than 156,000 people.
Toowoomba is now ready to connect on the nbn™ broadband access network.
Did you know? Research from Connecting Australia (commissioned by NBN Co), estimates that up to 15,520 businesses in Queensland will be attributable to the nbn™ access network by 2021.
Check your address to see when you can connect.
Address
Enter an address and select from the dropdown options
Toowoomba according to Computer Troubleshooters
Based in Toowoomba West, Roger Klaassen from
Computer Troubleshooters
shares his experience using services over the
nbn
™ access network for his business:
4.5 – The number of hectares that make up the city's Ju Raku En Japanese Garden.
10 – The Toowoomba Carnival of Flowers runs for this many days.
47 – The number of carriages on display at the Cobb+Co Museum.
90 – The average time in minutes it takes by road to travel from Toowoomba to Brisbane.
150 – The number of public parks and gardens in Toowoomba.
700 – The number of metres above sea level the town sits.
1500 – The number of roses (at least) planted in the State Rose Garden in Newtown Park.
1840 – The Royal Bull's Head Inn on Brisbane Street dates back to this year.
1866 – The year Cobb+Co began its mail and passenger run to Brisbane and beyond.
1892 – The year Toowoomba was declared a township.
1904 – The year Toowoomba was declared a city.
1916 – The year Prime Minister Billy Hughes stood on the platform at the Toowoomba Railway Station urging enlistments for World War I.
1932 – The year beautiful Laurel Bank Park was founded after Mr Samuel George Stephens donated land to the people of Toowoomba.
40,000 – The number of years (at least) that Toowoomba's Traditional Custodians, the Giabal people, have called the area home.

Source: Southern Queensland Country unless otherwise referenced.
The region according to nbn™ local's Damon
Damon Cavalchini is nbn™ local Manager for Southern Queensland, which means he sure knows his stuff about the Sunshine State. We asked Damon how connectivity is helping the wider Toowoomba region…
"The Toowoomba region is a key part of South East Queensland that generates one-fifth of Australia's economic growth and is home to one in seven Australians, highlighting why connectivity through this region is so important, including with the help of the nbn™ access network.

"The region spans almost 13,000 square kms, including Toowoomba City and the regional centres of Cambooya, Clifton, Crows Nest, Goombungee, Greenmount, Highfields, Millmerran, Oakey, Pittsworth and Yarraman, along with numerous smaller townships that each have their own unique history, stunning landscapes, and challenges to building a much-needed network coverage.
"A true representation of our Multi-Technology Mix approach sees nbn™ Fixed Wireless and our Sky Muster™ satellite service helping rural properties, smaller city centres and the thriving agribusiness sector connect to the world, while a mix of fixed-line technologies operate in the more urban areas.
nbn™ local's Damon Cavalchini
"With the region being almost fully connected to the nbn™ access network, many local residents are experiencing the advantages of improved connectivity every day, allowing better telecommuting, more efficiencies for businesses, and an increased ability to stay in touch with friends and family."*
Three things to do in Toowoomba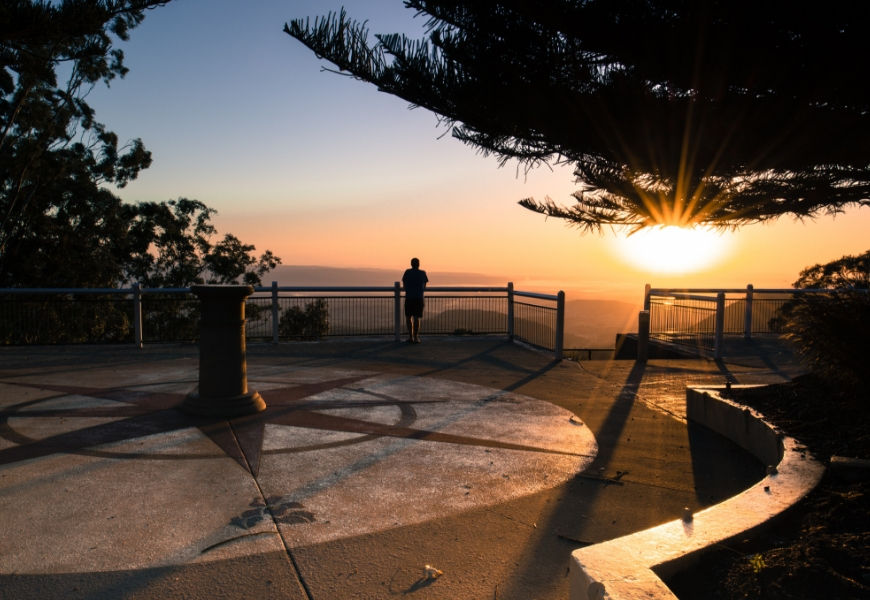 Home to the
National Carriage Collection
, the Cobb+Co Museum boasts a display of 47 carriages in what's described as "Australia's finest collection of horse-drawn vehicles". See Cobb+Co coaches (for passengers travelling long distances), four-wheeled wagons (for pulling heavy loads), omnibuses (for passengers in towns) and many more. There's also the
National Carriage Factory
– where you can learn about the history of Australia's skilled master craftsmen and watch some of them in action – and
The Coach Stop
play area designed especially for little ones.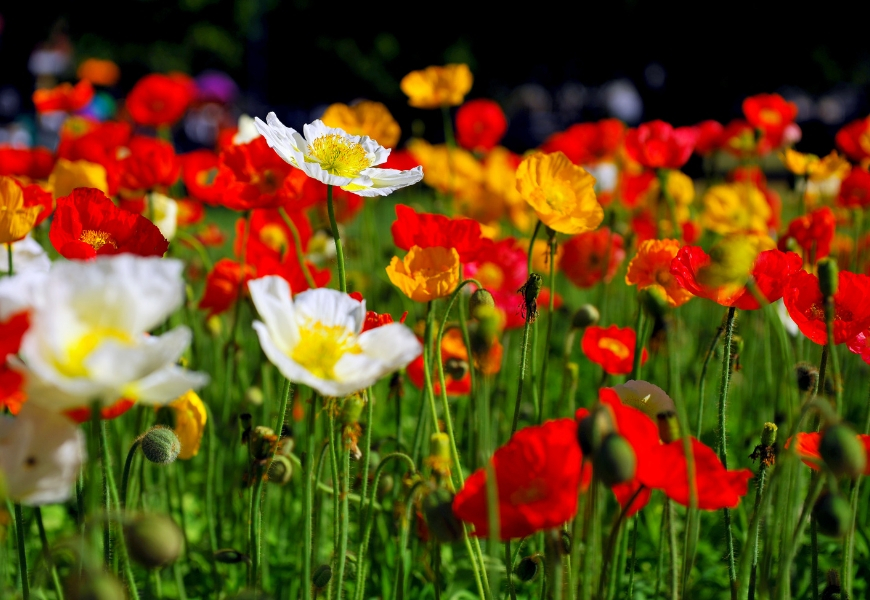 Poppies at the Toowoomba Carnival of Flowers
An annual event that draws in the flower-loving crowds, the Toowoomba Carnival of Flowers includes the
Grand Central Floral Parade
, historic walking tours, a night garden, food and wine… plus plenty more where that came from. Celebrating its 70th year, the parade includes street performers, stilt walkers and flower floats – with the blooms, fruit and veggies that decorate them available for sale afterwards at the Godsall Street Oval.
With views over the Lockyer Valley and Main Range, this tranquil spot traverses 160-acres up high on the Great Dividing Range. Take in majestic trees including an avenue of mature hoop pines, South Queensland kauri as well as bunya, plus kids are likely to love the playground and weekend children's train. Toot toot!