Protecting against remote-access scams
With remote-access scams on the rise, here's what you need to know to help protect yourself from them.
While greater access to connectivity offers many benefits – like staying in touch with loved ones, working remotely, and studying whenever suits you – it also brings with it the chance for scammers to find more unsuspecting victims.
And one type of scam that's on the rise? Remote-access scams.
Thankfully, there are ways you can identify remote-access scams to help avoid being tricked by them.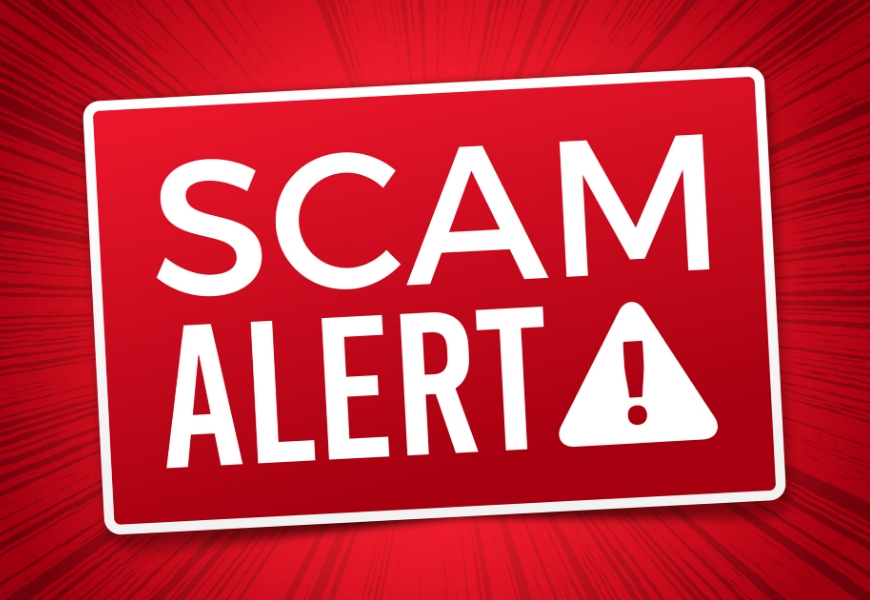 Decoding remote-access scams
So, what exactly is a remote-access scam?
Responsible for $4,836,812 worth of losses in 2019, according to Scamwatch, remote-access scams most commonly start with a phone call.
Almost 71 per cent of this type of scam occurs over the phone, with email coming a very distant second at 10.3 per cent.
On the phone, a remote-access scammer will try to convince you that your computer or internet connection has a problem that needs to be fixed using new paid-for software, or a virus that can be removed if you pay money for the scammer's 'technical support' service. They may also claim that your upcoming nbn™ installation requires 'testing' of your phone line to check compatibility with the network.
And these scammers will likely claim to be a staff member of large, familiar telecommunications or software companies – names like Microsoft, Telstra and nbn are commonly used – or they may claim to be providing technical support on behalf of your phone and internet provider.
The scammer will likely make different claims about the nature of your (fake) 'problem'.
This may include bogus claims that your computer is sending error messages, your internet connection has been hacked, or that your phone line or internet speed has been impacted by your computer's poor performance.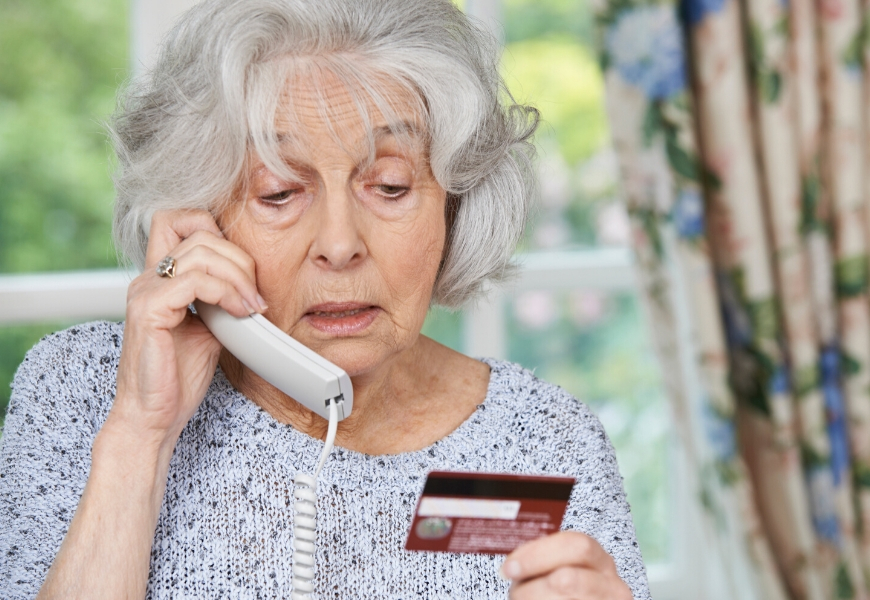 After detailing the alleged 'problem', the scammer will then request remote access to your computer to try to 'help'.
Do not agree to this under any circumstances.
The caller may try to convince you that you need unnecessary software to 'fix' your 'problem' – this may include legitimate remote-access software like TeamViewer for PC or AnyDesk for iPad – and they may ask for your bank or credit card details, and other personal details. The scammer may also direct you to a legitimate looking nbn 'Security' webpage to run a system scan.
It's worth noting that legitimate businesses don't call people out of the blue and ask for confidential information.
And – believe it or not – even if you don't own a computer or you're not a customer of a large telecommunications or software company, you may still receive remote-access scam calls.
Between January and May 2019, according to Scamwatch, consumers lost more than $110,000 a month (on average) to scammers who were falsely claiming to work for nbn. This marked a monthly average increase of close to 300 per cent compared to 2018.
nbn is just one of the trusted brands that scammers are falsely claiming to work for when they attempt to exploit money out of people via dodgy means including remote-access scams.
Checklist: Signs of remote-access scams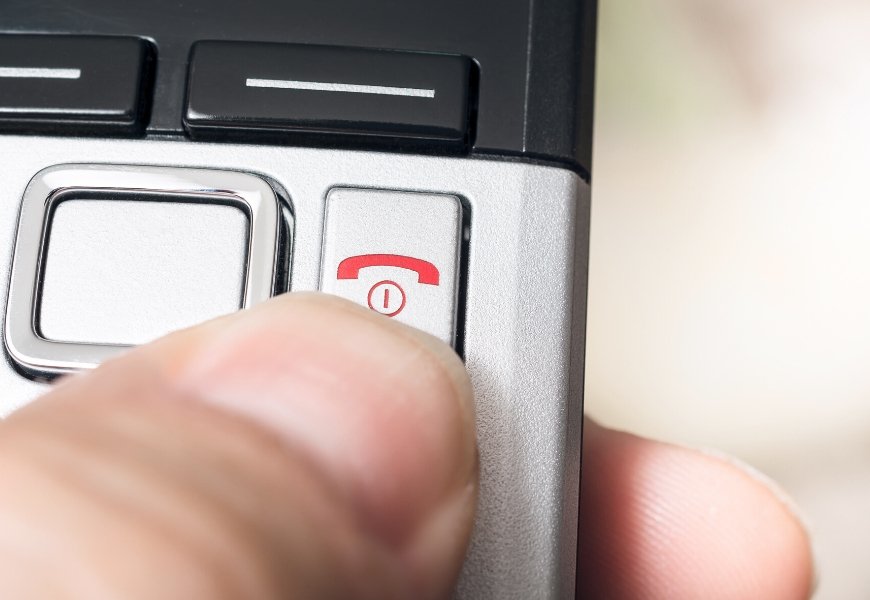 Signs you may be talking to a remote-access scammer include answering 'yes' to any of the following questions:
Have you received an unexpected call from an unfamiliar number with a person who claims to be from a known company?
Has this caller told you that your computer, phone or internet connection is experiencing technical issues?
Has the caller offered remote access as a 'solution' for alleged technical issues?
Is the caller pushy or insistent that you buy software or a service then and there?
Has the caller asked for bank or credit card details, or requested payment via iTunes vouchers or gift cards?
If you suspect you're talking to a remote-access scammer, hang up immediately.
Protecting against remote-access scams
Fortunately, there are some straightforward steps you can take to help protect against remote-access scams.
If you receive an unexpected, unsolicited phone call from someone claiming you have technical problems and they request remote access, hang up.
You can then, if you like, use a search engine or phone directory to find a legitimate number for the company the person claimed to be calling from, and contact that company directly.
Ultimately, you should never give out personal details over the phone unless you made the call. You should also never give an unsolicited caller remote access to your computer.
It's always good to remember that nbn is a wholesaler – this means we sell services to phone and internet providers and not directly to customers.
Remember, nbn will never:

contact residents or businesses to sell phone or internet services. Your phone and internet provider will always be the first point of contact when making the switch to the nbn™ access network so, if in doubt, hang up and contact your provider to verify the call.

make unsolicited calls or door knock for the purposes of seeking access to people's computer, threaten to disconnect your services or request personal or financial details.

request remote access to your computer via the installation of programs, such as Team Viewer, nor make unsolicited requests for payment or other financial information.

make automated calls, such as robocalls, to advise of disconnections to nbn or existing copper phone line services. Do not engage with these calls.

ask for bank, credit card, iTunes or gift card details for payment of services.
Did you know even signing up to the Do Not Call Register doesn't make you immune to scam calls? That's because scammers can obtain numbers fraudulently.
If you suspect that you're talking to a scammer, hang up.
Scammers tend to use detailed scripts to convince you of their legitimacy and try to steer the conversation into a high-pressure situation designed to force you to make an on-the-spot decision.
To avoid falling prey to scams that have an online component, including remote-access scams, ensure your computer is protected with dependable and regularly updated firewall, anti-virus and anti-spyware software.
If you're looking to purchase this kind of software, independently research it before purchasing from a trusted source.
Scamwatch provides more information here on ways to protect against remote-access scams.
So, what should you do if – despite your best efforts – you fall victim to a remote-access scam?
If you've been scammed, or think you have, contact your relevant financial institution immediately. Let them know what's happened and ask how to protect yourself.
If the scammer has installed software on your computer, it's best to seek advice from a qualified computer technician to remove it. The software often contains 'spyware' that can send information about your internet activity to the scammer. Captured traffic can include internet banking log-on details and passwords.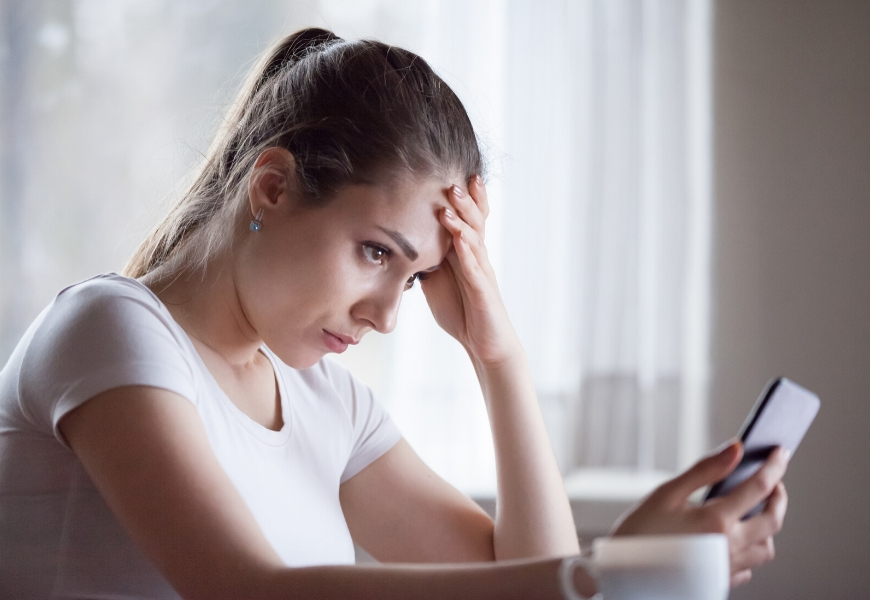 The ACCC also encourages anyone who discovers or falls victim to a scam to fill out the form on the report a scam page.
This will help the ACCC to warn others, monitor relevant trends and, where possible, disrupt such scams. It's also worth spreading the word to friends, family and colleagues on how to protect against remote-access scams so they too know what to look out for.
If you've been targeted by a remote-access or other scam in the past, and find you're receiving a lot of unsolicited calls or emails, consider changing your phone number or email address.
Similarly, if you suspect your computer's security has been compromised, run anti-virus and anti-spyware scans to identify potential issues. And be sure to contact your software provider or a computer specialist if you have lingering doubts about the security of your computer.

If you have provided payment details to a suspected scammer:
Immediately contact your relevant financial institution.
Report the incident to local police, and also consider reporting the issue to the Australian Cyber Security Centre.
Contact IDCARE on 1300 432 273 (you should also do this if you've provided remote access to your computer).
Visit Scamwatch to report the scam to the ACCC.
By following these steps and sharing your knowledge with others, you can help protect the people closest to you from being successfully targeted by remote-access scammers.