Preparation key to staying connected in an emergency
Australia is, unfortunately, no stranger to emergency events during 'disaster season'. Here's how we stay on top of it and how you can, too.
Sometimes, in Australia, the only predictable thing about the weather is that it's unpredictable.
Preparing for wild weather, expected or out-of-the-blue, is just one of the reasons NBN Co has been hard at work protecting its vital telecommunications infrastructure.
And it's vital because having access to communications during an emergency event is critical.
Between coordinating with our own people on the ground and liaising with (and between) emergency services, to informing impacted communities, our role in helping to maintain connectivity is crucial.
When it comes to staying safe – and connected – in the event of an emergency, it pays to be prepared.
Says NBN Co's Network Emergency Manager Cameron Scott, "The nbn™ broadband access network is robust, but it is important that residents are aware that services over the nbn™ access network are likely to be affected by a large-scale event or power outages."
This is because equipment connected to services over the nbn™ access network – both at the telephone exchange and within homes and businesses – will not work during a power outage.
For premises, this includes important communications equipment like cordless phones, modems and Wi-Fi routers.
While phone and internet providers may supply customers on Fibre-to-the-Premises technology with a built-in battery power backup, it's possible that power outages will last longer than the battery life.
That's why, says Cameron, we recommend customers put together an emergency communications kit – including a charged mobile phone, portable mobile battery pack and battery-powered radio – and prepare to be without internet and landline phone services for some time.
Plus, we encourage customers to create digital backups of important files and images for future easy access should the need ever arise.
Anticipating emergency needs
At NBN Co, preparations for 'disaster season' begin well in advance.
For example, our dedicated emergency response team clears the area around critical network assets to decrease the risk of fire, as well as working closely with emergency services to develop plans to – if needed – quickly respond and recover our network.
To help support affected communities as they recover from emergency events, we also – where possible – strategically position temporary network equipment close to at-risk areas to deploy them as soon as it's safe to do so.
Temporary network equipment includes:
Network/Wireless on Wheels
These compact trailers are easily towed and built to temporarily replace any damaged equipment in a Fixed Wireless tower or telephone exchange while permanent repairs are carried out.
These vehicles are equipped with an nbn™ Sky Muster™ satellite dish to provide emergency workers and evacuated residents with a valuable Wi-Fi connection. These trucks can also display crucial information via external LCD screens.
Portable satellite communication kits
These compact kits (roughly the size of a backpack or Pelican case) are easily transportable to areas without communication services. They can be deployed to assist emergency services during disaster situations.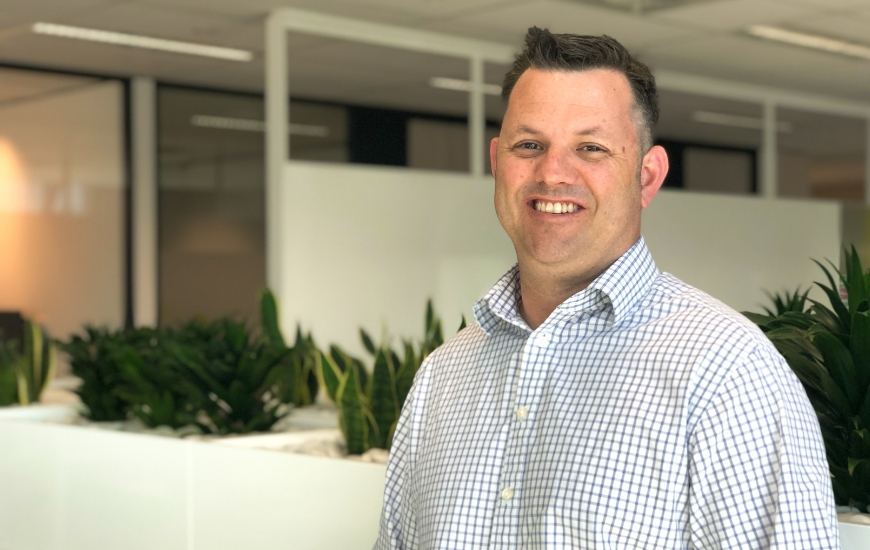 Cameron Scott, Network Emergency Manager at NBN Co
Says Cameron, "We know NBN Co has a huge role to play in the community when disasters strike, which is why we have an emergency response team to ensure the recovery of the network as quickly as possible."
Steps to take if your service isn't working
If your premises is experiencing a power outage, use a smartphone or other smart device connected to mobile data to visit nbn.com.au/powerblackouts for helpful information.
If the power is still on but you experience problems with your nbn™ access network service, contact your phone and internet provider.
Outside of temporary network equipment, we also have a Network Operations Centre (NOC) that monitors the health of the nbn™ access network, year round.
The state-of-the-art equipment feeding information to the NOC is analysed by our Major Incident and Emergency Management teams during emergency events and other major incidents.
And, due to the early start to the bushfire season, we know it works.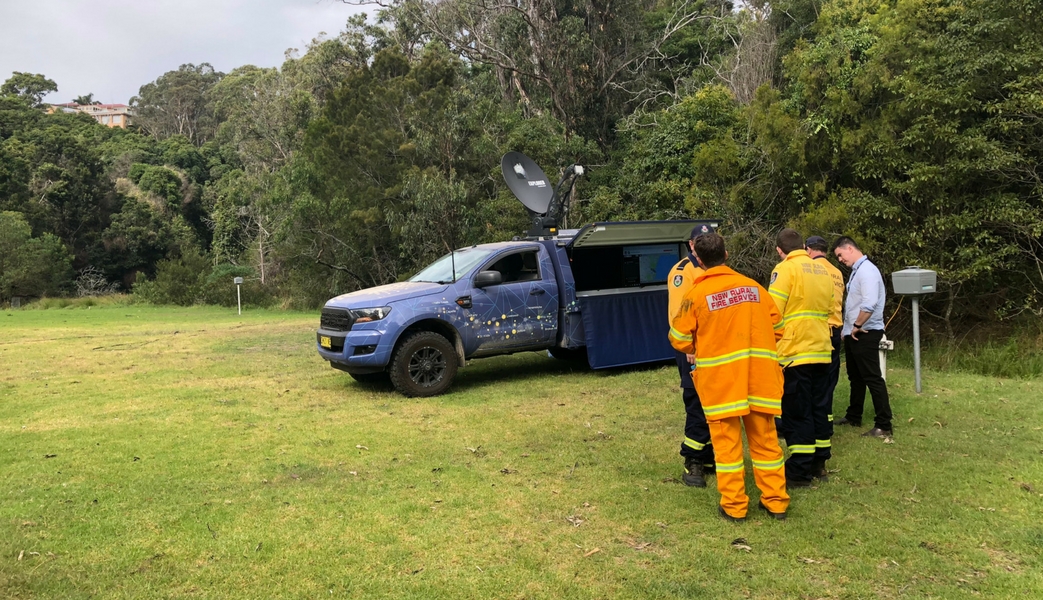 The recent devastation in New South Wales (NSW) and Queensland saw our teams swing into action while, earlier in the year, we were called in to help the recovery process following the Townsville floods.
In partnership with our Delivery Partners, we deployed teams to replace damaged network infrastructure, install temporary generators and assess the wild weather's impact on Townsville locals and our network.
To provide immediate assistance, Road Muster trucks were positioned in community recovery centres where residents without power or internet could visit and access free Wi-Fi to lodge online assistance forms, as well as check in with family and friends.
The importance of communications during an emergency event is part of why NBN Co is included in every state and territory's Emergency Response Plan.
With access to the computer systems of emergency services, we can better assist and react swiftly to necessary restoration efforts.
With more than six million premises now connected to the nbn™ access network – and tens of thousands more added every week – we encourage all Australians to think ahead to help them stay safe.
While we hope you'll never need it, a little preparation now will go a long way towards helping to maintain communications during a power outage or emergency event.