Heads in the cloud: the untapped digital growth of small business in Australia
Australian small businesses are lagging behind when it comes to investing in technology, and research suggests that technology investments might provide measurable benefits.
Businesses of all sizes are told they need to spend money to make money – a truism across start-up, entrepreneur and established businesses. This age-old business acumen is considered sound advice, equally so in the ever-developing, digital transformation environment in which businesses operate.
For small businesses in Australia – the backbone of our economy – navigating a path in support of business performance is both a challenge and opportunity. Most businesses acknowledge the importance of digital, but not all are prioritising this, even though tech is becoming more affordable.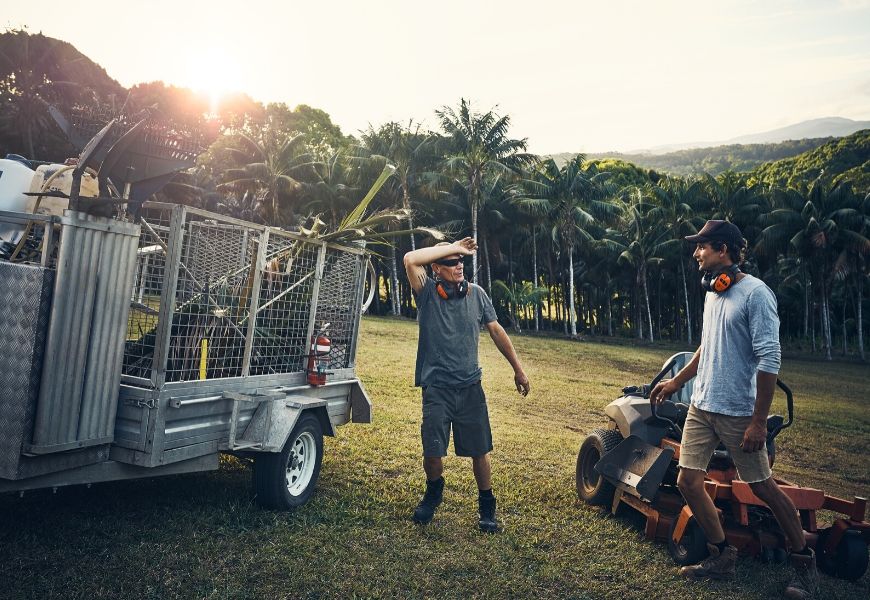 Untapped digital opportunities
The Ovum report, The nbn™ broadband access network for business – a foundation of digital transformation1, commissioned by NBN Co, shows demand for high-performance, business-grade broadband connectivity continues to grow as data-centric operating models are adopted. Digital transformation and connectivity go hand-in-hand, helping enable digital business interactions, whether business-to-customer, or business-to-business.
Furthermore, the recently released report Connecting Australia: the big future of small business report2, also commissioned by NBN Co and undertaken by AlphaBeta, reveals the potential positive impact of technology investment. The report reveals the potential positive impact of technology investment on revenue and employment growth among Australian small businesses.
According to the Connecting Australia report, small business spends an average of around one per cent of revenue on technology (with some variations across sectors) – approximately $5,000. The research finds a correlation between small businesses that do invest more revenue into technology and better profits and employment growth.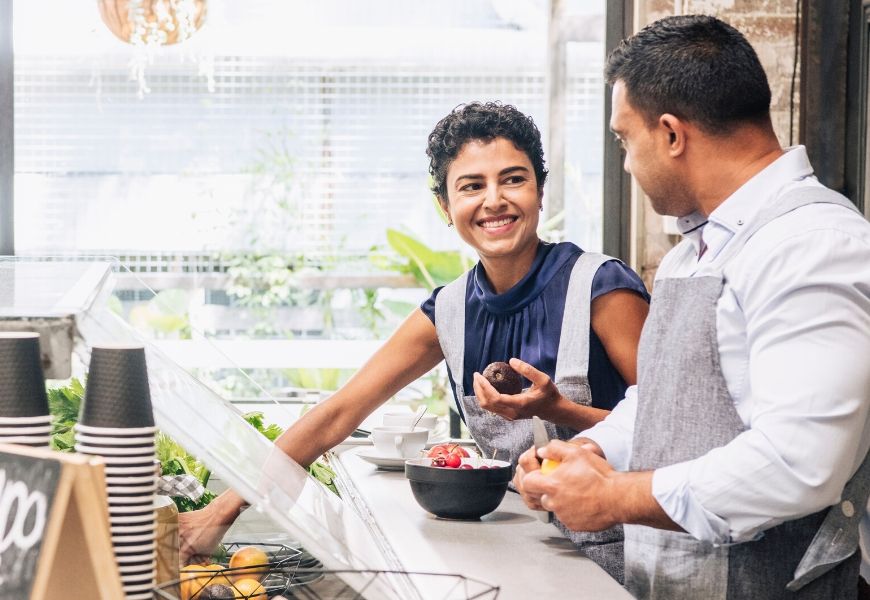 Tens of thousands of Australian small businesses were analysed as part of the anonymised Xero Small Business Insights data to better understand the link between technology and small business. This helped form the basis of the Connecting Australia report.
According to the report, small businesses are:
Less than half as likely to have a website compared to larger businesses
Approximately only 34 per cent take online orders
Stock control digital solutions are used by approximately 10 per cent
A little over half use digital solutions for product operations
These data suggest a lag in response to ecommerce business benefits, and efficiencies digitisation can create for business-critical functions. The research suggests that small businesses may be put off investing in technology upgrades because they lack the skill, time, resources or knowledge of the opportunities that may come with a potent broadband/cloud combination.
The Connecting Australia report also identifies a link between broadband services and business performance, alongside the revelation that technology is becoming increasingly more affordable for small businesses. The report suggests a correlation between businesses adopting more of these cloud-based services and better business performance3.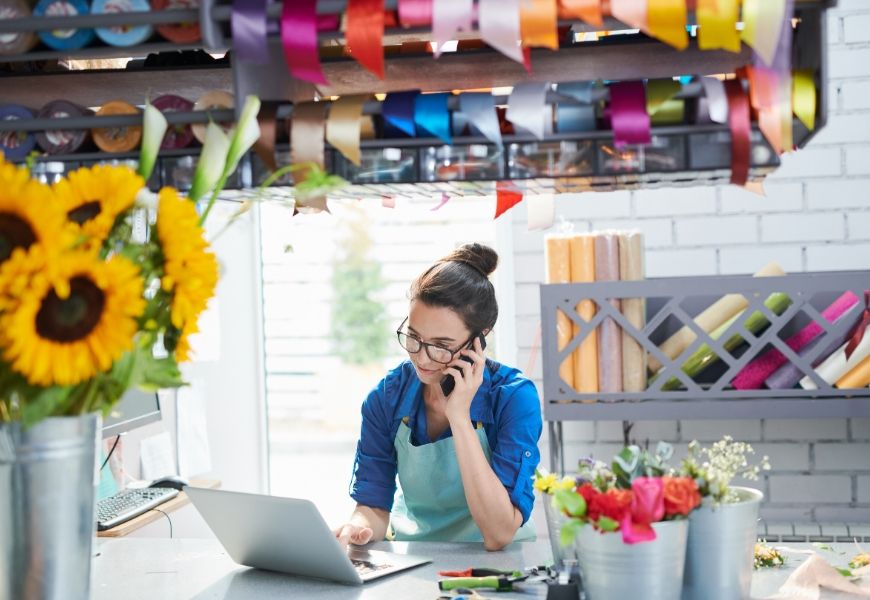 The growth of broadband access penetration in the past 20 years also offers potential benefits for business performance improvement. In 1999, only three per cent of Australian small businesses had access to broadband; today that figure is 99 per cent.
Aligning to broadband access penetration, end user (retail) speeds enabling digitisation to have increased to an average of 30-50Mbps4, coinciding largely with the rollout of the nbn™ broadband access network.
As part of this high-speed broadband access penetration, the nbn™ access network has brought close to three-quarters of all Australian small businesses within reach of a fixed line broadband connection in the past five years alone. More generally, five years ago, around 250,000 premises had been activated for high-speed broadband services over the nbn™ access network. Today, that number is 6.2 million and growing, with the construction phase largely planned to be completed by mid-20204.
This connectivity access is important for businesses looking increasingly to cloud-based software and operating systems to support productivity goals, day-to-day activities, accessing new ideas, new markets and enhancing customer experience5.
The increasing use of cloud-based services for business efficiency and productivity leads to an increase in the volume of upload data business push out. Optimising cloud-based service benefits means business connectivity is even more critical; a business nbn™-powered plan designed to suit your business can become a part of business performance objectives.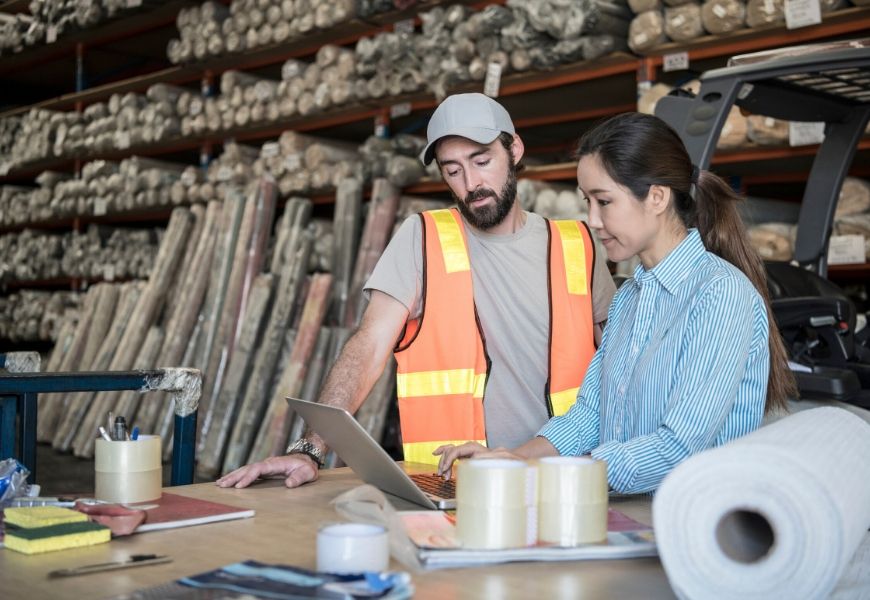 Cloud-based applications offer small and medium-sized enterprises (SMEs) the kind of capabilities that were once the sole domain of larger enterprises.
business nbn™ has been designed with business in mind. It's been designed to address common broadband needs like connection and assurance times, flexibility, bandwidth dependencies that consider upload speeds, and the ever-increasing requirement of networking infrastructure to support business applications like cloud software.
business nbn™ has also been designed to reduce network downtime, fault restoration time, and provide the option for business-grade support through a dedicated Australian-based team to retail service providers that can be scaled.
Small businesses considering investing in cloud services want peace of mind that they can access applications, and keep business running as usual. This is where business nbn™ wholesale product options step in with a target minimum uptime of 99.9 per cent and provide products that guarantee priority on the nbn™ access network.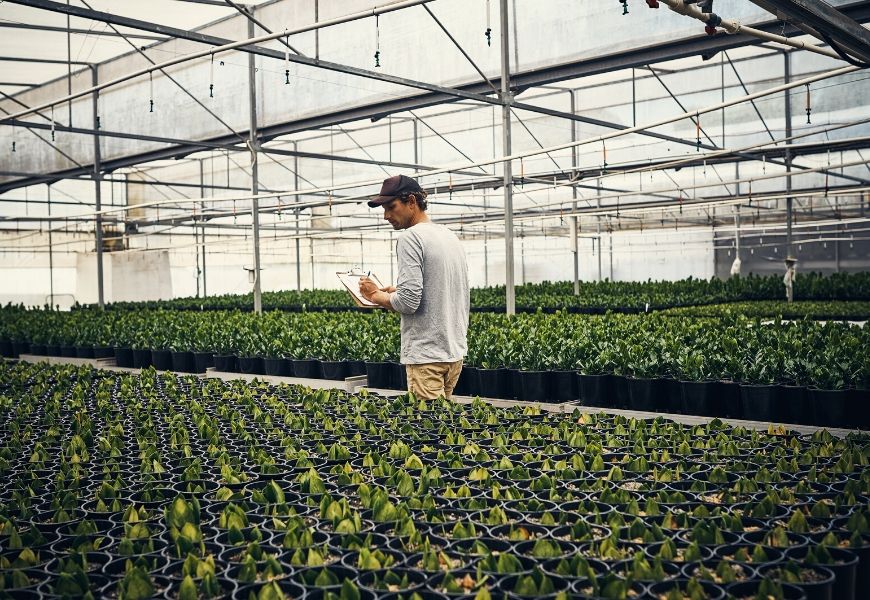 Seeking expert guidance and support
Understandably, small businesses may not have access to a dedicated network or information technology expert. We recommend consulting with a business nbn™ (ICT)-accredited adviser to guide the implementation of holistic network solutions for your business, considering your current networking needs, as well as the hardware and software (such as cloud applications) requirements of your business.
A business nbn™ accredited adviser can make recommendations on: applications; cloud solutions; collaboration; ecommerce; managed services; professional services; telehealth; and transition management.
Approximately 850,000 (at Nov 2019) Australian businesses currently use the nbn™ access network to help keep their online services running smoothly. It's important that small businesses consider the type of wholesale service and optional business nbn™ products that can help to boost their growth as part of an holistic digital strategy.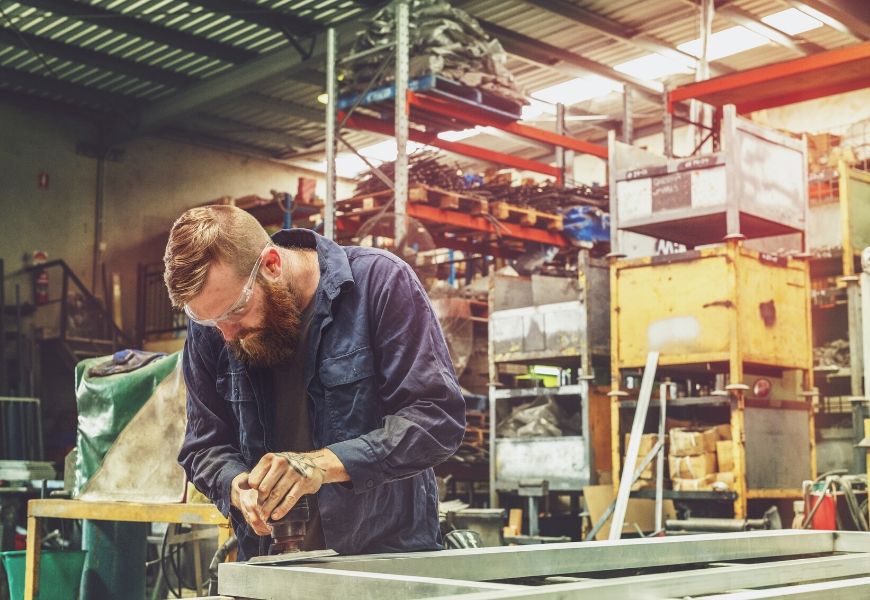 According to the Ovum report, The nbn™ broadband access network for business – a foundation of digital transformation, Australian businesses are the fifth-most enthusiastic adopters of cloud applications (of 12 countries examined), and seventh (out of 14 countries) for development and potential of Australian businesses in the ecommerce market. This suggests that small businesses are behind the growing digital trend being embraced by other business sectors.
Ovum further notes the importance of quality network infrastructure to help Australian businesses take advantage of network features like committed information rates and prioritised data, as well as service level agreements between RSP and end user.
The current rate at which the digital divide is closing between small businesses and larger enterprises is too slow. Many Australian small businesses have tapped into the perks of broadband connectivity, but many are lagging behind on the potential benefits of investing in digital technologies.
NBN Co's stated corporate purpose is to help lift the digital capability of Australia, including businesses small or large. We're working to achieve this goal by following through on our commitment to provide the infrastructure that will help power digital transformation.
Read the reports, and build your awareness and understanding. Consult with a business nbn™ (ICT)-accredited adviser to guide the implementation of holistic network solutions for your business.
1 Ovum was commissioned by NBN Co to produce The nbn™ broadband access network for business – a foundation of digital transformation report to provide an overview of the opportunities for Australian businesses to leverage the nbn™ broadband access network as they digitally transform their businesses.
2 The Connecting Australia report was commissioned by NBN Co in 2019. The report, including the insights and analysis contained within it, was prepared by AlphaBeta with the support of Xero, using Xero Small Business Insights data, publicly available data, and AlphaBeta estimates for the purposes of informing and developing policies to support small business in Australia.
3 While these findings imply correlation and not causation, they do reflect the importance of fast broadband services that meet the needs of small businesses. These connections underpin all digital interactions, including consumer engagement, business partnerships, and access to cloud technologies that help improve efficiency and competitiveness.
4 NBN Co's build completion commitment is that all standard installation premises in Australia are able to connect to the nbn™ access network as at the build completion date. This excludes premises in future new developments which will be an ongoing activity for NBN Co beyond the build completion date. It also excludes a small proportion of premises defined as 'complex connections' – which includes properties that are difficult to access, culturally significant areas and heritage sites – where connection depends on factors outside of NBN Co's control such as permission from traditional owners, and where network construction to allow such premises to connect will be an ongoing activity of NBN Co beyond the build completion date.
5 An end user's experience, including the speeds actually achieved over the nbn™ broadband access network, depends on the nbn™ access network technology and configuration over which services are delivered to their premises, whether they are using the internet during the busy period (typically, 7pm to 11pm), and some factors outside of NBN Co's control (like their equipment quality, software, chosen broadband plan, signal reception, or how their provider designs its network). Speeds may also be impacted by the number of concurrent users on the Fixed Wireless network, particularly during busy periods. Sky Muster™ satellite users may experience latency.
6 business nbn™ wholesale bundles are available on fixed-line technologies: Hybrid Fibre Coaxial (HFC), Fibre-to-the-Node (FTTN), Fibre-to-the-Building (FTTB), Fibre-to-the-Curb (FTTC), and Fibre-to-the-Premises (FTTP). business nbn™ Premium Bundle M isn't available on HFC, Fixed Wireless and Sky Muster™ Satellite technologies. business nbn™ Premium Bundle L is only available on FTTP services.