Reaping the benefits: ag set for $15.6 billion boost
The latest research reveals the nbn™ network can help support a $15.6 billion annual boost to Australian agriculture by 2030.
Since the earliest days of agriculture, technology and innovation have played an important role in sowing the seed of growth and development of the sector.
From helping to make manual labour more efficient, like the plough and tractor; to making the most of yields, including refrigeration and canning; and digital innovations, like sensors to monitor on-farm conditions; new and innovative technologies have consistently supported the evolution of agriculture.
And, with help from connectivity, its evolution looks set to continue.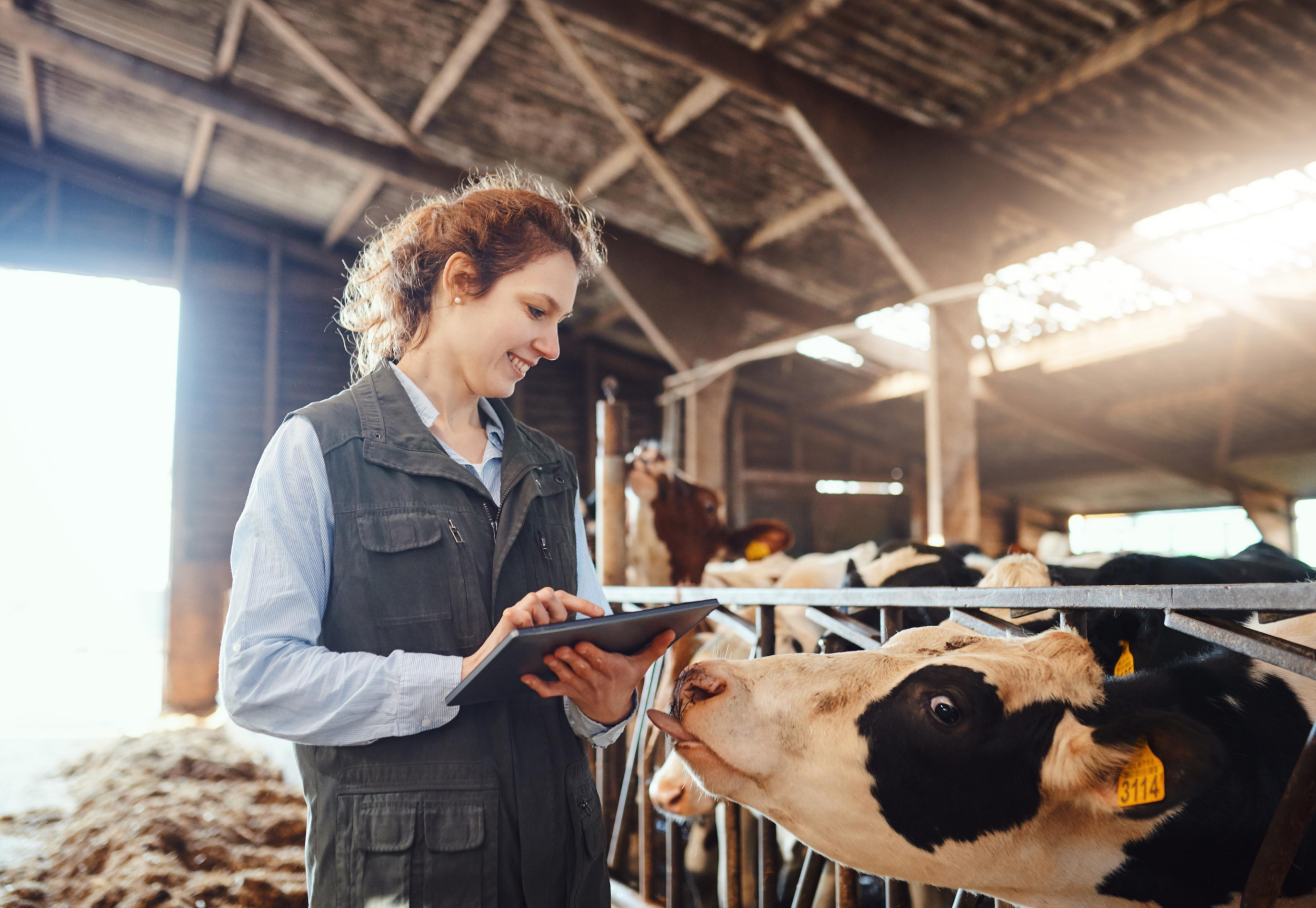 According to the latest research from Connecting Australia: Future of Farming, commissioned by nbn and conducted by AlphaBeta, the nbn™ network can help support vital growth in Australia's agriculture sector to help strengthen the economy.
The research estimates, by 2030, internet-enabled technologies could add $15.6 billion – an increase of 20 per cent – to the farming, forestry and fishery sectors' gross value of production per year.
And economic modelling undertaken as part of the research suggests that accelerated adoption of emerging technologies, enabled by connectivity (including services over the nbn™ network), can help deliver transformational growth to farming and agriculture in the next ten years.
This is especially encouraging given recent times.
Of course, the importance of connectivity to regional, rural and remote Australia is something we've long known, and has been the motivation behind initiatives including the business nbn™ Satellite Service and forming our dedicated regional-focused business unit.
(F)armed with connectivity
To achieve agriculture's goal of becoming Australia's next $100 billion industry, the research shows increased adoption of digital technology on-farm is essential.
With poor connectivity estimated to cost farmers up to $5 per hectare≠, the availability of services over the nbn™ network can help enable this important technology uptake across Australia.
Through increased adoption of digital agriculture, the research estimates up to $1.2 billion in increased premium agriculture exports by 2030.
As for the internet-enabled technologies set to enable the highest productivity growth in Australia, the research pinpoints those including technologies that help farmers:
make data-driven decisions ($8 billion productivity growth potential)
analyse real-time information ($4.3 billion productivity growth potential)
save time through automation ($3.3 billion productivity growth potential)
At nbn, we're focused on providing access to broadband services to help enable the agriculture sector to get the most from the opportunities available.
Sowing the seeds of connectivity
To help Australian farmers take full advantage of these kinds of digital opportunities, we're continuing to collaborate closely with the agricultural sector to design wholesale connectivity solutions that support these emerging technologies.
Through a combination of increasing adoption, improving education and awareness, enriching skills and building digital confidence, nbn is committed to working with the rest of industry to support Australian agriculture's $100b objective by 2030.
"Australia's farming community had been through a challenging time in recent years," says Tony Mahar, Chief Executive of the National Farmers' Federation, "but the sector continued to perform strongly in the context of global uncertainty brought about by COVID-19.
"We're excited about what could be possible in the years to come with the support of technology."
It's a sentiment we strongly share.
Just like innovation and technology have played an important part in the history of agriculture, we know services over the nbn™ network will play a crucial role in its future.
"Whether adopting sensors and analytics to help increase crop yields or using robotics to automate dangerous tasks and reduce workforce risks, there is significant scope for connected farming to grow exponentially across Australia, particularly as technology and infrastructure improves," says Tony.
ˆThe Connecting Australia report on agriculture was commissioned by NBN Co. and undertaken by AlphaBeta. AlphaBeta Advisors undertook analysis of the benefits of internet-enabled technology by categorising agricultural technology into 3 types of technologies (automation and robotics, decision support technology and monitoring technologies), identifying the degree of internet connectivity required, and estimating the potential benefits of these technologies to different agricultural uses (e.g. dryland cropping) to 2030. The analysis is aligned to and builds on the Farm Institute of Australia, Accelerating precision agriculture to decision agriculture 2017 project.
≠The Cost of Digital Inequality in Regional Areas
A rural nbn™ user is defined as an individual who has a home internet connection and lives in non-metropolitan suburb/postcode where nbn™ is at least 90% rolled out, this comparison has been made with individual who aren't connected to the nbn™ network.