No bull, just science at Lawsons Angus
It's always been about data at Lawsons Angus – and now connectivity is helping the highly-successful seedstock supplier to make the most of it.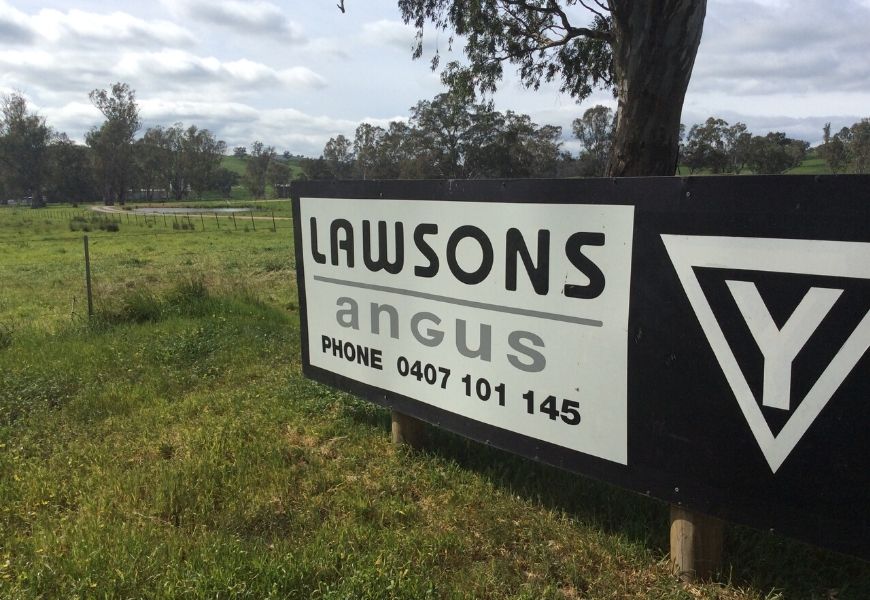 Head out to Lawsons Angus, Australia's largest Angus beef genetics seedstock supplier, and you'll quickly discover there's no bull, just science.
Bulldust, that is.
For there's plenty of impressive bulls to be found at Claremont, the 260-hectare property that makes up the company's Victorian division.
Located 130 kilometres northeast of Melbourne at Glenburn, about half an hour's drive off the Hume Highway, it's here that Lawsons Angus originated fifty years ago.
And, right from the start, it was all about the data.
Back in 1970, three Angus cattle studs – one of them now trading as Lawsons Angus – joined forces to form the Performance Tested Angus Group, whose goal was to "promote and standardise the use of performance records in the assessment of the genetic value of Angus Bulls".
Each stud kept records – meticulously gathering data – towards their aim of producing Angus cattle with the fastest growth rate, highest fertility and other commercially desirable qualities.
Fast forward to today and Lawsons Angus is still all about the data, albeit now with a little help from connectivity.
On the back of this scientific approach to raising cattle, operations have expanded across the country: to Esperance in Western Australia and the Central Tablelands in New South Wales, as well as in Roma, Queensland, where Lawsons conducts an annual bull sale.
But it's at the original family farm in Glenburn that we meet with second-generation owners Harry and Ruth Lawson, and Farm and Data Manager Michelle Muller from the Bull Unit, to find out how they're using services over the nbn™ broadband access network to help keep their strong history of innovation moving into the future.
Lawsons Angus was started by Harry's father half a century ago and, stepping foot onto lush Claremont, it's apparent the property – and business – has continued to evolve and remain focused on innovation.
With 50 years of animal data under their belts, Harry explains it's all about genetics at Lawsons with animal welfare also central to achieving their goals.
Lawsons, he says, is characterised by partnerships.
Whether it's the partnership established in 1999 with Gardiner Angus Ranch in Kansas, America, or its more recent relationship with GrowSafe based in Canada, Lawsons seeks out partners that can contribute the science and innovation necessary to deliver large lines of consistent genetics.
And it's this relationship with GrowSafe that has seen Lawsons recently make a further step-change.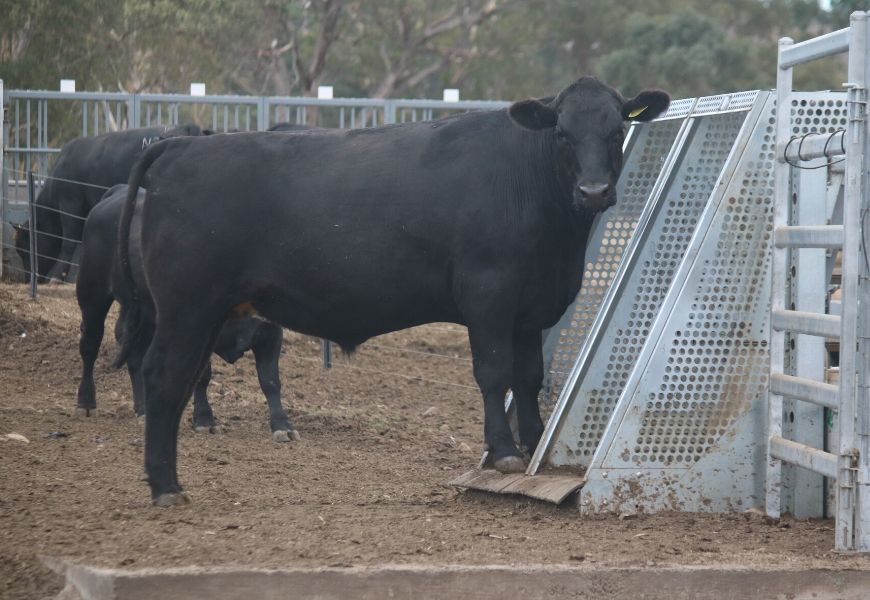 GrowSafe's technology, including its feed intake system, allows Lawsons to non-invasively gather data from its stock to support business decision-making.
Each day, its animals are effortlessly weighed as they stand on the GrowSafe scale to drink, allowing daily feed intakes and weight-gain to be captured in real-time. It's then sent automatically and wirelessly to the 'GrowSafe Cloud'.
The data is analysed and feedback provided to Lawsons on each animal, which in turn guides day-to-day management and contributes to the team's longer-term genetic goals.
"It's taken our management systems to another level," says Harry.
"Six-and-a-half million points of data are transferred from Lawsons to GrowSafe in Calgary, Canada, each day."
And helping to make that data transfer possible is NBN Co's Sky Muster™ satellite service.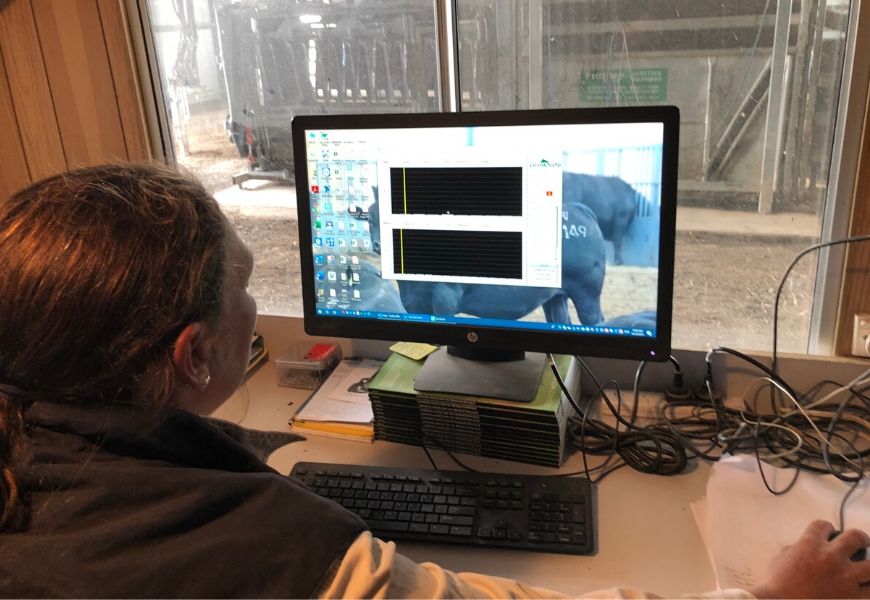 Partnering with connectivity
Just as Lawsons were investigating the use of GrowSafe, they were also searching for the final piece in the connectivity chain back to Canada, and between their operations across Australia.
It was then they signed up for a plan on the nbn™ Sky Muster™ satellite service.
"It was the only option to allow us to utilise the GrowSafe system," says Michelle, as she monitors data from the system in the paddock, which is simultaneously being sent to Canada via their nbn™ access network connection.
"This helps us raise better bulls that will help make our customers more money with less resources," says Harry. "Since as much as 75 per cent of all production costs come from feed, a more efficient calf, cow or bull can translate into significant cost savings."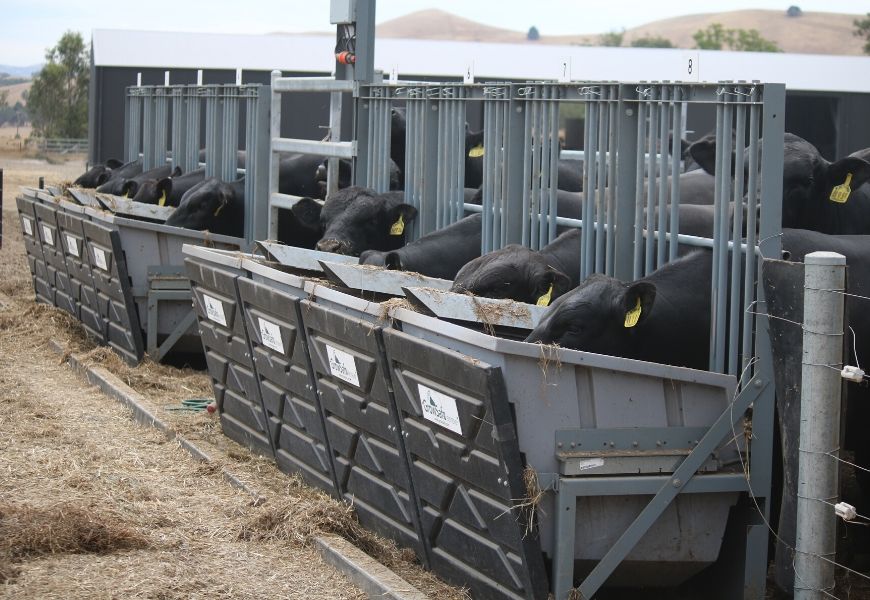 Additional advantages in monitoring animal health, resource utilisation, product safety and even less erosion due to minimising animal movements are all apparent from the GrowSafe system. In the interests of reducing each animal's carbon footprint, Lawsons even has plans to use the technology to minimise the methane from each animal by tweaking the feed, based upon the data collected.
Further to managing the genetics and feed intake via the nbn™ access network, the company's sales across Australia have been aided by embracing online bidding platforms. The online trading site AuctionsPlus recently provided the interface for Lawsons to take remote bids from farms across Australia.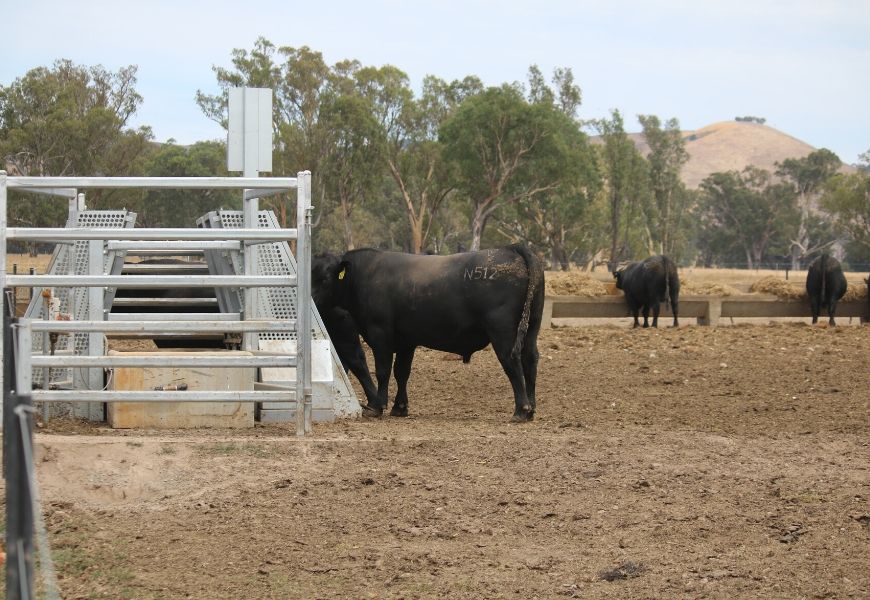 Sky Muster™ a plus at Lawsons
Claremont currently has two nbn™ Sky Muster™ satellite services through its phone and internet provider. One is on the rooftop of the operation's main shed, and the other on the house on a separate adjoining lot.
At the house, says former school teacher Ruth, they're considering signing up for nbn™ Sky Muster™ Plus to take advantage of the unmetered data for internet essentials* for work she does for the business, and to partition this from the data used by the kids in the wider Lawson family.
Now in its 50th year of operation, and with Victorian Production Sale number 49 complete, Lawsons is confidently focused on innovation in the science of genetics.
"The system we've put in place," says Ruth, "would simply not have been possible without [the] nbn™ Sky Muster™ satellite [service]**".
And, on the science, Harry adds: "Breeding bulls is notoriously driven by fads, not facts. At Lawsons Angus, we believe in proven science".
A brawny Scottish breed, Angus cattle first came to Australian shores in the early 1820s, arriving in Tasmania and then, 20 years later, Queensland's Darling Downs.
With a pedigree dating back more than 1000 years, the solid black "moderate-sized, muscular animals" are "known throughout the world for their ability to consistently produce the finest high quality beef".
* Exclusions and fair use conditions apply. If you're accessing your connection via a Virtual Private Network (VPN), or applications that do not use HTTP/HTTPS protocols, all activities will be metered, even those specified above as 'unmetered activities'. For more information on which internet activities are unmetered and exclusions visit www.nbn.com.au/skymuster-plus or speak to your internet service provider. For details on fair use conditions, contact your internet service provider. Note the types of data that is unmetered is constantly subject to change, please refer to nbnco.com.au/skymuster-plus for the most up-to-date information.
** Your experience, including the speeds actually achieved over the nbn™ network, depends on the nbn™ access network technology and configuration over which services are delivered to your premises, whether you are using the internet during the busy period, and some factors outside nbn's control (like your equipment quality, software, broadband plan, signal reception and how your service provider designs its network). Satellite end users may also experience latency.