Powering regional tourism through connectivity
The Fold Media, Innovate with nbn® Grants Program winner for Tourism in 2021, is harnessing the power of broadband to showcase the best of regional Australia.
The nbn® network is the essential infrastructure that helps connect people to each other and provides access to the crucial tools and services that support everyday needs in a fast-changing digital world.
nbn has a strong commitment to support residential and business customers in regional Australia by extending our connectivity further into those regions.
It's an opportunity John and Rebecca Guest, the husband-and-wife team behind digital startup, The Fold Media, have taken full advantage of.
"What John and I found after moving our family to the Southern Highlands, New South Wales (NSW) was that we seemed to find out what was going on in the area after it happened," says Rebecca.
"And we found access to really interesting lifestyle information quite hard to find. So, the idea of The Fold Southern Highlands was born."
Promoting regional Australia
The Guests' solution was to create a digital portal designed to put the best a particular region has to offer – from wonderful places to eat and relaxing bushwalks, to information on local artists – into the hands of residents and visitors.
"It's just really a wonderful celebration of the area that we live in," says Rebecca.
The approach has been so successful, The Fold has now launched a second online destination covering NSW's Illawarra region, and is working on expanding the concept into a national website and complementary mobile app.
The Guests' clever use of digital connectivity to enhance the lives of Australians in regional areas saw them named the 2021 Innovate with nbn Grants Program Tourism category winner.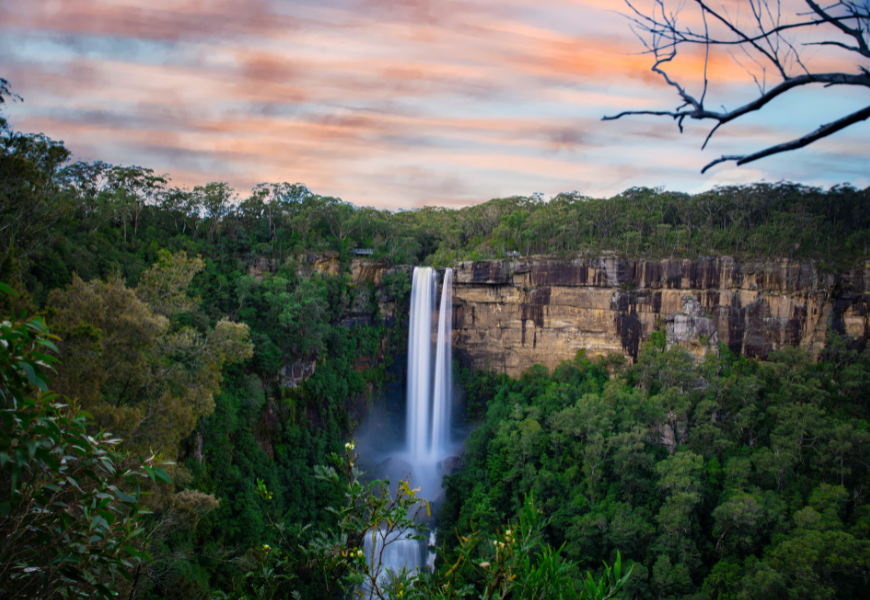 Fitzroy Falls in the Southern Highlands, NSW
Innovate with nbn Grants Program
Encouraging businesses from regional areas with their technology-led ideas, the Innovate with nbn Grants Program aims to facilitate and support further growth.
It's run in partnership with the Regional Australia Institute, and is one example of nbn's commitment to lift the digital capability of people and business in regional Australia.
Grants of $10,000 across seven categories – Agriculture, Arts, Education, Health, Indigenous Business, Tourism, and Women in Regional Business – were awarded to innovative businesses enabled by the nbn network. The overall Innovate with nbn Champion received an additional $25,000 grant to help support their bright idea.
Thinking bigger with broadband
Rebecca says winning the Innovate with nbn Grant has enabled them to take their business to the next level and push the boundaries of what The Fold can offer consumers.
"It's been an absolute game changer for The Fold Media," says Rebecca.
"The concept that we won the grant for is called 'Pocket Host'. Essentially, it's a mobile app designed to really create an amazing customer experience for guests at accommodation."
Upon check-in at a local motel or caravan park, guests connecting to Pocket Host would receive useful information on their phone or digital device, such as their complimentary Wi-Fi password and the contact phone number for reception.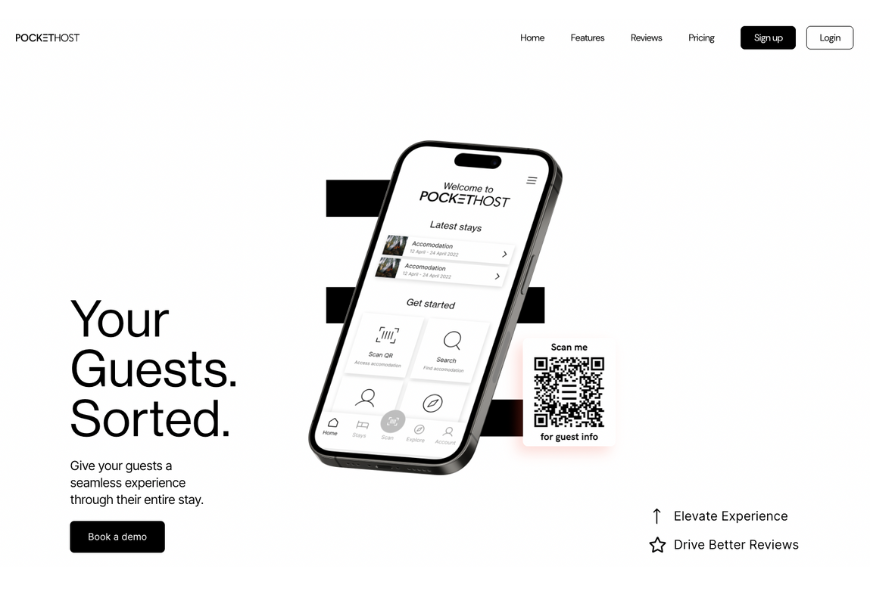 In addition, the app will also tap into The Fold's national media website platform, currently in the process of being expanded to cover all of regional Australia.
"Pocket Host will be able to tell those guests great places to eat nearby, what festivals might be on, what markets might be on down the road…" says Rebecca.
"So, essentially, really creating an amazing experience during their stay."
Rebecca says there are also benefits for local businesses thanks to encouraging visitors to explore and spend money in a boost for the regional economy.
Enabled by the nbn network
John says access to the nbn network plays a huge role in enabling connectivity for consumers and businesses in regional Australia.
"The acceleration of e-commerce over the past two and a half years due to COVID, and just digital innovation in general, means businesses need to be online to access the broadest customer base that they can.
"There are some really, exciting products and services that are only made possible by connectivity, and the nbn [network] is a big part of that in Australia."