Gathar round: helping food lovers connect
Gathar, Innovate with nbn™ Grants Program winner for Women in Regional Business, is harnessing the power of connectivity to bring people together through food.

Jodie Mlikota loves hosting dinner parties.
Yet, she's less enthused about the hard work needed to prepare for a great gathering of guests, running in and out of the kitchen, and the drudgery of the after-dinner clean-up.
Growing up in rural Queensland, she fondly remembers the large and boisterous meal-based gatherings organised by her gregarious Italian family – but also that it wasn't as fun for everyone.
"My Dad's a sugar cane farmer and we always had big dinner parties, whether at my grandmother's house next door or my Mum hosting them," says Jodie.
"But it was always the mums or aunties and grandmas who were stuck in the kitchen cooking and running around after everyone."
Convinced there was a better way, years later Jodie hit upon a solution.
In 2017, tasked with creating a startup business idea as part of her university studies, Jodie responded with Gathar, a concept designed to make entertaining at home easy, which she soon launched with great success as a real-world online business.
Taking the pain out of parties
Dubbed 'the Airbnb of dinner parties', Gathar creates unique dining experiences in people's homes, weekend getaways and offices by enabling customers to book chefs, cooks or caterers to come and do all the hard work in the kitchen.
"Gathar had been something I'd been thinking about for a while," says Jodie.
"When I was having friends over for dinner, usually at the end of the night when you're washing up, you think 'Gosh, that was fun, but so much hard work. Why doesn't something exist where you can easily book someone to come over and cook?'
"So, through Gathar, you can jump on and book an amazing cook or chef or grazing stylist, called 'Culinarians', nearby to come over and take care of all the hard work."
Since its humble beginnings in Queensland's Cairns four years ago, Gathar has quickly grown in popularity, attracting converts in 27 locations across Australia.
Jodie Mlikota, Co-Founder of Gathar
The company's innovative tech platform has also proved a boon for hundreds of participating small businesses – ranging from chefs to catering companies – to help them grow and prosper, particularly in regional areas.
Innovate with nbn™ Grants Program
Jodie's embracing of broadband connectivity to help expand her innovative startup has also seen her take out the Women in Regional Business category of the 2021 Innovate with nbn™ Grants Program.
Now in its second year, the program aims to help regional businesses transform their ideas into game-changing achievements, like Gathar.
Run in partnership with the Regional Australia Institute (RAI), the Innovate with nbn™ Grants Program is part of nbn's commitment to lift the digital capability of people and business in regional Australia.
Innovative businesses enabled by the nbn™ network have been awarded grants of $10,000 across seven categories: Agriculture, Arts, Education, Health, Indigenous Business, Tourism, and Women in Regional Business, with the overall Innovate with nbn™ Champion awarded an additional $25,000 grant to help support their bright idea.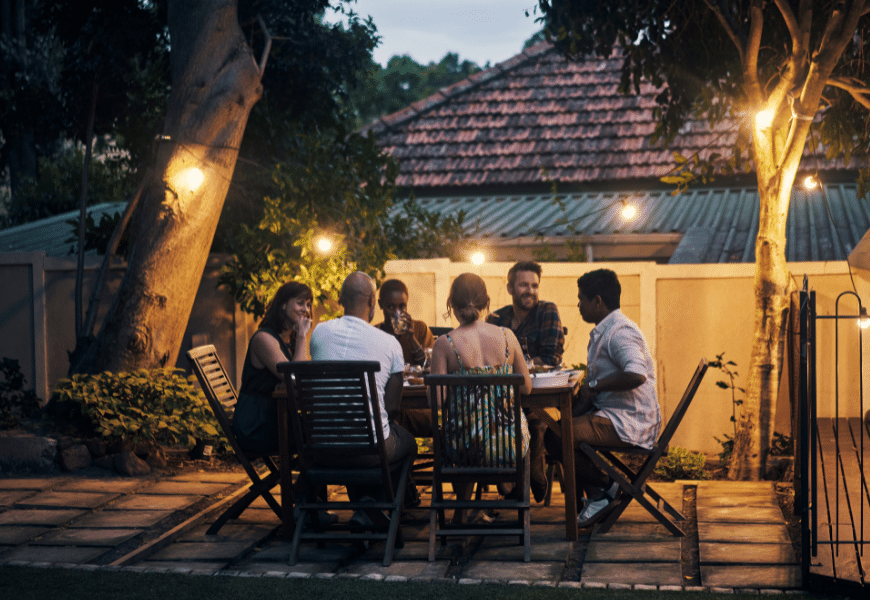 As a female entrepreneur based in Cairns, Jodie says she was thrilled to win the Women in Regional Business category.
"Being a part of the application and then becoming a finalist in itself was massive," she says.
"We were super chuffed when we got that news and then when we won on the night, we were really excited.
"It was such a great night to hear about all the other finalists and the winners, and kind of highlights how amazing the innovation is in the regions. It's so cool to be amongst that group."
Jodie says she plans to use her $10,000 Innovate with nbn™ Grant to expand Gathar into new locations and bring more regional businesses onboard.
"I think of our team as our 'Culinarians'," she says.
"They are independent contractors, so all the Culinarians that we work with on the platform have their own businesses and they sign up with Gathar and we partner with them really to grow their businesses. And that's a big part of what the nbn™ Grant is going to enable us to do – bring on more of those Culinarians."
While Gathar has now gone international, with a small team in the Philippines and one soon to be launched in the United States, Jodie is keen to grow the business' footprint in more regional areas of Australia ranging from Port Douglas in far north Queensland down to Tasmania.
"We've got this great problem where we are growing so fast that we've got all these hosts that want to book Gathar and we need to keep up with the supply of lots of Culinarians."
The smaller populations in regional areas, however, can make it difficult to find enough chefs or people passionate about cooking to start their own business.
"So, that's what this grant's all about. It's going to help us resource up in those locations and grow more businesses through Gathar."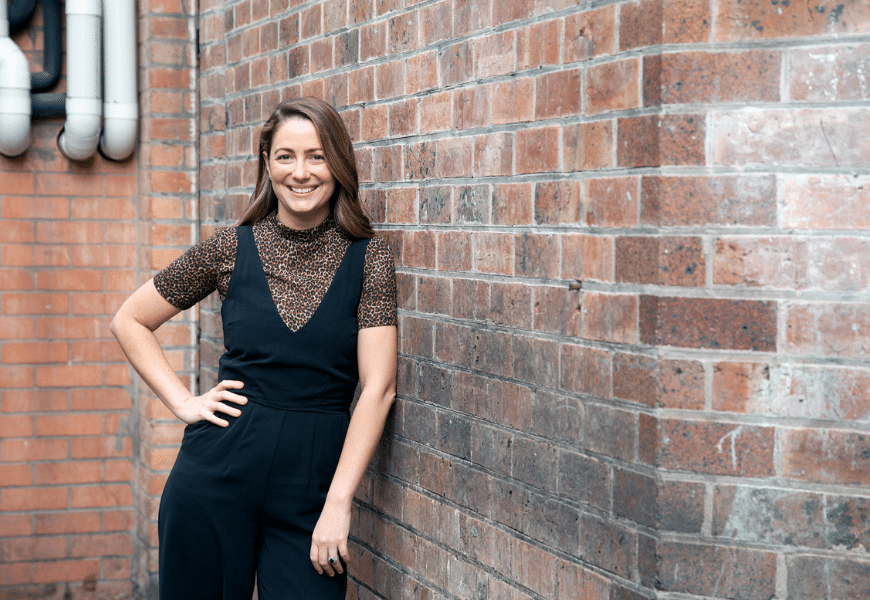 With the world this week marking International Women's Day (IWD), as a female entrepreneur based in a regional location, Jodie has no trouble identifying with this year's IWD theme: #BreakTheBias.
"I think it probably touches on getting over any misconceptions people might have about females or entrepreneurs from a regional area," she says.
"Thinking, 'Are they as strong an entrepreneur, as a business owner, as our counterparts, whether they be male or from a metro location?'"
To Jodie, the answer is simple.
The best way to break that bias is to achieve, so the results speak for themselves.