Business down south in Hobart projected to go up, up, up
Access to services over the nbn™ broadband access network is expected to create up to 870 new local businesses in Hobart by 2021.
Tasmania: it's one of the world's great unspoilt regions.
Separated from Australia's mainland by the Bass Strait, the Apple Isle offers stunning natural wonders, a diverse and thriving ecosystem, and a rich history etched into its architecture and landmarks.
And while Tassie's capital city, Hobart, may seem remote by distance – located more than 700 kilometres south of Melbourne – it's not remote by connectivity, with access to fast broadband over the nbn™ access network helping to open up a world of possibilities.
New research reveals that services over the nbn™ access network are projected to help generate up to an estimated 870 new businesses and up to an estimated 8430 additional digital jobs in Hobart by 2021.
Commissioned by NBN Co, the Regional Australia Institute (RAI) has compiled the Hobart Business Growth Opportunities report. This report uses research from AlphaBeta's first national economic and social study into the impact of the nbn™ access network (also commissioned by NBN Co). The report highlights that the arrival of the nbn™ access network in Hobart is expected to drive innovation in the region.
The report indicates that up to an estimated 1250 self-employed workers are expected to emerge by 2021, thanks to connectivity. This is compared to 2017, where there were up to an estimated 180 new self-employed Tasmanians.
"Fast broadband provides more competitive market conditions, both inbound and outbound," the report shares. "So it is necessary to engage with digital technology in ways that build on existing strengths, capture new growth opportunities and transition people to less vulnerable jobs so that more is gained from fast broadband."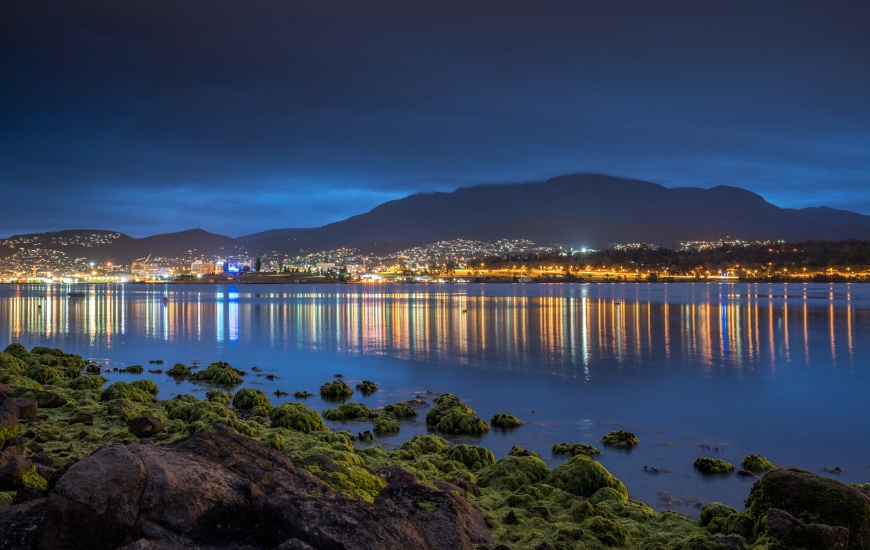 With nearly half of Hobart's workforce identified in the report as having a medium or high vulnerability to automation, strides towards self-employment are important to give individuals greater control of their work-life balance and the ability to scale their income stream.
TasICT's Chief Executive Officer Phil Pyke says, "Access to fast broadband has seen an evolution, or perhaps a revolution, for businesses in Hobart, especially start-ups and home-based businesses that rely on online applications to operate.
"Global reach continues to assist local companies that have access to the nbn™ access network, and it is increasingly the driving force for growth in Tasmania's ag[riculture]-tech, advanced manufacturing and defence industry."
Maximising a fast-broadband future
RAI's optimism for the future of Hobart's workers is buoyed by the strong foundations seen in the existing workforce.
According to Census data, more than 88 per cent of residents over the age of 15 are actively working#. According to the RAI report, 32 per cent of these residents are considered professionals. Clerical and administrative (19 per cent), community and personal services (12 per cent), managers (12 per cent), and technicians and trades (9 per cent) round out the other top-five occupations in Hobart. And they're all well suited to new business opportunities.
Hobart is also above the state's average for its number of owner-managers, knowledge-intensive business services, research-and-development managers and patent applications. This indicates that innovation is already ingrained in the city, bringing confidence to RAI that its growth predictions are realistic.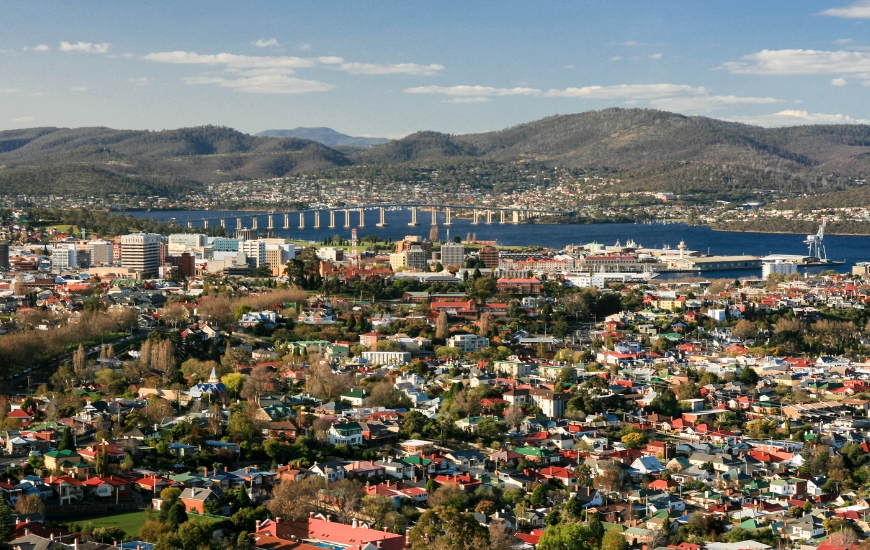 RAI's Chief Executive Officer Jack Archer says, "Hobart has responded well to the early introduction of the nbn™ access network, building on its strength of a high concentration of professional, clerical and administrative workers. These industries depend on digital technologies such as large data transfers and videoconferencing,* so access to fast broadband should assist them to grow and help to maintain Hobart's competitive position in the state and the nation."
It should come as no surprise then that the report's innovation and entrepreneurial capacity rankings place Hobart first out of Tasmania's 29 local government areas.
In addition, the report notes: "To support an innovative business environment, a skilled workforce is also necessary and is related to the human-capital indicators. Hobart is currently performing well in this aspect, particularly with strong performance in high school completion levels and university qualifications that would be required for highly skilled jobs."

Tasmania's rollout almost complete
It's not just the state capital that's expected to benefit from connectivity; the rollout of the nbn™ access network is almost complete in Tasmania.
More than 269,000 homes and businesses can already order a service through a phone or internet provider, with the remaining 2600 expected to be ready to connect this year.
nbn™ local Manager for Tasmania Russell Kelly, for one, can't wait!
"With the rollout of the nbn™ access network expected to be complete in Tasmania in the coming months, Hobart is in a strong position to take advantage of a connected workforce to help drive growth and reach new markets.
"It's encouraging to see positive signs of growth as a result of connectivity. I'd encourage all local businesses to speak with their service provider about what business-grade plans over the nbn™ access network are available and how they can best leverage these services to help expand their market and increase productivity."
* Your experience, including the speeds actually achieved over the nbn™ network, depends on the nbn™ access network technology and configuration over which services are delivered to your premises, whether you are using the internet during the busy period, and some factors outside our control (like your equipment quality, software, broadband plans, signal reception and how your service provider designs its network). Speeds may be impacted by network congestion on nbn's Fixed Wireless network, including during busy periods. Satellite users may experience latency.

# Australian Bureau of Statistics, 2016 Census QuickStats. Licenced under the Creative Commons Attribution 4.0 International Licence.