Are you ready for an easy breezy connected summer?
Enjoy a stress-free connected summer – including video streaming, online gaming and quality screen time with loved ones – with these practical tips…
As we head into the holiday season, for many Australians, relaxing and enjoying online entertainment and staying connected with family and friends on-screen will be top of mind.
With multiple digital devices in homes across the nation competing for the same household bandwidth, now is a great time to prepare for your summer of streaming, video calling and online gaming by reviewing your broadband speed plan and optimising your home internet set up.
To make things easier, we've compiled some practical tips – including handy insights from the Viskovic family – to help you make the most of your connected summer.
Communicating online with work colleagues and loved ones more than ever, in 2021, video conferencing over applications such as Zoom, Microsoft Teams and Skype surged 440 per cent compared to pre-pandemic levels.
The trend helped encourage more than 645,000 Australian households to upgrade their nbn™ network powered service provider plan from Home Basic and Home Standard wholesale speed tiers, to the Home Fast wholesale speed tier and above.
Households just like the Viskovic family in Perth, Western Australia.
With parents Boris and Sue and their four children aged 10 to 16 regularly using multiple connected devices simultaneously, Sue says the time had come to revisit their internet plan in favour of one that better suited their needs.
"Between four iPhones, three iPads, the TV, two Alexa speakers and one Google speaker playing Spotify, a desktop gaming computer and two work laptops, we can have up to 12 devices connected at once," says Sue.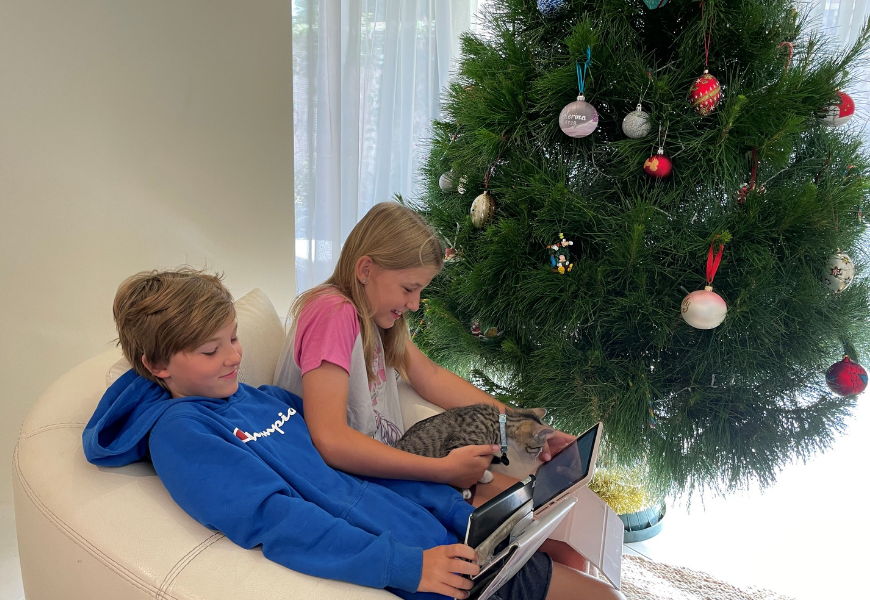 The busy working mum says the positive side of leading such a highly connected lifestyle was enjoying a diverse range of digital activities, from video streaming their favourite shows and FaceTime calling interstate family members, to ordering groceries online, piano lessons via iPad and listening to podcasts.
Despite setting up Wi-Fi extenders in their two-storey home, the resulting digital traffic jam from so many competing devices on their home network meant their experience could also be frustrating.
"It was infuriating at times," says Sue.
"Sometimes it was just a case of kicking someone off an app or game, or not being able to watch what we wanted on Netflix.
"My son has wanted to stream his gaming, but our slower speeds made that impossible."
Both Sue and Boris also often work from home, adding to the demands on their Wi-Fi network.
A summer holiday solution
Yet it was their decision to spend the summer at home, after cancelling a planned trip to see family in Tasmania, that proved the catalyst for the Viskovics to up their connectivity game.
Faced with the prospect of more bandwidth issues amid their family's looming summer digital data deluge, they recently upgraded their nbn™ powered service provider plan from a Home Standard nbn wholesale based download speed plan to Home Fast.
"We have much happier kids now who can explore their individual interests by being able to easily stream simultaneously."*
While there are plenty of outdoor family activities planned over the summer, including heading to the beach and day trips, Sue says everyone is looking forward to enjoying their next-level connectivity.
"We do love movies in this house, and everyone likes different genres so it's not unusual to have four different ones being streamed at once.
"My son is a keen gamer and he is more excited about it than anyone!"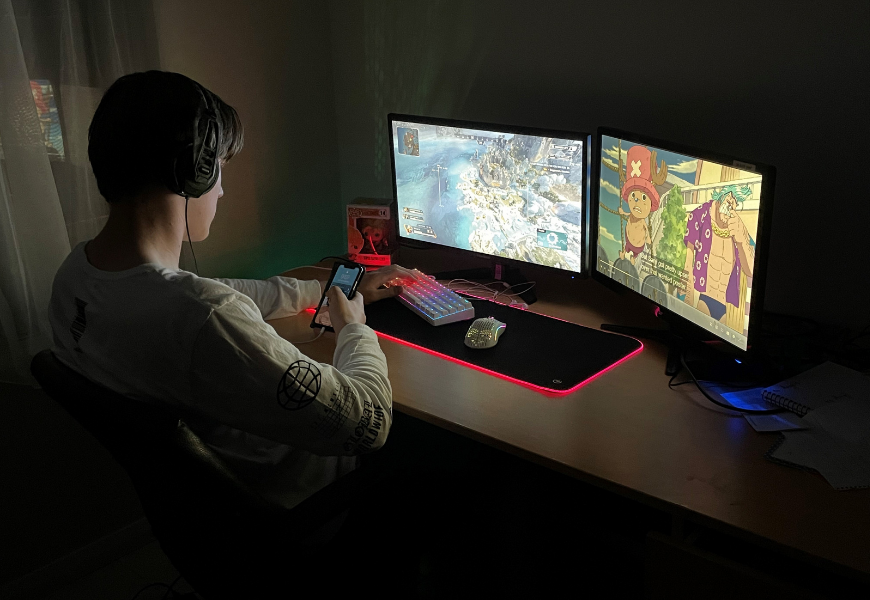 It's not just the Viskovics who'll be enjoying streaming entertainment this summer.
With so much content to choose from, it's no wonder streaming services such as Netflix, Amazon Prime, Paramount+ and Stan are booming.
If you plan to kick back and catch up on the likes of Squid Game or Cowboy Beebop as part of your holiday relaxation plans, there are some simple steps you can take to enhance your viewing experience:
Position your router or modem where your Wi-Fi signal can easily reach your TV

Avoid buffering by ensuring your internet speed plan can support your streaming needs

Set up your own profile to enjoy curated content based on your viewing habits

Check your settings to ensure you are watching the highest quality video format your TV or device can support
If you're heading off on holidays and want to take some entertainment with you, consider downloading some movies, music playlists or games for your devices before you leave.
Downloading content will ensure they're accessible even if you don't have access to Wi-Fi at your destination.
With all this online activity, follow nbn's Top 5 tips to make the most of your summer of entertainment:
Run a test before a big event or important online catchup to make sure your tech is working, and software is updated. 
Assess your Wi-Fi signals and, if weak, try moving your modem to a raised and central location in the home to reduce interference and get better coverage.  
Check your modem features because high performing modems have the potential to provide stronger Wi-Fi signal, strength and stability.  
Look at the number of devices connected at one time as basic modems can generally support eight devices connected simultaneously. 
Check the upload speeds on your broadband plan and talk to your phone and internet provider to ensure you have the right plan to support your needs. 

* nbn is very happy with the Viskovic family's experience with the nbn™ network. Of course, experiences may vary. Your experience, including the speeds actually achieved over the nbn™ network depends on the nbn™ access network technology and configuration over which services are delivered to your premises, whether you are using the internet during the busy period, and some factors outside nbn's control like equipment quality, software, broadband plan, signal reception and how your service provider designs its network.