A cut above: connectivity helping Sustainable Salons
Discover how connectivity is playing its part to help social enterprise, Sustainable Salons, continue its important work of making salon waste history.
You know that hair that falls to the ground during a haircut, collecting around your chair in time to the snip-snip of the hairdresser's scissors or soft drone of the clippers?
Did you know that discarded hair can now be recycled and used – as a 'hair boom' – to mop up oil spills on land and at sea?
True story!
At least, it is when you get the chop at a Sustainable Salons accredited business.
A not-so-hair-brained scheme thought up by founders Paul Frasca and Ewelina Soroko, Sustainable Salons is the Botany-based social enterprise that's helping its 1000-strong members to reduce their impact on the planet and invest in local communities.
The environmentally conscious duo – Paul, a hairdresser and Ewelina, in fashion sustainability – teamed up to help make salon waste history after discovering all that rubbish had nowhere to go.
In one year alone, Australian salons would send one million kilograms of recyclable aluminium to landfill. There had to be a better, more sustainable way.
So, in 2015, Paul and Ewelina set out to make an impactful change to the hairdressing industry, launching Sustainable Salons.
"Everything that used to go through the drain or in landfill, they [members] can now recycle with us," says Ewelina.
Plastics, metals, hair, chemicals, disposable hygiene products… up to 95 per cent of salon waste from member salons are now being diverted from landfill.
And the resulting numbers, really, say it all. Thanks to the efforts of Sustainable Salons, achievements so far include:
Diverting 118,600 kilograms of metals from landfill
Collecting 28,700 kilograms of hair to soak up 95,800 litres of oil in land or ocean spills
Recycling 29,600 litres of chemicals into water to use in construction and manufacturing
Donating 90,000+ ponytails to charitable organisations and wigmakers to help those suffering from medically-induced hair loss
Funding 118,000 meals to feed the hungry, via OzHarvest and KiwiHarvest, from the proceeds of recycling salon materials
Image carousel: use the left and right arrow keys to change the image
The work done by Sustainable Salons has been made possible with help from the nbn™ network, especially during the COVID-19 pandemic.
With more than 60 employees in Australia and New Zealand, internet access is crucial to help get their important work done.
Prior to connecting via nbn, says Paul, "We were really just going through internet hell. Our productivity was just so bad. We couldn't even share files between computers… we were doing 'snail mail' inside our own office."
But that changed once the business connected to services over the nbn™ network.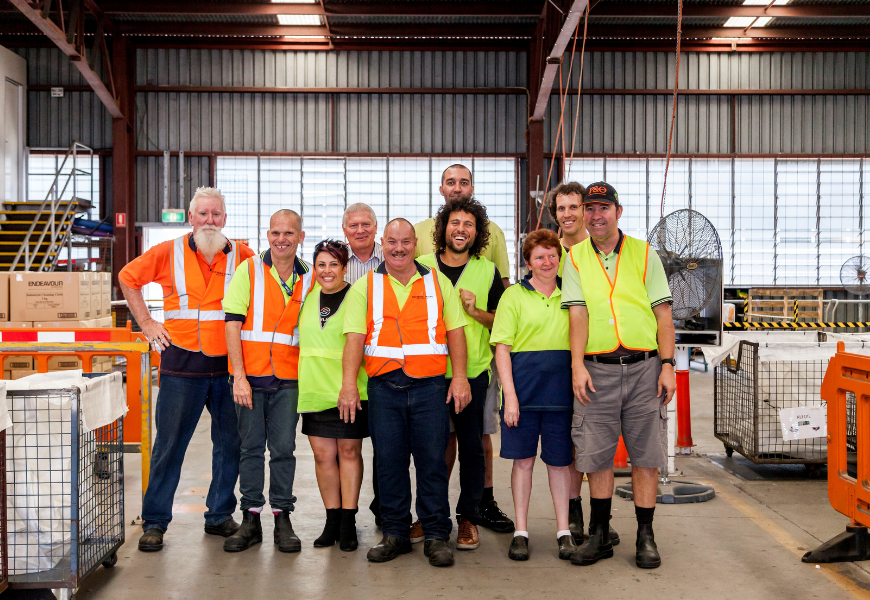 Behind the scenes with Paul and some of the Sustainable Salons team
"Once the nbn came, I was so excited, I was probably the first person to sign up," says Paul, who uses connectivity for everyday work activities including interacting with salons and members online; connecting with staff and partners across Australia and New Zealand over video, VOIP and email; and working collaboratively across sites on shared documents.
The improved connectivity was especially helpful during the challenges of 2020, says Ewelina.
"During COVID, being on the nbn was crucial for us to pivot our business into cloud-based platforms, video calling… having a really good connection is definitely key." *
And just like the benefits of leading more sustainable lives and businesses are clear, to Paul, so too are the benefits of fast broadband equalling "better business for all". *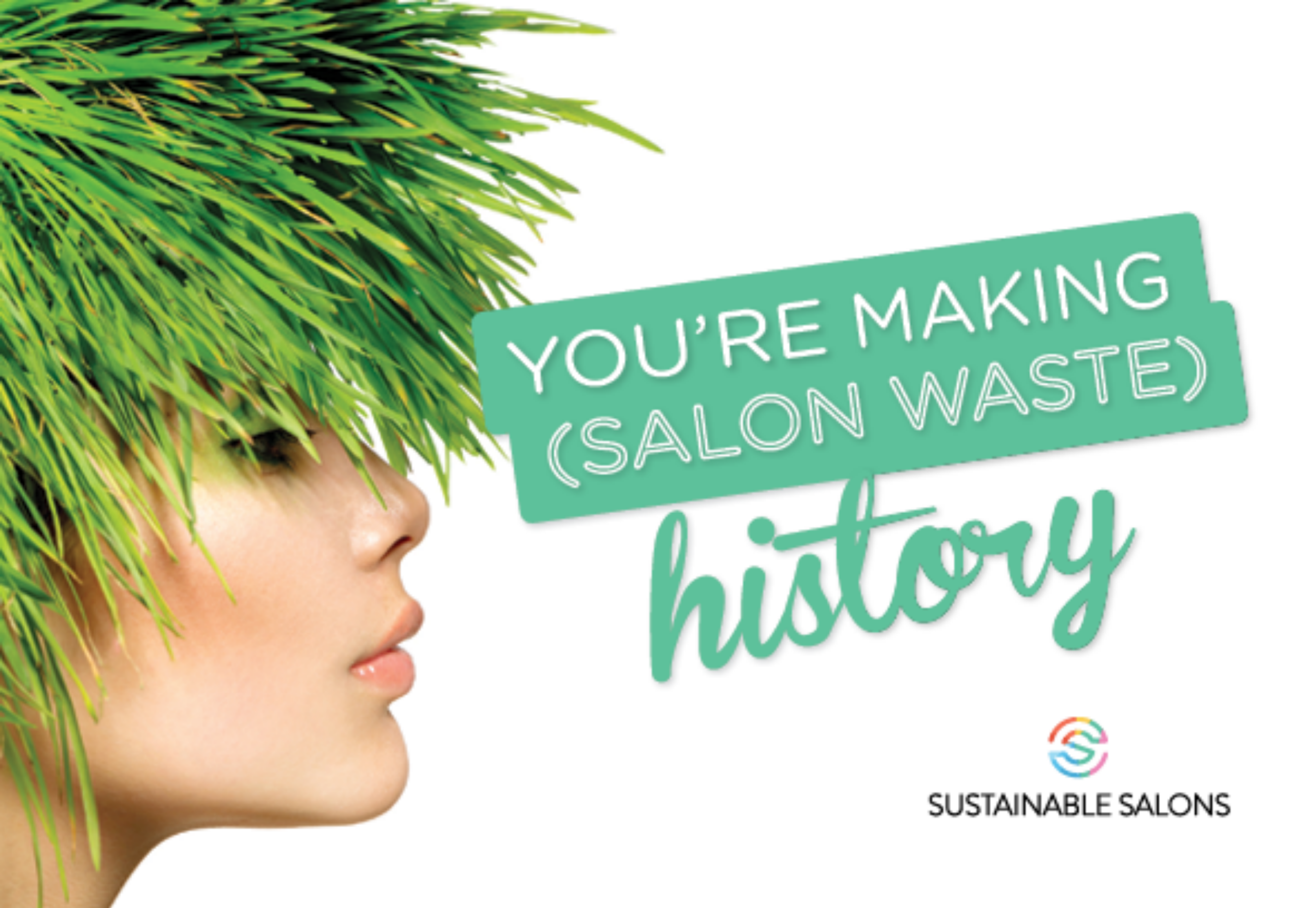 Sustainable Salons member marketing
In January 2021, nbn released its first Sustainability Report, which lays the foundations of the company's commitments to working with communities to help create a stronger, more inclusive nbn and Australia.
The report includes nbn's six sustainability material aims:
Create social equity through digital inclusion and capability to maximise the benefits of connectivity for all Australians.
Empower individuals, businesses and communities to stimulate economic productivity and growth.
Operate a trusted, secure and reliable network to provide all Australians with access to the essential communications infrastructure they need to be productive and to stay connected.
Reduce emissions and address climate risks to support a more sustainable business, network and low carbon Australia.
Set the example of a diverse, inclusive and healthy workforce, with a strong culture, purpose-driven people and high level of engagement.
Demonstrate our values to create and maintain transparent, ethical and sustainable business practices to build trust with all Australians.
* nbn is very happy with Sustainable Salon's experience with the nbn™ network. Of course, experiences may vary. Your experience, including the speeds actually achieved over the nbn™ network depends on the nbn™ access network technology and configuration over which services are delivered to your premises, whether you are using the internet during the busy period, and some factors outside nbn's control like equipment quality, software, broadband plan, signal reception and how your service provider designs its network.
Header image: Paul Frasca and Ewelina Soroko, co-founders of Sustainable Salons.
Images courtesy of Sustainable Salons.