An online star is born: Melbourne Digital Concert Hall
When COVID-19 decimated the live music scene, and the livelihoods of performers, two enterprising Melburnians helped their industry pivot from onstage to online.
For Chris Howlett, a passionate and accomplished musician who loves nothing more than performing in front of a live audience, the arrival of COVID-19 in February hit like a thunderbolt.
Lockdown measures implemented in response to the pandemic saw scores of scheduled concerts fall like dominoes as they were cancelled across the country.
A cellist with the Melbourne Symphony Orchestra, Chris said, "I lost 95 per cent of my income in just 24 hours."
Rather than surrender to the economic effects of the pandemic though, Chris made an inspired decision to work the problem.
If audience members couldn't come to see artists on stage, why not stream live performances straight into their loungerooms?
And thus, the Melbourne Digital Concert Hall (MDCH) was born.
Based out of Melbourne's historic Athenaeum Theatre, MDCH's first live concert was streamed on 27 March 2020.
Now, more than 200 performances later, the initiative launched with co-director Adele Schonhardt (Media & Public Affairs Manager at Musica Viva Australia) has raised more than one million dollars for 350 financially struggling classical artists from across Australia.
Just as importantly, it has also provided an important mental health boost by enabling musicians to continue to perform and connect with their audience, albeit in a new way.
"The mental health aspect of this was really important," says Chris.
"The whole reason that we practice is for our next performance, so while people have been really grateful to receive the money, it's also about not losing your sense of self.
"We wanted to give hope to as many artists as possible."
Chris Howlett, cellist and co-founder of Melbourne Digital Concert Hall
Chris Howlett (left) and Adele Schonhardt (right), co-founders of Melbourne Digital Concert Hall, at The Athenaeum Theatre. Photo by Albert Comper.
"We've used the nbn™ network to connect artists with music lovers all around Australia."
Chris Howlett, co-founder of Melbourne Digital Concert Hall
In partnership with a consortium of in-kind sponsors, 'seats' are sold online, with the full $20 ticket price going directly to the musicians. A $4 booking fee covers some transaction and operating costs.
The nbn™ network has played a crucial role in helping to enable the project's success, says Chris.
"We called the Athenaeum Theatre on the morning of the very first day and they were in right from the beginning.
"They are connected to the nbn™ [network] so this made it easy."
While he had no idea how long Melbourne's strict lockdown would last, along with the viability of the MDCH itself, the initiative quickly resonated and took on a life of its own.
"For audience members at home, it's meant they've been able to continue connecting with the great music that they love…"
Adele Schonhardt, co-founder of Melbourne Digital Concert Hall
So much so that, what started out as a way for struggling musicians to survive the economic and cultural impacts of COVID-19 has evolved into an exciting new way to connect people of all ages to the arts, no matter where they live.
"It's really broken down geographical and demographic barriers, for people who may not have the chance to see these kinds of concerts 'live' in their hometown, particularly for Australians aged over 55 who wouldn't normally engage in this way," says Chris.
Connecting through concerts
The positive feedback from audience members is like music to the MDCH team's ears – such as the man who drove for hours to admit his wife to a metropolitan hospital for a hip replacement.
"He set her up with an iPad before driving more than 200 kilometres back home and sharing the same experience watching a concert by the Melbourne Chamber Orchestra with her, discussing how much they were enjoying it during the interval."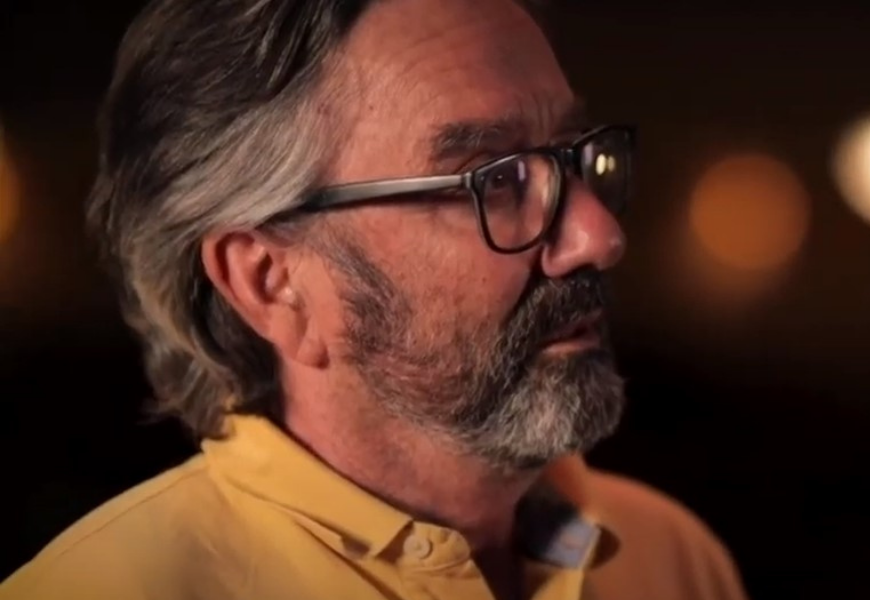 Greg Hocking, AM, Director at The Athenaeum Theatre
"The interesting thing about live streaming is that it's not the same as being in the hall, but it's also not the same as watching a video."
Greg Hocking AM, Director at Athenaeum Theatre
For Jennifer Ganske, Head of Segment, Tourism and the Arts at nbn, the story is a powerful example of how nbn is bringing its purpose – lifting the digital capability of Australia – to life.
"Through connectivity, nbn is playing an important role in helping to revolutionise the arts for both creators and audiences alike.
"Where MDCH really started to grow was in regional, rural and remote Australia, particularly with mature folks aged over 55 – right up to an 85-year-old woman in one case – demographics that may or may not have seen the value proposition in the nbn™ network," says Jennifer.
"MDCH is an incredible pivot, demonstrating the power of digital."
MDCH is also a great example of how connectivity can help to support the creative sector, with nbn focused on playing its part through a range of exciting initiatives.
Jennifer Ganske, Head of Segment, Tourism and the Arts at nbn
These include an Indigenous Arts Centre and Asset Enablement Program, the Innovate with nbn™ Grants Program, and pop-up events like our recent collaboration with Sydney Festival.
"It's been an important building block in us listening to the arts industry," says Jennifer.
"And for the musicians, of course, it means they can continue to pay their rent and put food on the table."
Adele Schonhardt, co-founder of Melbourne Digital Concert Hall
MDCH has now expanded its base beyond Melbourne, partnering with state symphony orchestras in Tasmania and Darwin along with NT Dance Company.
Jennifer says intergenerational learning opportunities are also being explored, with the potential for streaming live performances into schools and aged care homes outside metropolitan cities.
"Once we can get back out on the road post-COVID-19, we'll also look at rolling into some really tiny rural and remote town halls and stream concerts via our Road Muster Trucks, broadening the number of people we can reach even more."
"I think we're only beginning to realise the power of the nbn™ network to connect Australians with great art everywhere."
Adele Schonhardt, co-founder of Melbourne Digital Concert Hall
While the COVID-19 lockdown kickstarted the creative thinking that led to MDCH, nbn is proud that the nbn™ network has helped it to fully bloom.
"What began as a collective response to a crisis is now a fully-fledged business and we're celebrating their ingenuity," says Jennifer.
"nbn created the tool and MDCH built something great with it. That's pretty spectacular, I think."