Talking Business Recovery with Mark Bouris and Cisco
To help support small to medium sized businesses, we recently collaborated with Cisco on a three-part webinar series, Business Recovery with Mark Bouris.
Owning and operating a small to medium sized business (SMB) can be challenging at the best of times.
And, at the worst of times, like the kinds of challenges brought about by the COVID-19 pandemic, it can seem near impossible.
So, to help support SMBs amid the challenges and opportunities they are facing, we recently collaborated with Cisco on the three-part webinar series, Business Recovery with Mark Bouris.
Mark Bouris AM, Executive Chairman at Yellow Brick Road and host of The Mentor podcast
Hosted by seasoned businessman Mark Bouris AM, from Yellow Brick Road and The Mentor podcast, the series seeks to uncover smart, digital strategies to help support small and mid-sized businesses as they embark on their digital journeys.
With the uncertainty of 2021 stretching out before us, discover how the three insight-packed episodes may help your business in the coming year.
Navigating today's digital workplace
Did you know 80 per cent of workers are saying they would now turn down a job that didn't offer flexible working?
As the world begins to emerge from lockdown and restrictions, it seems working from home is here to stay.
So, what does the new working world look like? What does it mean for small businesses? And how can you help prepare your workforce for flexible and remote working, securely and safely?
In the first episode of the series, Brendan Donohoe, Executive General Manager – Small and Medium Business at nbn, joined Luke Power, Director – Partner Organisation & Small Business at Cisco, and Mark to talk about navigating today's digital workplace.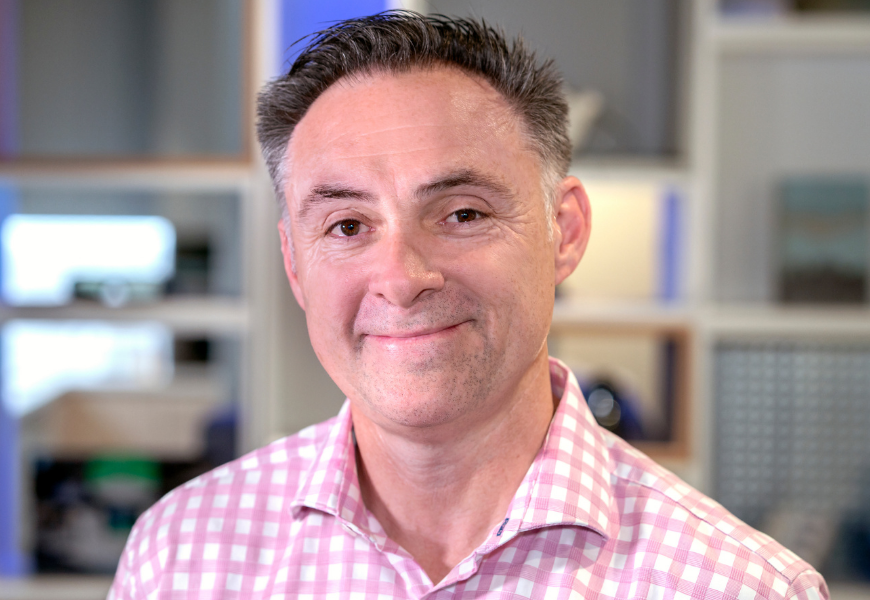 Brendan Donohoe, Executive General Manager – Small and Medium Business at nbn
"More than 60 per cent of our staff want to work from home, will continue to work from home – happy to come in one day a week, but their preference is to work four days a week from home."
Luke on attracting talent
"We're seeing SMBs now provide the latest technology because they want to attract the best talent in their business.
"How often have you seen on LinkedIn, people have started their first day at an SMB or at an employer and it's like, I've got my laptop, I've got my shirt, my drink bottle.
"It's just like that with technology, they [SMBs] want to have the latest, greatest technology because they want to attract talent..."
Brendan on looking to the future
"Businesses need to think about how they adjust to the world ahead as opposed to how do they go back to the world they left.
"Make sure you adapt your business for where things are heading, not where things have been. There are incredible opportunities ahead for people who can adapt."
Brendan Donohoe, Luke Power and Mark Bouris (left to right)
Luke on SMBs and cyber security
"There's a saying in the tech industry that every SMB, every company is going to be compromised at some point in its life. And it's not about when or how – it's when it happens, how can you respond?
"So, when you're threatened, you want to make sure that you're alerted as quickly as possible so that you can respond, put the right measures in place … you want to basically repair what's been done."
"You can't just sit on your hands and say 'it won't happen to me', because it will happen to you in a probability sense.
"So, because you know it's going to happen in a probability sense you have to do something about it, you're just forced to – and it might be just a simple thing but you need to get onto it."
Brendan on wellbeing in a digital workplace
"We've introduced something called the 'quiet hour'. What we were finding was people were sitting at their desk 12 hours a day and going slightly nuts.
"So, 12:30pm to 1:30pm every day, we try and not organise meetings and that gives people time to recoup, actually eat some lunch, go out, get some fresh air…"
Business security for a hybrid workplace
As a business owner, do you know how people are moving about your premises? Where they are, what they're doing and how close they are to each other?
The world has changed, and with it, small and mid-sized businesses are changing too.
Where once restaurants, venues and office spaces embraced heavy foot traffic, the implications of social distancing mean business owners now need to know how to keep people safe.
In the second webinar of our Business Recovery with Mark Bouris series, Brett McCallum, Senior Manager – Business Fibre at nbn joined Luke and Mark to discuss business security for a hybrid workplace.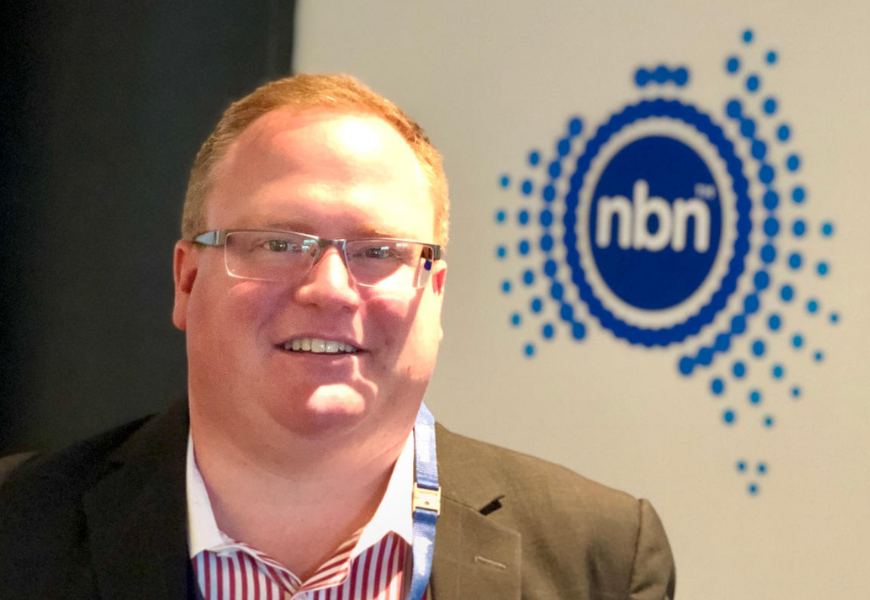 Brett McCallum, Senior Manager – Business Fibre at nbn
"People are more used to what to expect and are now using technology to protect the health and wellbeing of others.
"We're seeing use of cameras, so Cisco has what we call Meraki cameras and these cameras aren't just your normal cameras you might see in your retail store on the corner. They're actually intelligent cameras, which can produce whole lots of different data.
"You can actually even go into a meeting room and the cameras can detect if you've got too many people in the meeting room, which could prevent a COVID health risk. And they can be remotely managed from anywhere as well."
Mark on COVID-19 compliance
"As a consumer, I want to make sure I comply – but I can't comply unless the management or the proprietor gives me that ability to comply. So, technology is helping solve those problems."
"At the moment, the timing couldn't be better for small to medium businesses to assess what their broadband plan is right now. Have a talk with your provider, start to understand is this service really business grade. Is it meeting my needs now, will it meet my needs in the future?
"As we look to take on all these amazing solutions, this whole suite of new ways of working, new applications, new technologies, this is the critical time to lay that groundwork, put the infrastructure in place that your business needs."
Luke on technology helping with safety
" … little things like not having to touch buttons or touch a panel to start a Webex meeting. Our technology allows you to just have voice recognition – 'Start my Webex meeting'.
"We also have built-in technology that can tell you that that panel has been touched yesterday at 2pm … it can send an alert saying, this device or panel hasn't been cleaned yet. It needs cleaning, needs disinfecting before you use it."
Brett on nbn's supporting role
"You need to be connected, you need to stay connected, you need the throughput to make everything work.
"Having Wi-Fi, having smart cameras, having all of these amazing devices, they have to plug into something.
"And that's what we're all about. We provide that access layer that allows the retailer to then allow that business to connect in and make sure that everything is working consistently."
Flexibility and security for business continuity
Right now, the ability to adapt to change is more important than ever.
Alongside embracing the everyday challenges that come with running a business, maintaining protections against cyberattacks is vital.
Fortunately, minimising downtime for your business operations can be supported with intelligent connectivity and cloud-based technologies.
In the third episode of the series, Brendan Donohoe returns with Luke and Mark to share their tips on how to build an IT environment that can help keep the lights on and your people safe, no matter what comes your way.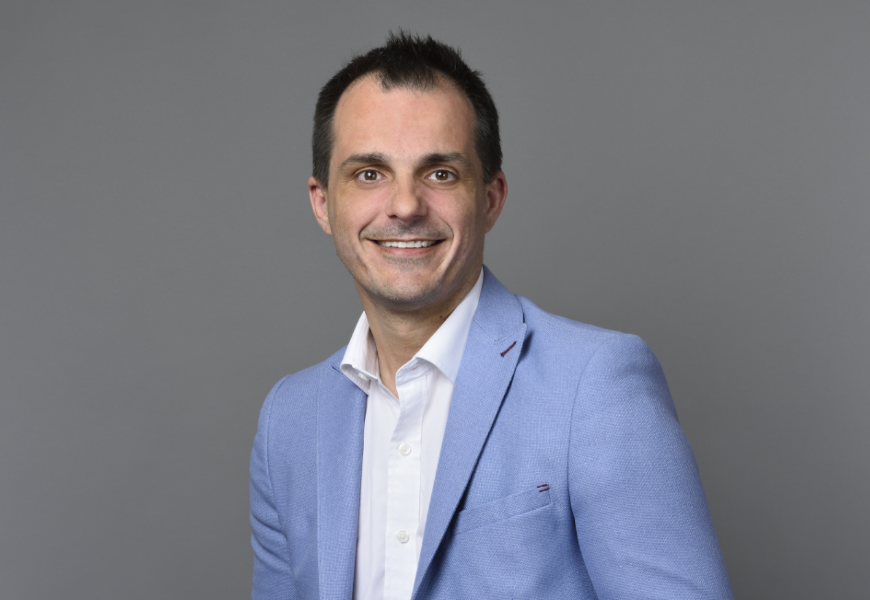 Luke Power, Director – Partner Organisation & Small Business at Cisco
"A lot of us now, all of a sudden, have become very well aware of how valuable those [data] assets are. It's not just the physical assets you've got or the income you're making or the profits you make, it's also the data you hold – because everyone wants the data."
Luke on protecting your data assets
"Do an assessment – think about what's important to run your business on a daily basis, and if you were to lose that tomorrow, how much damage would that cause to your business? What would be the cost per day?"
Brendan on acting now, not later
"There's nothing like a compelling act to get people to think. What I would encourage now is, don't wait for a compelling act. Think about what change you've made in the last nine months and what further changes you can make to even further adapt."
Mark on investing in protection
"You shouldn't have to wait for the event, because it's too late then. I think we've just got to place much more emphasis on how our businesses operate – to operate smoothly through these disruptions. But, equally, we've got to start to think how much money we've got to spend to protect the thing that we think is very valuable."
"One thing I'd urge the audience to do is locate their [IT] partner and ask for a 'pen' test – a penetration test.
" … what these IT partners do is they basically employ hackers to get inside your network … we have partners who are actually calling up customer service desks of various SMBs and trying to extract information that way.
"So, it isn't just about the technology and the process, it's also about the people and educating people in your company … making sure they don't give away information, they don't give away passwords."
Brendan on having the right access
"SMBs can get access to technology that was previously only available to enterprise, and enterprise can get access to technology for a lot cheaper.
"So, things like SD-WAN, which is software defined wide area network … enables all of the security, the remote management, the access controls… all of the things that a business needs to be able to run their business … you need the right access in the first place to make sure it works."