Australia is a continent of extremes, a fact reinforced by severe weather events ranging from bushfires to floods and violent storms that have left their mark across the nation in 2021.
When nature's fury impacts our network, at nbn we're committed to doing all that we can to keep our customers connected, assist residents evacuated from their homes and support emergency services on the ground.
As part of this multi-faceted approach, today I was proud to join Bridget McKenzie, Minister for Emergency Management and National Recovery and Resilience, in announcing 950 nbn™ Disaster Satellite Services to be rolled out across Australia.
Made possible with $7 million in funding under phase 2 of the Commonwealth Government's Strengthening Telecommunications Against Natural Disasters (STAND) program, Disaster Satellite Services utilise nbn's Sky Muster™ satellite service to supply, via participating service providers, a backup connection that can be switched on during an emergency event.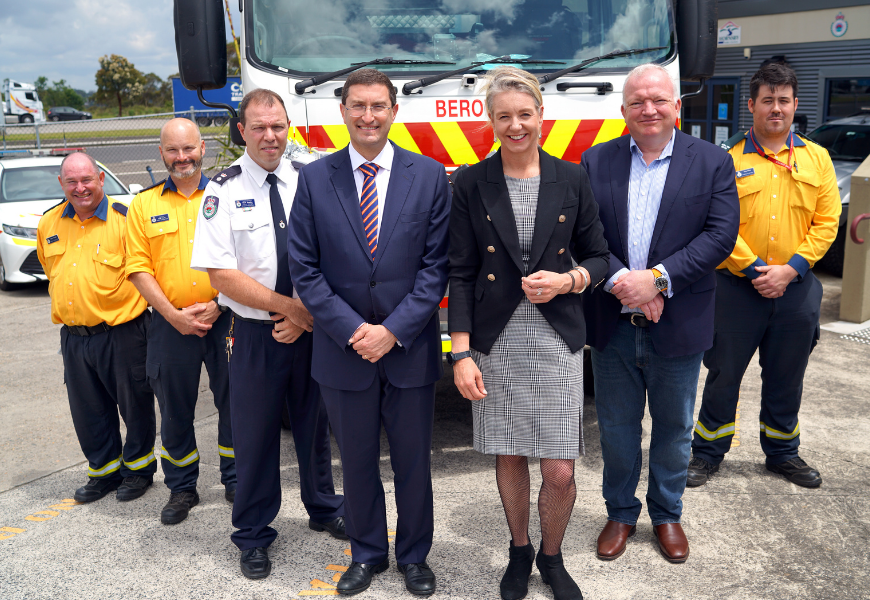 District Manager of Hornsby/Ku-rin-gai Rural Fire Service Supt Mark Sugden; Federal Member for Berowra Julian Leeser; Minister for Emergency Management and National Recovery and Resilience, Senator the Hon Bridget McKenzie; NBN Co Chief Development Officer Regional and Remote, Gavin Williams; and members of the Hornsby/Ku-rin-gai RFS.
This additional connectivity bridges an important gap where land-based communications networks are temporarily impacted due to power loss or damage to communications infrastructure.
Not only does this help emergency services connect and coordinate their efforts during natural disasters, just as importantly, it provides a vital lifeline to local communities who may have lost online connectivity.
In an age where secure broadband access is as vital as reliable electricity and water services, staying connected with the outside world is particularly important during an emergency – especially where residents have been evacuated from their homes.
In such circumstances, a top priority for evacuees is to be able to contact their loved ones.
Online banking and lodging insurance claims are also top of mind.
The ability to perform these essential tasks and more at the community hub or evacuation centre in their area will help provide displaced residents peace of mind in an already traumatic time in their lives.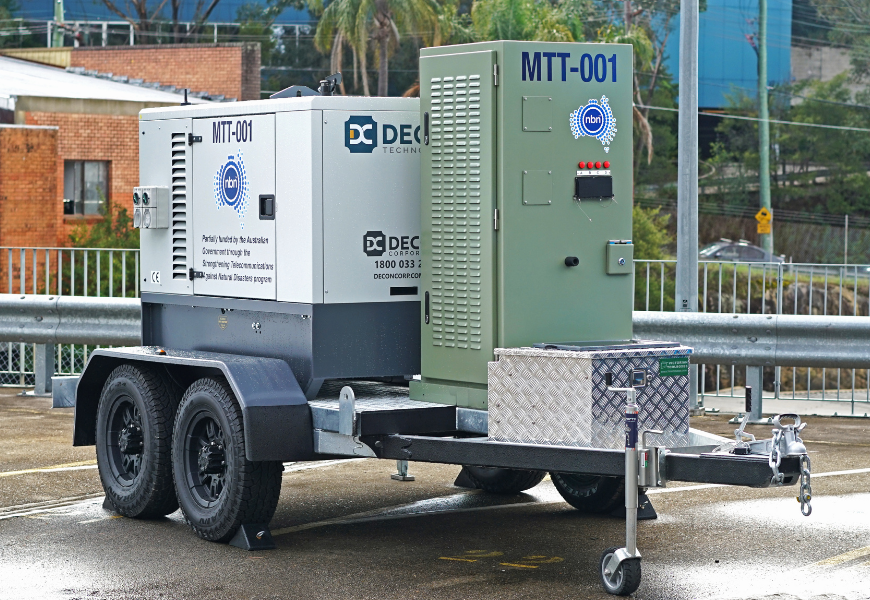 The locations for the installation of emergency satellite infrastructure have been nominated by state and territory governments and relevant emergency service agencies, ensuring they will exist where they are needed most.
They also complement a suite of existing nbn™ connectivity solutions in place to support communities in the event of an emergency.
These include transportable assets, such as broadband-enabled Muster Trucks, Network on Wheels, Multi Tech Trailers, Portable Satellite Kits and Hybrid Power Cubes, that can be deployed as needed to provide temporary internet for impacted communities.
Together, these innovative solutions deliver reliable connectivity during a disaster event that enables emergency services to communicate with each other, share information, and stay up to date with the latest weather conditions and modelling.
They are also important pieces in a vital digital lifeline for communities in their time of need.
As the digital backbone of the nation, nbn's purpose is to lift the digital capability of Australia – in the good times and the bad.