(Smart) home is where the heart and entertainment is
In this summer series, we take a closer look at how smart devices are changing the way Australians live, work, and connect. First up: connected entertainment.
Home: it's said to be where charity begins, the heart is, and the place you hang your hat. We also have it on good authority that there's no place like 'it'.
And that's especially true for today's modern homes.
Perhaps more than ever in our nation's history, homes across Australia are undergoing a transformation.
We're not talking about a lick of paint in the latest trendy colour, ripping up the shag pile in favour of polished boards, or even a complete renovation à la The Block.
Rather, Aussie homes are getting smarter.
According to technology analyst firm Telsyte, Australian households are predicted to have more than 37 connected devices by 2023.
That's up from 13.7 connected devices in the average Australian household in 2017, and the firm's previous prediction of 30.7 connected devices by 2021.*
These connected – or 'smart' – devices are part of the exploding Internet of Things phenomenon, which is a popular technology term that tends to refer to usual household appliances that boast 'smart' connectivity. Think lighting, media, security and air conditioning among others.
In 2018, the Australian Internet of Things at home (IoT@Home) market had already grown to $1.1 billion, a 57 per cent increase on the previous year. Telsyte forecasts that, by 2023, the industry in Australia is expected to soar to $5.3 billion.
And it's not all that surprising.
As we draw closer to completing the volume rollout of the nbn™ broadband access network,1 demand for data is surging.
Our latest insights show data consumption on the nbn™ access network has surged almost 25 per cent in the last 12 months, with the average Aussie now using about 258GB of data each month.
In June 2019 alone, we used a whopping 1,359,111,574GB of data over the nbn™ access network, helped along by a healthy appetite for video streaming, video calling and online browsing.
This coupled with an ever-increasing number of devices coming online means smart homes will become more ubiquitous than ever before.
More than five million households now have at least one smart device connected, a 30 per cent increase on 2017.
For most Australian families, their first smart-device experience will likely come in the form of entertainment.
We've come a long way from the days of tuning in at a set time, on a set station, and on a set device to enjoy beloved TV shows and music programs.
The hardware to access entertainment was among the first to become 'smart' and mainstream.
That simply means these devices are capable of being connected online, while smart devices like mobile phones, tablets and laptops may also use artificial intelligence, machine learning or remote interfacing to be even smarter.
Ever opened up an app on your phone while out and about and used it to record a TV show at home? That's a classic smart interaction.
Let's take a closer look at the kinds of smart in-home entertainment available right now.
From 'idiot box' to smart TV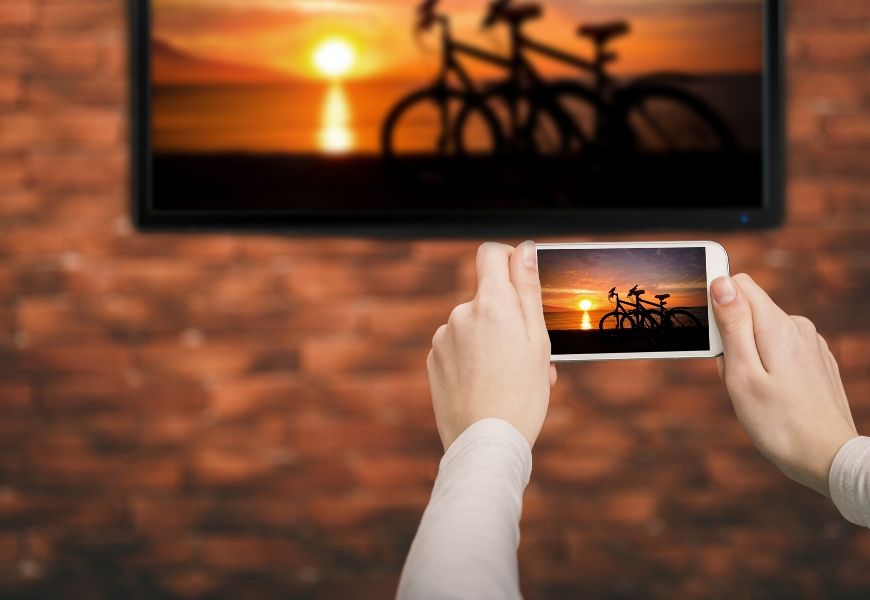 The most obvious device that's received an intelligence boost is the smart TV. The term has been around for years, with TVs using the internet to access streaming services like Netflix and YouTube, or even download firmware updates. However, it's more recent models that are truly embracing the smartness.
For example, let's look at the latest range of 4K TVs like the OLED E9 by LG. The E9 incorporates Amazon Alexa and Google Assistant into its interface. This allows you to use voice controls to not just control how the TV works, but also search the internet for additional information. This may include other shows from an actor or a movie's soundtrack.
The Alpha 9 Gen2 processor also uses online resources to continually improve the way it upscales video and audio to 4K and Dolby Atmos quality, and adjusts picture settings to match the ambient light in your room. When you add this to apps like Netflix that use machine learning to personalise content you will likely enjoy, you're looking at one smart 'idiot box'.
And for those wondering, yes, there are smart projectors out there, such as the products from Optoma.
A particularly fun craze that's exploded through 2019 is using coloured LED lights to create a cinematic ambiance in your entertainment room. These smart lights are usually installed behind or around a TV or monitor and can be accessed remotely via a smartphone to alter the colour.
You can even sync them with whatever you are watching or listening to, so the AI can control how the lights enhance the experience!
One such company doing great things in this space is Australia's own Lifx. Via an app, or even using your voice and a virtual assistant like Alexa or Siri, you can adapt the lighting to the mood, the viewer (to reduce eye strain) or the moment (team colours in sport) as you see fit.
We're now in a Dolby Atmos entertainment world, which brings floor and ceiling speakers into the mix for full 360-degree audio. You might think such technology would make the soundbar obsolete, but they too have adapted impressively, able to create virtual surround sound with admirably immersive results.
Controlling these devices via an app allows you to get the sound just right from wherever you are sitting, plus you can daisy-chain additional speakers – such as a subwoofer – and control them remotely, too.
The Sonos Beam is a leader in the space. Not only can you fully interact and adjust it through a compatible smartphone, but there are neat features like Speech Enhancement which, once activated in the app, can accentuate dialogue in whispered or noisy scenes. The Sonos Beam is easily wall-mounted and is a compact solution for in-home virtual surround sound.
There's no shortage of smart home theatres and smart portable speakers out there as well, which allow you to access online audio accounts like Spotify and play them from anywhere.
Even the humble remote has risen to the status of 'smart' in recent years. Rather than having one physical remote for each device in your home, smart remotes allow you to connect to multiple devices through a single screen.
These remotes allow for plenty of customisation as well. You can program buttons that go straight to your favourite channel, or perhaps to a music playlist, without having to deal with layers of menu scrolling, input switching or even turning on multiple devices.
While we're seeing a lot of remotes and apps in this space, Neeo went one step further. A physical device with its own touchscreen, the Neeo bridges the gap between a traditional remote and access to everything (it's compatible with more than 60,000 devices) in the home over the internet. That's particularly handy if you don't like the idea of the kids using your phone!
A future in the spotlight
The entertainment industry will continue to push the boundaries of what is possible in smart homes of the future. In 2020 alone, we can expect plenty of evolution. Much is expected of the new PlayStation and Xbox consoles.
And, in terms of other forms of entertainment, what about the idea of enjoying live music concerts or connected cinematic experiences through virtual reality (VR) headsets? With fast broadband and smart VR units, even concepts as futuristic as this are within reach!
How to optimise your experience at home
*2017 Australian IoT@Home Market Study, Telsyte
1 NBN Co's build completion commitment is that all standard installation premises in Australia are able to connect to the nbn™ access network as at the build completion date. This excludes premises in future new developments which will be an ongoing activity for NBN Co beyond the build completion date. It also excludes a small proportion of premises defined as 'complex connections' – which includes properties that are difficult to access, culturally significant areas and heritage sites – where connection depends on factors outside of NBN Co's control such as permission from traditional owners, and where network construction to allow such premises to connect will be an ongoing activity of NBN Co beyond the build completion date.