A connected touch of paradise in Douglas Shire
Across the country, in towns, suburbs and cities, we meet those making the most of connectivity and discover how its helping locals, businesses and the region.
If you could live anywhere in Australia, where would it be?
For many sun-loving, escape-the-city types, the answer seems to be: Douglas Shire. But it's not just the local climate that's giving the region its pulling power – connectivity is also emerging as a key consideration.
Putting the 'far out!' in Far North Queensland, Douglas Shire spans almost 2500 square kilometres including paradisiacal Port Douglas.
With its natural beauty, wonderful lifestyle and accessibility to the large centre of Cairns, Douglas Shire is the sort of place people want to move to, says Ross Contarino, Far North Queensland Community Engagement Manager at nbn.
And a defining factor in the decision to relocate, says Ross, is good connectivity.
"In the first three months of COVID-19, the property market struggled – but properties are now in high demand as Australians look to snap up the opportunity to live where they love, not where they work."
And a defining factor in the decision to relocate, says Ross, is good connectivity.
"People understand that being connected is now more important than ever to achieve their ideal work approach, including being in locations other than the physical office."
Douglas Shire, get connected
Eligible premises in Douglas Shire can connect to services over the nbn™ network.
Check your address to see whether you can order an nbn™ powered plan:
Address
Enter an address and select from the dropdown options
As one of 240 nbn™ Business Fibre Zones, eligible local businesses in Port Douglas are among an estimated 700,000 across the country now benefiting from reduced prices for business nbn™ Enterprise Ethernet.**
"Businesses located in an nbn™ Business Fibre Zone can access the same premium grade services and wholesale prices as those in the centre of our biggest cities," says Ross.
"So, this can really help level the playing field for businesses, with price reductions of up to 67 per cent." **
And in a holiday mecca like Douglas Shire, says Jennifer Ganske, Head of Segment – Tourism and the Arts at nbn, businesses and organisations need all the support they can get to survive and thrive for their communities.
"With local and international tourism being hard hit by the COVID-19 pandemic, connectivity – including via nbn™ Business Fibre Zones – is vital to helping keep businesses open, employees employed, and communities happy and fulfilled."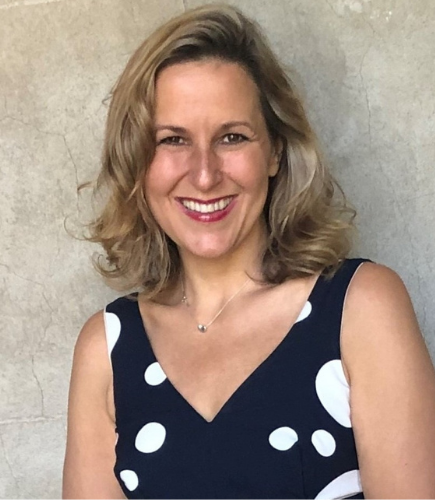 Jennifer Ganske, Head of Segment – Tourism and the Arts at nbn
Connected council services
While he may be biased about the location – and, really, who can blame him? – Douglas Shire Mayor Michael Kerr also gives nbn™ connectivity in his beloved region a glowing report.
"At home, I have been connected to the nbn™ network through a phone and internet provider for several years now and really can't fault the access it provides."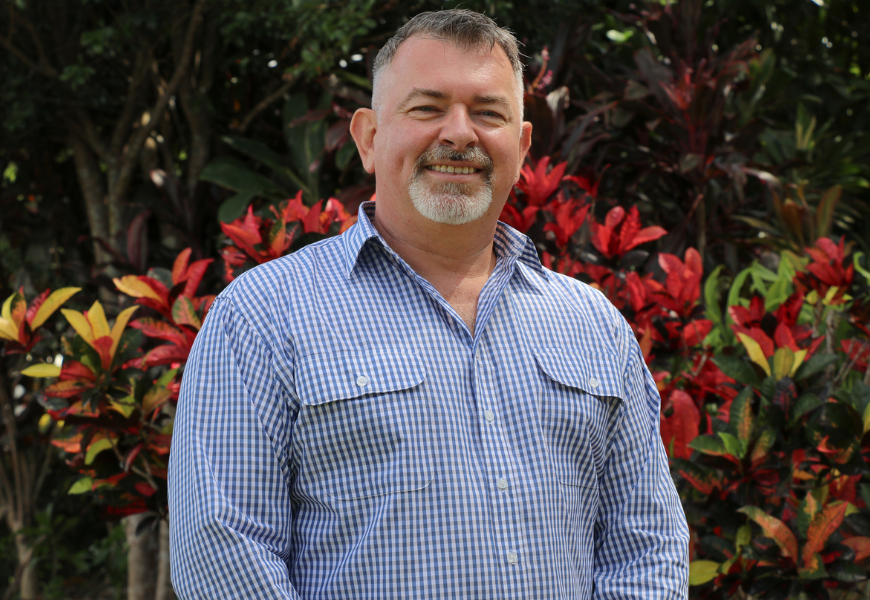 Douglas Shire Mayor Michael Kerr
Connectivity via services over the nbn™ network would prove valuable for Mayor Kerr, and the Douglas Shire Council, when the pandemic struck.
"During COVID-19 restrictions, many council staff moved to working from home arrangements," says Mayor Kerr.
And with some council services shifted online, including its library programs and the live-streaming of council meetings, employees were able to manage them remotely.
"This was made possible using the connectivity provided through our nbn™ network connection, which allowed us to continue to operate remotely at a very high standard."
It's a local demonstration of how connectivity means people don't have to be in physical offices anymore, says Ross.
"In the Douglas Shire, there are a range of nbn™ technologies deployed to ensure good connectivity for the region.
"If you've been thinking about checking out Douglas Shire, connectivity should not be a barrier for you."
But, says Ross, don't tell too many people.
"It's a piece of paradise that everyone will want to get to."
Focusing locally for locals
nbn is focused on strengthening our commitment to regional Australia, and boosting efforts to lift the digital capability of regional and remote areas across the country.
Just some of the ways we're strengthening our commitment to regional Australia include:
investing more than $2 billion in improving nbn's infrastructure in regional Australia to help homes and businesses in these areas access higher wholesale broadband speeds and greater network capabilities
providing localised solutions for a network better suited to regional Australia through our on-the-ground nbn™ Local teams working within regional communities
working with industry groups to enhance what's possible in the fields of education, healthcare, agriculture, tourism and more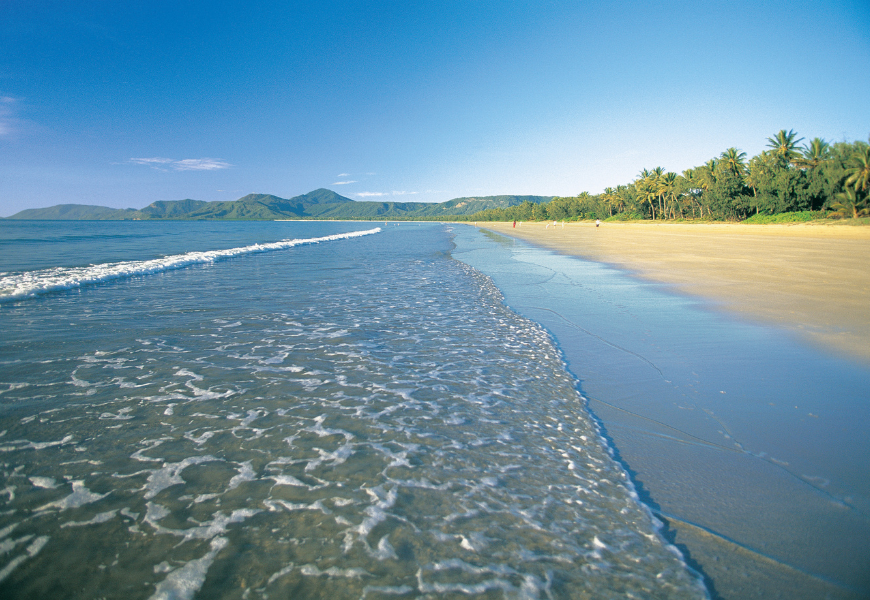 Four Mile Beach, Port Douglas
From Bloomfield River to Wangetti, the Douglas Shire stretches across 2,445km² of Far North Queensland paradise.
The area envelopes the beauty of Mossman Gorge and the breathtaking World Heritage-listed Daintree region, the sugar growing centre of Mossman and the much-loved Port Douglas tourism mecca.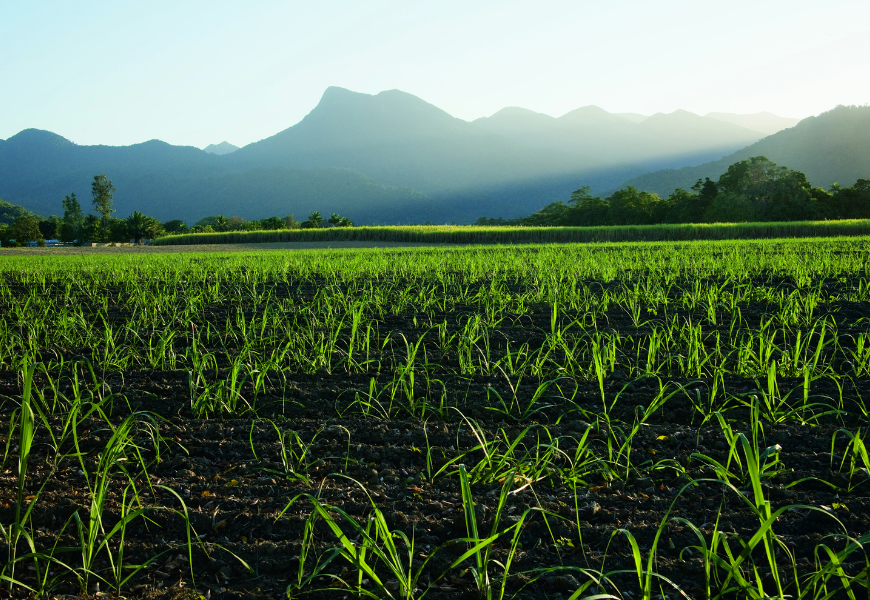 Douglas is home to more than 12,000 residents, with almost 60 per cent of those living in the two main population centres of Port Douglas and Mossman.
Port Douglas is the tourist gateway to the region, while Mossman is the administrative, health, industrial and agricultural hub.
Tourism has surpassed sugar as the main economy of the region and, prior to COVID-19, the shire welcomed an average of 426,000 overnight visitors and 262,000 day visitors each year, generating $574 million while supporting more than 2,500 jobs.
Figures from Tourism and Events Queensland demonstrate that, with an 80 per cent economic reliance on tourism, the Douglas Shire ranks as the most tourism-dependent region in Australia.
And there is a reason for that – the spectacular World Heritage-listed beauty of the region, access to the Great Barrier Reef, Daintree Rainforest National Park, unspoilt beaches, Mossman Gorge...
If you haven't been to the Douglas Shire, you're missing out on one of the most beautiful places on the planet.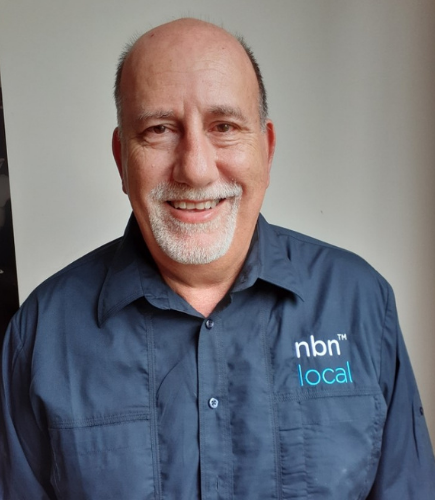 Ross Contarino, Far North Queensland Community Engagement Manager at nbn
* nbn is very happy with Mayor Kerr and Douglas Shire Council's experiences with services over the nbn™ network. Of course, experiences may vary. Your experience, including the speeds actually achieved over the nbn™ network depends on the nbn™ access network technology and configuration over which services are delivered to your premises, whether you are using the internet during the busy period, and some factors outside nbn's control like equipment quality, software, broadband plan, signal reception and how your service provider designs its network. Speeds may also be impacted by the number of concurrent users on the nbn™ Fixed Wireless network, including during busy periods. Satellite end customers may also experience latency.
** nbn is a wholesaler and does not control costs charged by service providers. Customers should contact their preferred service provider to ask about their fees and charges.