Helping to improve health outcomes through connectivity
Aboriginal and Torres Strait Islander viewers are warned photographs on this website may contain images of deceased persons which may cause sadness or distress.
This NAIDOC Week, we take you to remote East Arnhem Land to share how communities are benefiting from improved access to telehealth services and health outcomes with help from connectivity.
At the north-eastern tip of the Northern Territory, almost 11 hours by road from Darwin, lies East Arnhem Land.

Spanning 91,000 square kilometres, the beautiful and remote area is described by Tourism NT as "one of Australia's last strongholds of traditional Aboriginal culture".
It's here that the Laynhapuy Homelands Aboriginal Corporation (LHAC) supports 30 Indigenous Homelands – extended traditional kinship groups – with a range of vital services and infrastructure, including healthcare.
And now, thanks to help from access to services over the nbn™ network, telehealth healthcare in the homelands is even more accessible.
Within a 'smaller' 6,500km² parcel of land in East Arnhem are 30 Indigenous Homelands.
Situated on the traditional land of the Yolngu people, these homelands are populated by around 1,100 members of related clan groups.
In the homelands, says LHAC, people can maintain their connection to land, language and culture, and "provide a positive future for their children and their families".
Healthcare in the homelands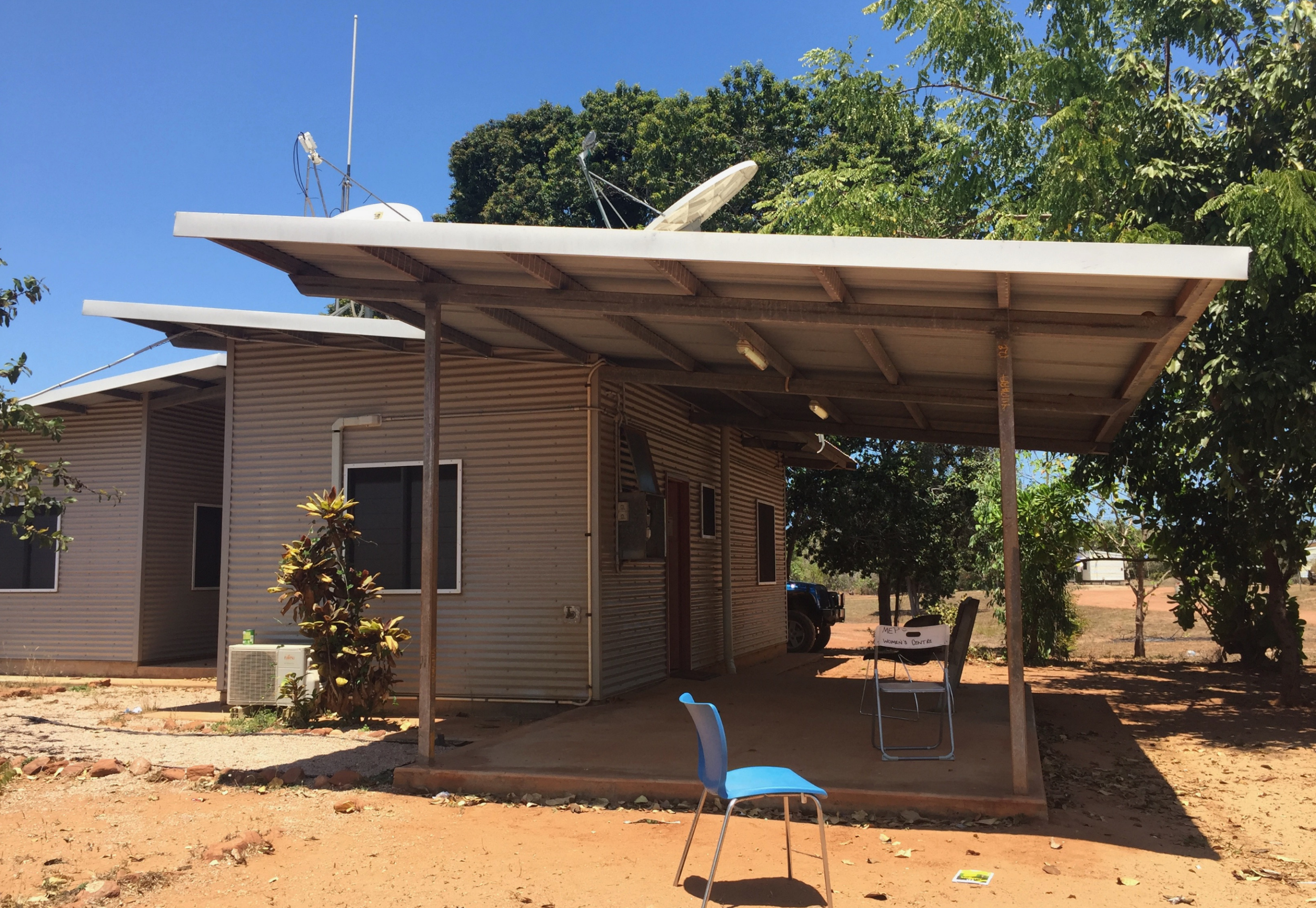 In the past, living in geographically isolated areas like East Arnhem Land may have meant forgoing regular access to healthcare services, or required extensive travel by the patient or medical professionals.
For 20 very remote homeland communities in the region, Laynhapuy Aboriginal Community Controlled Health Services is the sole healthcare provider.
Based in Yirrkala, Laynhapuy Health is focused on enhancing the health and wellbeing of Yolngu people through holistic, quality primary healthcare delivered in their homelands.
"Staff outreach Monday to Saturday most weeks up to 220km, usually travelling by 4WD from Yirrkala. Most staff stay one to two nights because there are so many places to cover," says Jeff Cook, Health Manager at LHAC.
Aboriginal Health Workers, who reside in the homelands, are also employed by Laynhapuy Health to provide community support and to liaise with health staff between visits.
And now connectivity via access to services over the nbn™ network is also helping to improve health outcomes for Yolngu people, with the added benefit of additional internet access for the communities.
How connectivity is helping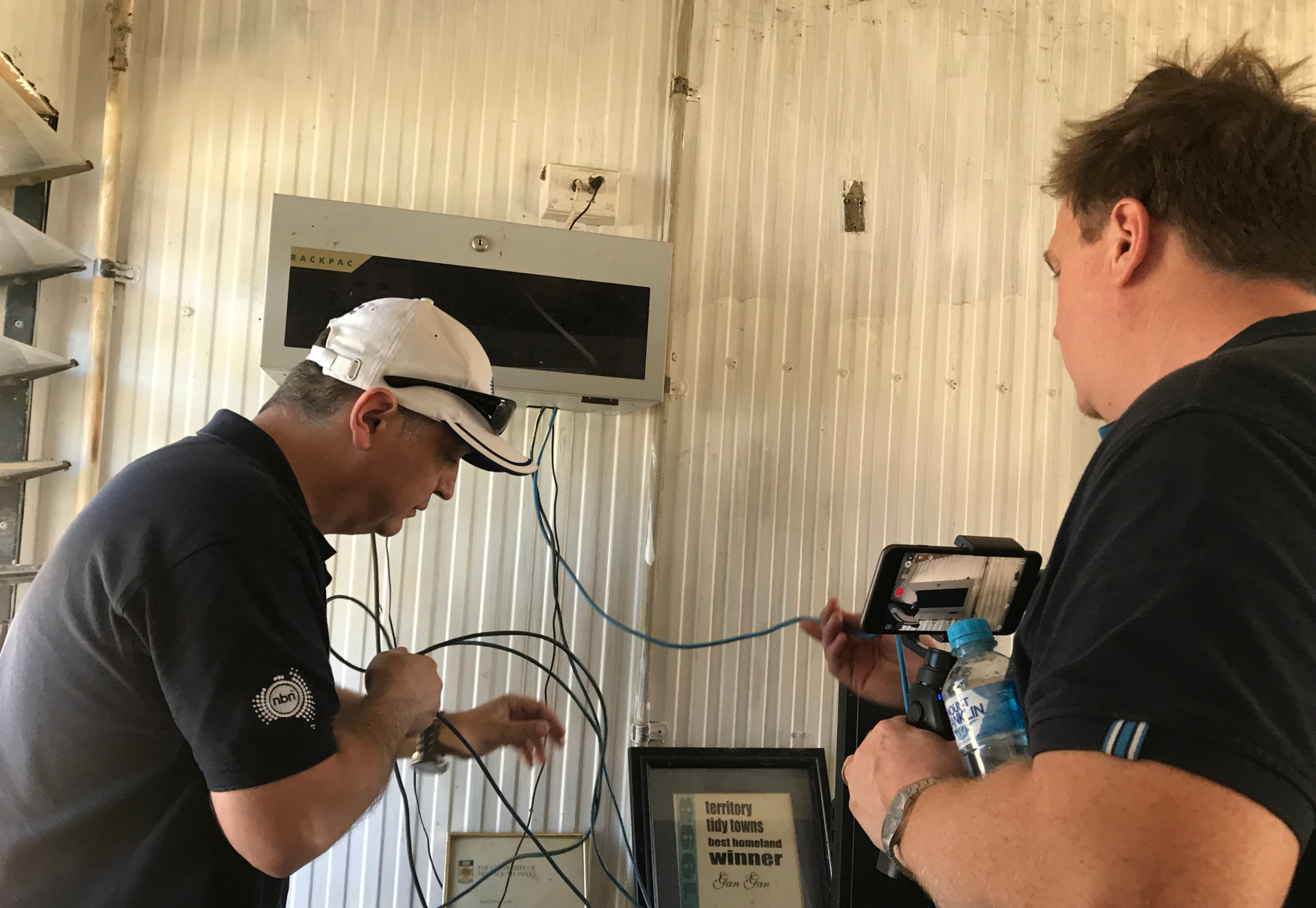 Laynhapuy Health is using 11 new nbn™ Sky Muster™ Plus services to help support the homelands – six of these services are dedicated to health clinics, one is located in staff accommodation, and four are in local shops.
In the past, the six health clinics had interim satellite solutions that were sometimes impacted during the wet season. The staff accommodation had never been connected.
And for many of the areas with limited or no mobile phone coverage, calls for emergency transport or evacuation could only be made via the Health Service's main office in Yirrkala, which only operates from Monday to Friday.
These days, with access to services over Sky Muster™ Plus, medical staff can make Wi-Fi calls any day and time of the week, out in the community.
"If we didn't have Wi-Fi calling, we wouldn't have a direct way of contacting the District Medical Officer, in particular on weekends, who coordinates emergency retrievals throughout the whole Territory."
"If we didn't have Wi-Fi calling, we wouldn't have a direct way of contacting the District Medical Officer, in particular on weekends, who coordinates emergency retrievals throughout the whole Territory."
For example, on a Saturday morning recently, a young girl required emergency evacuation. A Wi-Fi call was able to be made via services over Sky Muster™ Plus from the Gangan clinic 220km and two river crossings from the main clinic in Yirrkala, and she was successfully evacuated and treated.
Sky Muster™ satellite services – and, in this case, Sky Muster™ Plus – are helping to transform the way healthcare workers can operate in regional, rural and remote Australia.
"For us, our services over the nbn™ network are going really well in terms of reliable connectivity – that's what we need, want and are getting," says Jeff.
Sky Muster™ and telehealth
The improved connectivity is helping health workers provide videoconferencing telehealth services.
While other telehealth scenarios may involve a GP in their clinic and a patient at home, consults in the homelands often involve a patient, members of the patient's family, a nurse and an Aboriginal Health Worker in the clinic, with the GP or specialist as far away as Sydney or Tasmania.
For the GPs and specialists, this approach lets them see more patients in the region without spending up to six hours travelling to an appointment.
"Consultations that could previously only take place in person can now be performed via telehealth, helping to save time and money for those who would otherwise be travelling to face-to-face appointments," says Dr John Kelly, GP at Laynhapuy Health.
"Telehealth has allowed greater continuity of care with staff familiar with the patient."
Dr John Kelly (right) and David Murtagh from Simbani Integrated Research testing devices at the nbn test lab. Image courtesy of Simbani Integrated Research.
Dr Kelly says that video is helping improve the quality of service that can be provided over telehealth.
"Videocalls are certainly safer than phone calls, in that there is the added visual sensory input from both ends."
For Dr Kelly, telehealth is particularly helpful as a means for mentoring staff.
"In our setting, we mostly use telehealth between the nursing staff or trainee doctors and the senior doctor in the clinical management of patients and mentoring of staff in their roles. We call it 'tele-supervision'."
They also use it, at the moment to a lesser extent, to conduct telehealth appointments between patients and health staff.
"This has been expanding as access to internet and mobile phone services increase," says Dr Kelly.
Greater community connectivity
And while vitally important, connectivity is not only helping with the region's primary healthcare needs, it's also contributing positively to residents' wellbeing too.
Four Sky Muster™ Plus services are installed at community stores, where there was previously no connectivity.
In addition to supporting the eftpos and general running of the shops through a password-protected connection running all day, these connections are also supporting public access Wi-Fi that provides free access from 2pm to 8pm every day.
People in the community wanted access to be limited to specific times, says Jeff, to ensure the "kids go to bed at night instead of spending all night on the internet so they can go to school in the morning".
Jeff says the free Wi-Fi is being used for a range of online tasks including accessing and contacting government agencies via Wi-Fi calling, and submitting related reports. Previously, community members lined up to use one public phone, often spending up to an hour and a half on each call.
"The Wi-Fi has also allowed community members to access social media, with TikTok being a huge hit with the kids."
It's a great example of nbn's purpose in action, as we help to lift the digital capability of this stunning corner of Australia.
We would also like to take this opportunity to thank David and Marianne from Simbani Integrated Research, who have been supporting Jeff and his staff in getting the systems up and running in the clinics, and sharing learnings more broadly with the digital health community.
As Laynhapuy Health shows, with a little help from connectivity via services over the nbn™ network, there's no need to compromise on health outcomes, no matter where you are in our vast nation.
And it's these kinds of stories we love to hear, and the difference we're proud to be making.
Each year, NAIDOC Week celebrates the history, culture and achievements of Aboriginal and Torres Strait Islander peoples.
This year's theme is Always Was, Always Will Be, recognising that First Peoples have "occupied and cared for this continent for over 65,000 years".
Since the late 1960s, NAIDOC Week celebrations have included the iconic NAIDOC poster. Now a prestigious art competition, this year's winning entry Shape of Land is by Perth artist and designer, Tyrown Waigana, a proud Noongar and Saibai Islander.
Discover NAIDOC events in your local area to get involved.
At nbn, our vision for reconciliation is to connect communities across Australia where Aboriginal and Torres Strait Islander Peoples share equal access in the benefits of the nbn™ network.
This year, we're celebrating NAIDOC Week with COVIDSafe events and activities for our employees including First Peoples panel discussions, and the release of nbn's fourth Reconciliation Action Plan.