Continuing nbn's reconciliation journey
Aboriginal and Torres Strait Islander people are warned photographs in this blog may contain images of deceased persons, which may cause sadness or distress.
Part of a continuous journey of learning and contribution to the broader reconciliation agenda, nbn recently launched its fourth Reconciliation Action Plan.
nbn acknowledges First Peoples and recognises their role as the Traditional Owners of the lands and waters across Australia. We are privileged to work across all corners of this vast country and pay our respects to all Elders past, present and emerging, especially those within nbn.
"It is essential that we help all Australians to access the economic and social benefits that digital connectivity unlocks."
"Our ongoing commitment to reconciliation, to working with and learning from First Peoples, and to driving meaningful social change, is a fundamental priority within our purpose to lift the digital capability of Australia," says nbn's Chief Executive Officer Stephen Rue.
"It is essential that we help all Australians to access the economic and social benefits that digital connectivity unlocks."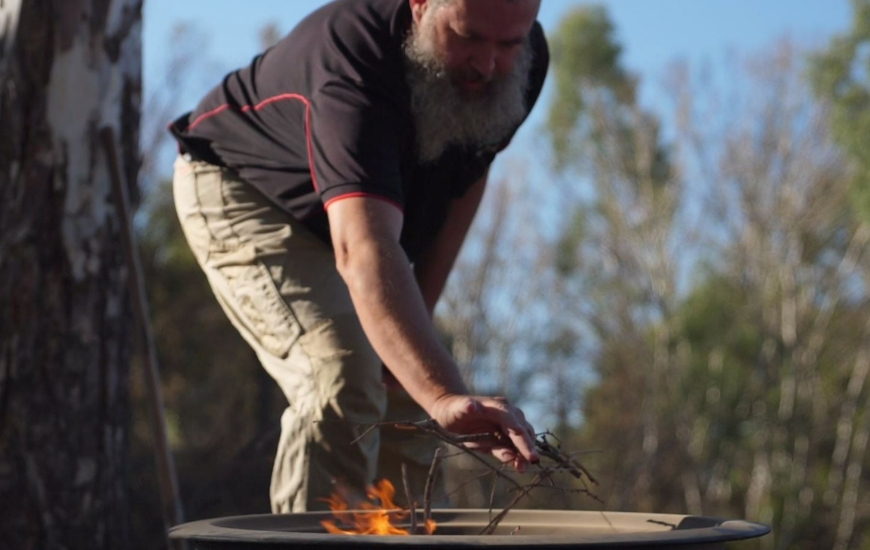 nbn's vision for reconciliation is to be deeply engaged and connected with First Peoples' cultures and aspirations for digital inclusion.
We understand the important role we play in helping to drive digital capability in partnership with First Peoples, and in exploring how this can help enable the social and economic benefits that access to fast broadband can provide.
"We have an ever-increasing role to play in ensuring that First Peoples access and realise the benefits of connecting to the nbn™ network," says Gavin Williams, Chief Development Officer Regional and Remote, and First Peoples Pillar Executive Sponsor, at nbn.
To help achieve our vision, this fourth RAP builds on our previous plans and focuses on the areas we believe will make the biggest difference.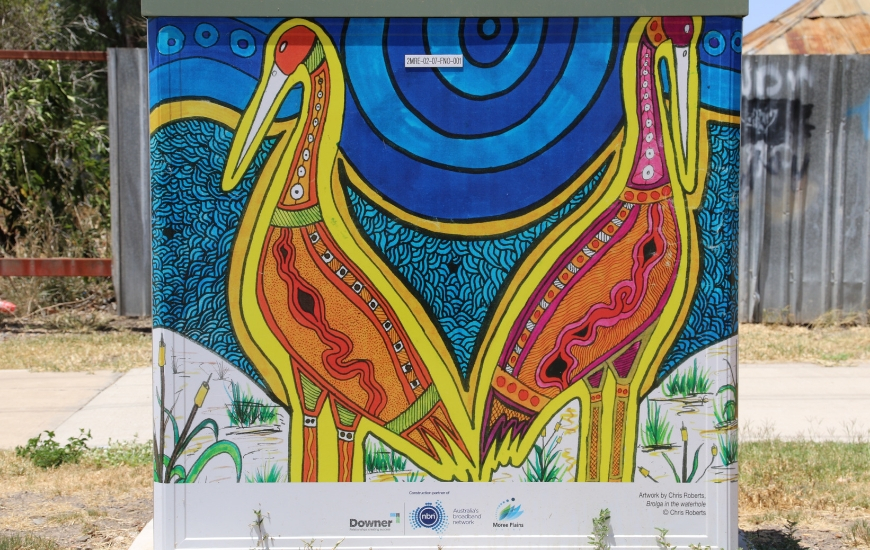 nbn's fourth RAP has a marked focus on connecting First Peoples communities safely: connecting communities and increasing digital ability through culturally led cyber safety awareness and education.
"Many of the initiatives outlined in the RAP have come from the ground up and are informed by the aspirations and expertise of the nbn™ community, reflecting our collective passion and commitment to reconciliation," says Gavin.
We also intend to explore relevant product development opportunities, in partnership with First Peoples communities.
nbn believes that a key focus of reconciliation is about building our own awareness and understanding of our First Peoples culture and aspirations, as an organisation.
That's why we are continually maturing our own cultural capability, fostering two-way learning, formal education and experience in collaboration with First Peoples.
nbn™ Reconciliation Action Plan Nov 2020 – Nov 2022 is a significant statement of how we are striving to achieve this vision.
Throughout our fourth RAP, you'll notice the striking artwork that also takes pride of place on the front cover.
In line with our reconciliation vision, we wanted to engage directly with an Indigenous artist who was in country and had a strong community connection to nbn.
We were delighted to find this stunning artwork in the community of Pormpuraaw, located on the western part of the Cape York Peninsula in Queensland.
The artwork titled Weaving (2020) is by Pormpuraaw Artist Christine Holroyd, supported by the Pormpuraaw Art and Culture Centre and was proudly unveiled during our recent NAIDOC Week celebrations.
This painting holds special significance for nbn.
Our connection with Pormpuraaw has grown through nbn's COVID-19 response to support remote communities during lockdown restrictions and to help keep them connected.
Pormpuraaw Artist Christine Holroyd
"The painting was inspired by looking at the bottom of woven baskets," says Christine.
"Our people used to weave beautiful baskets made of pandanus. This art form was brought to us by missionaries.
"When I look at the bottom of one of the baskets I can only marvel at the skill and patience it took."
While we've come a long way in our reconciliation journey, we know there's more work to be done.
"Over the coming years we want to continue to build on this commitment as we focus on maintaining a company culture that is inclusive, open and inviting, so that we can deliver stronger results for First Peoples' Communities," says Stephen.
This fourth RAP is a further step in the right direction.
"Gaining experience and reflecting on pertinent learnings will ensure the sustainability of nbn's future RAPs and reconciliation initiatives, providing meaningful impact toward Australia's reconciliation journey," says Karen Mundine, Chief Executive Officer at Reconciliation Australia.