Rural women achieving goals with connectivity
Farmer, businesswoman and mother, Kelly Pearce, recently chatted with the National Farmers' Federation about how connectivity is helping rural women.
As a farmer, small business operator and mother to small children, a reliable and affordable internet connection is a necessity for Kelly Pearce.
Based near Yealering in Western Australia, 218 kilometres east of Perth, Kelly is connected to services over the nbn™ broadband access network by the nbn™ Sky Muster™ satellite service.
And, says Kelly, the technology has changed her business and family life for the better.
"Sky Muster™ has propelled the success of our family's farm business, and of my agricultural research and science innovation enterprise, Wheatbelt Science."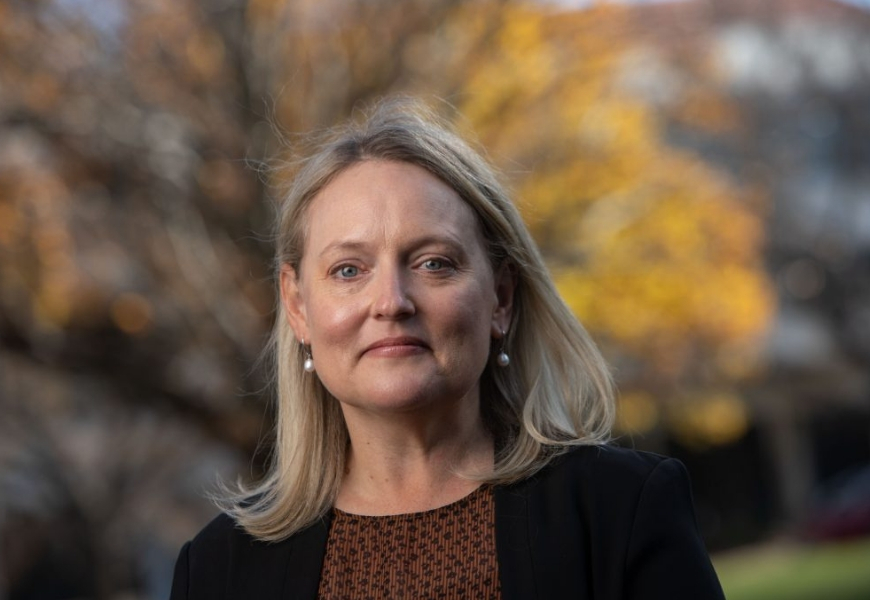 Farmer, small business operator and mother: Dr Kelly Pearce
Consistency and the Cloud
In their grain and sheep enterprise, Kelly and her husband Alan, have converted all of their digital programs to cloud-based systems.
"High quality, fast and consistently reliable satellite broadband is really critical for our farm business to run effectively and efficiently," says Kelly.
Kelly's research company also uses Sky Muster™ to connect with people from across the country and the world.
"I need consistent internet access to run my business as I am often reading and downloading articles, and researching as well as communicating with people over email and video conferencing."
Kelly says a quality internet connection is also about opportunities for her young children.
"It's not just my farm business but also my family that benefits from Sky Muster™.
"The fast connection allows my children to access online learning apps and programs that really are clever and important in their learning journey."
Kelly is a participant in the National Farmers' Federation's 2019 Diversity in Agriculture Leadership Mentoring Program, an initiative designed to assist rural women to realise their leadership aspirations.
The Sky Muster™ satellite service was an essential tool to her participation in this program.
"My mentor is based in Canberra and I am in Western Australia. By connecting via Sky Muster™, we are able to see each other clearly over video and the fast connection allows me to talk openly and honestly.
"For rural women who want to work from home or work remotely, reliable connectivity is critical for them to be able to achieve their goals, whether it be professional or personal," says Kelly.
"I am always trying to upskill myself and to continue learning – and without good internet that would not be possible."
* nbn is very happy with Kelly's experience with the nbn™ broadband access network. Of course, end user experiences may vary. An end user's experience, including the speeds actually achieved over the nbn™ broadband access network, depends on the nbn™ access network technology and configuration over which services are delivered to their premises, whether they are using the internet during the busy period, and some factors outside of nbn's control (like their equipment quality, software, chosen broadband plan, signal reception, or how their provider designs its network). Speeds may also be impacted by the number of concurrent users on the nbn™ Fixed Wireless network, including during busy periods. Sky Muster™ satellite end users may also experience latency.