How connectivity is changing the way we farm
Our friends at the National Farmers' Federation recently chatted with crop farmer, Tim Rethus, to find out how connectivity is changing the way he farms.
Tim Rethus runs a cropping farm near Horsham in Victoria. His family has been in the business since 1947 and has quadrupled its enterprise since those early days.
"We farm all crops," says Tim. "We've got wheat, barley, lentils, canola, oats, hay and we've been dabbling a bit with safflower."
The implementation of fast connectivity on the farm via services over the nbn™ broadband access network has helped the business grow and develop, as well as increase the autonomy and accuracy of the family's daily practices.*
"We have always been pretty innovative on this farm and willing to adopt new technologies.
"Now, we are trying to go large-scale and yet still retain that local granularity.
"We use a lot of data that we are collecting off our equipment such as receivers on tractors, boom sprays and seeding rigs," says Tim.
"We are using the data to build variable rate maps we can apply to our farming, and all of this has to be transferred wirelessly."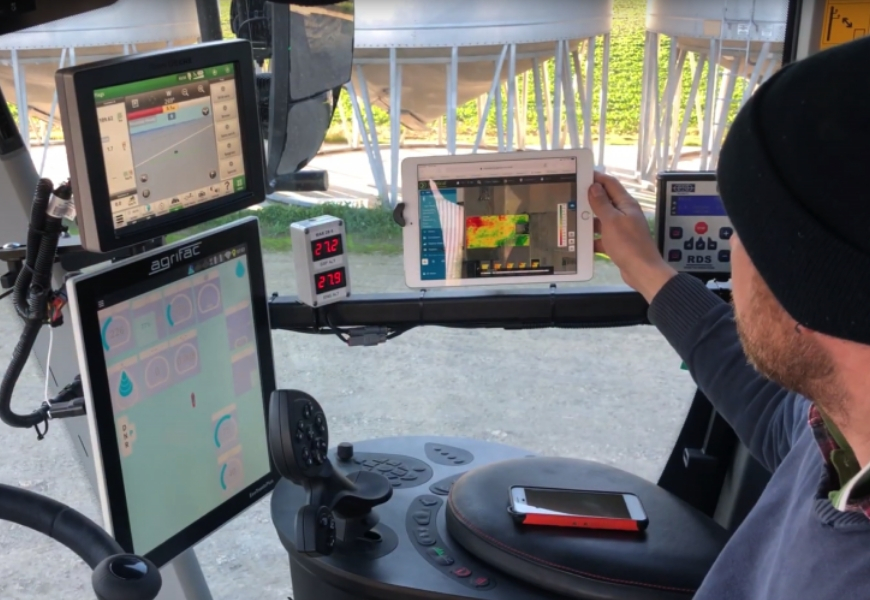 Tim uses data for a range of different things including farm management software that's used for data storage, financial work, quality control and legislative requirements.
"We are crunching all of the data and maps we are collecting and using that to output results that will actually improve our business by being more granular.
"At seeding time, our seeder has sensors on it collecting data. We collected more than 40GB of data this seeding program just from measuring soil quality, seeding characteristics and more."
* nbn is very happy with Tim's experience with the nbn™ broadband access network. Of course, end user experiences may vary. An end user's experience, including the speeds actually achieved over the nbn™ broadband access network, depends on the nbn™ access network technology and configuration over which services are delivered to their premises, whether they are using the internet during the busy period, and some factors outside of nbn's control (like their equipment quality, software, chosen broadband plan, signal reception, or how their provider designs its network). Speeds may also be impacted by the number of concurrent users on the nbn™ Fixed Wireless network, including during busy periods. Sky Muster™ satellite end users may also experience latency.
This video was produced by the National Farmers' Federation. NBN Co and the NFF have a commercial arrangement that includes content development.