Riding the business cycle with help from connectivity
How a life-changing health diagnosis, connectivity and COVID-19 helped Mike Redding turn a passion into his business, Creative Cycles.
Mike Redding knows a fair bit about the power of determination.
It was a quality he personified when forced to embrace the positive health benefits of cycling to mitigate the impact of Multiple Sclerosis (MS) after being diagnosed ten years ago.
That same determination, which now sees him ride more than 200 kilometres a week, has allowed Mike to parlay his passion into an innovative business enabled by access to broadband connectivity via services delivered over the nbn™ network.
Creative Cycles puts the power to create a dream bike build in its customers' hands by allowing them to go online and select from a range of top quality, customisable bike parts sourced from different corners of the world.
They can then either put their ride together themselves or harness Mike's considerable expertise to assemble the finished product in his small workshop in Bayswater North, an outer Melbourne suburb at the foot of the Dandenong Ranges.
Since launching in November 2021, the concept has rapidly taken off with customers, many of whom are riding the wave of a pandemic-fuelled cycling boom.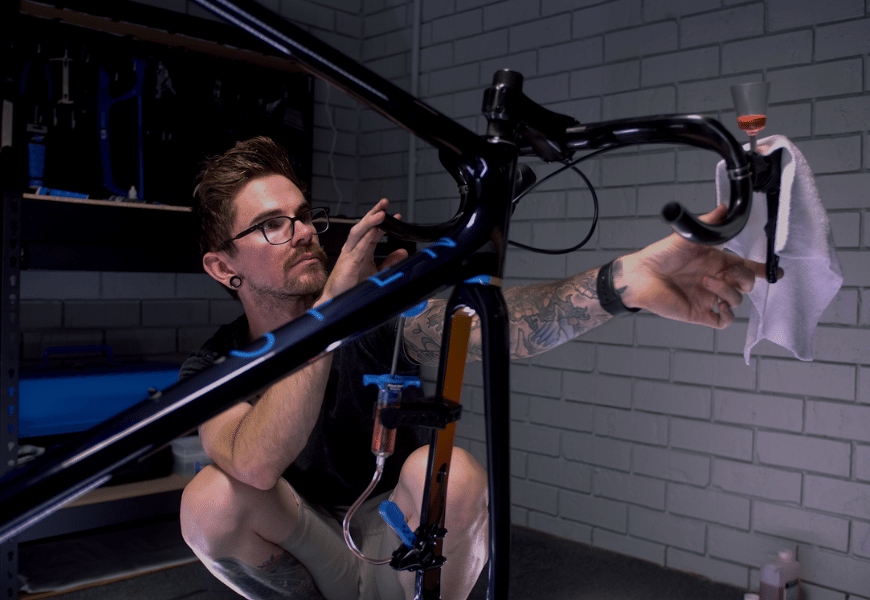 Mike Redding from Creative Cycles working on a bike in his workshop
"I love building bikes," says Mike.
"I loved working on my bike and that led to working on my friend's bikes and our family's bikes and then it just got bigger and bigger.
"So, then I started to think, 'Maybe I could do this as a business?'"
The idea crystalised even further in Mike's mind as the onset of the COVID-19 pandemic created a surge in popularity for cycling, and a scarcity of bike imports and access to new parts caused by buckling global supply chains.
Customising for customers
Mike says at the heart of his business is granting riders the power to choose a bike that suits their needs that's built from the ground up, rather than the other way around.
"We really want to personalise the experience of getting your bike, so it's not just about going into a bike shop and buying something that's already made and having to fit around that."
This customer centric mindset has seen Mike not only meet the needs of local enthusiasts, but those from around the world too.
None of which would be possible, he says, if not for access to fast and reliable broadband.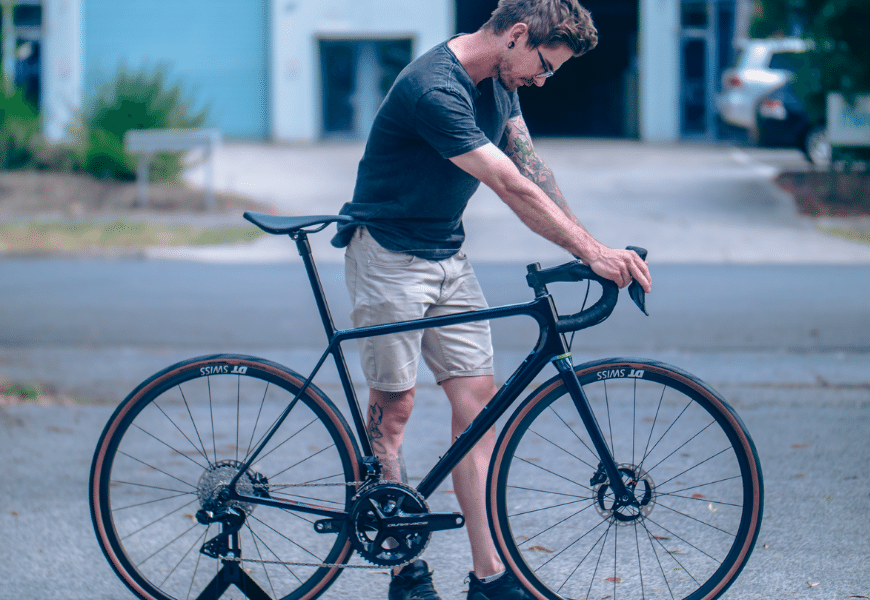 "We're not your 'everyday' bike shop. It's really a different style of business that we're trying to start here. Everything's online these days, so starting a business is a lot different to 30 years ago."
A report released by the Interactive Advertising Bureau (IAB) Australia found there has been a fundamental shift in consumer shopping behaviour largely driven by COVID-19.
The Australian Ecommerce Report 2021 revealed retailers have adapted to the explosion in online shopping with investments in digital transformation that have resulted in "extraordinary growth" in ecommerce expenditure.
And with good reason. The Australian Retailers Association reported non-food online purchases surpassed $3 billion in October 2021, a 38.5 per cent increase compared to the same time last year.
Connecting with customers
For Mike, harnessing the power of social media to upload high-quality images and video to platforms such as Instagram and YouTube is crucial to engage with his customers.
"You've got to have good internet to be able to do that and having access to the nbn™ network has allowed us to seamlessly connect and share with our customers and suppliers worldwide." *
Customers like Paul King.
"Mike's online approach is revolutionising the way custom bikes are being built," says Paul, "by searching the world for the finest products, speaking with manufacturers to get the right upgrade for the purpose and rider's style, and, importantly, maximising the budget to deliver a bike that stands out from the rest."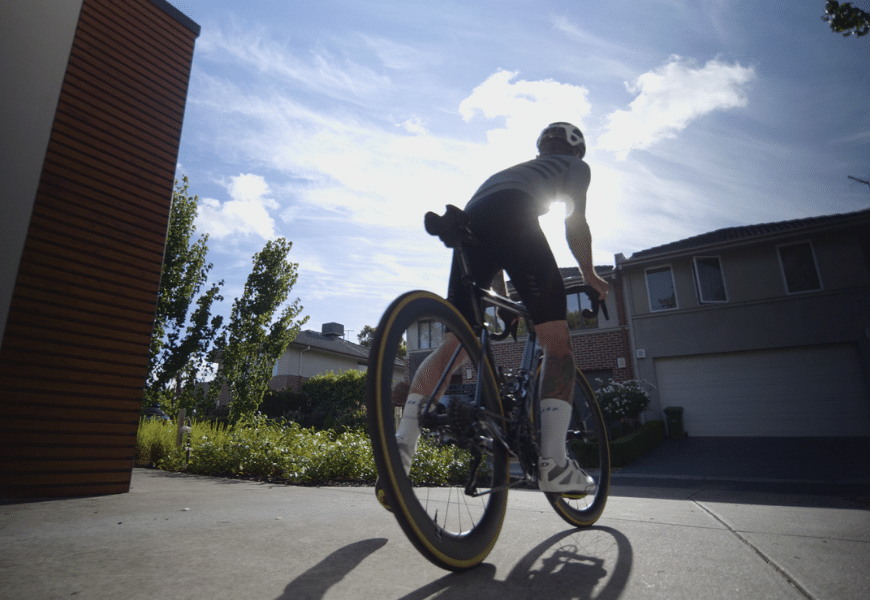 While buoyed by the early success of his business, Mike says the venture is also very personal.
Though he didn't know it at the time, his Multiple Sclerosis (MS) diagnosis in November 2012 set him on the path to being an internet entrepreneur.
"Being diagnosed with MS was a real eye-opener for me.
"Neurologists early on said that health, fitness and diet was going to play a big role in how the disease would progress.
"I had friends that cycle and I really got into it and that was really a game changer for me. I have been basically symptom free since and that was kind of the catalyst for Creative Cycles."
Mike is not only pursuing his dream for himself, but wife Sinead and newly arrived son, Max.
"Just a few months in and it's really taken off. It's exciting to see where it's going to lead to in the future."
Sinead couldn't agree more.
Mike, Max and Sinead Redding
"I'm absolutely proud of what Mike's achieved with Creative Cycles.
Sinead says while access to the nbn™ network is integral to the success of the family business, broadband connectivity also plays an important role at home.
"We connect via Wi-Fi using the nbn™ network for our baby monitor to keep an eye on Max and I also use it for study, which is fantastic.
"Obviously Mike uses it at work and when he gets home, he'll talk to distributors, send emails, all of that sort of thing, so it's something that features heavily in our lives."
* nbn is very happy with Mike and Sinead's experience with the nbn™ network. Of course, experiences may vary. Your experience, including the speeds actually achieved over the nbn™ network depends on the nbn™ access network technology and configuration over which services are delivered to your premises, whether you are using the internet during the busy period, and some factors outside nbn's control like equipment quality, software, broadband plan, signal reception and how your service provider designs its network.