nbn™ connectivity helping rural households thrive
To find out how connectivity is helping rural households, the National Farmers' Federation chatted with business owners in Warracknabeal, Victoria.
Julia Hausler, from Warracknabeal in the Wimmera region of Victoria, recently sat down with her friends Kate and Rebecca over a cup of tea to discuss how access to services over the nbn™ broadband access network has helped to change their lives for the better.
Julia and her husband have been farming for almost 20 years at Batchica West Farms, and require connectivity for both their farm and their home.
"My husband uses GPS autosteer, and we run farm data programs to track our progress and communicate with our agronomist.
"We are able to run a lot of programs all at once like various maps, accounting software, downloading large documents, tracking stock in real-time and making trade deals in real-time," says Julia.*
"We were connected to [services over] the nbn™ [access network] in October 2015. The minute it was available, I was onto it. It has made such a difference to our lives."*
Kate runs her own advertising agency in the town of Warracknabeal, which specialises in rural customers.
"Because we are regionally based, good connectivity is essential to communicate with our clients nationally and internationally, and when dealing with large artwork files," says Kate.*
"I've found the nbn™ [access] network to be fantastic."*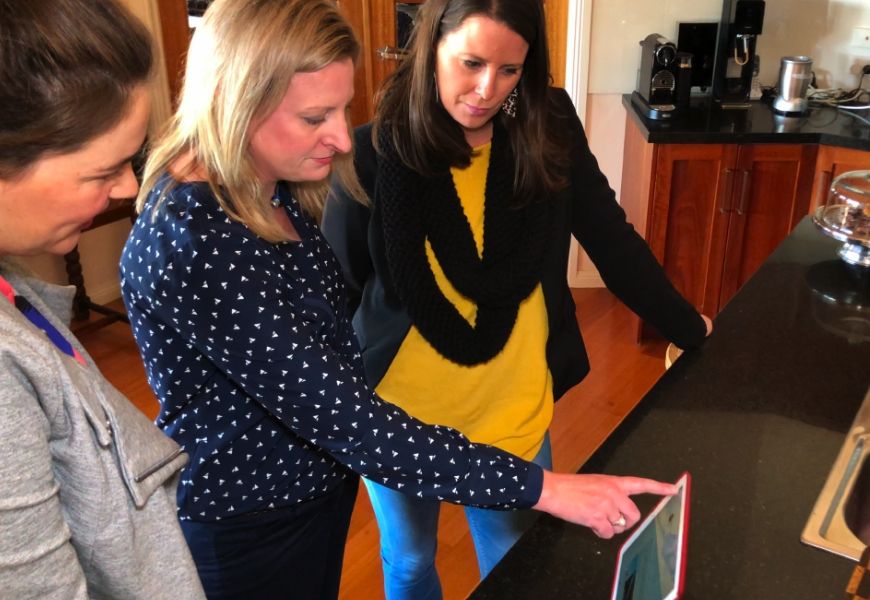 Then there's Rebecca, who does the bookwork for the cereal cropping business she runs with her husband.
"I rely on the internet to pay the bills and to do all of the accounting."
Having access to services over the nbn™ access network has saved a lot of time, says Rebecca, "which means I can spend more time at home with my two kids."
Before connecting to services over the nbn™ access network, things were different.
"I would have to go to the bus station and screenshot all of our transactions so that, when I went home, I would work off the screenshots on my phone to key in all of the data. It was so frustrating," she says.
"Now … I turn the computer on, it works. I wouldn't know what I would do without it now."*
* nbn is very happy with Julia, Kate and Rebecca's experience with the nbn™ broadband access network. Of course, end user experiences may vary. An end user's experience, including the speeds actually achieved over the nbn™ broadband access network, depends on the nbn™ access network technology and configuration over which services are delivered to their premises, whether they are using the internet during the busy period, and some factors outside of nbn's control (like their equipment quality, software, chosen broadband plan, signal reception, or how their provider designs its network). Speeds may also be impacted by the number of concurrent users on the nbn™ Fixed Wireless network, including during busy periods. nbn™ Sky Muster™ satellite end users may also experience latency.
This video was produced by the National Farmers' Federation. NBN Co and the NFF have a commercial arrangement that includes content development.