2021 Innovate with nbn™ Grants Program now open
nbn is committed to lifting the digital capability of Australia, particularly in regional and remote areas.
One of the ways we are helping achieve this is through the Innovate with nbn™ Grants Program.
Launched in 2020 in partnership with the Regional Australia Institute (RAI), the initiative offers participants the chance to share in $95,000 in grants designed to help them bring their bright ideas, powered by access to the nbn™ network, to life.
One thing that became very clear with the first Innovate with nbn™ Grants Program was the fantastic range of potentially game-changing technology-based solutions designed to make a difference to people's lives that are out there, a fact reflected by the almost 130 applications we received.
That's why today I am excited to announce that applications for the 2021 Innovate with nbn™ Grants Program is now open.
Across seven categories – Agriculture, Arts, Education, Health, Indigenous Business, Tourism, and Women in Business – each winner receives $10,000, with the overall winner receiving an additional $25,000 grant.
The aim is to unearth fresh ideas and support businesses that are using the nbn™ network to develop products or solutions that improve productivity and/or social outcomes.
We are looking for businesses in regional or remote Australia who are:
Harnessing the benefits of access to the nbn™ network to enable regional Australians to live, learn and work in a digital society
Innovative digital businesses challenging traditional markets in regional Australia
Lifting digital participation and stimulating regional economies
Champions of digital adoption for regional and remote communities
It's been so inspiring to watch the journeys of our first group of Innovate with nbn™ winners and see how they are using the grant money to grow and evolve their clever concepts.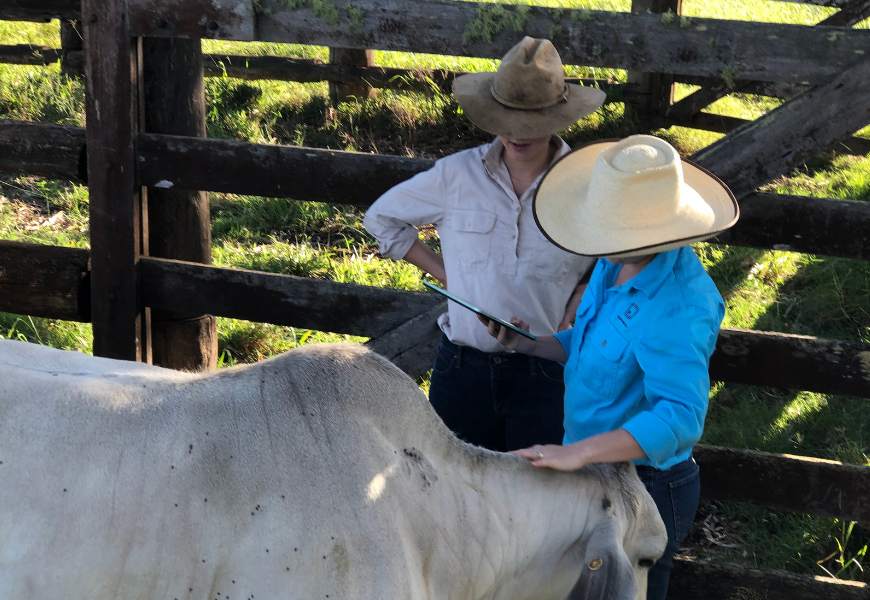 Shannon Speight and Emma Black from Black Box Co
They include Agriculture category winners Shannon Speight and Emma Black, whose innovative Black Box software solution is helping cattle farmers save time, make more informed decisions and boost productivity.
Or Arts category winner Nathan Johnston from Bega Valley in New South Wales.
Nathan's determination to rise above his daily struggle with cerebral palsy and enrich the lives of others living with disability through his Disability Club social media platform and DME3 digital music service has been inspiring.
Nathan Johnston from Disability Club and DME3
Noosa-based disability support service Sunshine Butterflies have used their $10,000 Innovate with nbn™ grant as winner of the Education category to purchase ten laptop computers for their Tech Connect program.
Gaining access to a standardised reservoir of state-of-the-art devices loaded with cutting edge software has been a game-changer, enabling participants with a range of physical and intellectual disability to unleash their creative energy on projects ranging from 3D printing to digital movie making, photography and website design.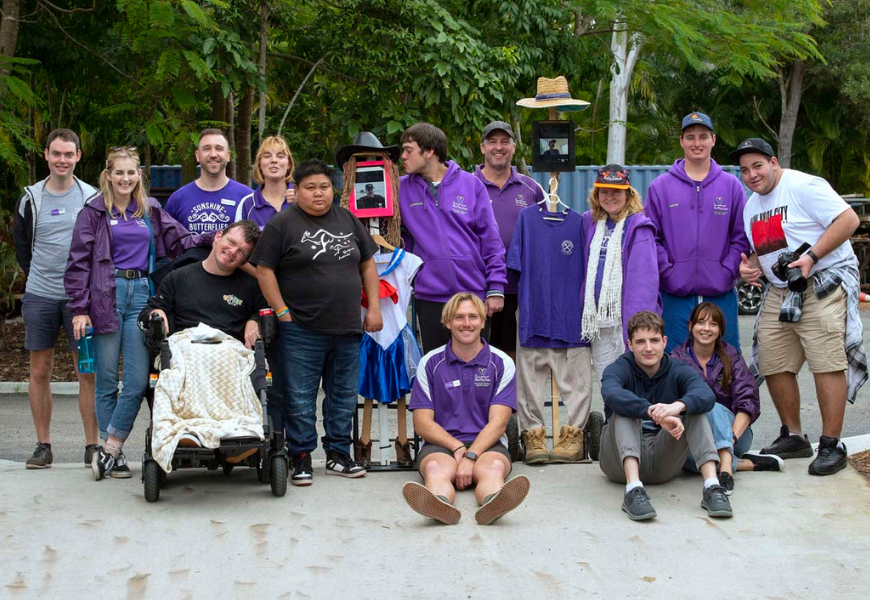 Then there is the winner of this year's Indigenous Business category and overall, 2020 Innovate with nbn™ Champion, Jason Davis from WUNA (Hold Access).
I was fortunate to catch up with Jason in person on his home turf in Darwin earlier this year, where he enthusiastically laid out his plans to expand his game-changing digital wallet designed to meet the specific needs of First Nations people.
I'm delighted to say Jason's passion to make a difference to people's lives through the power of broadband connectivity will be a real asset in his role as a member of this year's judging panel.
Jason Davis (right) with Gavin Williams, Chief Development Officer, Regional and Remote at nbn
It's been gratifying to hear feedback from all our winners that participating in the Innovate with nbn™ Grants Program has played a major part in helping them progress their solutions and benefit their communities.
nbn is here to help Australians unlock the benefits of what we've built – from increasing access to the arts, education and healthcare to empowering small business and supporting regional and remote Australia.
So, if you've got a great technology-led idea that can be enabled by the power of digital connectivity, let us help you take it to the next level by applying for an Innovate with nbn™ grant.
Applications close on 30 November 2021.