nbn's commitment to break the bias
This International Women's Day, Stephen Rue – nbn CEO and Executive Sponsor for Gender Equality – talks about nbn's commitment to breaking the bias.
Today, nbn proudly marks International Women's Day by celebrating the amazing talent and contributions of women right across our organisation.
This is an important event globally and it calls on us all to play an active role in helping build a more diverse, equitable and inclusive world – one that is free of bias, stereotypes and discrimination.
At nbn, we know our people are central to delivering on our purpose of helping lift Australia's digital capability. I'm particularly proud that as a company, we promote diversity, equity and inclusion in the workplace and in the wider community.
We have put in place a range of policies that support our staff and provide a safe and supportive working environment. These include, but are not limited to, flexible work, parental leave, and gender affirmation policies. As a company, we believe everyone should feel supported in being able to bring their whole self to work.

Debbie Taylor, our Chief Information Officer, chats with Kate McKenzie, NBN Co Chair/Non Executive Director:
Currently, 33 per cent of management positions at nbn are held by women. And we are committed to increasing female representation in the workforce and achieving at least 40 per cent female representation in management by 2025.
Pleasingly, nbn's gender pay gap is less than 1 per cent, compared to the national average of 14.2 per cent. We will continue to work to reduce this to zero.
We know that by harnessing the talents and perspectives of all our people, we can create better outcomes and deliver better solutions for communities and customers.
The theme of this year's International Women's Day is #BreakTheBias – a call for us all to celebrate women's achievements, raise awareness against bias and take action for equality. 
At nbn, we are dedicated to making meaningful change. And it is no accident that we have so many talented and dedicated women who lead by example across our operations.
... Sarah Hosey was recognised as 'The One to Watch in IT Security'...
Our General Manager, Security and Privacy Assurance, Risk and Consulting Sarah Hosey was recognised as 'The One to Watch in IT Security' at the recent
Australian Women in Security Awards
.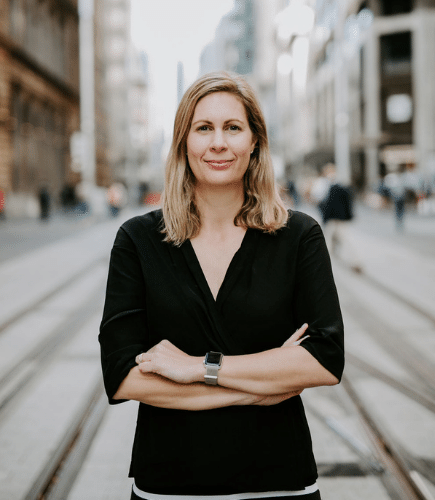 Sarah Hosey, General Manager, Security and Privacy Assurance, Risk and Consulting at nbn
Chief Data Officer Joanna Gurry's work ... is a fine example of making real difference at an individual level.
Joanna's mentorship of Lucy Staughton, Chief Financial Officer at Carroll Cotton, a DALP graduate, and principal grazier for her family's New South Wales cattle station, provides another tangible means of boosting female leadership participation on the land.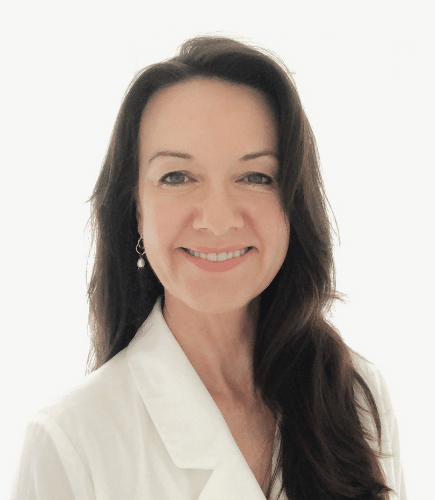 Joanna Gurry, Chief Data Officer at nbn
Lifting the digital capability of Australia means essentially, making a positive difference. Our second Sustainability Report, released in December 2021, outlines how the Company will deliver further on its commitment to social and environmental issues.
It also reaffirms our commitment to diversity and inclusion, and the United Nations Sustainable Development Goal on gender equality.
As part of nbn's deep dive into gender equality, we identified potential actions we can take at an organisation, industry, and society level. This work is already bearing fruit. Female employees at nbn scored two per cent higher on engagement in our 2021 employee engagement survey.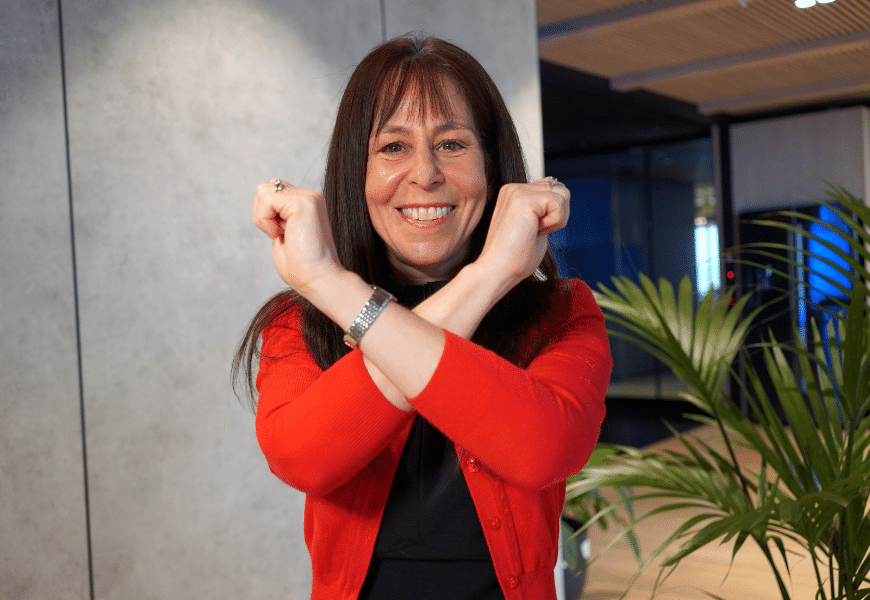 Debbie Taylor, Chief Information Officer at nbn, strikes the #BreakTheBias pose.
I'm particularly proud of our gender diversity program, nbn Equals, which fosters initiatives such as Virtual Mentor Walks, showcases employees from all genders who are benefiting from nbn's inclusive parental leave program, and actively encourages young girls to participate in science, technology, engineering and maths (STEM) careers. 
In recognition of these achievements, the nbn Equals program was shortlisted as a finalist in the Australian Communications Industry Awards 2021 for diversity and inclusion.
The power of gender equity
When I view our organisation, I'm constantly reminded of the power of gender equity. In fact, you need look no further for evidence of the power of a diverse group from different backgrounds, with varying skillsets and informed opinions, than in nbn's executive leadership team – five out of ten of whom are female. Similarly, of the seven nbn Board members, three of those are women, including our Chair Kate McKenzie.
We have a strong and ongoing commitment to #BreakTheBias. I encourage you to do the same.
Header image: Andi Radisavljevic, 2022 Graduate at nbn; Tiffany Giorgianni, Service Provider Communications Coordinator at nbn; Shosha Abraham, 2022 Graduate at nbn; and Kelly Fidler, Customer Field Technician at nbn.