Unearthing innovative gems in regional Australia
In partnership with Regional Australia Institute, applications are now open for the Innovate with nbn™ Grants Program.
Is your tech business based in regional Australia? Do you have an innovative, digitally led idea that could help improve productivity or social outcomes for regional and remote Australians? Could you use an injection of funding to help your idea become reality?
Then, say hello to the Innovate with nbn™ Grants Program.
We're pleased to reveal the following esteemed industry professionals will make up our inaugural judging panel for the Innovate with nbn™ Grants Program.
Ros has been working in the arts industry for more than 20 years with experience across Creative Direction, Strategic Design and Arts management. She is committed to the concepts of collaboration as vital to building arts and creative industries and believes in the need to be innovative, accessible and founded in a practice that is multidisciplinary and participatory. Working across the arts regionally, Ros is embedded in the national regional arts sector and works to provide engaging platforms for social inclusion, creativity and accessible cultural experience.
Ros Abercrombie, Executive Director at Regional Arts Australia
Sally is a senior journalist at Queensland Country Life and North Queensland Register. Based at Blackall, the Central West Queensland location is where Sally has raised a family, runs Merino sheep and beef cattle, and has helped develop a region – its history, tourism, education and communications.
Sally Gall, Senior Journalist at Queensland Country Life and North Queensland Register. Image courtesy of Queensland Country Life.
Steven is responsible for reviewing international experience, trends and local innovation to help set the national digital health agenda for the Australian health sector. In this role, he provides a forward-thinking approach to national digital health design and implementation, and alignment of technology across the Australian health sector to achieve the objectives of the National Digital Health Strategy and beyond.
Steven Issa, Chief Digital Officer at Australian Digital Health Agency
Andrea is the Principal of Andrea Koch Agtech, an agricultural technology strategy and product development consultancy. She's also a board director with the National Farmers' Federation and SproutX, Australia's first agtech accelerator. She is from a fifth-generation Australian farming family and is passionate about Australian agriculture. She sees a future where digital technology underpins our farming sector being the most competitive and innovative in the world.
Andrea Koch, Board Member at National Farmers' Federation
Catherine is an Arrernte/Luritja woman from the Central Australia regions. A journalist by trade, she subscribes to the philosophy that to change the story you first have to change the message. Catherine has worked across all levels of news and current affairs production and presented news programs for Imparja, NITV and ABC Australia. Over the past ten years, she has worked primarily in managerial roles where she has led multidisciplinary teams, driven workplace transformations and delivered record breaking programs for NITV and SBS.
For more than 20 years, Liz has worked across the corporate, government and not for profit sector, and specialises in leading organisational transformation to build a sustainable future. Liz is a change agent, a marketer, a researcher and an extremely passionate advocate for regional Australia, heralding from Deniliquin in New South Wales.
Liz Ritchie, CEO at Regional Australia Institute
General Manager, Segments and Stakeholder Relations
nbn
A 25+ year veteran of the Australian telecommunications scene, Sam leads a team that is responsible for managing key stakeholder relationships across industry, business, special interest groups and regional Australia. Sam is also responsible for enabling the nbn™ Local team in executing its comprehensive community engagement programs. When not in the office or on the road, Sam can be found dabbling on his farm in regional Australia with his wife and four beautiful children.
Sam Dimarco, General Manager, Segments and Stakeholder Relations at nbn
Delivered in partnership with the Regional Australia Institute (RAI), applications are now open for the Innovate with nbn™ Grants Program.
Offering grants totalling up to $95,000 across seven categories, the program aims to help regional tech businesses transform their creative ideas into game-changing achievements.
"nbn™ connectivity has gone a long way in digitally transforming businesses across regional Australia, and we know that people are using the nbn™ network to innovate and explore new ways to do great things for the community or their business," says Gavin Williams, Chief Development Officer, Regional and Remote at nbn.
"Through Innovate with nbn™, we are looking for these new and exciting innovations that need a little bit of help to bring their idea to life."
The program is part of nbn's commitment to regional and remote Australia, which includes more than $2 billion in network investments over the next three years.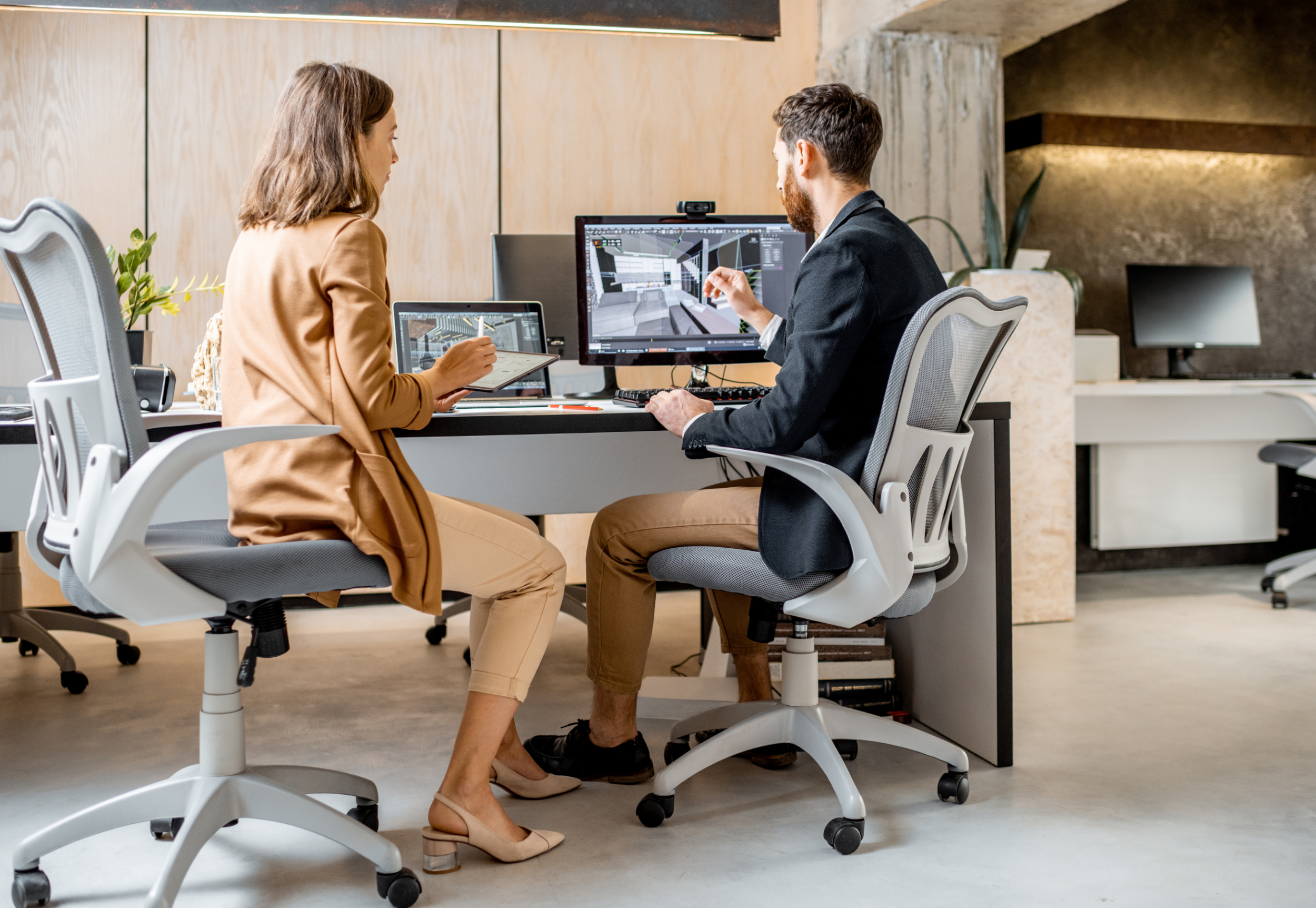 Selected for their significance to regional and remote Australia, eligible businesses can apply to the Innovate with nbn™ Grants Program under one of the following seven categories:
Agriculture
Arts
Education
Health
Indigenous Business
Tourism
Women in Business
A $10,000 grant will be available in each category, plus a $25,000 major grant to the most outstanding application across all categories.
"We encourage eligible businesses of all sizes to apply," says Gavin.
To be eligible to apply to the Innovate with nbn™ Grants Program, a business needs to be based in regional Australia and connected to services over the nbn™ network. It also needs to hold an Australian Business Number (ABN) and corresponding Australian bank account.
Think your business has an innovative gem of an idea waiting to be unearthed?
Then, head to the Innovate with nbn™ Grants Program Online Application Form to complete your submission by Monday 30 November 2020.
"I'm excited to see the depth and range of digitally-led solutions that are being developed in regional Australia for regional Australians," says Gavin.
The program's judging panel will be looking for regional businesses and organisations – and their ideas – that are:
helping regional Australians to live, learn and work in a digital society by harnessing the benefits of the nbn™ network
digitally disrupting traditional markets in regional Australia
lifting digital participation and stimulating regional economies
championing digital adoption for regional Australia
supporting regional Australians
Innovate with nbn™ Grants Program recipients will be announced in February 2021.
Recognising regional businesses that are doing wonderful things, the program will also follow the progress of winning submissions as they take their projects to the next level with help from the grants.