Building business resilience from the network up
The 'new normal' will be shaped by businesses that can build resilience into their digital transformation strategy – starting with a strong network foundation.
Resilience is a topic that gets bandied about a lot, but it has recently found new relevance thanks to the demands placed on businesses by the COVID-19 pandemic.
Before COVID-19, many organisations were already on their digital transformation journeys. Yet, the pace of change has accelerated, demanding businesses do in weeks what they might have otherwise accomplished in years.
And it's not the first time businesses have faced similar circumstances. An example in recent history is the Global Financial Crisis (GFC) of the late 2000s.
Then, organisations that adapted quickly by reducing operating costs, or focusing their efforts on high-growth sectors, not only survived the GFC, they thrived, emerging ahead of peers on the other side.
But of course, no two crises are alike. What's become clear about this crisis is that, as the virtual world becomes the primary conduit for engaging with customers and each other, a resilient business is also a digital business.
More than business continuity
Business continuity, sometimes referred to as disaster planning, is generally the domain of the Information Technology department.
It may encompass activities that help maintain 'business as usual', such as offsite back-ups to deal with data loss or what to do in the event of fire, theft or malicious actions.
Business resilience, though, is more than ensuring business as usual can continue.
It's the ability to respond to change, adapt and emerge stronger than before in a changing market environment.
"If you look at how fast things are moving, and the variety of challenges and opportunities that have occurred in the last few years, the one commonality is the inability to predict what these challenges and opportunities may be," says Kent Heffernan, Executive General Manager, Enterprise and Government at nbn.
COVID-19 is an example of such a scenario: global, unpredictable, unforeseen, immediate and potentially devastating for countless businesses.
While organisations can't rehearse for an event like the pandemic, if they have adopted the right readiness position, they have a good chance of getting through it.
"Digital opportunities are dramatically changing the way people and businesses behave," says Kent.
"When it's moving so fast, don't 'solve for now' – if you solve for now and it takes you a couple of years, you're already behind. You've got to solve for the future."
The COVID-19 pandemic has been a watershed moment for accelerating digital transformation.
Recent McKinsey reports from the first half of 2020 estimate that five years of business and consumer digital advancement occurred in just eight weeks.
For some businesses, this meant addressing capacity for engaging virtually with customers, clients and employees by upscaling fast. For others, it was considering ecommerce and other digital capabilities for the first time.
Not surprisingly, businesses that had already implemented a digital transformation strategy had less work to do to adapt quickly when the need arose.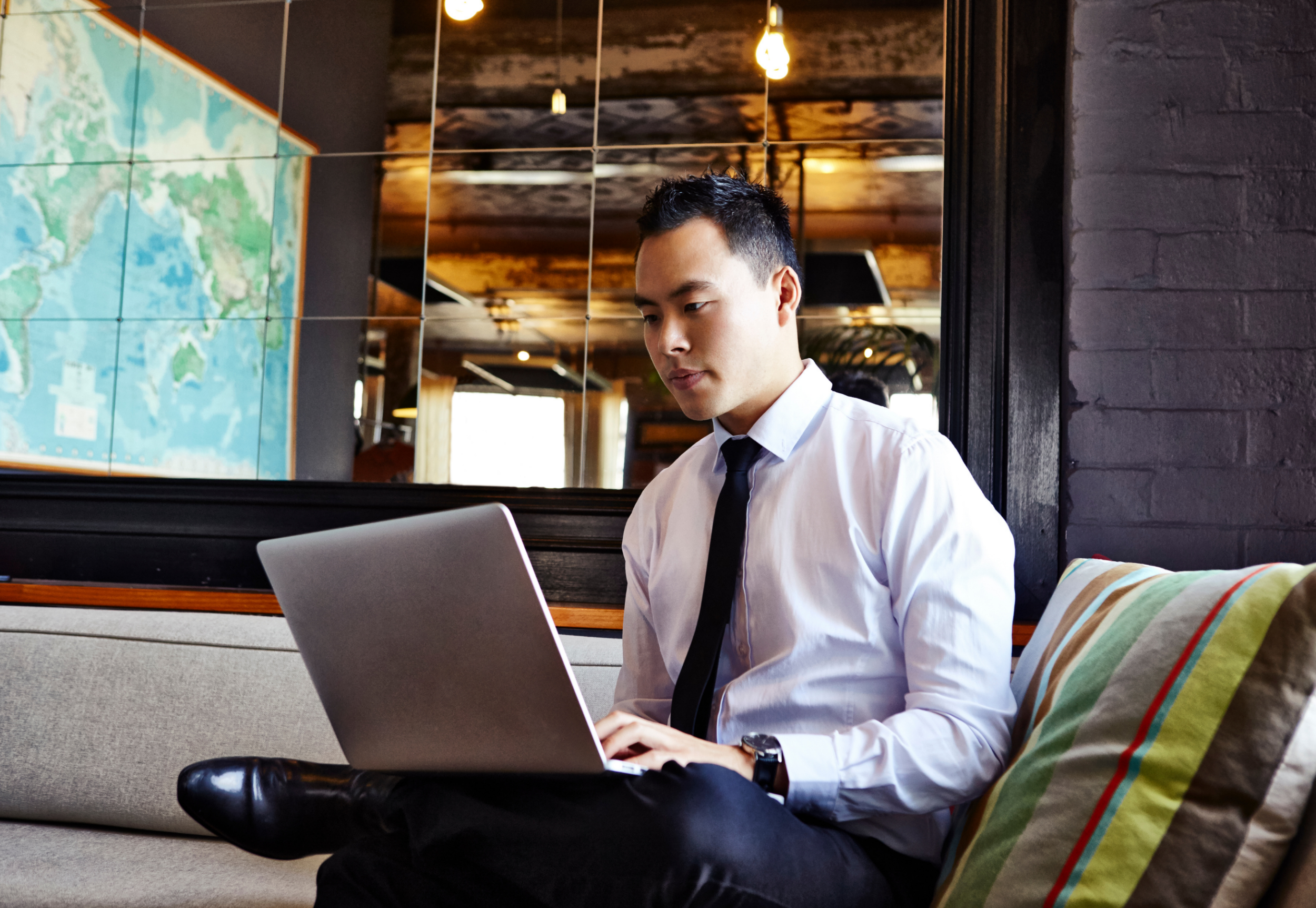 So, what factors are important to staying agile and adaptive? They include:
Assessing and evolving operating environments
Having a proactive stance on network security
Building in flexibility to scale up or down quickly
Readying support for a largely remote workforce
A business capable of maintaining productivity in a rapidly changing and uncertain environment, without compromising security, will be best placed to weather the immediate storm and embrace a new operating model into the future.
Importantly, the digital infrastructure that supports such a business needs to sit on robust, fast and resilient network infrastructure.
Network strategy as the backbone
The right network strategy plays an important role in a resilient business, as flexible and fast network solutions can help businesses become agile and remain competitive.
"As organisations consider their digital strategies, what's really critical is that they have the right underlying infrastructure that can enable them to flex," says Kent.
And because all businesses are different, it's crucial to have a network solution that's tailored to individual needs.
"At nbn, we provide choice to businesses and government across Australia – our network is the digital backbone that can help them to adopt potentially crucial digital opportunities."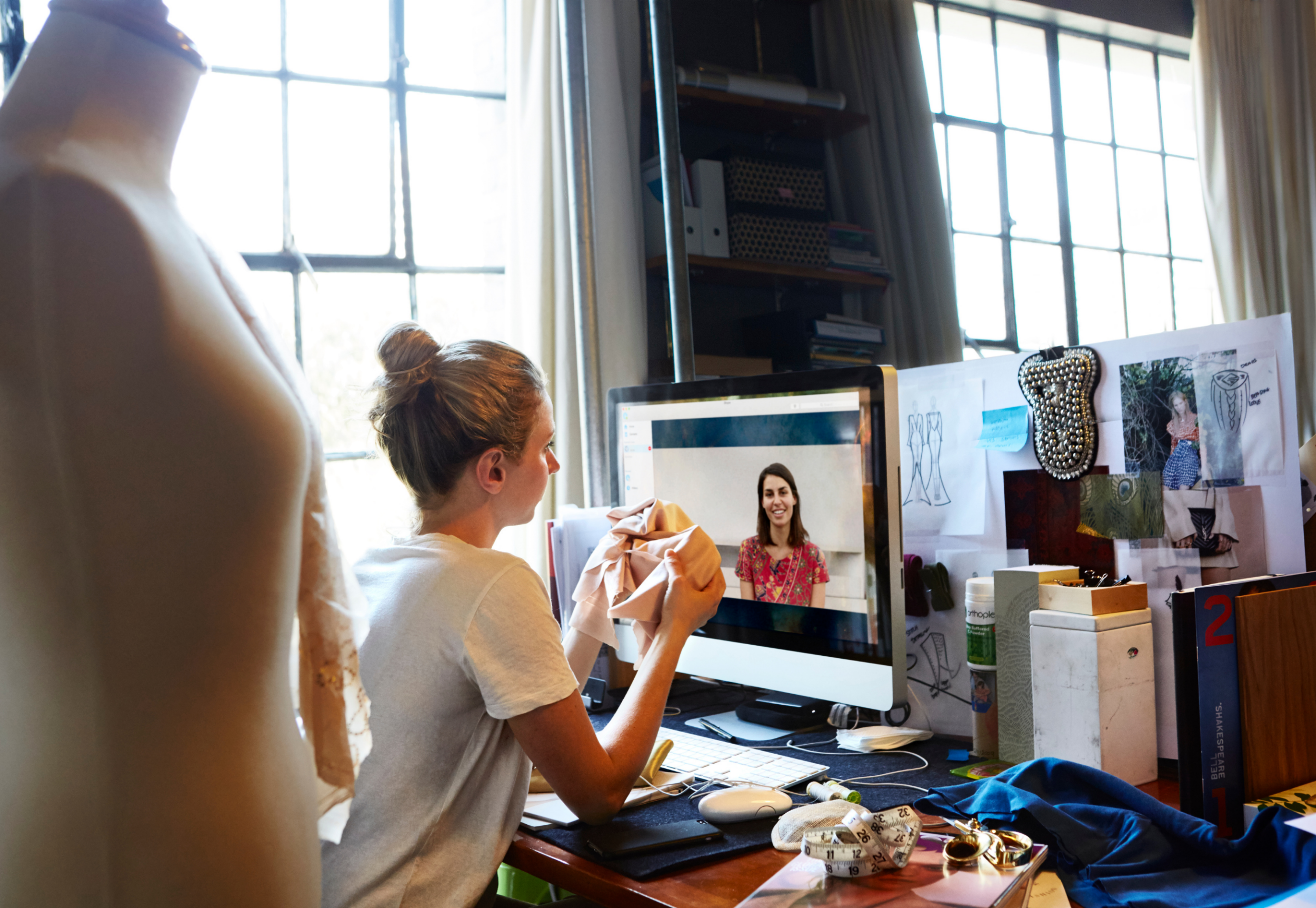 Steps for a resilience-ready network
When choosing a network solution, it's important to remember that not all data is equal, and not all data-use cases have equal requirements.
The pandemic has provided an opportunity for organisations to assess their current capabilities and plan for a changed world, making now a smart time to progress or accelerate digital transformation.
While this is a long-term goal for most organisations, there are more immediate network considerations that can help to create a future-ready business now.
1. Conduct a network audit
A better understanding of priorities and pain points – and how they might evolve in the future – means the business can start to look beyond basic network features to find a solution that suits their unique needs. For example, business nbn™ wholesale products include options for additional features such as symmetrical speeds and prioritised data, which service providers can use to tailor a solution that can better adapt to changing business needs.
2. Check out support arrangements
The critical path to service support response times will be dependent on all agreements between providers in the supply chain. This includes agreements between the network provider and the service provider, and between the service provider and your business. Enhanced service level agreements (eSLAs), like those held between nbn and service providers, help enable the provider to pass on eSLA benefits to end customers. Confirming these arrangements are in place early can help prevent a loss of business continuity later if a disruption occurs.
Technology and markets move fast, with new vendors and products redefining how services are sold with great frequency. A 'one-stop-shop' may not be the most effective and efficient way to purchase network services. Consider defusing risk by calling on specialist product and service providers as part of a best practice network.