Connecting Australia's agricultural landscape
Connecting Australia's productive farmland to fast broadband is critical to helping the ag industry achieve its ambitious 2030 growth target – nbn is set up to help.
On the back of another record-breaking year for Australian agriculture – the second in a row of more than 10 per cent growth in farmgate value – Australian farmers are looking at new business investment opportunities.
As Australia's digital backbone, nbn works closely with farmers to help get them connected to the nbn™ network.
With the initial build complete* and more than 8 million homes and businesses connected, nbn is shifting its gaze to the millions of square kilometres that support agriculture, with a focus on 'leaving no paddock behind'.
We know that connectivity has a key role in advancing Australian agriculture towards its $100 billion production value by 2030 vision, a target that has been articulated by the National Farmers' Federation.
Already, the nbn™ network is plugging gaps in regional connectivity. A network trial presently underway in western Victoria is demonstrating the capacity of nbn™ Fixed Wireless connectivity to support voice-over-Wi-Fi capability, plugging a known mobile blackspot and providing productivity-boosting connectivity opportunities for on-farm machines, devices and properties.
The words 'farming' and 'innovation' go together like, well, the proverbial horse and carriage.
Farmers the world over, and here in Australia, have been at the forefront of innovation for generations. The next great innovation for Australian agriculture is harnessing connectivity to drive a digital agricultural revolution. This will support the sector to achieve – and exceed – its targets.
Connectivity driving change
To enable this digital agriculture revolution, farmers should view the installation of on-farm telecommunications infrastructure to be as critical as a new shed, grain silo or farm machine, and for them to be seen as investments rather than costs.
Connectivity infrastructure is an investment that will help build capacity, lift productivity and enable optimisation of modern farm machinery.
Recent research from Meat and Livestock Australia suggests livestock producers are willing to invest up to $5,000 in on-farm infrastructure; in some places more may be needed. In the cropping industries, for example, advanced machinery could see the necessary investments go much higher.
Connectivity is driving major change in our agricultural production systems. So much about modern farming is driven by technology, data, information and the search for improved efficiency. More and more information is demanded in real time and the technology deployed in-paddock must be reliably connected.**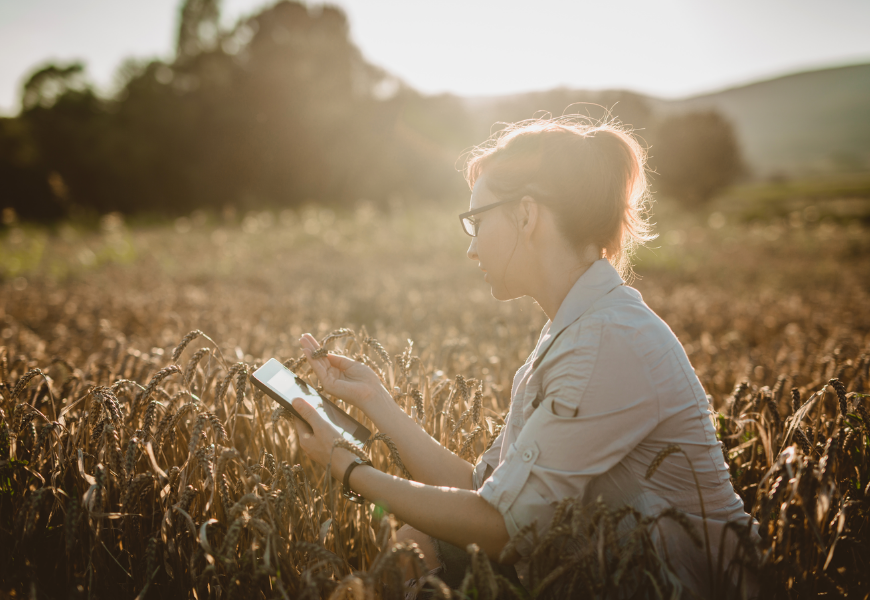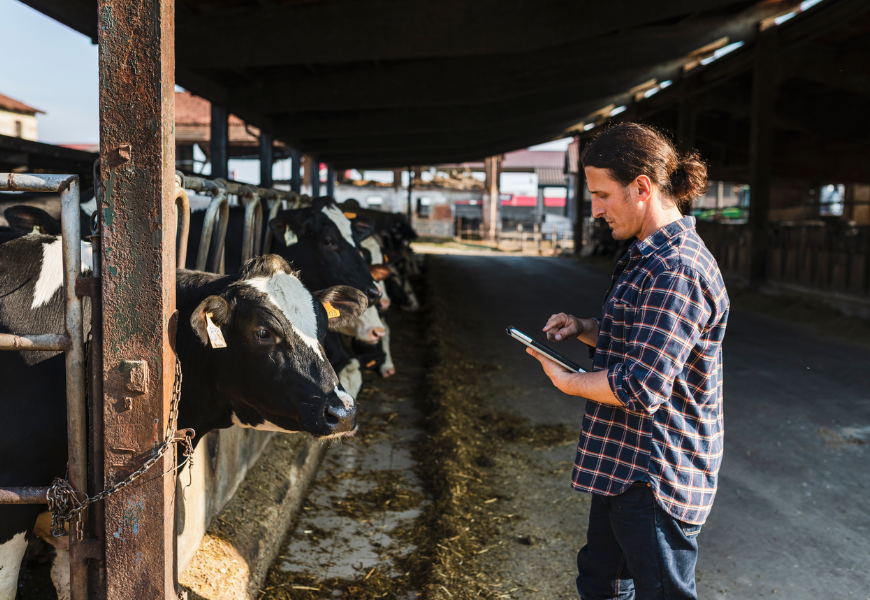 Investing in best practice
With the right investments and decisions, farmers can access the nbn™ network – which is made for more – to power all manner of digital agricultural operations, including in the paddock where it's needed.
Australia's farmers understand 'working from home' better than most. The challenge is to take the connectivity available at the farmhouse out into the shed and the paddock, where they earn their living.
By connecting the landscape, we are giving our farmers the same opportunity to be connected in their workplace as people in cities and towns.
These solutions are available today.
Willingness at the individual farm level to invest in additional infrastructure is critical. This investment can be driven by a re-imagining of the opportunity of digital agriculture.
While this is not a zero-cost exercise, farmers' perception of the relative cost of connectivity compared to farm machinery, fixed infrastructure or equipment needs to change.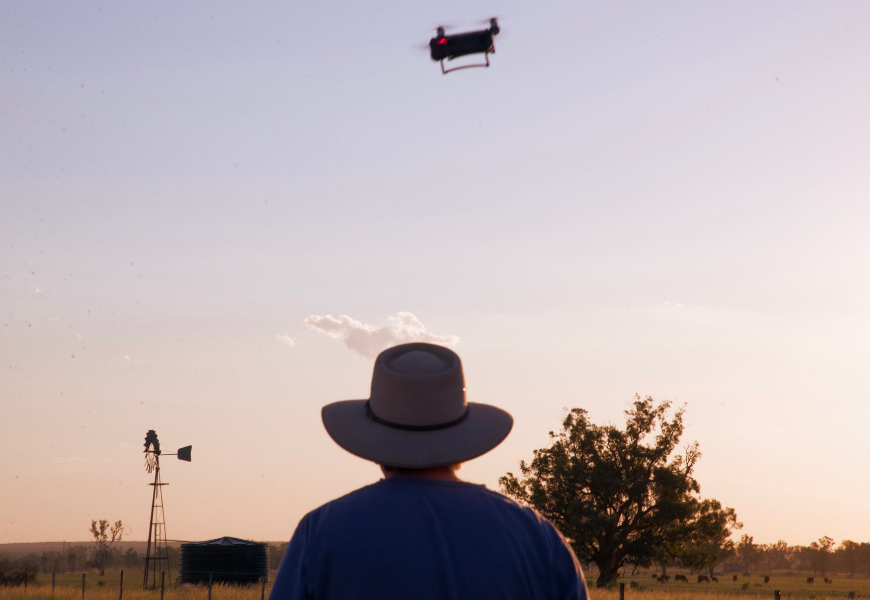 Planning for a connected farming future
Having a digital farm plan is no different to any other farm plan.
These plans can drive a future desired state that sets clear expectations and investment strategies in the right networks.
There are many nbn™ providers across Australia who can assist farmers – matching expectation with outcomes is critical to making this a valuable investment.
With the current strength of the sector, Australia's farmers have a great opportunity to make investments today to enable their farm businesses long into the future.
The coverage of the nbn™ network enables connectivity in places where it's not been possible before.
* NBN Co's build completion commitment was that all standard installation premises in Australia are able to connect to the nbn™ access network as at the build completion date. This excludes premises in future new developments which will be an ongoing activity for the Company beyond the build completion date. It also excludes a small proportion of premises defined as 'complex connections' – which includes properties that are difficult to access, culturally significant areas and heritage sites – where connection depends on factors outside NBN Co's control such as permission from Traditional Custodians, and where network construction to allow such premises to connect will be an ongoing activity of NBN Co.
** Your experience, including the speeds actually achieved over the nbn™ network, depends on the nbn™ access network technology and configuration over which services are delivered to your premises, whether you are using the internet during the busy period, and some factors outside nbn's control (like your equipment quality, software, broadband plan, signal reception and how your service provider designs its network). Speeds may also be impacted by the number of concurrent users on the nbn™ Fixed Wireless network, including during busy periods. Satellite end customers may also experience latency.