Finding a healthy connection to the real world
To help understand the online changes and demands likely to endure beyond COVID-19, we recently commissioned the nbn™ Behavioural Change Survey.
While necessity is said to be the 'mother of all invention', when it comes to the global COVID-19 pandemic, it also seems to be the driving force behind reinvention and acceleration.
Largely confined to our homes and the towns and suburbs in which we live, we've all had to shift our thinking and behaviours to play our part in stopping the virus' spread.
And that's meant finding new – and online – ways to do the sorts of activities usually done out and about in the real world.
To help us understand how online habits have changed, and which ones may stay even after restrictions are lifted, we recently commissioned the nbn™ Behavioural Change Survey.
In last week's blog, we shared how flexibility and working from home are becoming the 'new normal'.
What about lifestyle and health?
Increased demand for key online activities
It's not just the workday that's moved online for many Australians.
According to the nbn™ Behavioural Change Survey – commissioned by nbn and conducted by Venture Insights – record numbers of Australians are exploring online substitutes for everything from access to health support services to exercise, and skills training to entertainment.
"We've seen online activity significantly increase during COVID-19 as Australians rely on broadband to work from home, access telehealth services, learn new skills, connect with friends and family and enjoy entertainment," says Brad Whitcomb, Chief Customer Officer – Residential at nbn.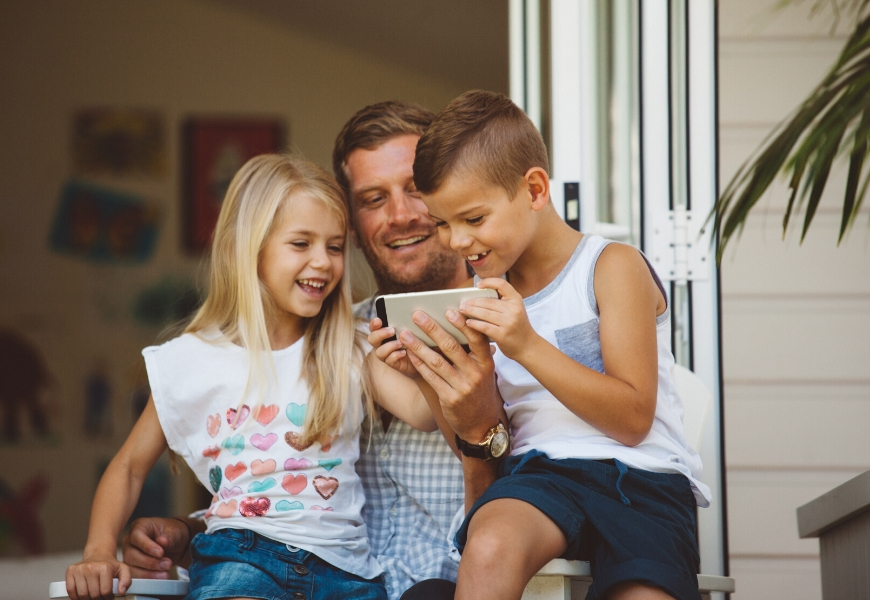 Eighty-four per cent of those working from home confirmed they have been making the most of their online access to stay connected to family through video calls.
And 73 per cent are also making social video calls to colleagues, increasing from 54 per cent in pre-COVID-19 times.
Online good for your health
Connectivity has also proven good for our health during COVID-19, thanks to the widespread embracing of telehealth.
While health consultations over the internet are certainly nothing new, it's taken a global health crisis to accelerate telehealth services to the mainstream.
Almost half of those surveyed (48 per cent) who visited their GP in the past two months did so virtually via telehealth services, and 63 per cent of respondents are open to using telehealth in the future.
And it's not just younger people that are embracing this connected kind of healthcare.
Australians over the age of 65 are also taking advantage of attending appointments from the comfort and convenience of home, increasing from 13 to 27 per cent in recent times.
"The waiting room is no longer an essential stop on the path to see a GP," says Brad.
"Now, more than ever, Australians of all ages are accessing telehealth services – and it's a trend that is likely to continue once restrictions have lifted."
One person who's no stranger to telehealth is Simone Dudley, co-founder of Therapy Connect.
"I've run a telehealth practice for six years, providing thousands of hours of speech and occupational therapy, psychology and physiotherapy supports to children and families living all over Australia via services over the nbn™ network," says Simone.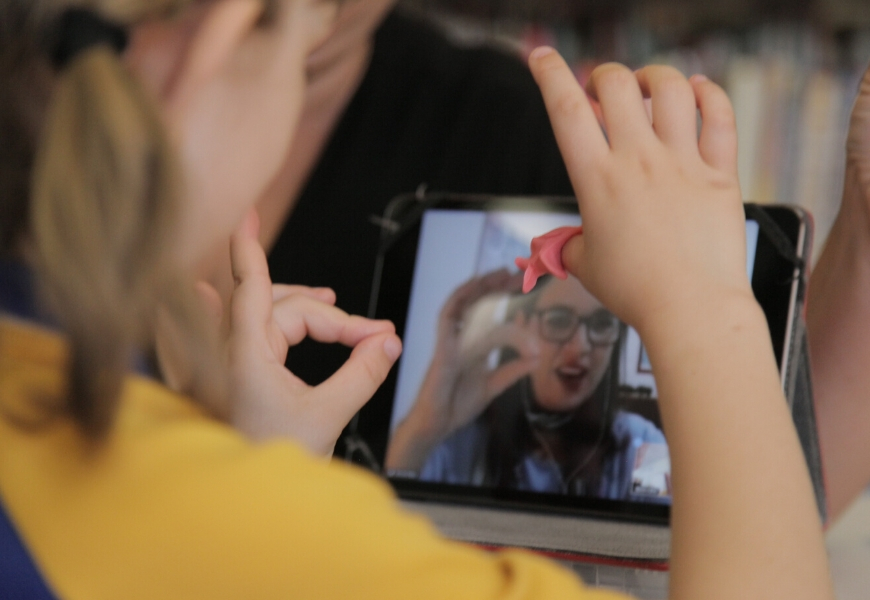 Simone Dudley, co-founder of Therapy Connect, during a telehealth appointment
While telehealth has been highly valued in rural and regional areas for years, it seems the benefits are finally becoming clear to the wider community.
"The reality is, many of our clients wouldn't have access to various forms of therapy and other healthcare practices without telehealth services.
"I anticipate people will continue to use telehealth services, particularly as more practitioners begin to offer the service," says Simone.
I got skills, they're multiplying
Australians are also making the most of their social distancing time to put their minds and bodies through their paces.
Half of all respondents working from home have also tapped into online classes to help them keep fit. This is up from 38 per cent, pre-COVID-19.
Meanwhile, 30 per cent of younger Australians aged 18 to 24 have participated in online work skills training, with 26 per cent doing so regularly.
Yet, it's not all work and no play.
The nbn™ Behavioural Change Survey also shows we're still using connectivity to stay entertained throughout these challenging times.
The research revealed an increase in spending on entertainment equipment – like smart TVs, media devices and digital assistants – with 15 per cent of respondents making purchases to make the most of their downtime.
While many of the online necessities of the COVID-19 era will eventually return to being 'nice-to-haves', others seem to have left an indelible mark.
"Our research shows that people have significantly increased their use of online services and that many expect new online habits to stick as life returns to normal," says Brad.
This research was undertaken by Venture Insights on behalf of nbn. The research took place in April 2020, and was completed on 28 April. 1,006 respondents aged 18+ completed the survey and they were proportionally spread across ACT (2%), NSW (31%), NT (0.5%), QLD (20%), SA (8%), TAS (2%), VIC (26%) and WA (10%). 77% of the respondents belonged to a metro area, and 23% to a regional area.