STEM + entrepreneurship = the future
'Why are STEM and entrepreneurship not talked about together?' ponders Kathrine Dyer, our Chief Network Deployment Officer.
At NBN Co, we understand the importance of an entrepreneurial mindset in the workplace.
Our organisation is built on a foundation of innovation, creativity and strong communication – capabilities we know will continue to be vital to the future workforce.
Digital literacy and science, technology, engineering and mathematics (or STEM skills) will also be critical, yet these capabilities are rarely connected to entrepreneurship.
We think, though, the term 'STEMpreneur' embodies the perfect mix of skills Australia's workforce needs to succeed.
The world of work is changing faster than we can imagine.
Increasing digitisation and globalisation make the world a much smaller place while, at the same time, creating bigger opportunities for the next generation of business leaders.
Research conducted by AlphaBeta (commissioned by NBN Co) into the future of education and jobs has found that, by 2030, STEM and entrepreneurial skills will be among the capabilities most sought-after by employers, and three in four Australians will spend more time using STEM and entrepreneurial skills at work.
That's why we need to be preparing our future leaders now, for this new work reality that awaits them.
School-age children should be engaging with STEM subjects and flexing their entrepreneurial muscles to help them prepare for all the opportunities this new world of work brings.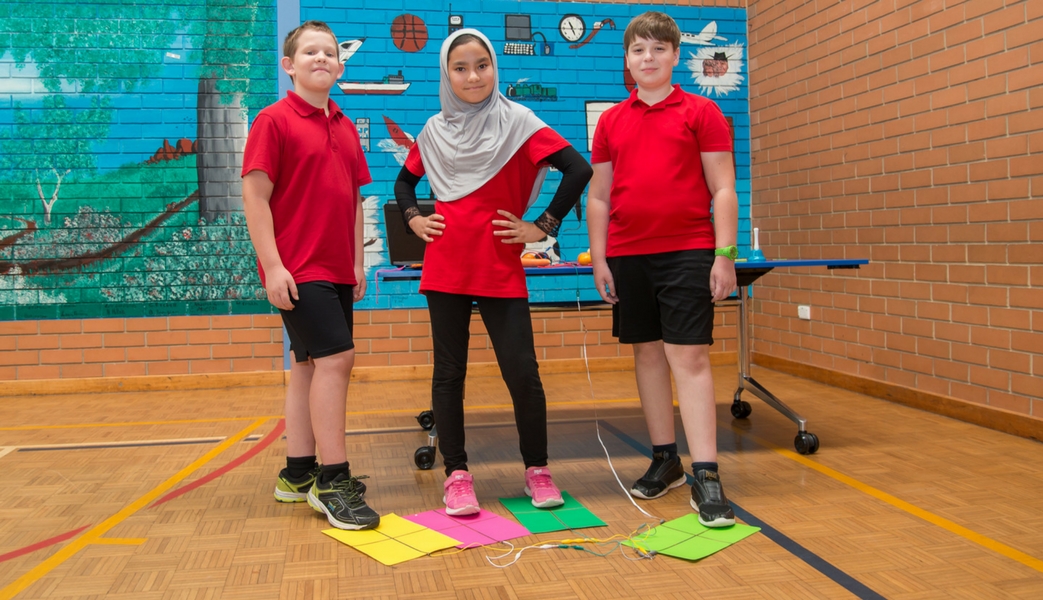 Students from Para Hills School in Adelaide participating in the nbn™ STEM+X initiative in 2018
In 2018, NBN Co launched the STEM+X initiative to get students from eight underserved schools around the country excited about the possibilities of STEM, by combining it with their hobbies and passions.
The results were encouraging – 78 per cent of students rated themselves as somewhat-to-highly-likely to pursue a STEM-related career.
Based on this success, we'll be continuing our STEM program in 2019 with a new initiative.
The 'STEMpreneur' initiative has been designed to help young Australian students prepare for this new world of work.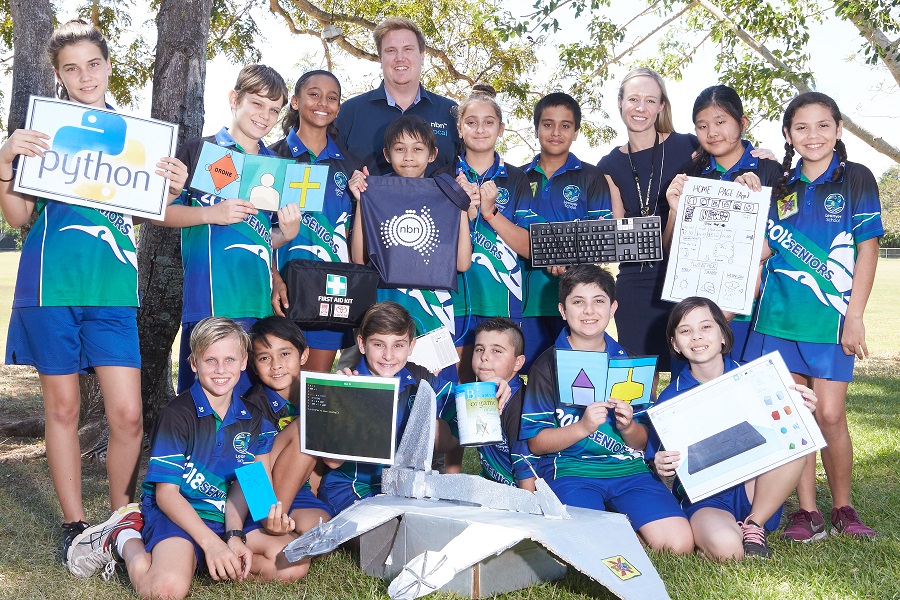 Darwin's Leanyer Primary School won 2018's NBN Co STEM+X initiative
Eight schools from across the country will participate for 12 weeks of virtual learning, giving students an understanding of how technology can help them develop STEM and entrepreneurial skills.
Once again, we're working with the Australian Business and Community Network (ABCN) to deliver the initiative. This year will see students applying STEM and entrepreneurial skills to develop a new idea for a social enterprise to benefit the local community.
Each team will have two months to develop their idea – and I'm really excited to see what students come up with when they pitch their business concepts to our panel of industry experts. Joining me again on the panel is Allegra Spender, CEO of ABCN, alongside our new STEMpreneur ambassador, Marita Cheng.
As part of NBN Co's role in providing the infrastructure to support the education of tomorrow's workforce, my colleagues and I recognise the importance of supporting Australia's budding 'STEMpreneurs'.
The nbn™ broadband access network helps facilitate STEM learning by providing access to fast internet across metro, regional and remote areas. It also encourages entrepreneurship by connecting people and businesses across the country and the world.
We see the 'STEMpreneur' initiative as an innovative and exciting way to equip students with STEM and entrepreneurial skills by leveraging technology and access to fast broadband.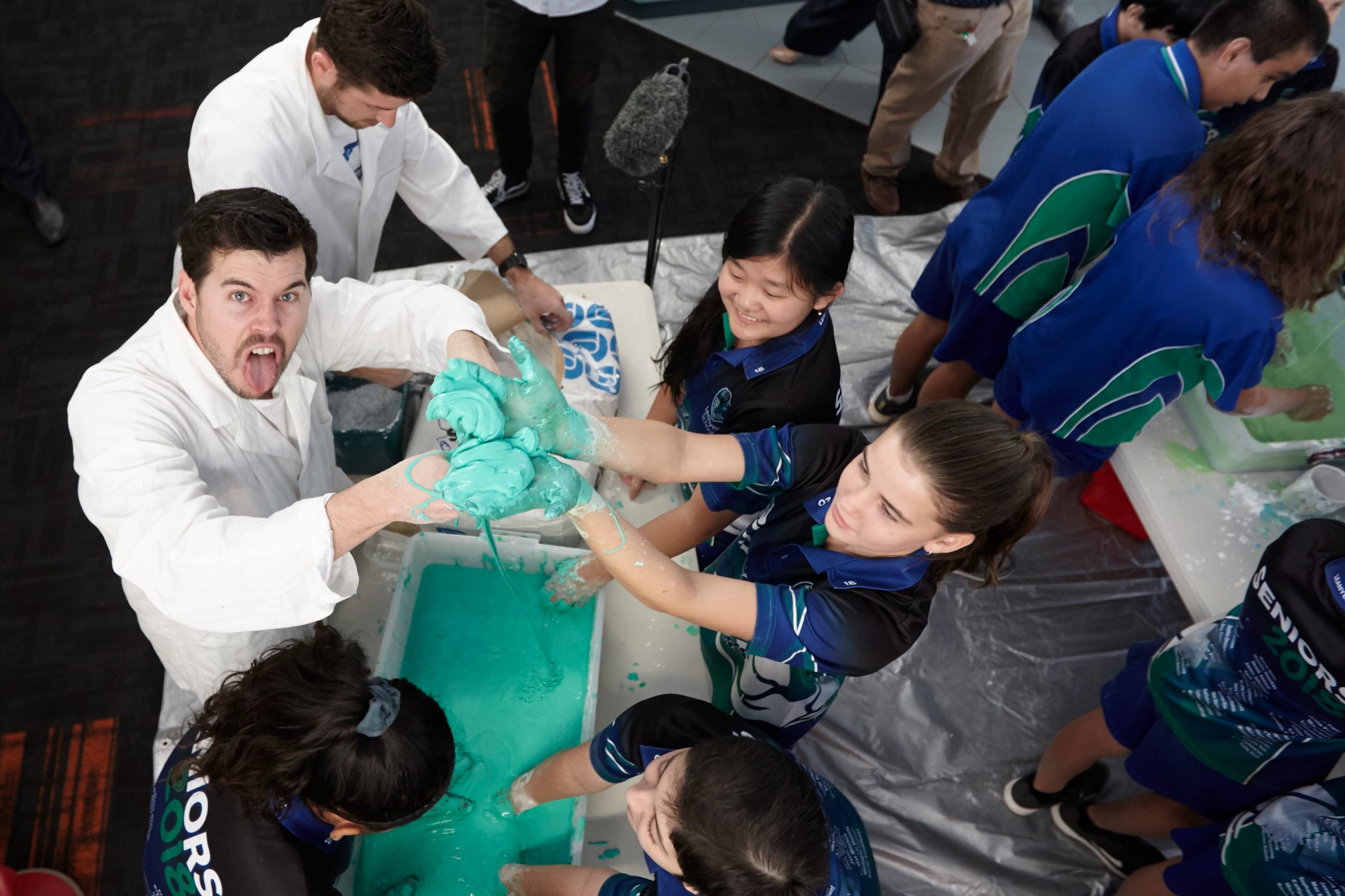 STEM learning with the guys from How Ridiculous in 2018
And we have designed the program to focus on regional schools to help students understand how STEM can open them up to future jobs, and how they can use their creativity to run their own businesses one day.
With the research showing that regional Australia will experience a bigger increase in people using STEM and entrepreneurial skills than metro locations in the next ten years, we're looking forward to seeing how our 'STEMpreneur' initiative can help inspire this future generation.
Stay tuned for more details to come on the initiative and our participating schools.