Love your local business this Valentine's Day
This Valentine's Day, show local small businesses the much-needed love – and help them survive and thrive – by shopping on your own doorstep.
With more than 3.5 million small businesses operating across Australia, there's a lot to love about shopping locally and supporting unique options on your doorstep.
Handy to home, these businesses not only contribute more than $410 billion to the economy each year, they also help to make up the rich fabric of our neighbourhoods.
For those in our communities with the means, supporting small business is regarded as an important way to help the economy recover after two years of significant COVID-19 challenges.
Recently, Paul Zahra, CEO at Australian Retailers Association, said, "The new year has delivered new challenges for retailers in the form of Omicron with tens of thousands of people being forced into isolation every day, and that's taking a huge toll on the industry – and small businesses in particular, where just a few absences can wipe out an entire store's workforce."
So, this Valentine's Day, why not show your local small businesses the love?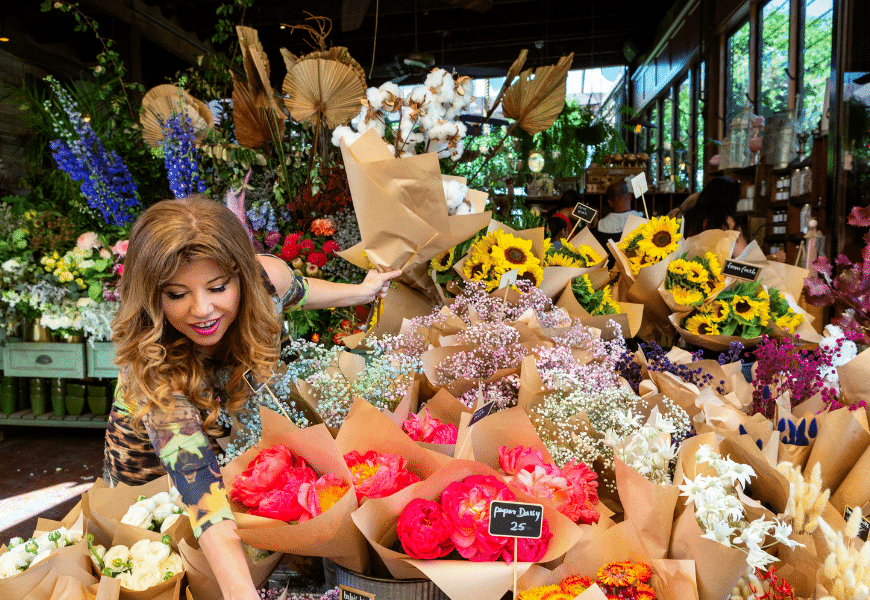 Shop locally – even from home
From boutiques to butchers, and craft breweries through to beauty salons, you're sure to find something locally to tickle the fancy of your Valentine. COVID-19 also remains a challenge, so many restaurants are still catering for home dining – a perfect opportunity to support them with a romantic meal at home!
Connectivity has become an essential part of daily life, but shopping online shouldn't mean you need to default to finding things from faraway, exotic places – you can still support local businesses without even needing to leave the house!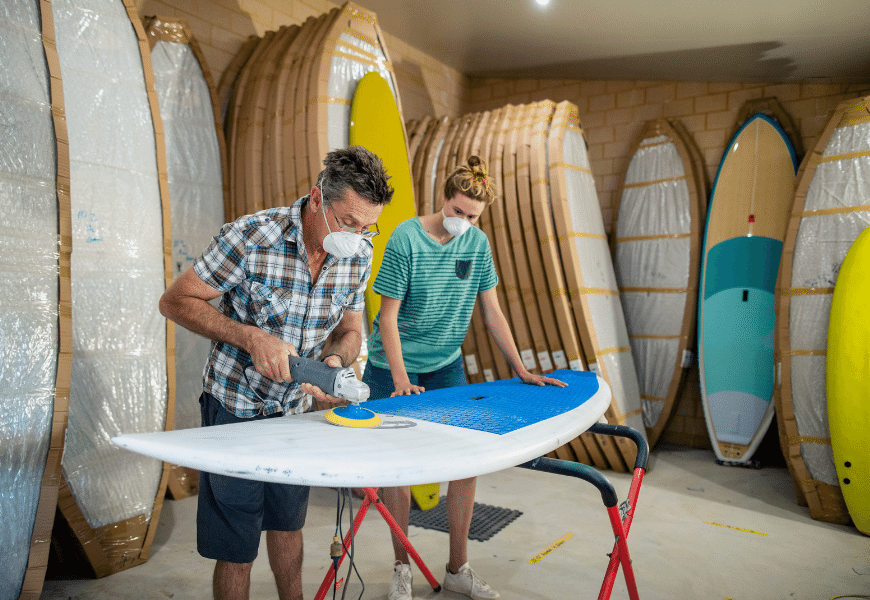 While you may not need a specific product or service from one of your local businesses, someone else you know might. Why not share the shop's page or post on social media? They'll love you for it (and so will your mates).
Let others know how much you value a local business by writing a review about your experience. There are plenty of places to share your thoughts online, including Google Reviews and Facebook. This will help other shoppers to support great businesses.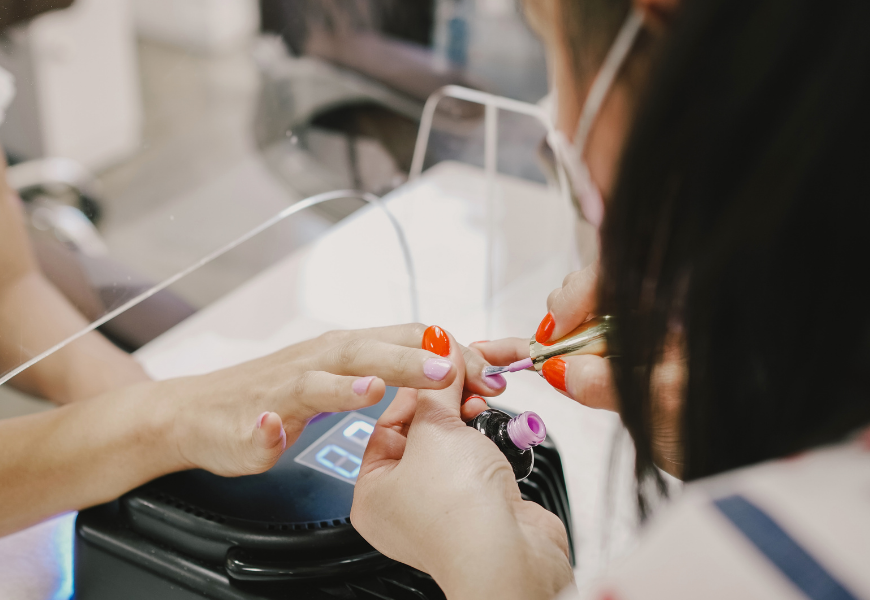 Word of mouth is still one of the most powerful ways to let others know about legendary local businesses. Let your friends in on your favourite places to shop in the neighbourhood – a win-win for them, their Valentine and local traders.
Stay locally – You don't always have to travel far to enjoy a romantic night away.

Eat locally – Book a table at your favourite restaurant or hit them or a gourmet grocer up to pack a meal or picnic for two.

Play locally – Head to your local lawn bowls club, escape room, bowling alley, arcade and more for a fun night out.

Dress locally – Choose a new outfit or accessory for your Valentine's Day celebrations (or the perfect gift) from your favourite local boutique or maker's market.

Drink locally – From coffee roasters to craft breweries, and distilleries boasting non-alcoholic options to milkshakes and bubble teas, there's always a lovely local tipple to quench a thirst.

Listen locally – Head to a nearby live music venue to enjoy some Valentine's Day tunes.

Watch locally – From the silver screen to the stage, there's a cast waiting to wow you for scares, laughs and tears.

Relax locally – Put your feet up, let your hair down, and feel the stress melt away at your favourite pamper place.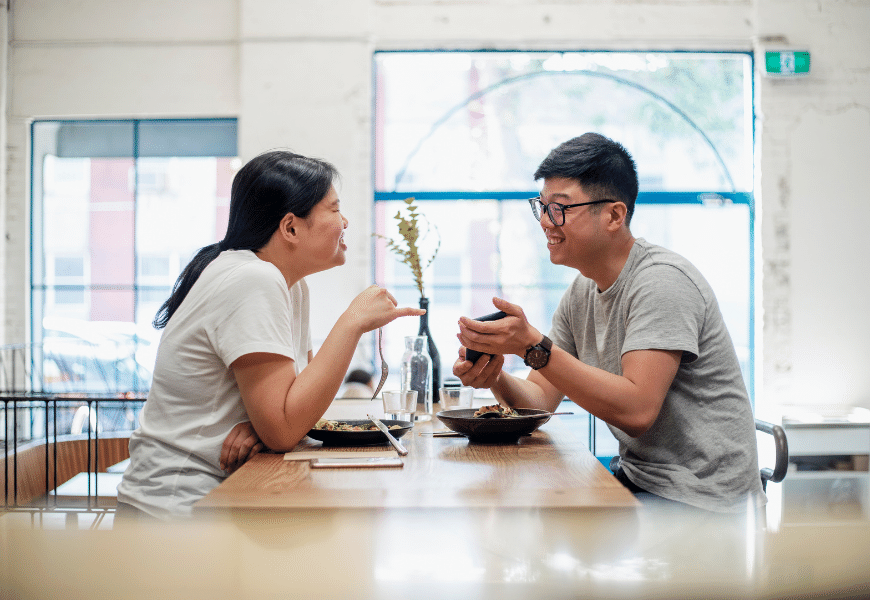 Meet Victoria from Barossa Valley Cheese Company
Location:
Angaston, Barossa Valley, South Australia
In business since 2003, at
Barossa Valley Cheese Company
, owner and former winemaker Victoria McClurg makes rare, authentically traditional varieties.
Using local milk from cows and goats farmed by neighbours, the cheeses are handmade with a winemaker's sensibilities and artisan skills in their Cheesecellar in the picturesque town of Angaston.
And, says Victoria, being the cheeses made by a winemaker, you know exactly what they'll complement perfectly.
Victoria McClurg, founder of Barossa Valley Cheese Company
Victoria, what's your Valentine's Day gift recommendation? The absolute essential item for your Valentine's Day is an oozy, gooey ripe triple cream. These cheeses are made with traditional techniques so will be the perfect match to a bottle of bubbles.

Can people purchase in-store? Yes, our cheeses are available directly from our Cheesecellar in Angaston, and through independent supermarkets across Australia.

Can people order online? Our online packs are the perfect way to add deliciousness for your special lover of cheese.

What does it mean to you to still have support from your local community, while also being able to reach customers further afield? More than ever, it's heart-warming to have support from locals for local business. Many of us are family owned and operated, which means your support generates income for families in Australia and that's what keeps our country thriving.