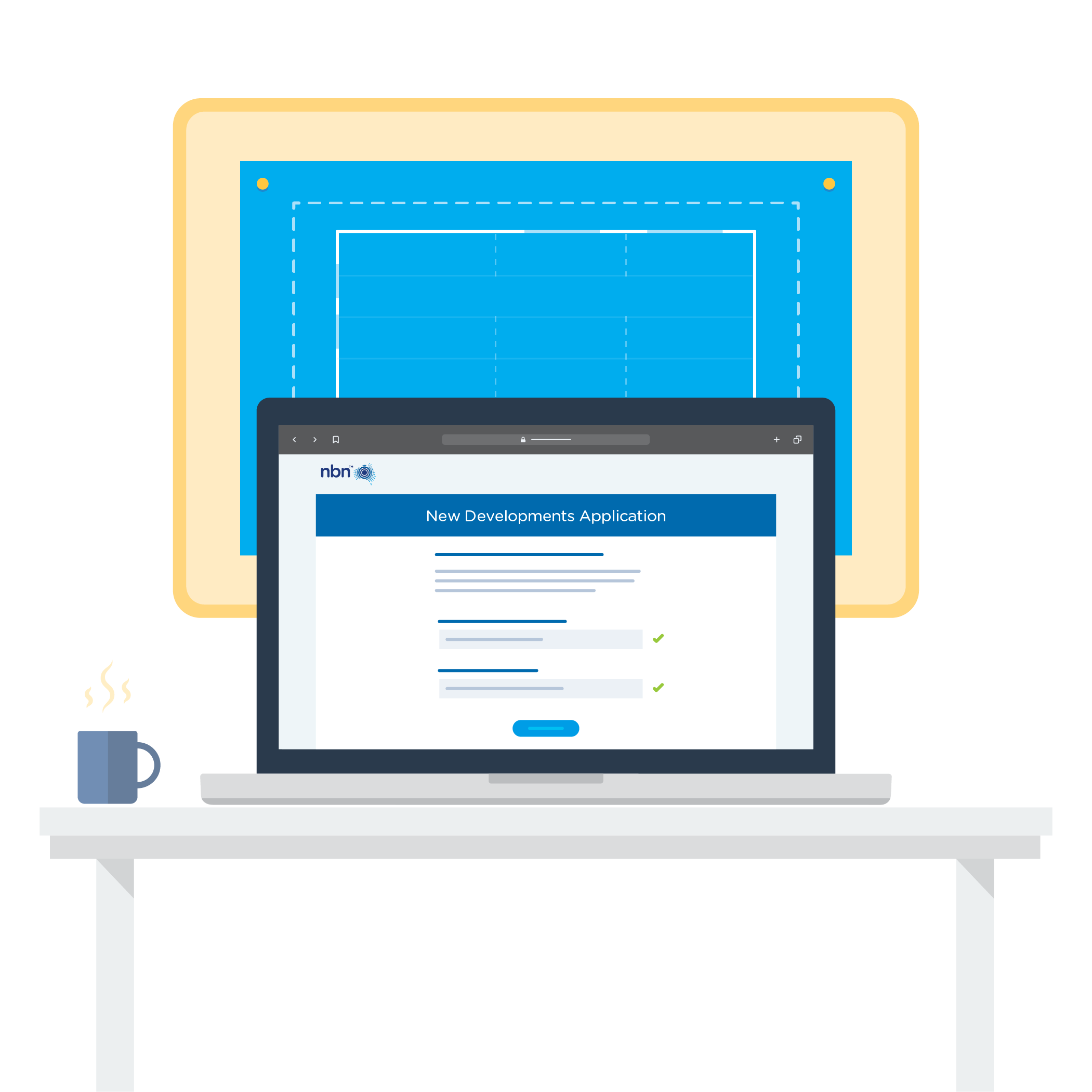 Your nbn® New Developments application
Before you start, take time to prepare your application. This will help us accurately assess your development plans.
I'm ready to apply, what's next?
You can now submit your nbn New Developments application. We will then assess and confirm the eligibility of delivering nbn® broadband access network infrastructure to your new development.
For developments that will be completed over multiple stages, after completing an nbn New Developments application for your first stage, you can submit additional stage applications relating to your eligible development through the nbn® New Developments portal.